When we look at art from a created statue's point of view, we obviously think of the hard work that is put into creating such a piece, the time invested to create such beautiful pieces and the talent that lays in the minds of our artists. Whenever we see a statue we automatically ask ourselves: Whose statue is that? What is the reason behind that statue? Why was it put up? What message does the statue depict?
Once we answer these questions, we definitely relate with the statue better and begin to appreciate it.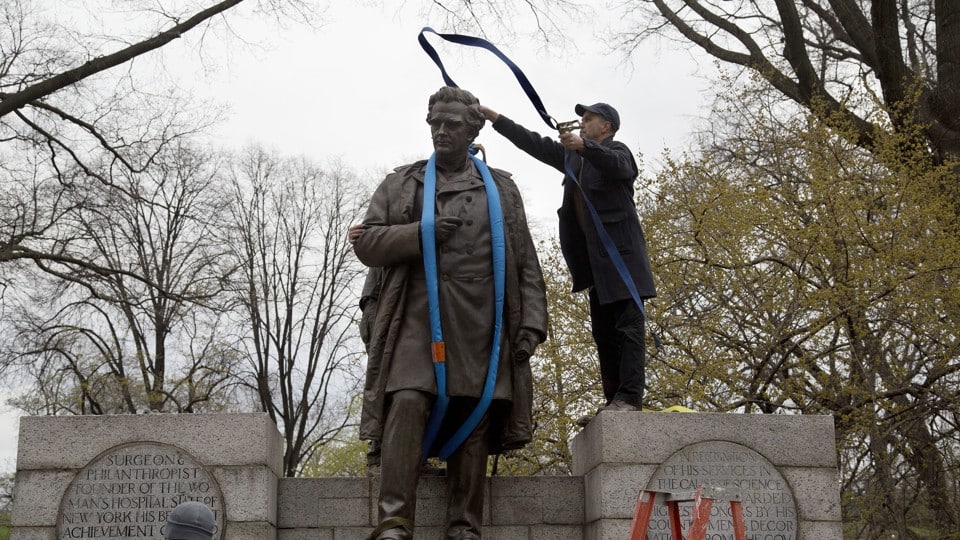 In most countries, statues that are put up are actually of people who had a certain impact upon society or the even the world as a whole and therefore by creating them, their legacy is passed on to different generations. For instance, the statue of Mahatma Gandhi in India was meant to spread the message of peace and bridge the gap between the rich and the poor.
Most of the statues we see around us have actually been in existence for a long time. However, the tables turned in New York City after a NYC Panel recently decided to take down a statue of J. Marion Sims, a 19th Century gynecologist that had been put up from across the street from the New York Academy of Medicine and had been there since 1934. The statue will be moved to a cemetery in Brooklyn where the father of gynecology was buried.
The statue had been created with the aim of "praising" the brilliant achievement of Mr. Sims who had perfected the technique for repairing fistulas.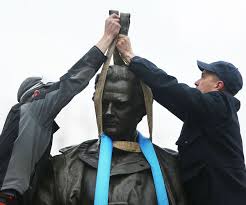 Mr. Marion Sims had a good intention of getting the treatment for vesicovaginal fistulas, which are basically holes between vagina and the bladder or rectum. However he experimented on enslaved women such as Lucy, Anarcha and Betsey among other women and he did so without using anesthesia.
This exposed the women to a lot of pain.
After perfecting the technique on black women, Sims would go on to use the same treatment on white women but this time he would use anesthesia.
Several questions come to mind, why did he not use anesthesia? Which people applauded his work? Why was his statue put up? Was it right to have his statue put up even after he subjected black women to so much pain? What message was depicted by the statue?
The taking down of the statue was supported by several people who felt that finally the right thing was being done because in as much as Mr. Sims was able to find treatment for fistulas, he subjected women to so much pain.  The statue will be moved to a cemetery in Brooklyn where the father of gynecology is buried.
Art work is highly appreciated and embraced especially that of statues because it portrays the talent and effort needed to put in to come up with the final piece. What artwork do they create? What impact do their works have on society? Is there anyone who ends up feeling offended by certain works produced by our most talented brains? If you are an artist then you should try answering some of these questions.