"Every child is an artist; the problem is staying an artist when you grow up." This is a quote by one Pablo Picasso. Well, there could be some level of truth in his words because most of the artists that we know  or have heard of, developed an interest in art while they were still young, started practicing it and have followed that path into their adulthood.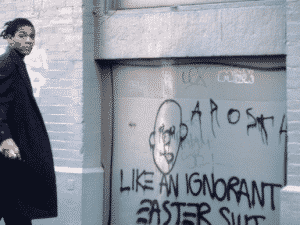 For instance, Akiane Kramarik an American poet and artist born in 1994, started drawing at the tender age of four and has passionately drawn till today and has even won an award; 24 years down the line and she is still focused on art. How amazing is it to define your purpose in life and what you actually want to do at  a young age and even follow it when you grow up?
Most artists literally live for what they do; it is close to impossible to separate them from art, it is like trying to "take their breathe away" and that can obviously never have positive results.
Unfortunately, some artists have passed away but even in death they still are a big deal. The approach they took in art, their unique and remarkable works make them unforgettable.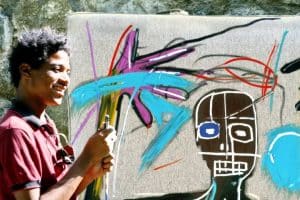 Jean Michel Basquiat is one the legends of art even in death. He was a contemporary artist, musician, graffiti artist, painter and cultural icon. Born in Brooklyn New York, Jean developed interest in art at a very tender age, this was contributed by the fact that his mother would take him to art museums in Manhattan New York where he would be exposed to different art pieces.This in a way  became a ladder that would help him climb to his art career.
Interestingly, this legend dropped out of high school at the age of fifteen and joined an artistic school to where he began his journey in art. His father was so furious with him that he kicked him out and he had to live in the streets. At that time, he had started engaging in artwork so he would make a living by selling sweatshirts and postcards featuring his artwork. Yes, he was already supporting himself from the one thing he loved, art!!
Jean did spray painting graffiti on neighborhood buildings working under the pseudonym "SAMO" and this attracted a lot of attention in New York City. He would inscribe different messages in his spray paintings then include the word "SAMO" as an escape clause. His drawings were very crude and "childish" thus would have an effect on anyone who looked at them.
His art was unique because it focused on different aspects such as wealth vs poverty, integration vs segregation, inner experience vs outer experience and this made his approach very unique.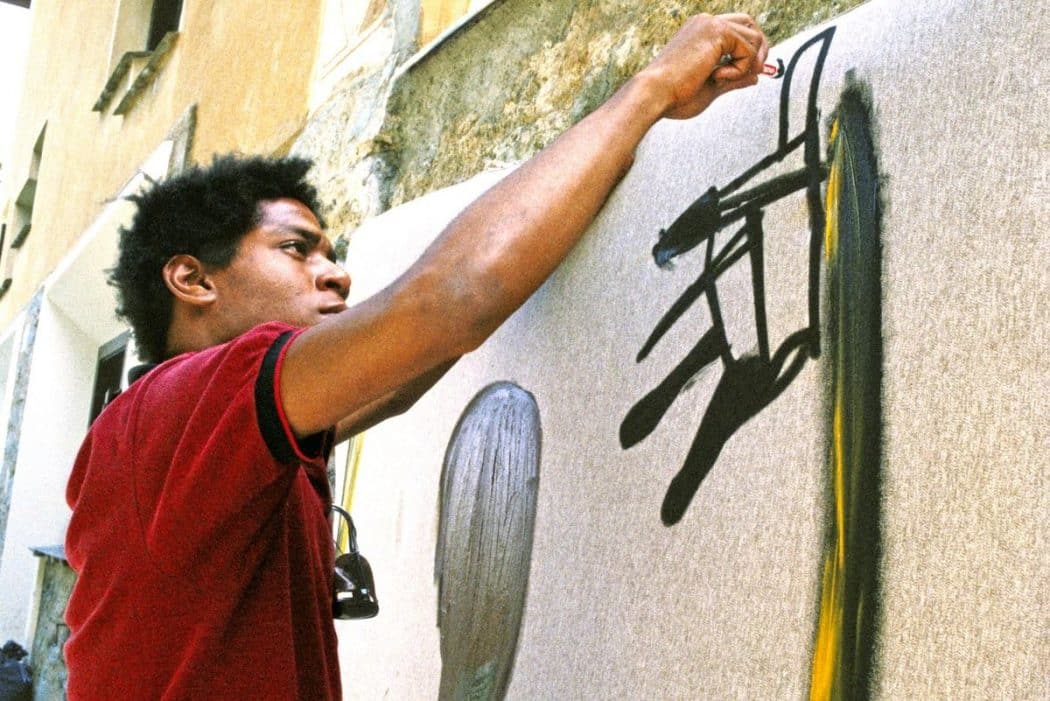 As they say good work will always pay off no matter what; Jean began to rise to prominence through his work as he would make up to $10,000 from a piece of his work. His life started changing as he could afford whatever he wanted because his artworks were paying off well. By the time of his death Jean had created approximately 1,500 paintings and 600 drawings and many mixed media works all which paid him off well. Art work does pay for those who doubt.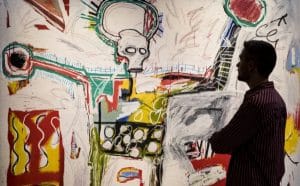 It's with no doubt that Jean's work has been highly appreciated and recognized even after his death; in May 2017 his work was in the spotlight after a Japanese billionaire bought a 1982 painting of a skull at $110.5 million. This sale set record for the highest price for work done by a black artist. Isn't it encouraging knowing that your work can live on even after you die? That there are people who could be willing to buy your piece for any given amount as long as your work is good enough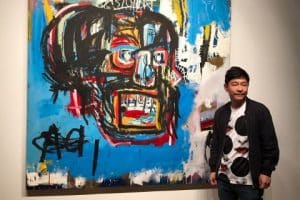 Although his art career was very brief since died at the age of 27, Jean left a mark in the art world through bringing African-American and Latino experience into the elite art world and he will be remembered greatly. His life was not just about auction records but about his great Art.