Editorial Staff

Editor-in-Chief  & Founder  Cojo "Art Juggernaut"
Co-Founder Rick Jeffries
Contributing Art Writers (NYC)  Cojo, Andrew Kaminski, Antoinette Johnson, Betty T. Kao, Hannah Maria Hayes, Jemile Nesimi, Jessica Slagle, Laura West, Rose Edward, Stephen Brooks
Contributing Art Writers (Outside of NY) Audrey Tran (San Francisco, CA), Chris Caruso (Boise, ID),  Randy Melick (Philadelphia, PA)
Contributing Art Writers (Global) Julie Anne Miranda-Brobeck (Berlin), Keziah Quek (Singapore), Qinza Najm (Dubai).
Video Contributors Art Seen, Crane.tv, The Madness of Art
Contributing Photographers Thomas J. Dougherty aka "Nickeledge", Cryfoto, Joseph Meloy, Photojeninc Jennifer Jaimes
Contributing Art Writer Bios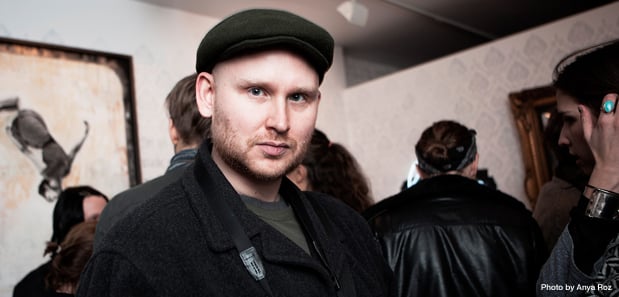 Editor-in-Chief & Art Writer Cojo "Art Juggernaut"
Cojo is a New York City based painter, illustrator, arts blogger, and School of Visual Arts (SVA) alumni. FREELANCE ART CLIENTS INCLUDE: AT&T, Espn, Mtv, Nike, Pop Sci, Rolling Stone, Time Out NY, Vibe, and The Village Voice. WRITING CLIENTS INCLUDE: BlackBook, Maxim, YRB NYC, Complex, and The Huffington Post. Cojo also founded and runs the art blog ArtSucks.com
View his art work www.artjuggernaut.com • Read Articles Cojo has written.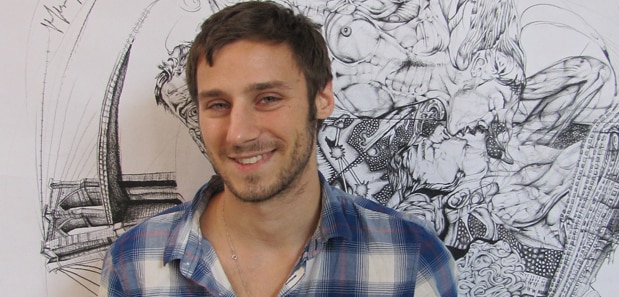 Art Writer Andrew Kaminski
Andrew Kaminski is a NYC based artist in the MFA studio art program at City College (CCNY). He has shown color pencil drawings along with live video art performance at the Marquee and at the New Century Artist's Gallery in Chelsea. He will be attending the Dubspot visual performance program in March, in order to inform his live video art performance based work. He aims to create immersive, psychological work, and he does a drawing every day.
View his art work www.andrewkaminskiart.com • Read Articles Andrew has written.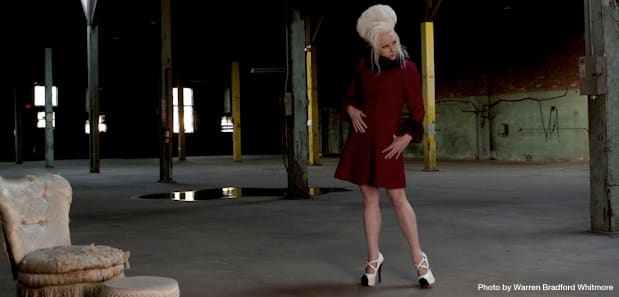 Art Writer Antoinette Johnson
Antoinette Johnson studied black and white photography and darkroom techniques at the Ringling School of Art and Design, her hair sculpture work has been featured in art shows in Brooklyn, New York. It was also featured in Sandee Pawan's show "Fashionista" in Paris, France at the Institut Franqais d'Alger.  In 2010 Antoinette co-founded 950 Hart Gallery in Bushwick, Brooklyn. She returned to painting and began working in her new style characterized by fluorescent colors, hardedge and figurative work. She has shown new work in 18 of her gallery's 27 art openings, been in numerous other group shows, two solo shows and on the screens of Times Square during Art Takes Times Square. Her work can be found in various private collections around the world.
View her art work www.antoinettejohnson.com • Read Articles Antoinette has written.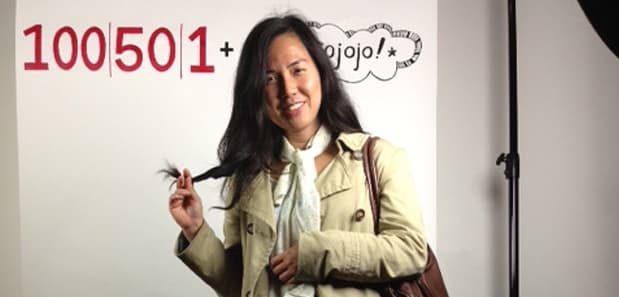 Art Writer (San Francisco, CA)  Audrey Tran
After graduating from New York University's Journalism and Studio Art programs, Audrey Tran moved to the Bay Area where she writes and constructs artwork. Past web articles have appeared on theFanzine.com, the Hyperallergic Blog, her own ArtfulGreenDot.wordpress.com, Uhuru Foods & Pies, and ArtsinBushwick.org. She has exhibited work alongside artists of DSNY, and the mail art exchange, Special Delivery.  Currently, she's writing about mail art. For Artiholics, she'll cover various art events around San Francisco."
View her art work  http://audreyktran.tumblr.com/ • Read Articles Audrey has written.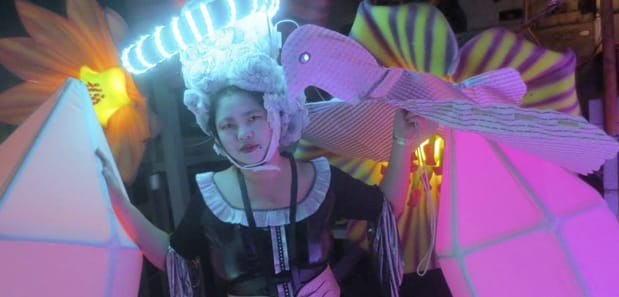 Art Writer Betty T. Kao
Betty T. Kao is an artist and writer integrating both as tools for storytelling. Her influences include science, heritage, metaphysics, puppetry, and social change. She is interested in how artists voice the collective subconscious, taking back our culture through waves of expression. Her work explores the mythologies and memes we create. She has a BA in visual arts and environmental studies..
View her art work www.beatrixxx.deviantart.com • Read Articles Betty has written.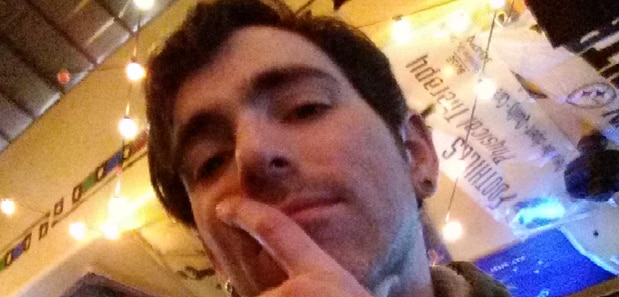 Art Writer (Boise, ID) Chris Caruso
Chris Caruso is a poet with MFA's from Rutgers Newark and Boise State University. He is fascinated with the limits and transgressions of borders/boundaries especially the margins between words and images. Chris is currently working on Fairy Tales interpreted through the Fibonacci sequence and a poetry collection that juxtaposes the anxiety bound in artistic creation against American Anxiety Post 9/11. Chris is also in the process of creating a blog to host a yearlong conceptual poetry/visual art project.
Follow him here: www.facebook.com/chris.inkspot • Read Articles Chris has written.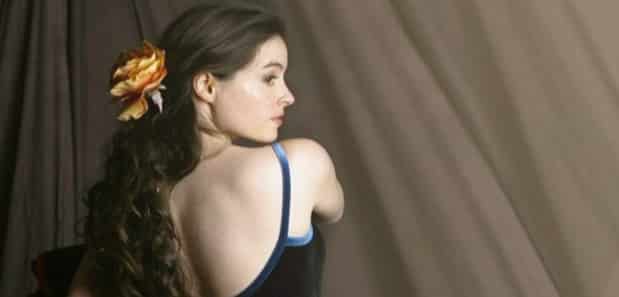 Art Writer Hannah Maria Hayes
Hannah Maria Hayes is an award-winning writer and editor and a regular contributor to "Dance Magazine" and "Dance Teacher." She holds an MA in Dance Education with a concentration in American Ballet Theatre pedagogy from NYU Steinhardt and is certified in all levels of ABT's National Training Curriculum. Hannah has taught classical ballet and flamenco for 15 years in private studios and in higher education, and was assistant director of concerts and an adjunct instructor for NYU Steinhardt's graduate dance education program.
Learn more: hannahmariahayes.com • Read Articles Hannah has written (Coming Soon).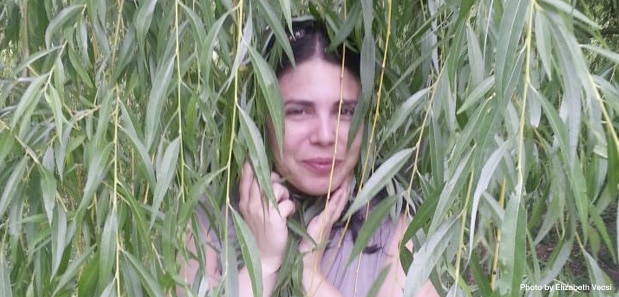 Art Writer Jemile Nesimi
Jemile Nesimi is a writer, freelancer, social media manager, and copywriter from Brooklyn, NY.  After 15 years of working in the medical industry, she became tired of the hustle and bustle of office work and decided to build her own freelance business, return to college to realize her dream of being a professional writer.  She is currently a student at the CUNY Baccalaureate for Unique and Interdisciplinary Studies program majoring in Writing and Food Studies.  While writing about health and food are her focus, art and its history have always held a special place in her heart.  Jemile currently lives in Queens with her fiancé, daughter, and puppy.
Learn more: jemilenesimi.com • Read Articles Jemile has written.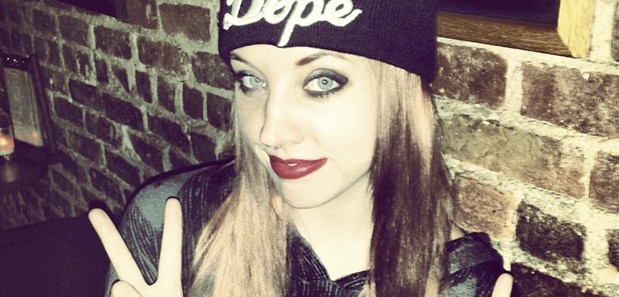 Art Writer Jessica Slagle
Jessica Slagle is an artist/yogi based in NYC. Originally from Minnesota, she received a BFA in Illustration from the college of visual arts. Before college she attended high school at The Perpich Center for Arts Education with a major in Modern Dance. She currently pays the rent by working in the fashion industry designing kids clothes. When she is not yoga-ing or fashion designing – Jessica is showing her fine art collages throughout Manhattan, Queens, and Brooklyn. She's also been featured in various art & fashion magazines throughout the country.
View her art work www.slagletron.com • Read Articles Jessica has written.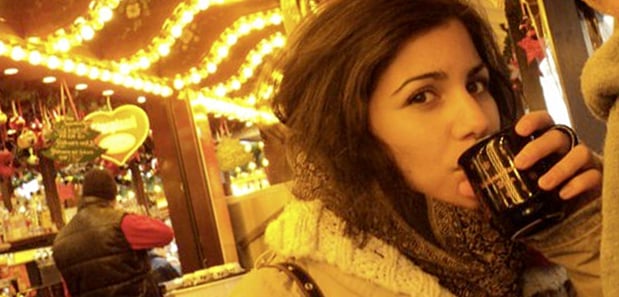 Art Writer (Berlin) Julie Anne Miranda-Brobeck
Julie Anne Miranda-Brobeck is a Berlin-based writer, editor and curator. In 2013, she founded "a.muse" – an online magazine that delves into Berlin's creative sphere, featuring some of the finest artistic talent and projects in Berlin's vibrant art scene. Originally from Washington, D.C., Julie Anne has studied and lived in the US, Argentina, Germany and Thailand, and she holds degrees in poetry/creative writing, international relations and global studies.
Find a.muse here   www.amuse-berlin.com • Read Articles Julie Anne has written (coming soon).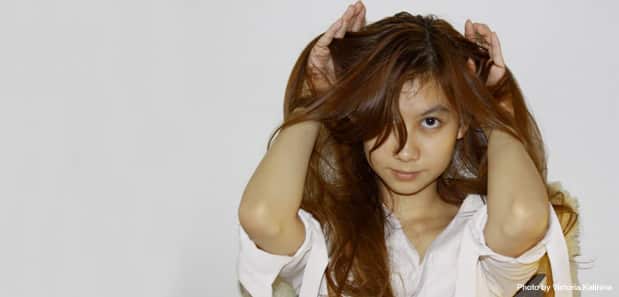 Art Writer (Singapore) Keziah Quek
Keziah Quek is a liberal arts undergraduate at Yale-NUS College in Singapore, pursuing a major in Art History and a minor in Creative Writing. In 2013, she was a Public Relations intern with Wunderman New York, and has a Diploma in Mass Communication from Ngee Ann Polytechnic (Advertising, Print Journalism and Creative Writing). Leaning on those skills, she currently freelances as a writer, helping artists and events express themselves though a sensible mix of art writing and poetry. An aspiring curator, Keziah spends a significant amount of her time befriending artists, and attending their events.
Follow her on Tumblr  totally-raised-eyebrows  •    Read Articles Keziah has written.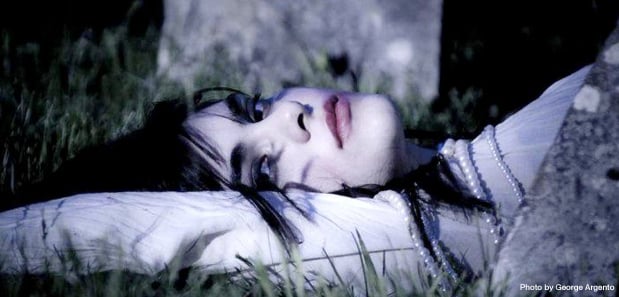 Art Writer Laura West
Laura West is an artist and writer based in NYC. She earned her BFA as a full scholarship recipient in Screenwriting and Studio Art at New York University. Laura has exhibited her Acrylic work in various shows across the city and was most recently interviewed on RTN (Russian Television Network) as well as several magazines, one based in the Netherlands.
View her art work  www.lgwest.com   •    Read Articles Laura has written.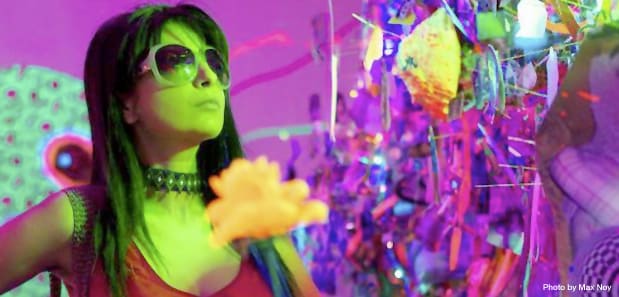 Art Writer (Dubai) Qinza Najm
Qinza Najm is a Pakistani-American artist whose work has been selected for many national and international juried exhibitions. She has exhibited at Dubai's Christie's Art, Saffron Art, Art Dubai-Sikka, and U.S. Consulate as well as at Coohaus Art Gallery, the Governors Island Art Fair, and Times Square. She completed her psychology Ph.D. in the United States, which enables her to explore her subconscious and bring it onto the canvas. She studied fine arts at Bath University, UK and The Art Students League of New York. Her art embodies the state of inhabiting two worlds, staying true to her traditional Pakistani roots while navigating life based in New York City.
View her art work  www.qinzanajm.com   •    Read Articles Qinza has written.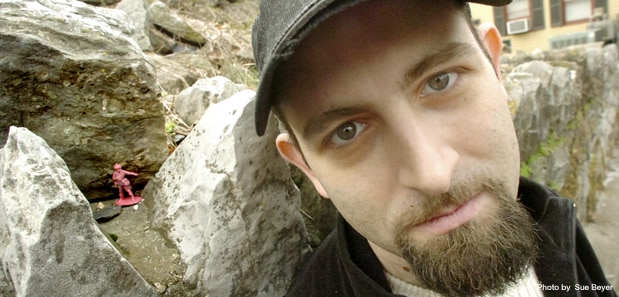 Art Writer (Philadelphia, PA) Randy Melick
Randy Melick is both a visual artist and musician in The Tri-State Area. His works have been shown with many well reckonized artists and has maintained a creative presence since the mid 90's. He has been a resident artist @ Gallery 58 in Jersey City, as well as The Rope Factory in Easton, Pa. When not working on his own art, he has been found in several sculptor studios, working and collaborating with other artists. Musically, Randy has been creating original music and working with well known musicians since the 90's, as well. He is currently the guitarist with Roi and The Secret People, playing shows throughout the Metro Areas.
View and listen to his band  Roi And The Secret People   •    Read Articles Randy has written.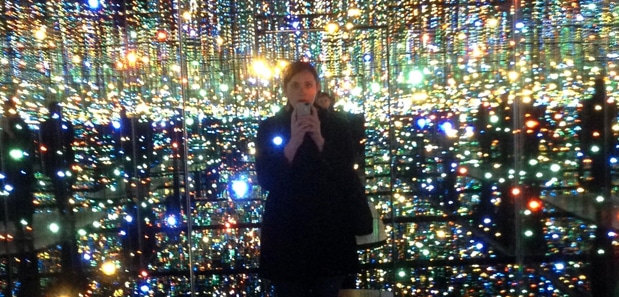 Art Writer Rose Edward
Rose Edward is the nom de plume of a Brooklyn based contemporary art enthusiast. In her real life, she works for a non-profit artist workspace and has a background that spans museums and commercial galleries. She has curated exhibitions and artist projects in New York and abroad.
Read Articles Rose has written.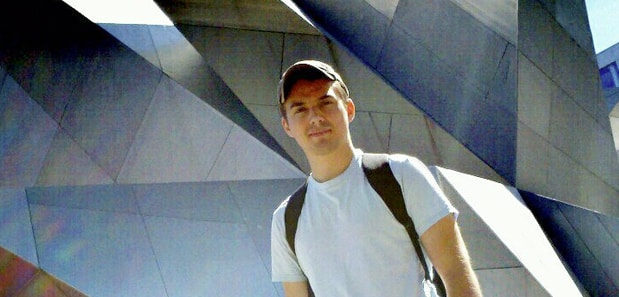 Art Writer Stephen Brooks
Stephen Brooks is a freelance animator in NYC that specializes in a hand-drawn style. Being a professional since 2005, he also produces indie shorts with self-made music, sound fx & voices. Lately Stephen has taken to introducing others to animation with production VLOGs, a podcast, instructional videos and is writing a book on traditional principles in a digital world.
View his animation work  www.rubberonion.com   •    Read Articles Stephen has written.
Video Contributors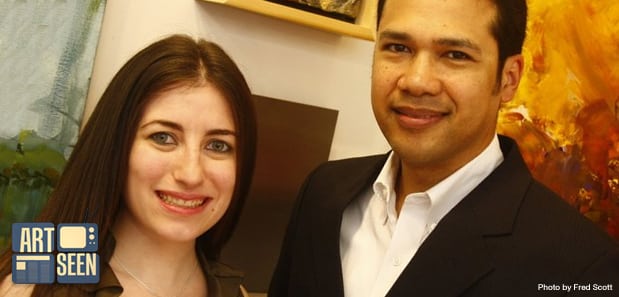 ART SEEN Host and Producer Jen & James Wallace
Jen Wallace is an art director, art collector, business owner, and host of Art Seen, the art show on the internet. Jen has produced dozens of exhibitions and events viewed by hundreds of thousands of New Yorkers, and is co-founder of THE(UN)FAIR, an annual art exhibit of world-renown. She worked as executive producer of At Fest, a feature-length music documentary, and co-founded nAscent Art New York, a growing New York-based art consultancy with clients around the globe.
James Wallace is producer and creator of Art Seen. James has served as an Air Force pilot, worked as an associate at a major global law firm, co-founded an internet company later sold to a private investor, and produced and directed a acclaimed feature-length documentary called At Fest. In addition to Art Seen, James works with his wife, Jen, managing nAscent Art, the company they co-founded in 2006.
View their site: www.nAscentArtNY.com • Art Seen Watch Videos.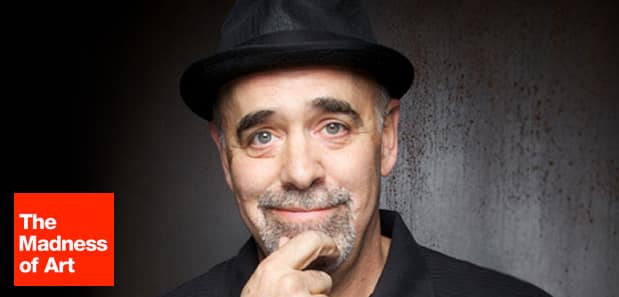 THE MADNESS OF ART  Gallery Owner/Actor/Director Jim Kempner
Jim Kempner has been dealing in contemporary art since 1987. Before he discovered his passion for the art world he owned an Italian Ice business, worked for the Public Utilities Commission, was District Manager for Bed, Bath and Beyond and tried his hand at stand up comedy. All the while his intense interest in art seemed to explode.  Finally he followed his bliss and made art his career. He has been working on his web series The Madness of Art for the past 13 years.
Gallery: JimKempnerFineArt.com  Show: TheMadnessOfArt.com • The Madness of Art Watch Videos.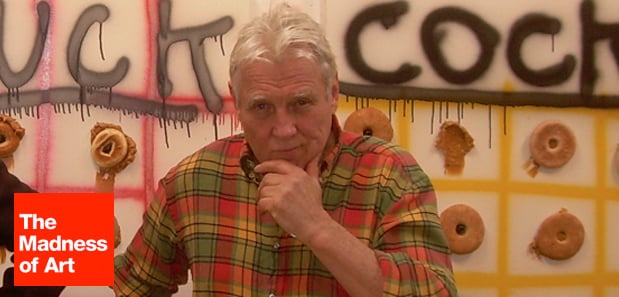 THE MADNESS OF ART  Artist/Producer Charlie Hewitt
Charlie Hewitt is a painter, sculptor, print maker. He was born in Lewiston Maine in 1946 and in 1968 moved to New York.  He lived, worked, painted, drank, fought, loved,
quit drinking and blossomed in the next 35 years.  He then moved back to Maine with his
new wife and young children.  His unbridled energy and passion as producer of The Madness of Art has been immeasurable in its success.
View his art: charliehewitt.com  Show: TheMadnessOfArt.com • The Madness of Art  Watch Videos.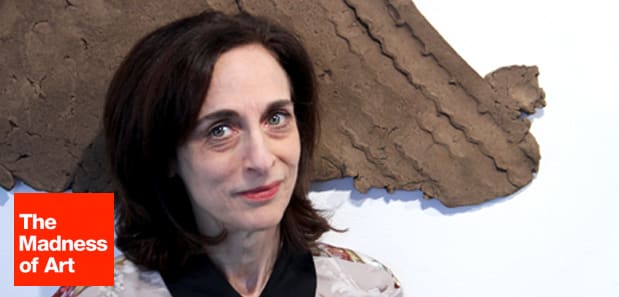 THE MADNESS OF ART  Gallery Director/Actress Dru Arstark
Art imitates life, as Dru Arstark's role in the Madness of Art is a natural extension of her rich and varied experience as the gallery director of Jim Kempner Fine Art; a position she has held for the past 16 years. A passionate dealer, curator and collector of contemporary art, she lives and works in Chelsea.
Gallery: JimKempnerFineArt.com  Show: TheMadnessOfArt.com • The Madness of Art Watch Videos.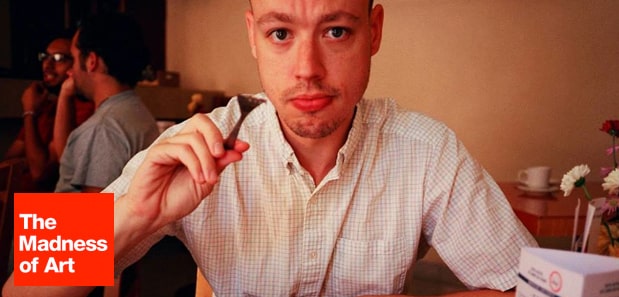 THE MADNESS OF ART  Videographer/Editor Jon Demiglio
Jon Demiglio was born in Washington State, grew up in Texas, studied film at Columbia, and now lives in Brooklyn.  When not slaving away at the gallery, he looks for freelance video jobs, works on his own film projects, wanders around aimlessly, and naps.  He also enjoys baseball.
Gallery: JimKempnerFineArt.com  Show: TheMadnessOfArt.com • The Madness of Art Watch Videos.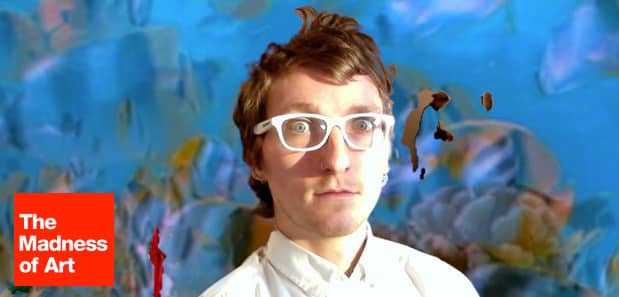 THE MADNESS OF ART  Artist/Production Assistant Kevin Swenson
Kevin Swenson received his BFA from The University of Tennessee: Chattanooga, and is currently in the MFA studio art program at Hunter College. He is the newest addition to The Madness of Art and can be found everywhere behind the scenes.
Show: TheMadnessOfArt.com • The Madness of Art Watch Videos.
Contributing Photographers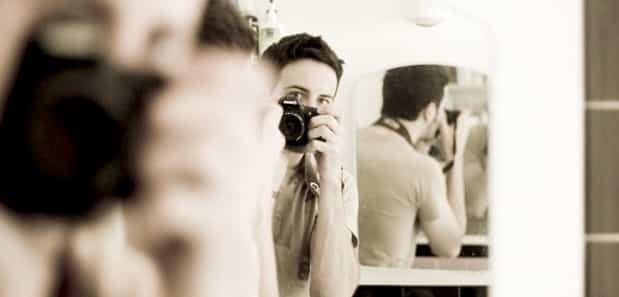 Art Scene Photographer Joseph Meloy
Joseph Meloy is an artist born and raised in New York City.
View his art work and photography  www.vandalexpressionism.com • Read Articles Joseph has shot photos for.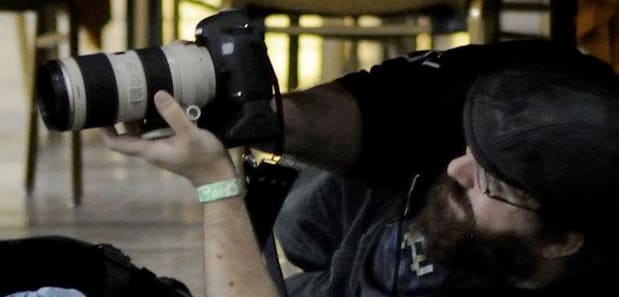 Art Scene Photographer Thomas J. Dougherty
Bio Coming Soon…
View his art work and photography  www.nickeledge.com  •    Read Articles Thomas has shot for.
Artiholics is a media sponsor of: