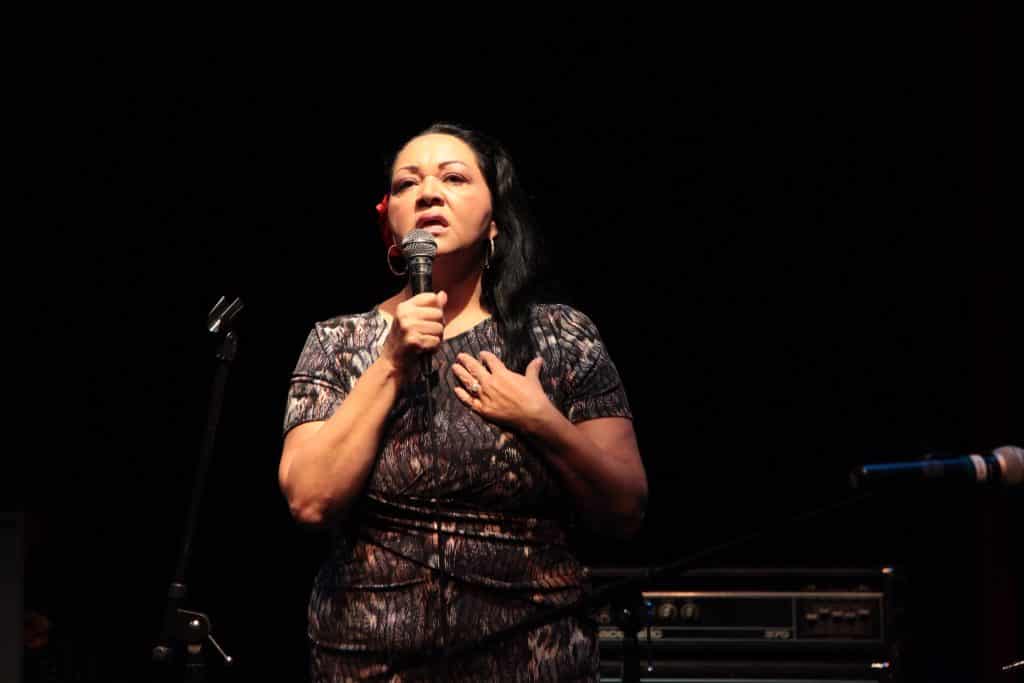 Almost a year ago, Artiholics covered the debut of Prayers from Los Angeles ("Prayers") by interviewing one of the key artists who inspired this multi-disciplinary collaboration—Margaret Garcia. See this clip of last year's documentation of Prayers. On December 17, 2016, artists and musicians are bringing Prayers back to Casa 0101 Theater.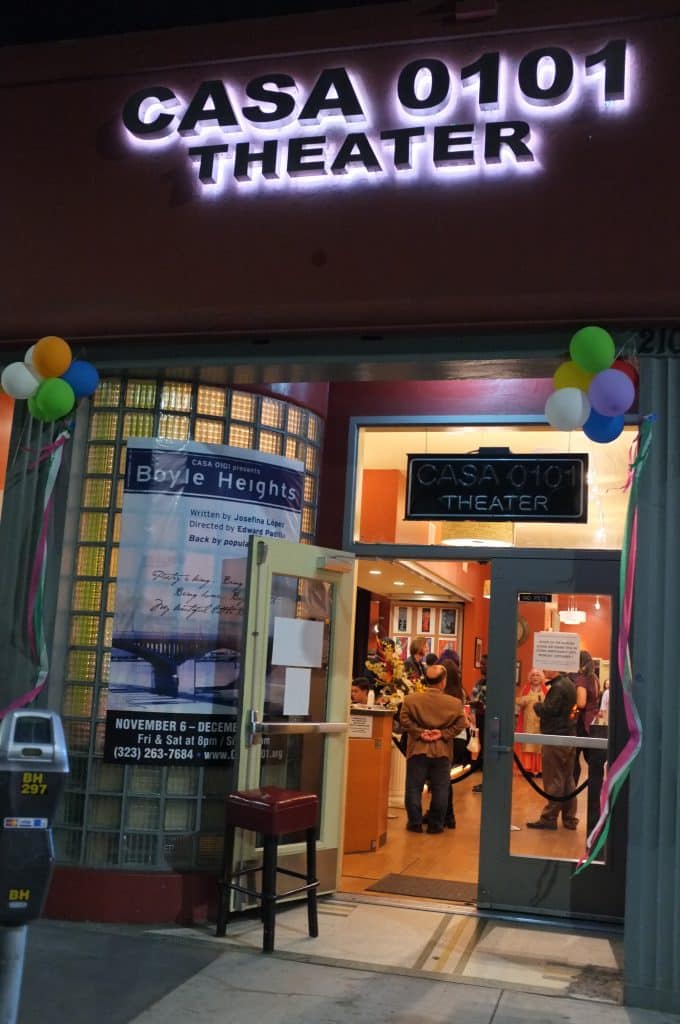 The venue itself has held a 16-year, thriving relationship with the surrounding community of Boyle Heights in Southern California. Since its founding in 2000 by playwright Josefina Lopez (depicted in the first featured image above), Casa 0101 has held a theater-centric role that gradually expanded and also became known for musical performances and visual art shows.  Theater productions still continue to play a major role in Casa 0101 today while a learning center engages children and adults in classes related to writing, acting/improv, singing, and dancing.  LA Weekly calls Casa 0101 the "Best Theater Serving Its Community" in 2016.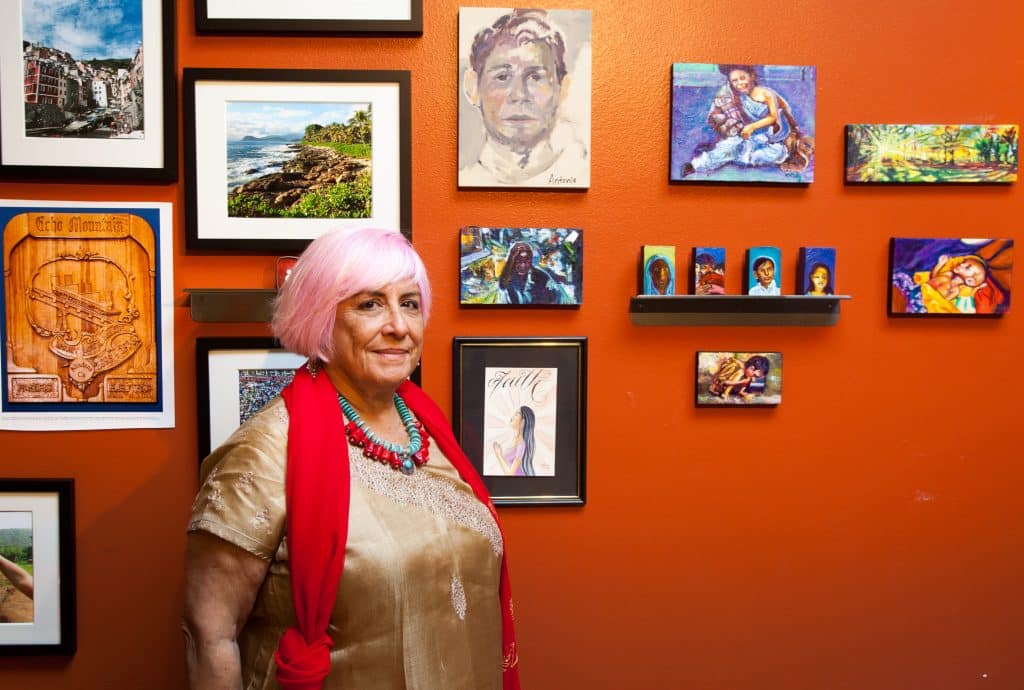 Proceeds from the event's art and ticket sales will support local charities.  This year, attendees can look forward to artwork by Joe Bravo, Brian Grillo, Jimmy Centenio, Heriberto Luna, Bonnie Lambert, and Margaret Garcia.  Other local artists and performers will also join the celebrations. Notably, Prayers will also seek submissions of "miniature art pieces" from the community to be shown in a special exhibition space within the gallery. The organizers of Prayers want a web of different voices. They emphasize the need to share and support one another. This is the time to defend thy neighbor, to be as positive as possible, and to work together in understanding the values in and outside of your community. Fortunately, we have people who know how this can be done using art materials, sound, and performance. Fortunately for us, Prayers from Los Angeles is not going away– it's only growing stronger.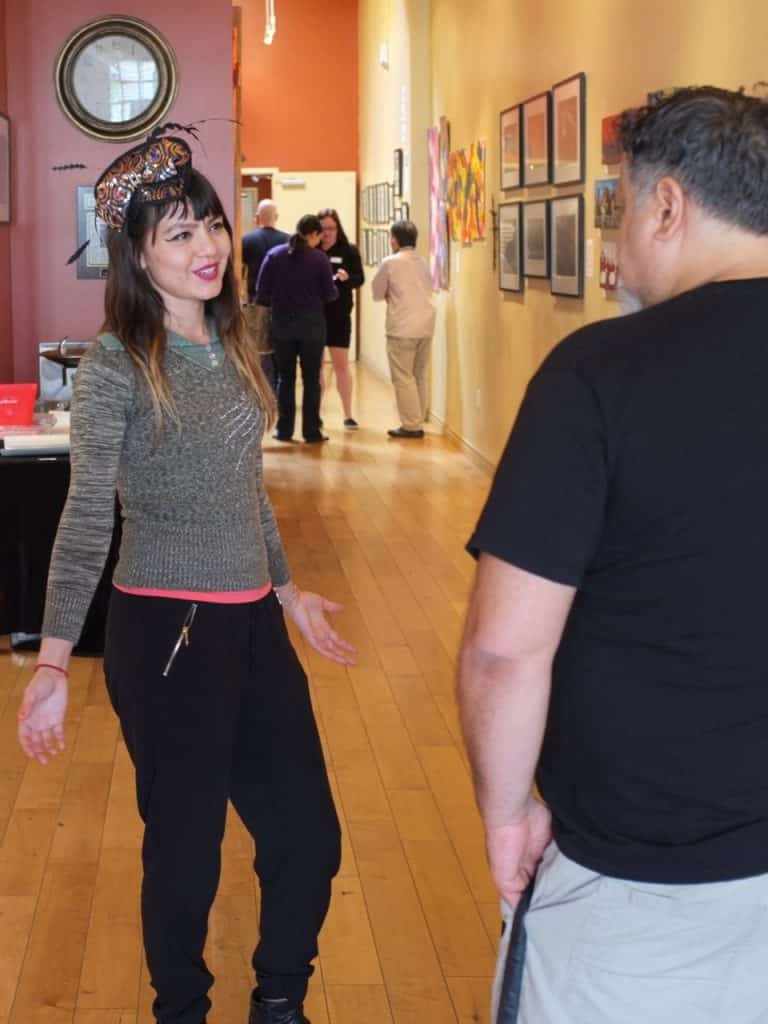 Casa 0101 is located at 2101 E. 1st Street, Los Angeles, CA 90033.  To participate in the community art exhibit, contact nataasja@prayersfromla.org.  Organizers of this festival may choose to coordinate an art pick up time for interested participants.  Anyone can also bring artwork to Casa 0101 during open hours.  The organizers prefer three days of notice to insure adequate installation time, but anyone may certainly bring art pieces directly to the festival on 12/17/2016. The community art show will be catalogued as part of a new book documenting Prayers from Los Angeles.