The Three Sculptures of LOVE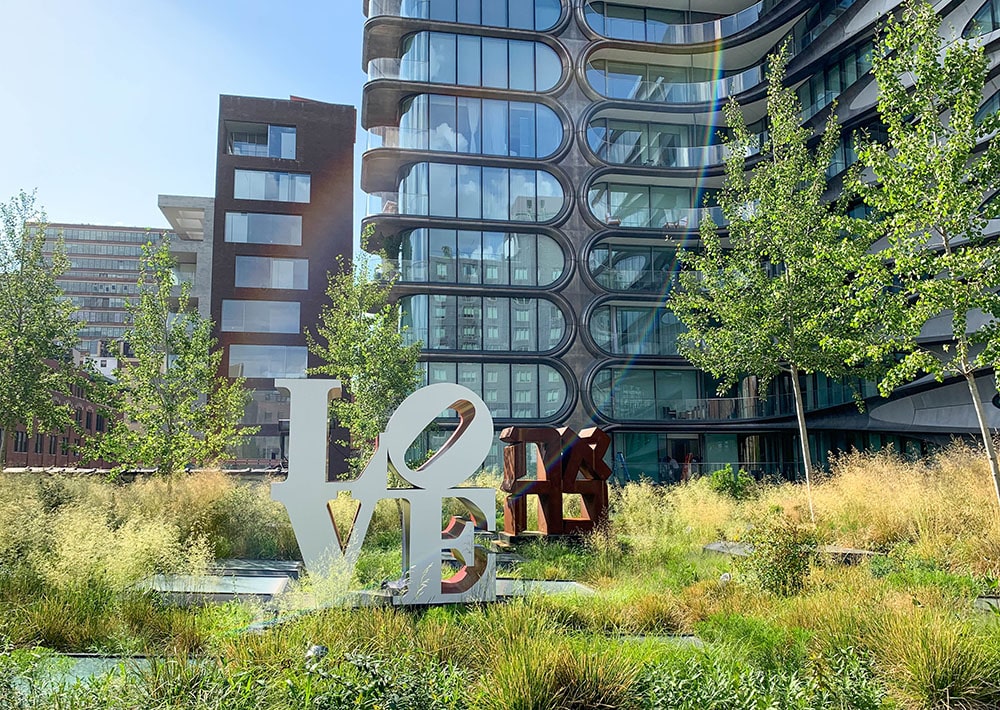 New York City is known for its impressive skylines, rich culture and vibrant communities. Considered a melting pot of different cultures and traditions. A diversity represented in its population and also in its art. Many artistic expressions are constantly created to showcase those unique backgrounds and languages that make it a city like no other.
This multiculturalism feeds artist with inspiration, opportunities, and a platform to amplify their message through their work. If you make it here, you can make it anywhere says the famous Frank Sinatra lyric in reference to New York. A phrase that has become a popular invitation for those who come from the outside. It doesn't matter what language you speak or where you are from, New York City has a cultural history built with the contribution of all those that have come from different places and it will keep growing from the ones that keep arriving.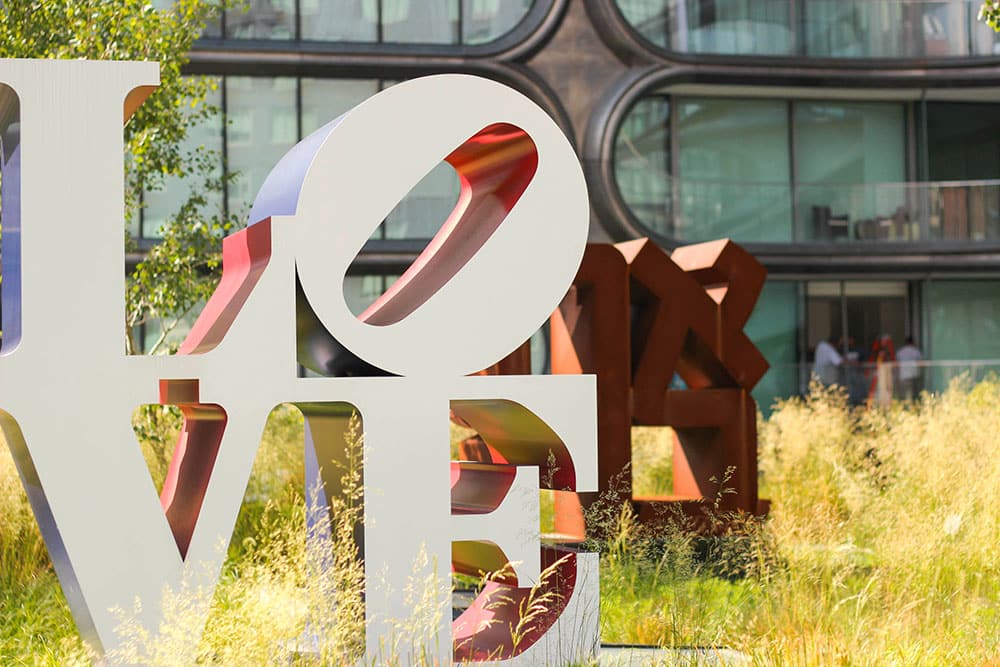 As a way to celebrate the city's immigration diversity as well as a celebration of the artist, Kasmine Gallery's rooftop is presenting a new exhibit consisting of three remarkable sculptures by Robert Indiana (1928-2018).  Indiana was an American artist creator of one of the most renowned works of art of the 20th century on the theme of love. On view from the High Line with access on 28th  street, for the first time, the three sculptures are exhibited in one place. Each sculpture is a reproduction of Indiana's famous LOVE series. Expressed in three of New York's most significant dialects: English LOVE, Spanish AMOR, and Hebrew AHAVA.
Indiana's LOVE composition consists of the word LOVE in bold serif lettering of VE stacked underneath the L and off-kilter O. The original image, green and blue with a lively red script, was used for the Museum of Modern Art Christmas card in 1965. Followed by exhibits of iconic paintings, drawings and small sculptures in the 1960s. Later created as a public sculpture for the first time in 1971. Subsequently, with a series of love theme creations displayed in many museums and parks all over the world.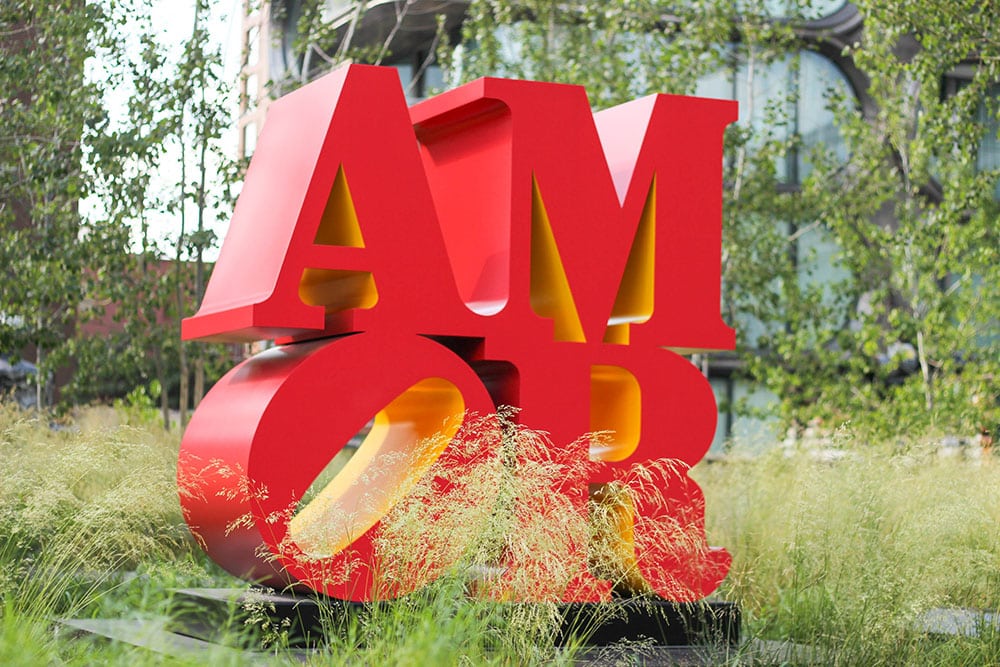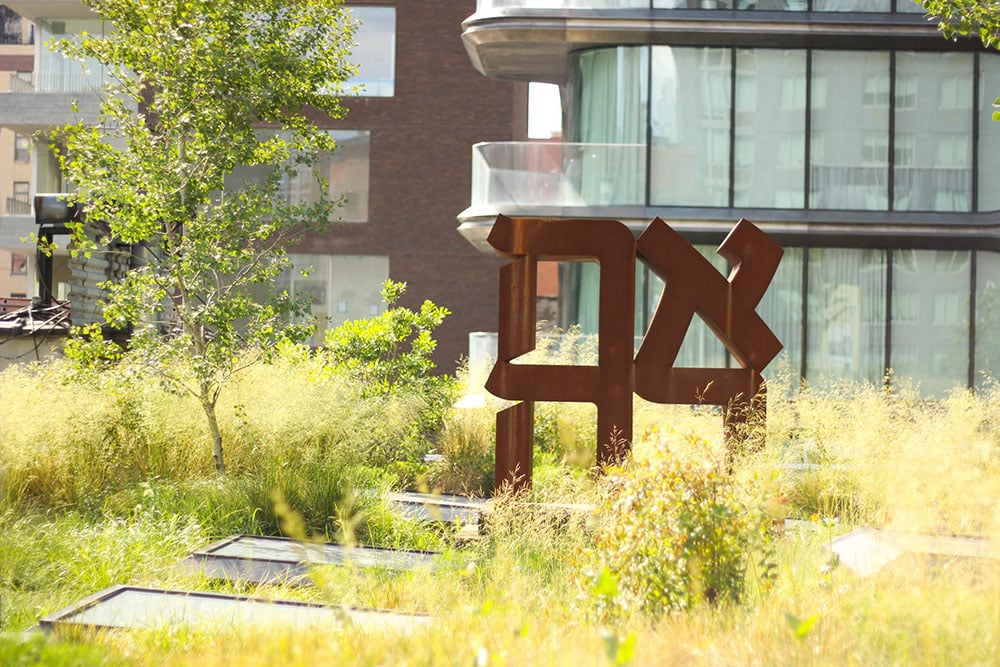 The three versions of the installation in this exhibition have a similar arrangement of the word in each language. AHAVA created in cor-ten steel, LOVE in color blue, red and white, and AMOR has a vibrant red and yellow.
Indiana was considered a leader in the pop art movement. A movement that originated in the United Kingdom and the United State during the 1950s. Popular imagery and mass culture art were included as a contrast to traditional fine art. Focusing on realism with the use and incorporation of advertising, comic books and day to day objects like Campbell's soup cans, pop art challenged the ideas of abstract expressionism.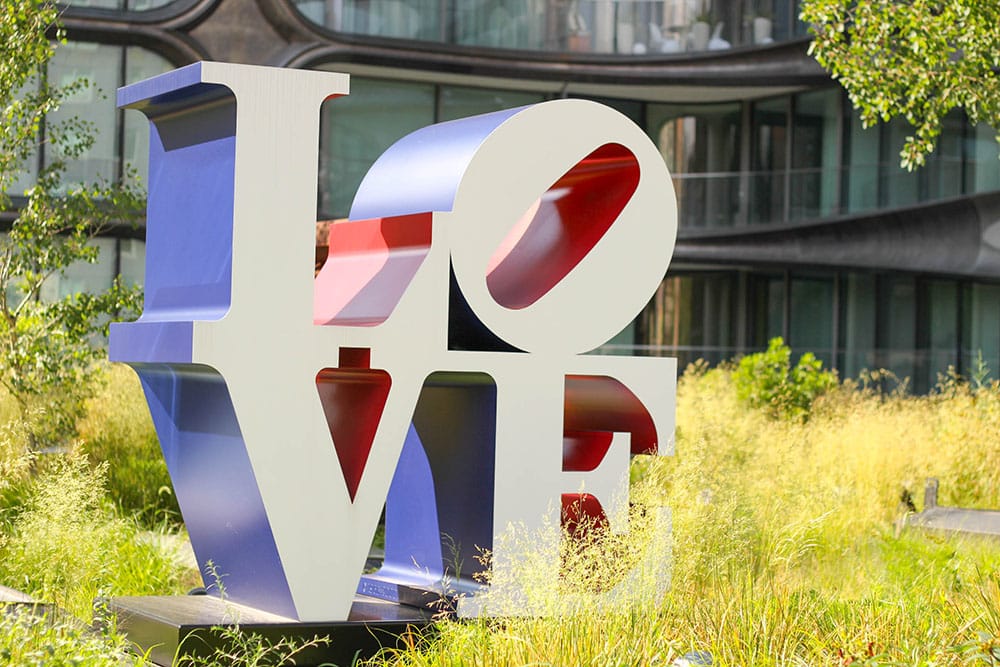 For Indiana the work done with the LOVE series was a return to his beginnings as a sculptor, painter and poet, as stated in his website, for Indiana, " The Love Sculpture is the culmination of years of work base on the original premise  that the word is  an appropriated and usable element of art."
The exhibition is accessible to view from the High Line on the 27th street until September 2019.
Written by Monica Herrera