Today we would like to introduce you to the Art photographer and Fashion Designer Ron Vestal, a hidden gem who connects the art world and fashion. 
Before we get into the informational questions, could you tell us something about you that would be surprising and unique? Tell us about yourself and a curious fact in your life.
I am the only boy of a family of eight children. My little 5′ tall Irish fairy mother gave birth to a girl every year for 5 years straight. My father was working as a salesman for a pharmaceutical company. He was injecting my mother with Vitamin B and Folic acid to "build" her blood back up after all those babies. They did not know my mother was pregnant with me when she was receiving large doses of Vitamin B and folic acid. The result was that I had an energy level unmatched by anybody else.
What an interesting start to your life. What was your pathway like to become a photographer? When did you decide to become a photographer?
I studied radio, television, and film at Pennsylvania State University. I worked in local community television production for a few years. I left the industry and returned to pursue neon body-painting photographic art. The pathway to my art I cut for myself. I do not like to follow and copy other people's creativity. I prefer to invent my own. Perfecting the technique was accomplished with much trial and error.
Please tell us what the inspiration is for your photography.
I like to make beautiful things, which I do through stimulating other people's creativity and inspiration. Everyone has a creative side. I attempt to access and amplify it through my art.
Describe for us what is "Glow-Art"? And how do you create it?
GLOW-ART is a portal to experience the ethereal through the use of everyday earthly items. It is a God-source inspired photographic art. I do not create it. I push the buttons; the creativity comes from above, I am simply the conduit. I created GLOW-ART.COM to expand the conscious and the unconscious feelings and thoughts of my audience.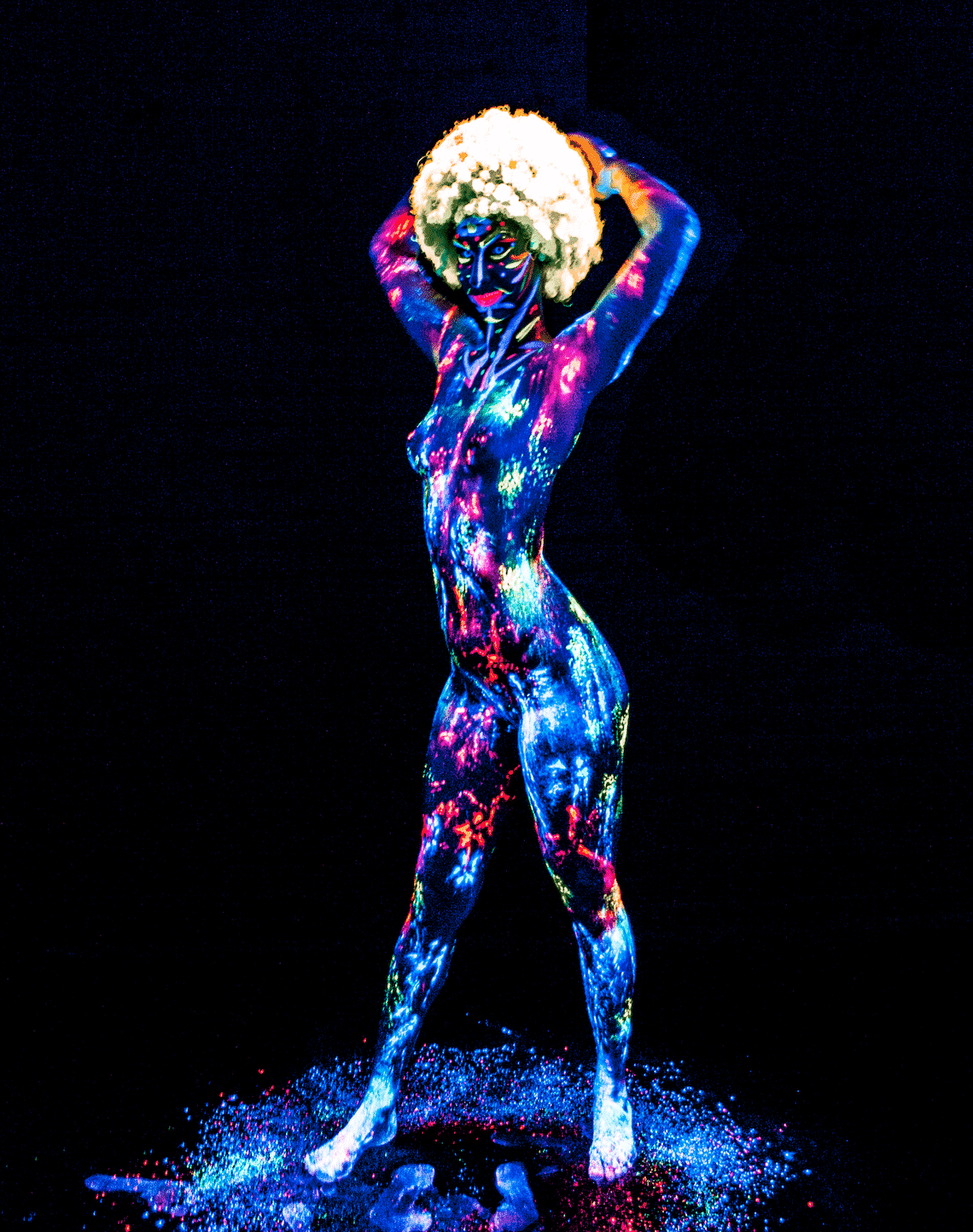 How do you create your designs? Can you tell us about your creative process?
To create the design I blend contrasting colors. The contrast between the colors is what brings out the thought evoking process.
You are a photographer and now you are also a fashion designer. How did you connect these two artistic worlds? What inspired you?
Transforming from body painting photographic artist to fashion designer was a financial decision. I do not want to make an income from photography the way other photographers do. I chose to cut my own path. Fashion design I believe is a natural avenue to promote art. The fashion and art worlds are both beauty driven, so merging the two is a perfect decision.
You recently have been part of NY Fashion Week. How was that experience for you and your career?
I loved New York Fashion Week. I love all fashion shows. New York happens to be driving distance from my home in York, Pennsylvania. I pursue any and all fashion shows I can afford and can travel easily. Fashion shows have an amazing energy you don't find anywhere else. The models, the designers, the photographers, the audience are always very positive and vibrant.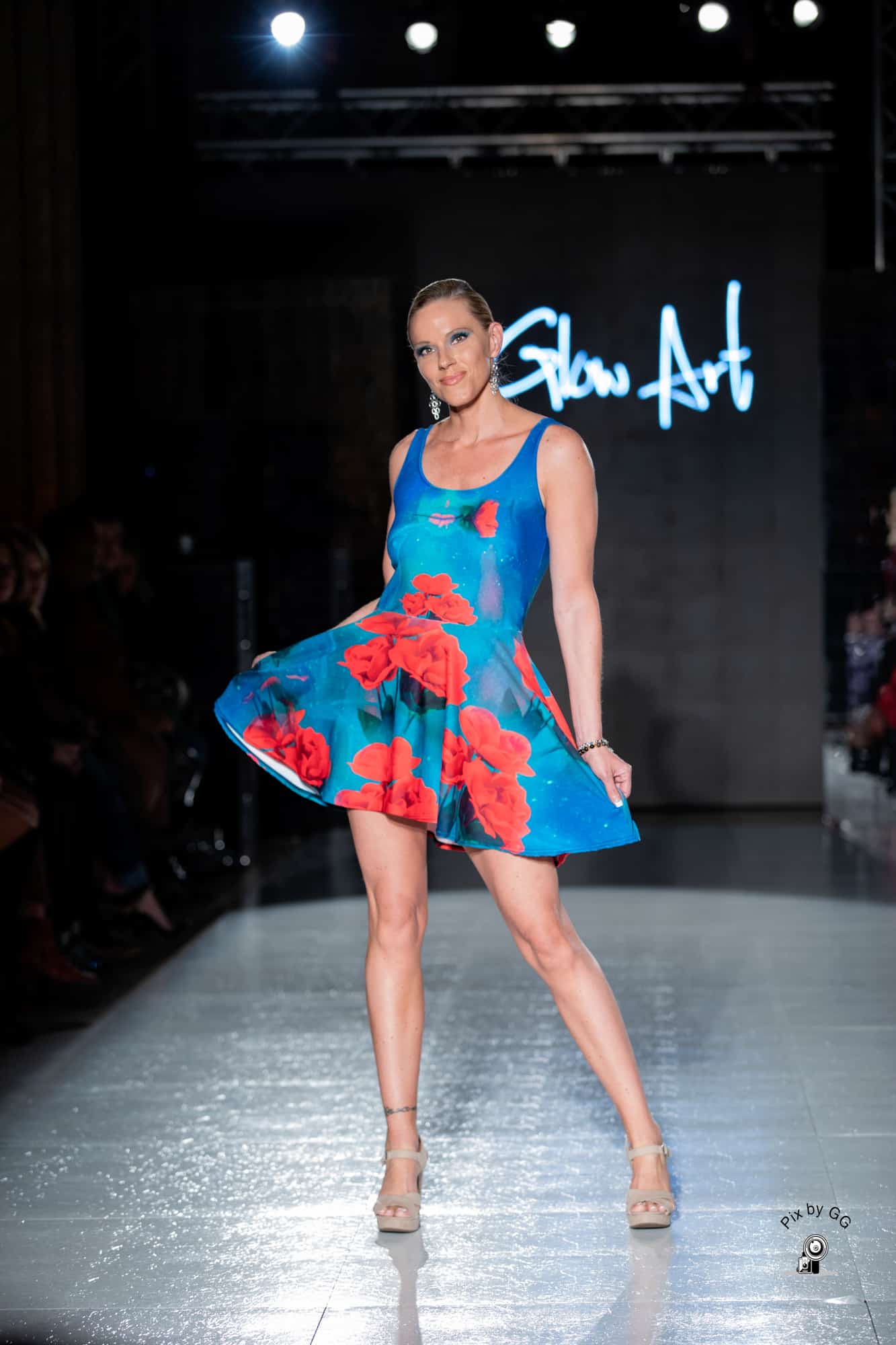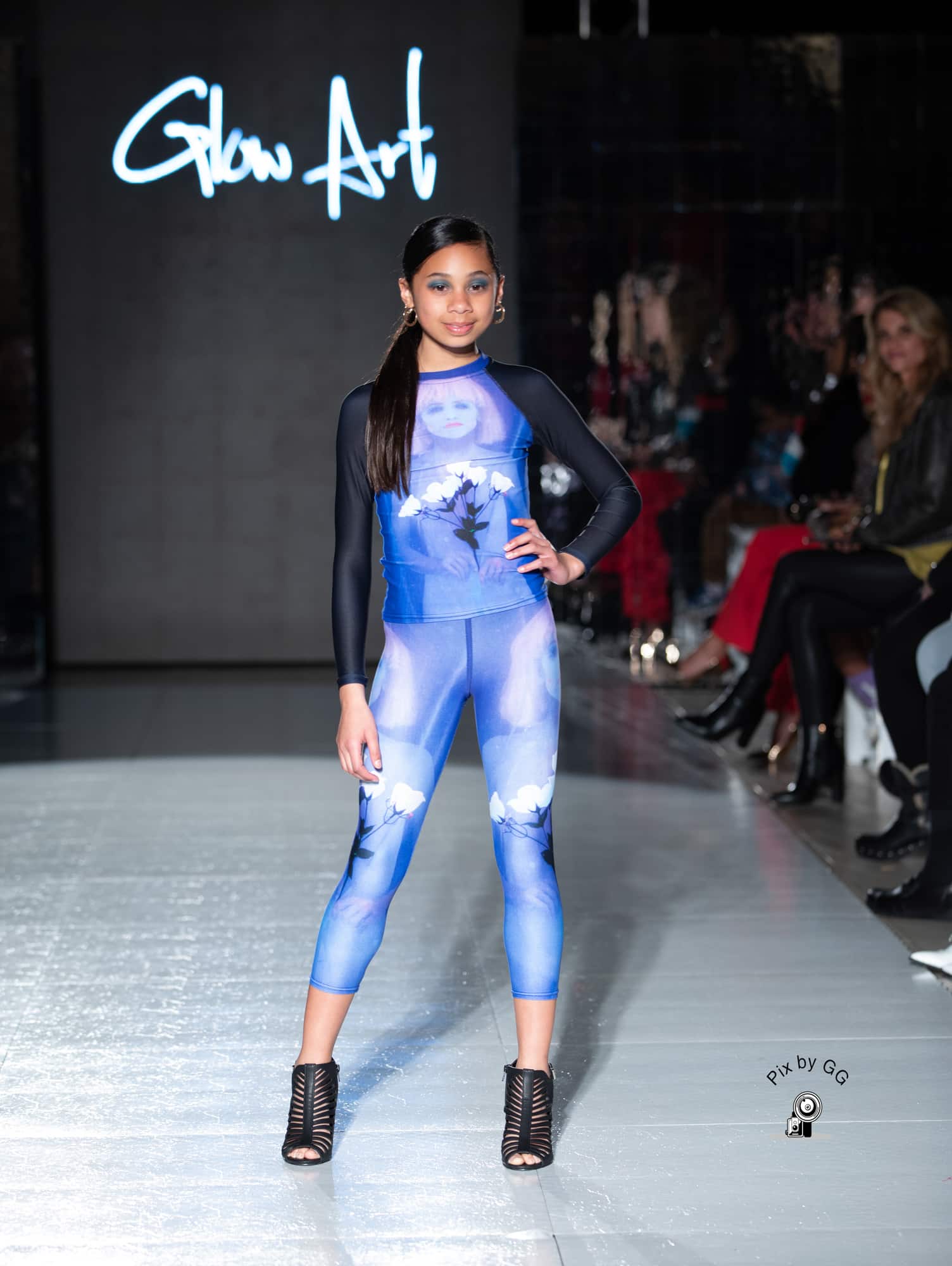 COVID-19 is having an impact on every facet of life. How is the Covid-19 situation impacting you?
I maximized the quarantine time to create, design, and market my product from home. I shot photography quite a bit less and less and built much more apparel.
What is on the horizon for you concerning your creative outlets of photography and fashion apparel?
I will continue to bring awareness of  GLOW-ART to people through fashion shows, and photoshoots with other photographers and their models. I hope to bring awareness of my apparel through involving other more traditional photographers and BY working with models from their area. I will happily bring a garment bag full of GLOW-ART apparel to a photo shoot to enhance the work of other photographers and models.
Looking farther down the road into the future, are there any future projects percolating, either in your current fields or with an eye to branching out even further?
I am building a studio with a dark GLOW-ART studio and other spaces for more traditional photography. In my studio I am building model's quarters to host traveling models. This enhances the ability of the model and regional photographers to create by having the model and studio in one place with all the tools to make great photographic art.
Ron Vestal: GLOW-ART.COM