Swarnima, your popularity has risen in the United States because last year in December, you presented a project called Luxury Escapism – a VR Spa that has been featured in publications like VICE, Paper magazine, Insider and The Gothamist. Could you share with us something about that project?
Luxury Escapism or "The Oddly Satisfying Spa" is an immersive art technology wellness experience reminiscent of a Spa with elements of theatre & Virtual Reality. Luxury Escapism – a VR Spa has been created by Tyler Pridgen. Initially I went in to do a shoot for their online advertisement campaign last year in December and that itself was a lot of fun. The space was very cool so when Tyler asked me to come on as a member I was intrigued by what that would entail for me as an actor.
What was your role?
My role in Luxury Escapism involved taking on the character of a "Spa Attendant"; working alongside an ensemble of artists to set the stage and keep the front of a Spa. We are given a script that we memorize and deliver for all the different stages like the welcoming of guests into the space, the rules they have to follow, the instructions they should look out for, etc. Doing that was more traditional in the sense of learning lines and delivering them but then the rest of it used improv so we got to play around with a bunch of different techniques.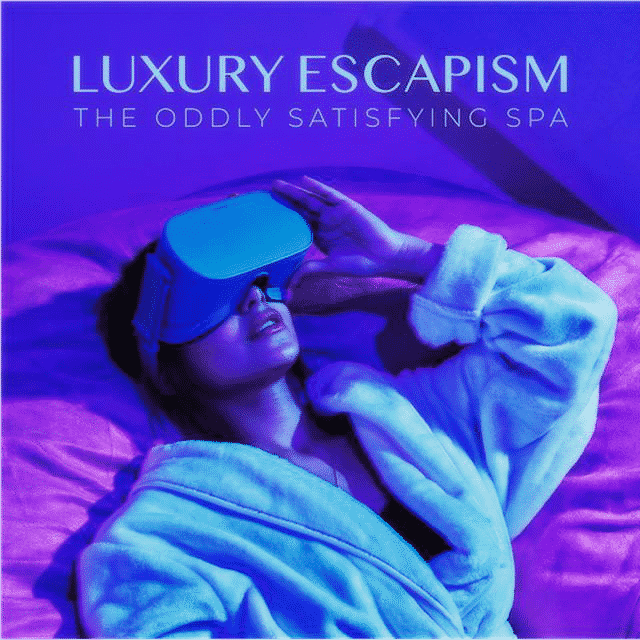 From an actor point of view, what has been the peculiar aspect of this kind of technology that makes it different from a standard filming project?
In a set up that's so different from what I'm used to working on, it can sometimes be quite the challenge to not break character. I had never worked on a project like this before and it allowed me to work with a whole new realm of experimental theatricality since it is on us to maintain the believability of the experience and the people coming into the space have no idea about us acting or what they are in for really. The project has been so well received and people genuinely enjoy it because it's truly one of a kind. I highly recommend everyone to try it!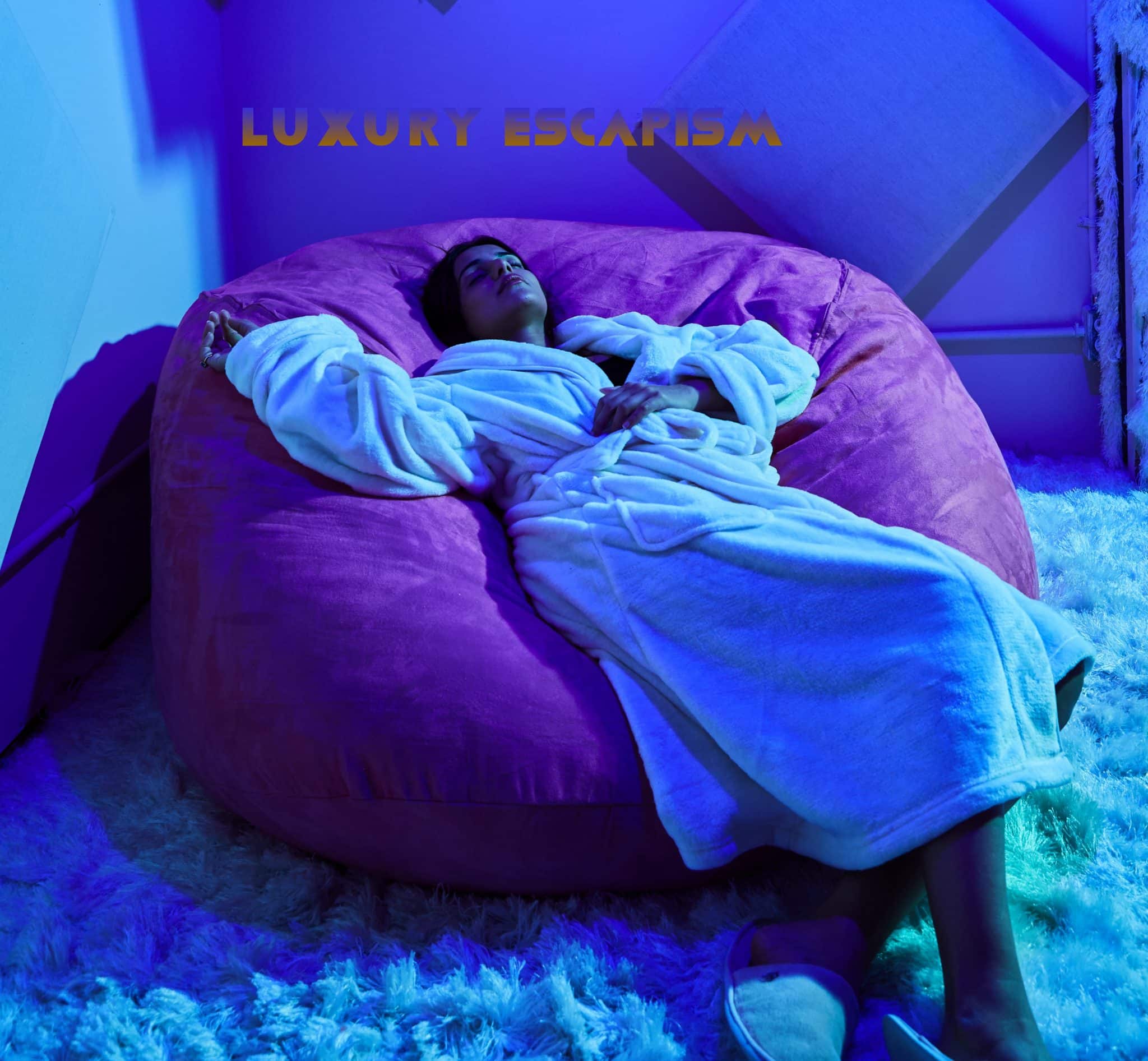 What is the most important artistic project that you have been a part of?
I think I have been lucky in my journey so far to have worked on a few projects that I consider important to me. One of these was a project I worked on last year that was part of the 48 Hour Film Festival NYC.The film was screened at The Anthology Film Archives, NY.
About your previous works, you took part in a project that was part of the 48 Hour Film Festival NYC.The film was screened at The Anthology Film Archives, NY.  What is the concept of that festival?
The concept of the festival was that we had 48 hours to create a short film after a theme, a prompt and the name of a lead character. "Joan" in our case was the character I played in what had been given to us. The film was action heavy and I hadn't really worked on many films like before so it was cool to work with a stunt choreographer and being an observer to that process.  It was such a fascinating experience working with a team of people that came together just for this project and had not worked with each other before. Of course we had our set departments like acting, cinematography, producing etc, but it was very collaborative from the script to the directing. I think that's also the reason that this project was influential because it gave me insight into all the things that go into making a film and I learned a bit about all the aspects. It also peaked my interest into production; I think that may be something I'm keen on going into the future!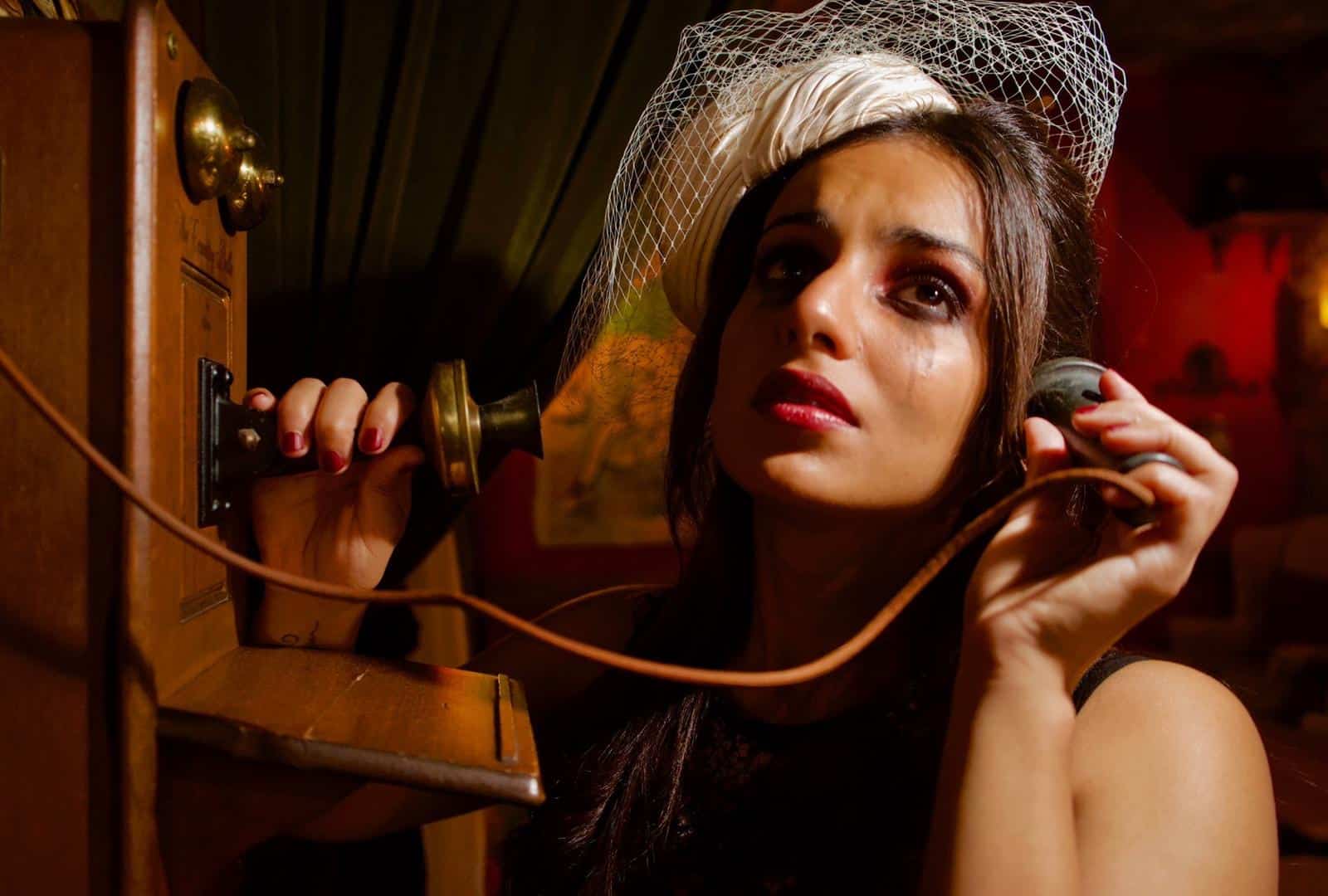 Covid-19 and creativity. Has the pandemic changed any of your artistic plans?
I had recently been cast in an off-off broadway satirical comedy show that has actually been a long running show at the Producers Club Theatre, New York. The show called "Sketch of New York" is a hilarious representation of life in NYC. We were due to go on at end of March this year and were mid rehearsals when the lockdown began and we had to postpone the show until further notice, but the directors of the show are still in contact with us. We have had talks about zoom rehearsals to keep us in the rhythm of the show so that once we are in the clear we can pick up where we left off.
With the coronavirus it has been a collective struggle for everyone all around the world and my heart goes out to everyone who has suffered and their families. I wish everyone safety and health. These are strange times that we are living through and with the lockdown the last 2 months have been unusual to say the least.
Were you able to be involved in any artistic project during the pandemic?
I have been trying to use this time to be as creative as possible for when I am not creative that has been detrimental to my well being. I think creative engagement helps so much with keeping positivity alive at a time like this. I actually have been involved in 2-3 remote projects during the quarantine that have kept me busy and it's been interesting to create with other artists, all of us working on our individual end at home! At the moment, I am working on a music video from home as well so I look forward to seeing how that turns out.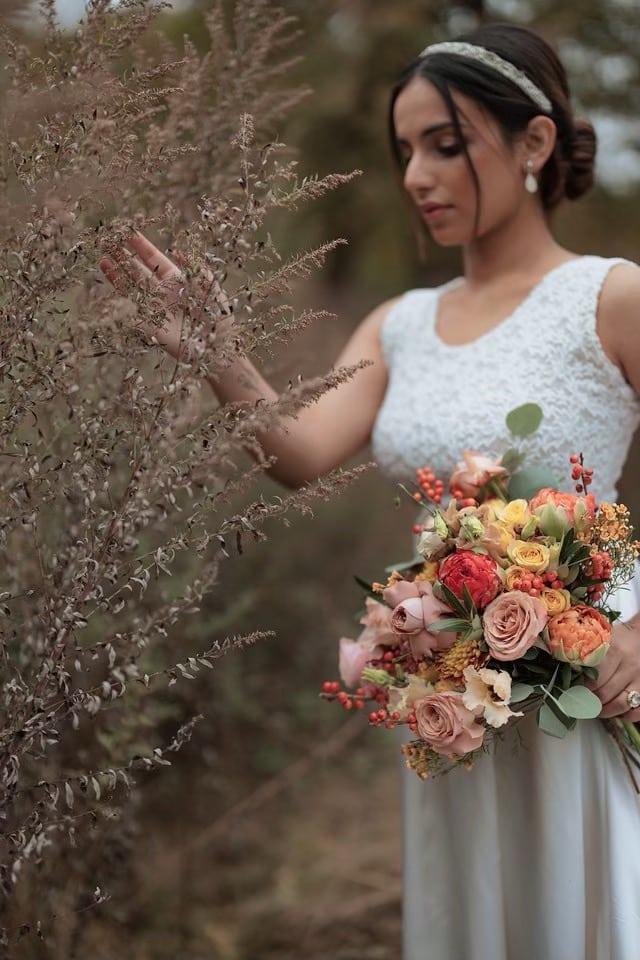 What is your opinion between the filming NY and LA scene? Why have you chosen NY instead of LA?
New York has been my home for the last few years now and I have really liked both living & working here. While I don't have experience working in LA as yet, it would be a new space for me to break into. I have a familiarity with New York and there is a lot of work that is being done here with films, shows and the theatre but, that being said, I did make the move from India all the way to New York and ultimately if the situation called for me to make the move to LA I would certainly consider it.
I think I would definitely like to work projects there and learn what the "scene" is like there plus I haven't been to LA yet so that would be a good reason to visit. I am excited to see what opportunities are ahead for me and what else is in store!
Are you a theatre cinema lover, or do you prefer series TV from the couch?
Hmm! That is a hard question to answer (laughs). I love both those things equally I think. I love balance in life, so in general I am person who enjoys both being outside and outdoors but, I also love staying in bed all day or just having a chill day at home. The same can be said about my preference with that because I truly love the experience of going to the cinema – popcorn & soda, but I am also a binge watcher who enjoys her shows.
We are living in an explosion of Netflix, Amazon Prime, and the Disney channel. Do you think that the end of Hollywood has already been decided?
I don't think so, I wouldn't say we're at the end for Hollywood, no. It's true that with Netflix, Amazon and all the other subscription services we have access to, and a platform for films, tv shows, and such which is amazing. But the experience of going to the cinema has its own very significant place so I do think there's a big place for films in that capacity in our lives still.
Why have you decided to have a career as an actress and singer in the USA rather than India?
The reason that I made my initial move to the USA was to have the best available education in acting, that's also why I chose New York. There is such a rich history of the arts here so I knew there was a lot for me to gain in my learning. But it was never a decision of choosing one over the other. At the end of the day I just love to act and if I felt that I had more opportunities in India I would go back, but I've been lucky enough to have found my footing here for now. I'm happy that work here has kept me busy and I think another added bonus has been that being in New York has given me the exposure of working with so many talented artists from around the world. It truly is a melting pot of culture and the arts in the best way possible.