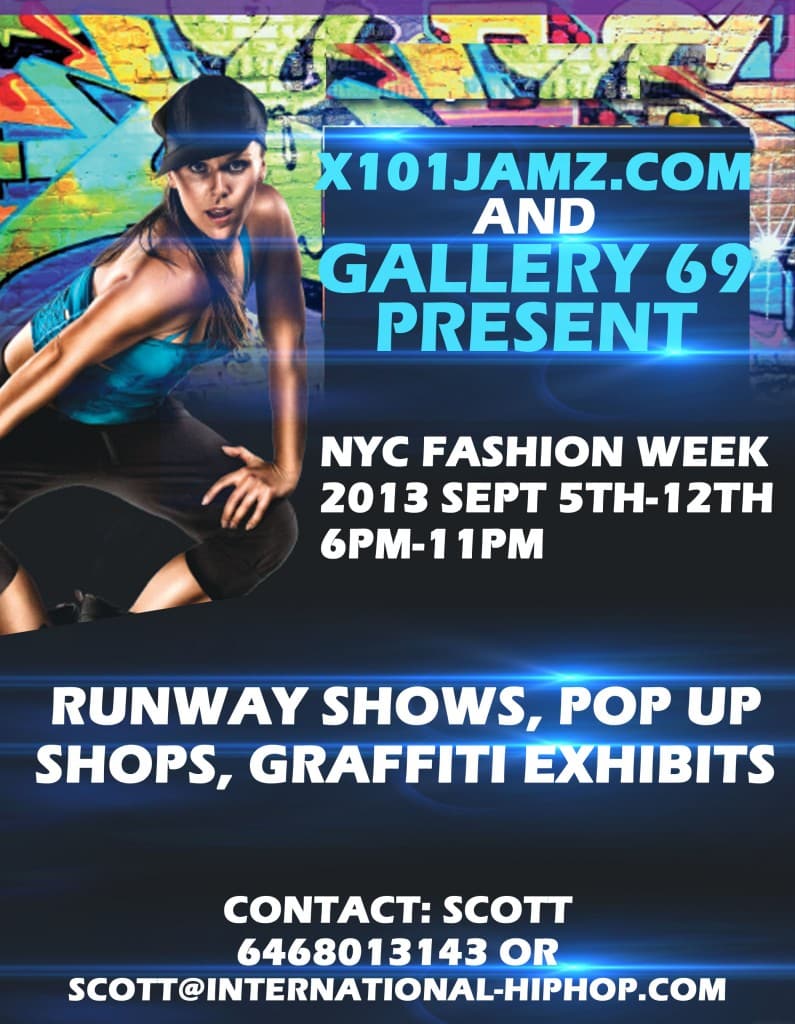 X101 Jamz and Gallery 69 Present Tribeca Urban Arts Fashion Week 2013
Stay tuned in for the week long upcoming event at Gallery 69 during fashion week here in 2013. There will be silent benefit auctions, a daily show along with break dancing competitions and several mini shops for lifestyle brands. Several different art programs exist that you can get involved with including art festivals, summer programs, professional development, among others. There are several cultural movements within the hip-hop world and graffiti art movement.
On the Graffiti Art website you can check out some of the art pieces for sale along with find out about upcoming events.
There will be pieces of art from famous street artists such as: Crash, Futura 2000, Quick, Blade,  COPE2, RD357, STAYHIGH 149, T-Kid , TAKI 183, CornBread, Seen,  TRACY168, KING BEE NIC 707, Duro, Sonic, LA 2, Duster
Check out the press release blow and let us know your thoughts about the upcoming event in the comments below.
Gallery 69 is where you can find GraffitiArtNewYork.com along with X101Jamz.com.
For more information about the event check out: UrbanArts.org
Check Out The Official Press Release PDF Here: -Press Release-Tribeca Urban Arts Fashion Week 2013
FEATURED SPOT BY: Josh Bois, Co-Founder Global Good Networks