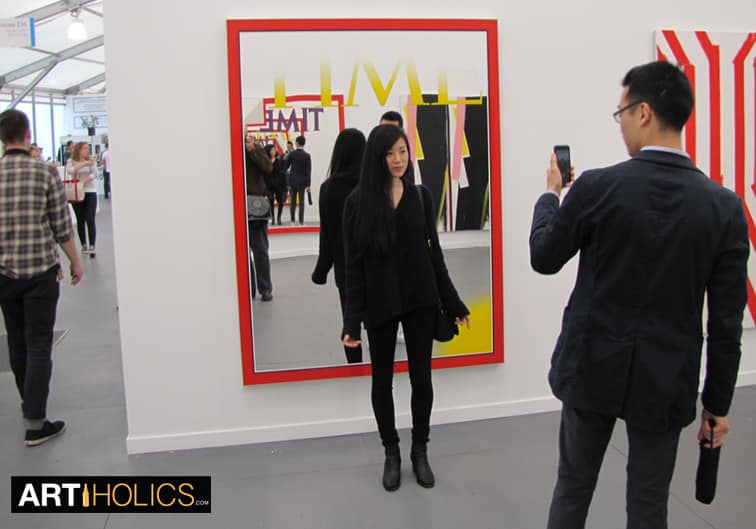 Randall's Island, New York City, NY – Monday, May 13, 2013
You too can appear on the cover of Time, if only as a reflection.  Today is your last chance, before the Frieze Art Fair New York big top three ring circus packs up its tent and moves on.  The mirrors with the classic red time border and very "un-Time-like" colors and uncharacteristically outlined Time logos are works by contemporary Los Angeles based artist Mungo Thomson in the Galerie Frank Elbaz (Paris, France) booth.
Apparently Mungo has been doing Time mirror since at least the early 2000s and it gets even more interesting if you put two of the Time mirrors across from one another with just a tripod filming, creating recursive reflection, or a "house-of-mirrors effect."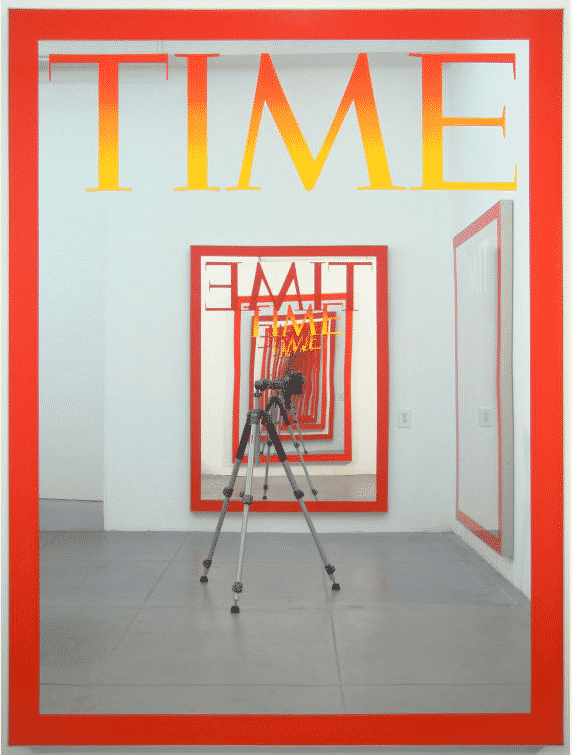 Mungo Thomson: June 25, 2001 (How the Universe Will End) and (reflected) March 6, 1995 (When Did the Universe Begin?), 2012, enamel on low-iron mirror with poplar and anodized aluminum; courtesy the artist and SITE Santa Fe  [From an article on SantafeNewMexican.com]
There were a lot of mirrored and high-polish pieces of art in all of the art fairs this year, a trend I should have picked up on it earlier.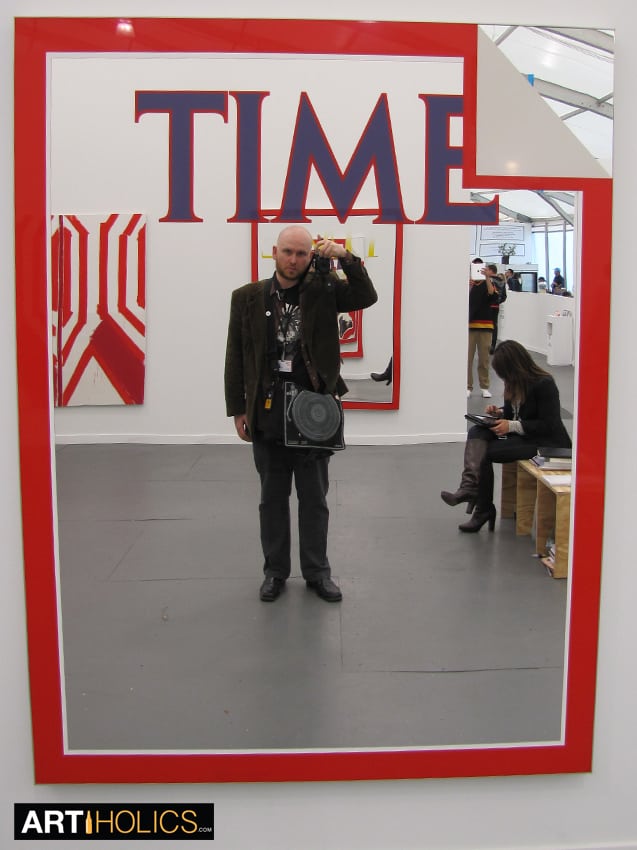 People before me were taking a picture of themselves in the cover, and people after me as well.  This must have been a constant flow of photos, as everybody has a camera phone, if not a camera, and you don't get many opportunities to shoot yourself in a full body mirror in the middle of an art fair.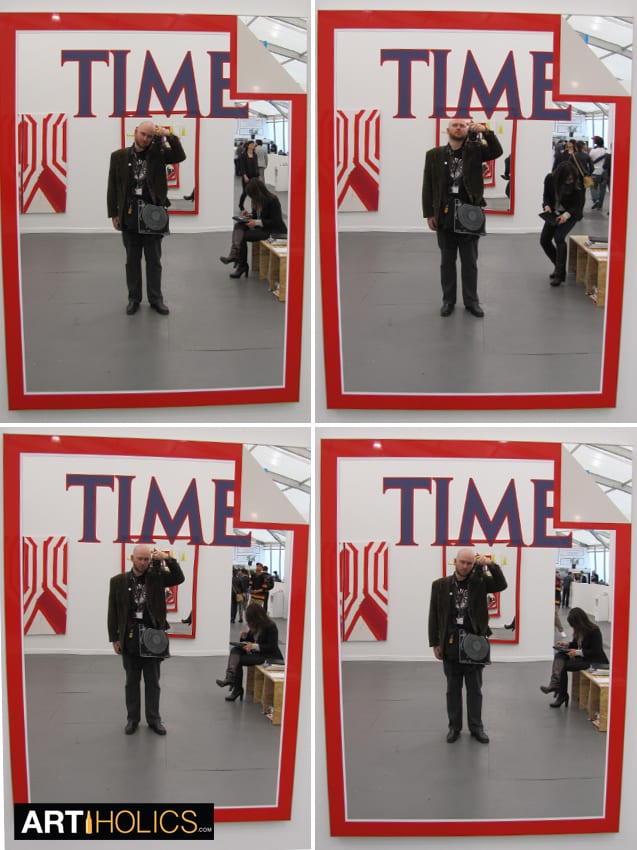 Knowing that since I was here by myself this would be the only photo of me at Frieze, I took a few to make sure I got a decent one.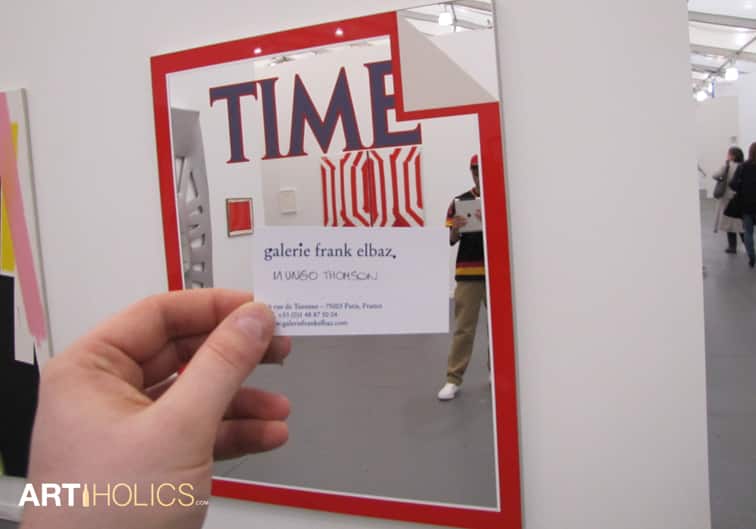 The work wasn't labeled, but the curator was nice enough to write the artist's name down on their business card for me.  You can see behind it a guy is taking a picture of himself with an iPad.  The weird thing about taking a picture of yourself with an iPad in the mirror is that the apple logo will be reversed.
Oddly enough, I have actually had a self portrait printed in the real Time Magazine because I thought it would be a fun thing to do.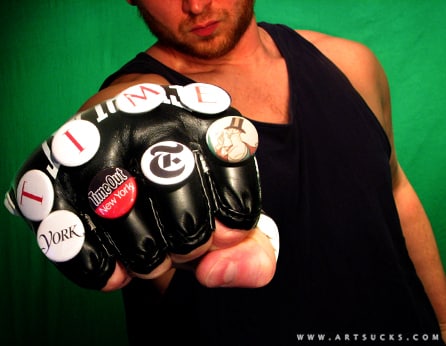 Click the image to read about it on ArtSucks.
Frieze runs May 10 -13 rain or shine.
Written and Photographed by Cojo "Art Juggernaut"