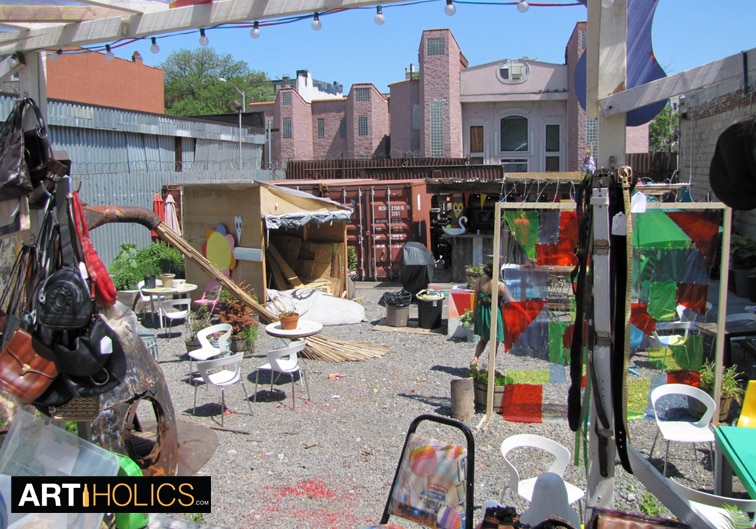 Bushwick, Brooklyn, NYC – Monday, June 3, 2013
Over the weekend Bushwick, Brooklyn and it's sister art community Ridgewood, Queens; artist studios, art galleries, and art collectives opened their spaces up to the public.  There were over 600 venues to visit, and being that I only was going to be spending one day crawling around Brooklyn in the baking summer heat, I tried to take in as many of those 600 as possible before melting into a stinky sweat stain.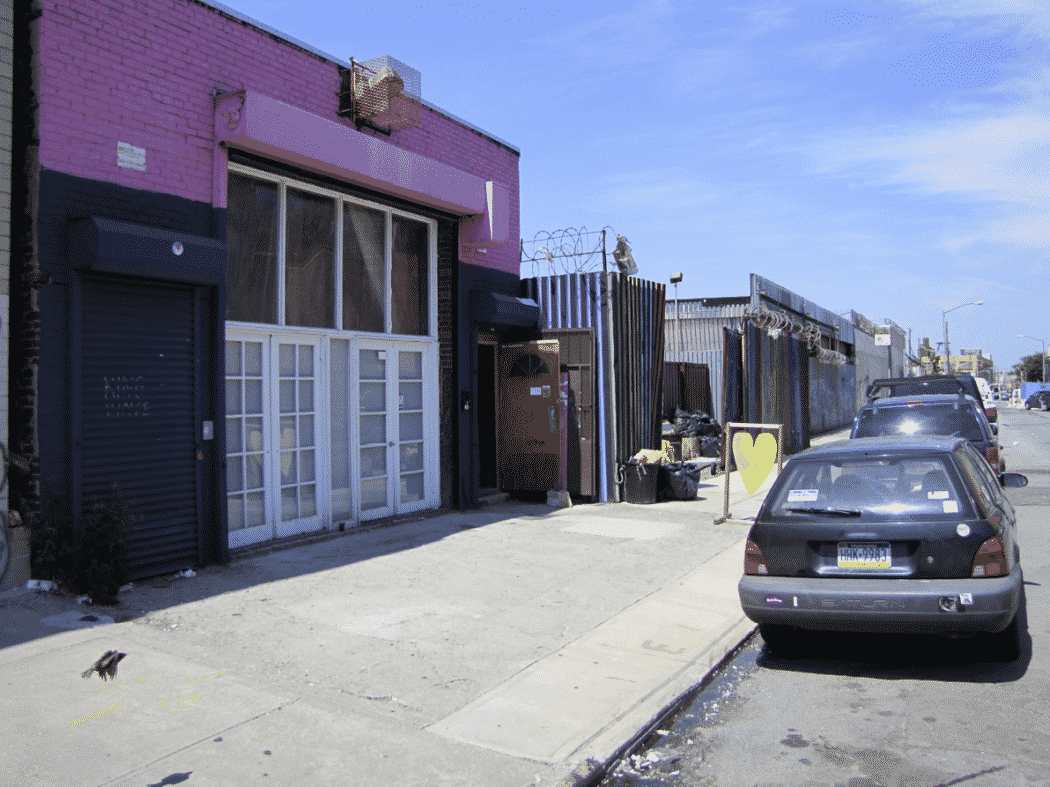 One amazing place you wouldn't know is there unless you stumbled upon it is the Secret Project Robot Institute For The Living Arts.  A not for profit art collective which used to be based in Williamsburg and has recently taken refuge at Melrose St. and Knickerbocker Ave. in Bushwick.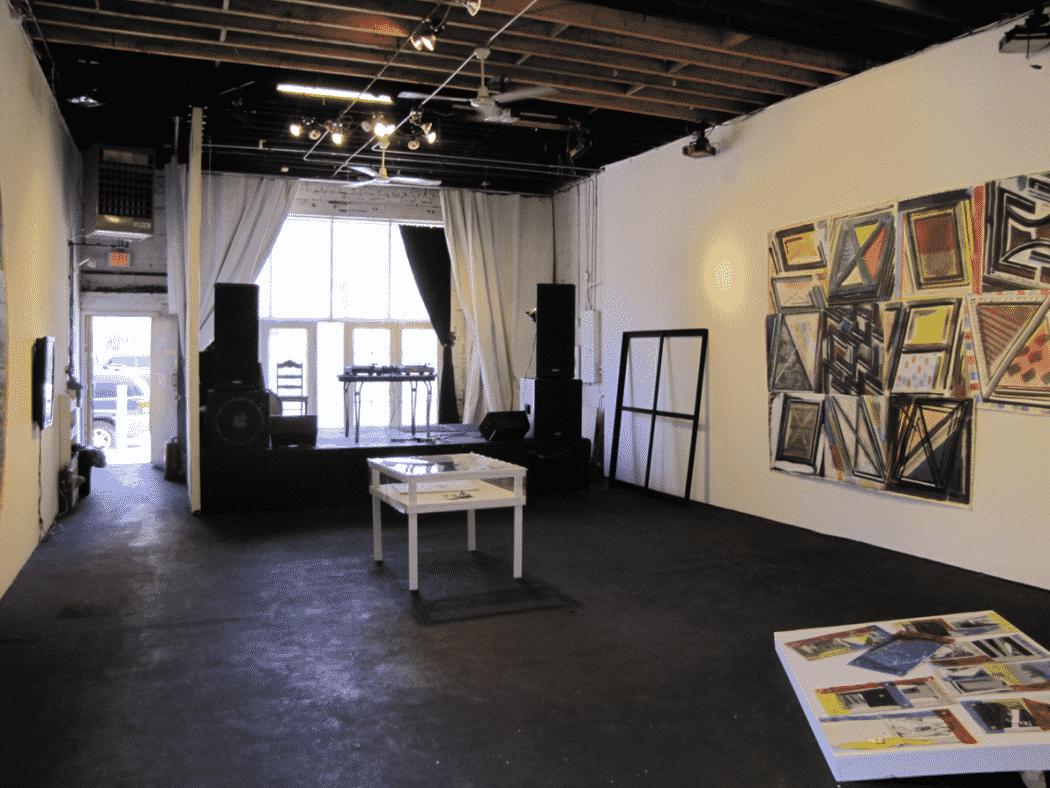 When you enter the building you walk directly into a gallery, with a stage.  The ceilings are massive so they are able to hold massive paintings.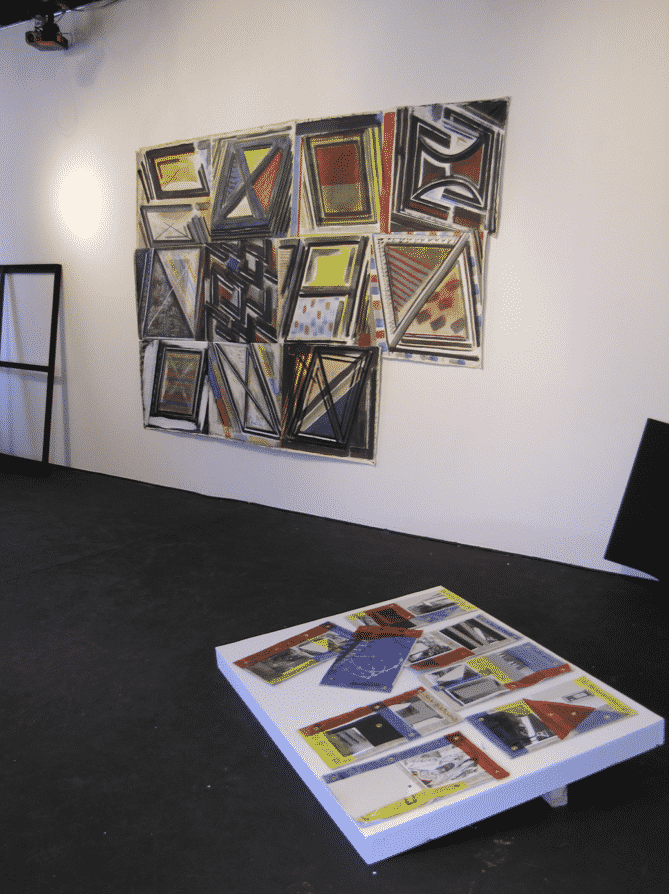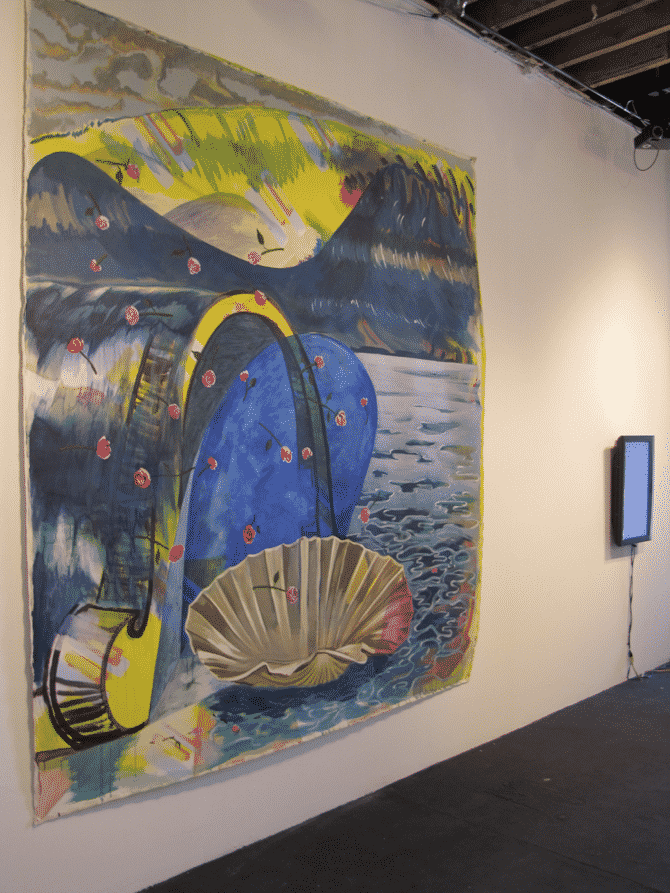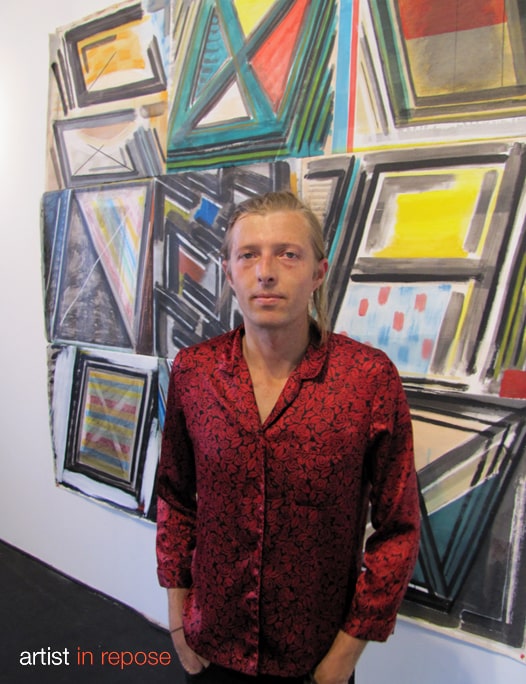 These giant works belong to artist and musician David Shull.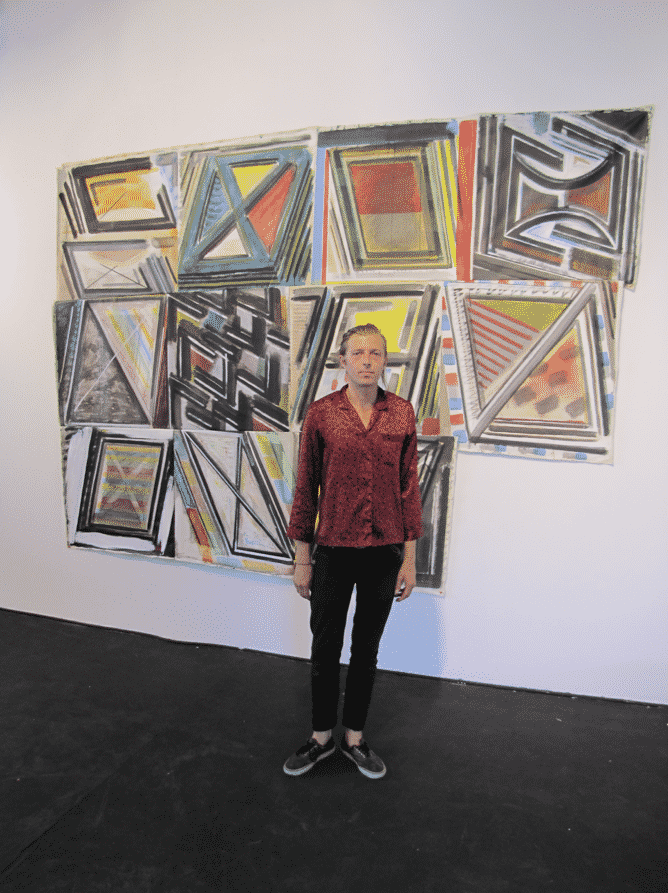 I walked through the gallery to the bar in the back, which had a pinball table, a comic book collection, and a ceiling and walls covered in stuffed animals.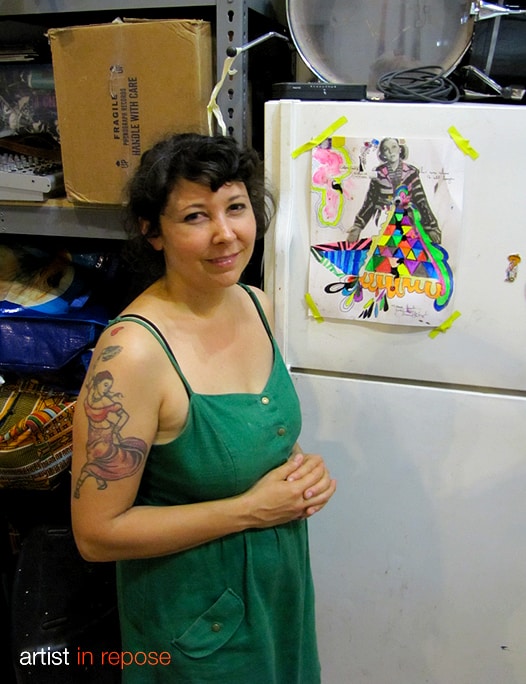 I introduced myself to Rachel Nelson, the co-founder and director of the place.  She was so sweet, and insisted on giving me the grand tour.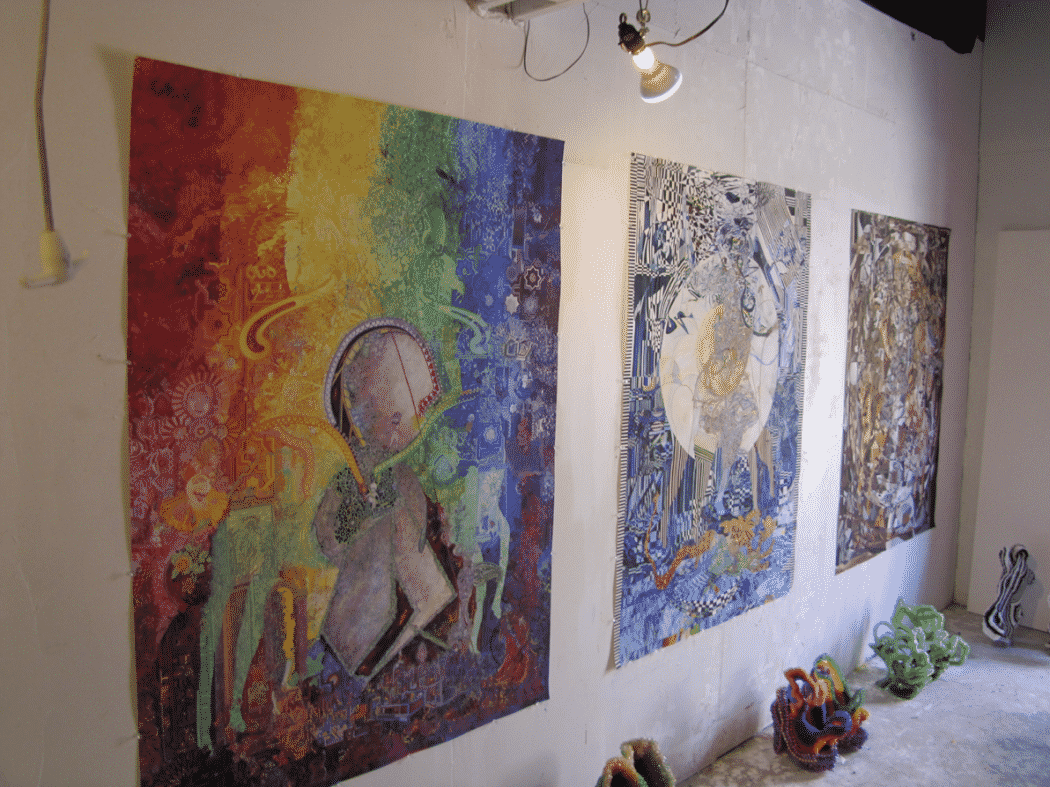 The building, aside from having an amazing gallery and bar, also housed multiple artist studios and an office.  Each studio looks out to the side yard and has great natural light.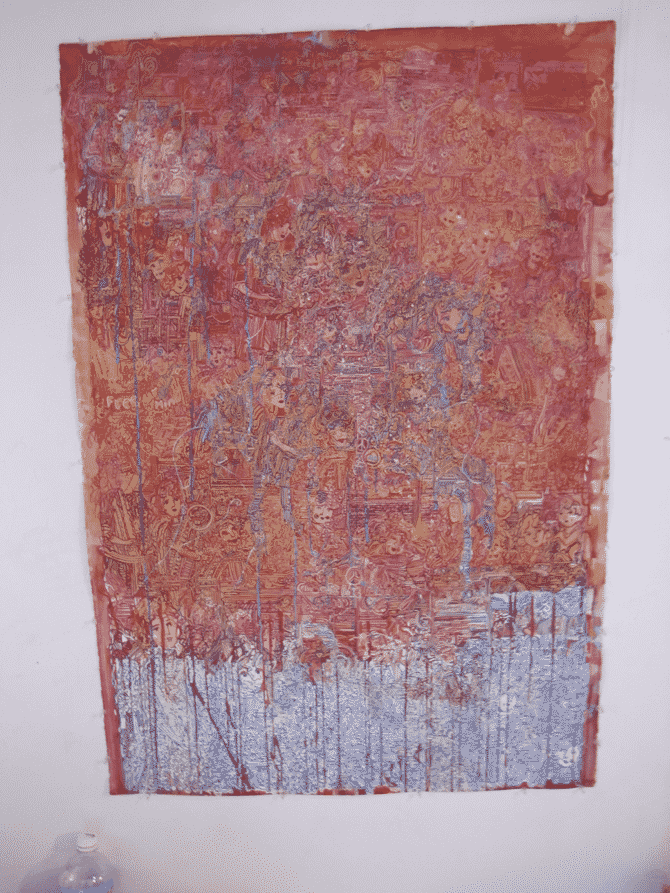 This is the work of artist Raul De Nieves.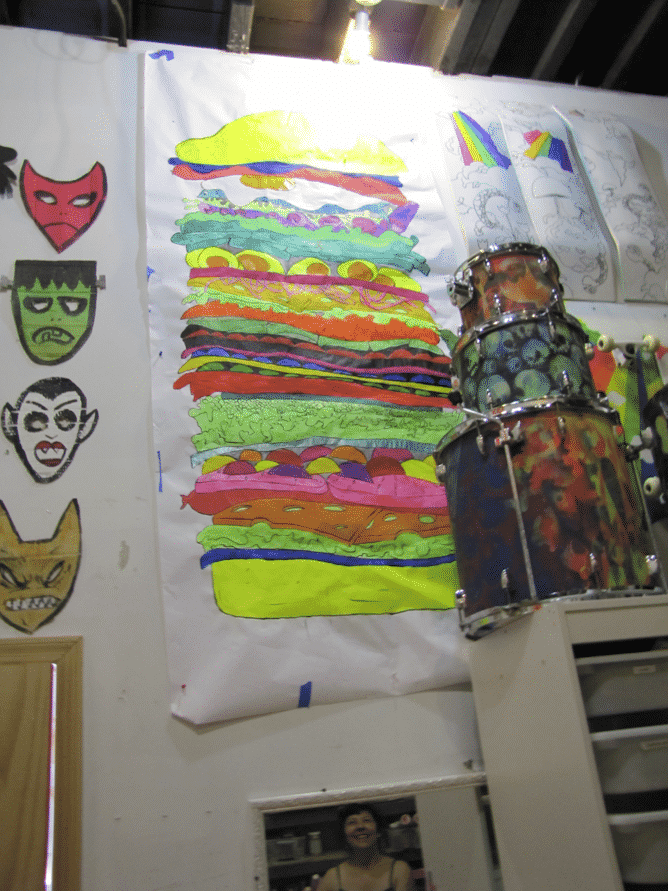 Here is a piece by Rachel herself.  The dayglow colored sandwich.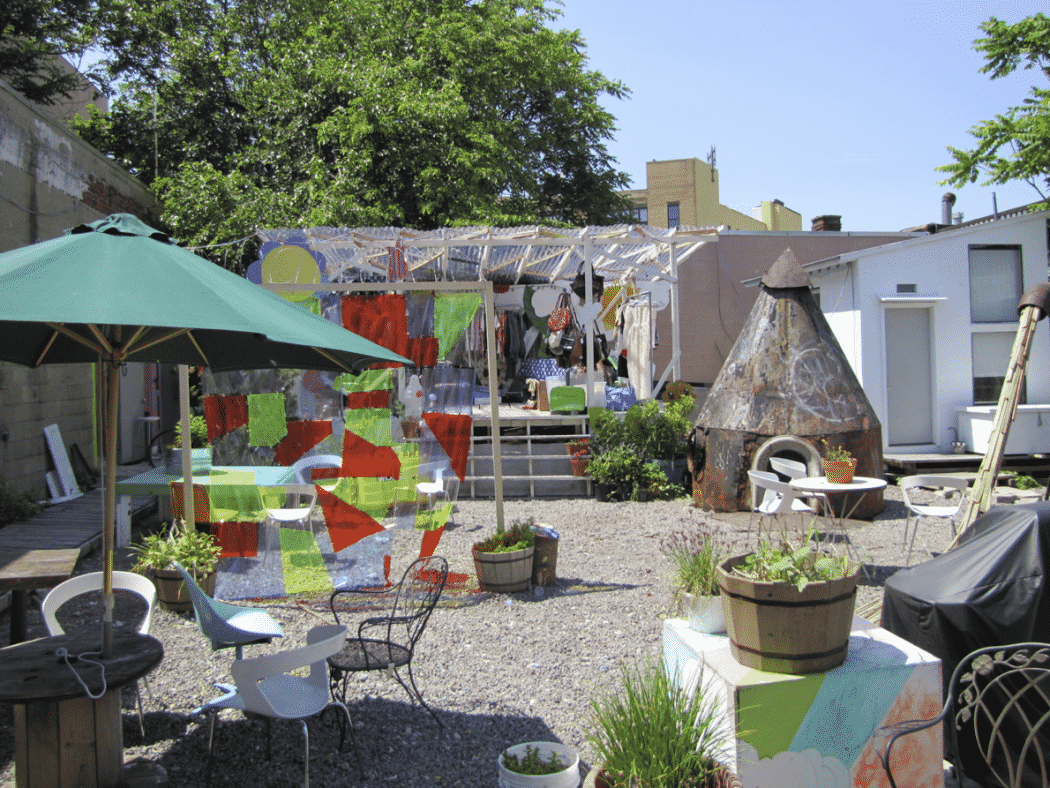 The side yard reminded me of Pee Wee's Playhouse.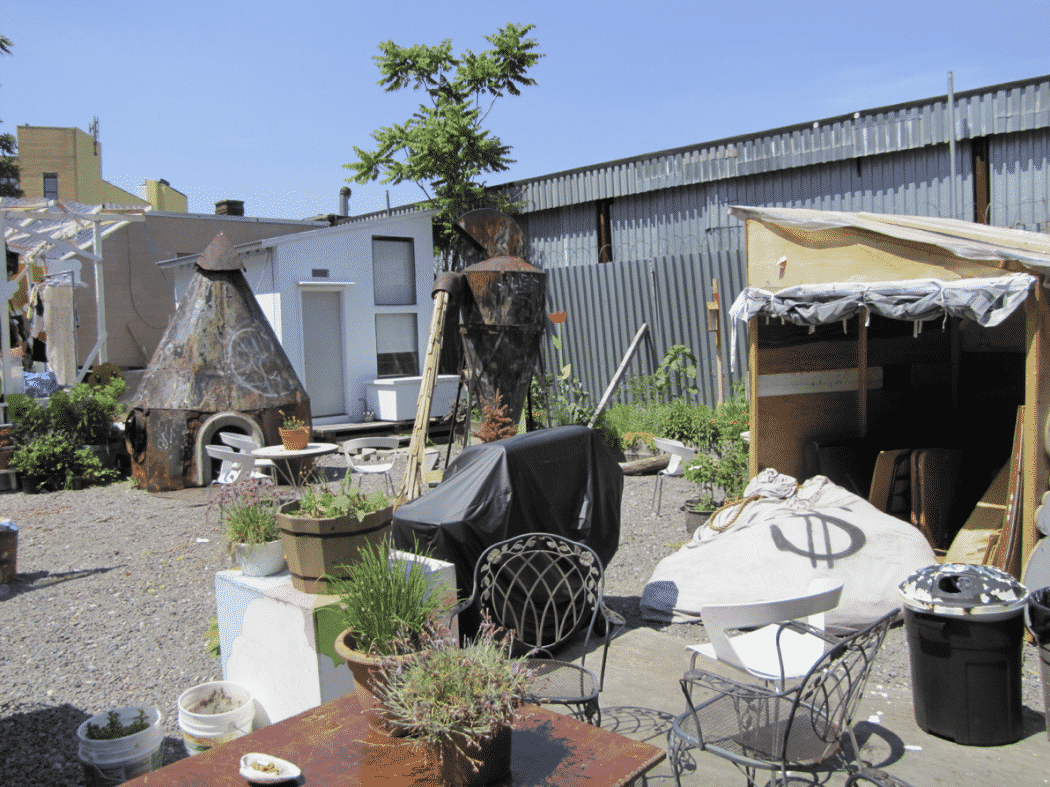 Giant bag of money, a metal hut, tables, chairs, sculptures, a little modern building, a bandshell, a tiki bar.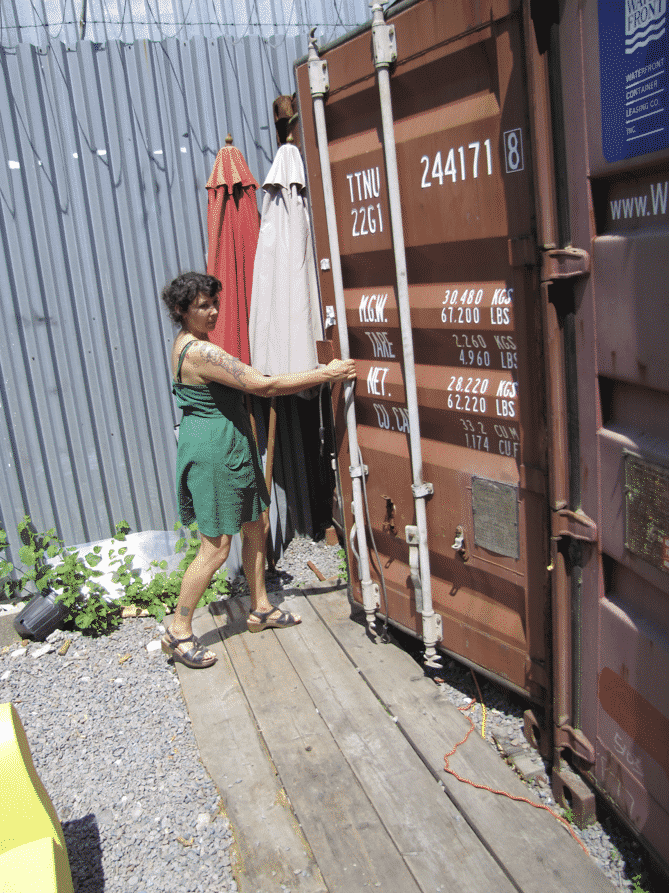 She took me over to these three giant metal storage freighter shipping containers.  She opened one up to show me.  They have each been converted into…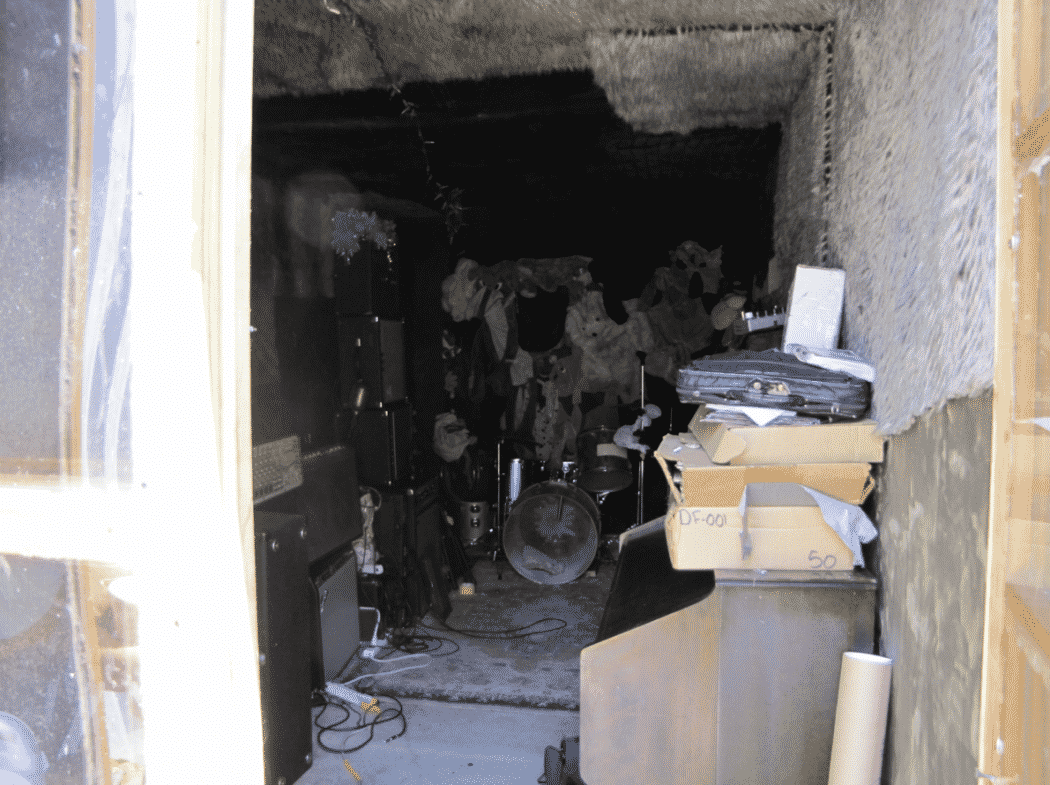 Soundproof practice rooms for bands.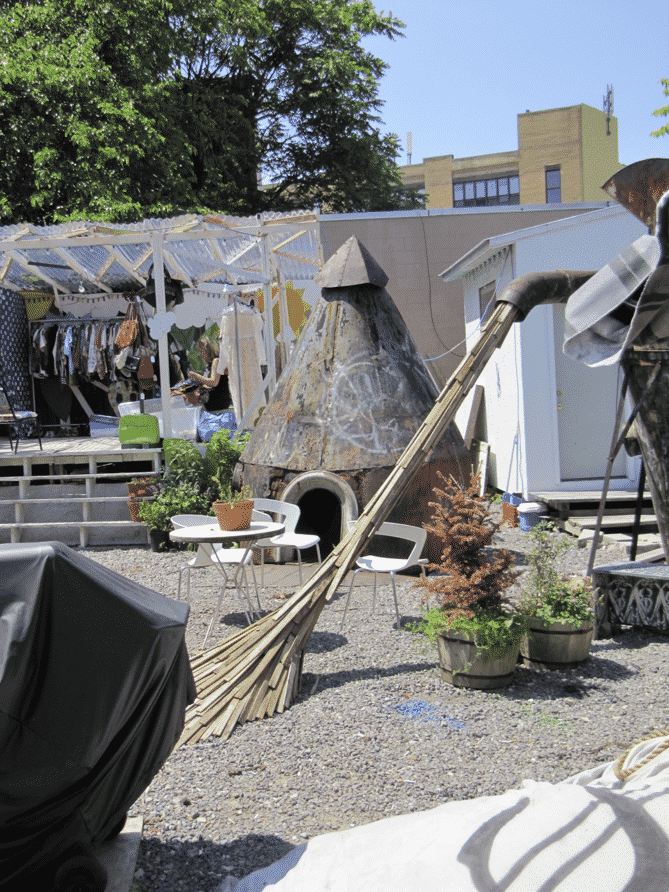 Everyone was in the middle of setting up, as they were having a music act that night, and a bbq.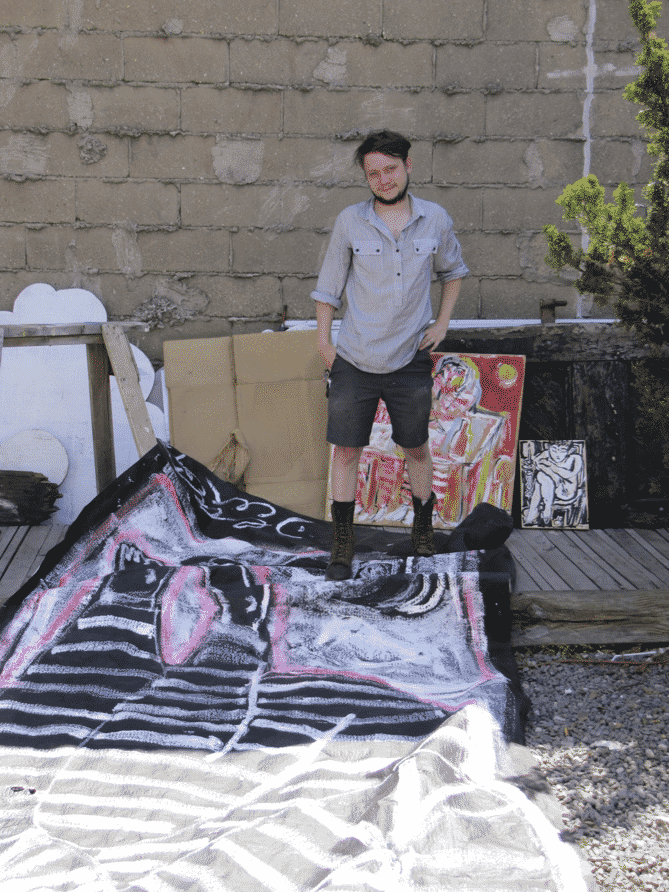 I met artist Dean Cercone unfurling a giant mural he had painted and rolled up.
He was getting ready to mount it to the cynder block wall behind him.  I climbed up onto a stack of planed wood to get these shots.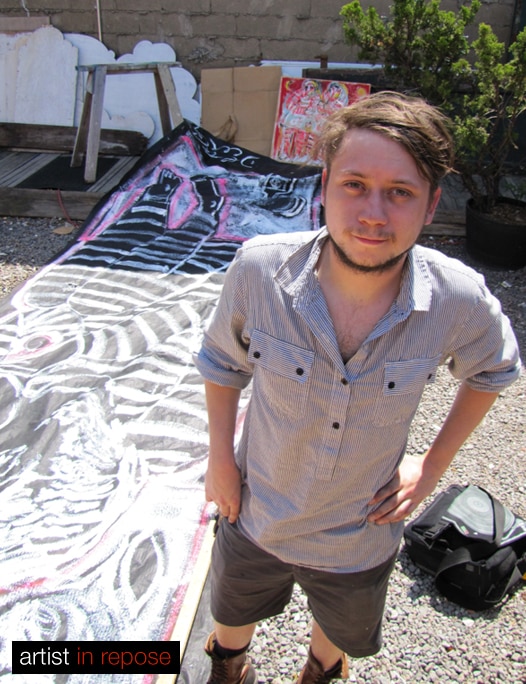 Dean in front of his pieces.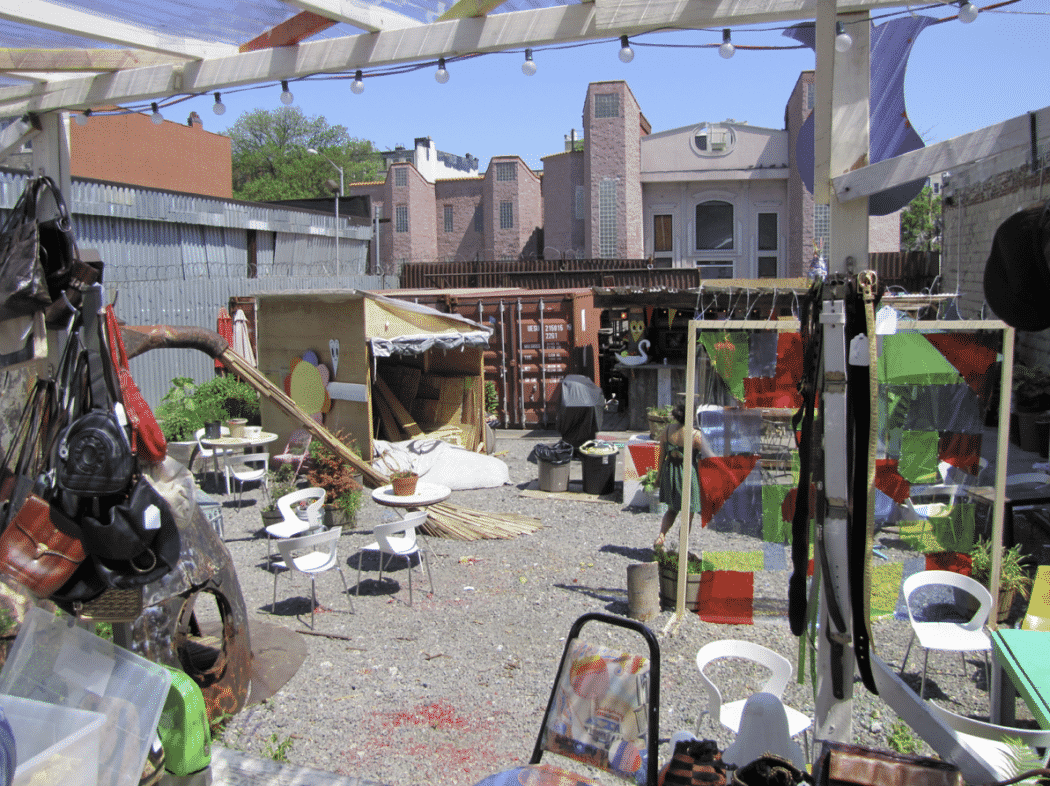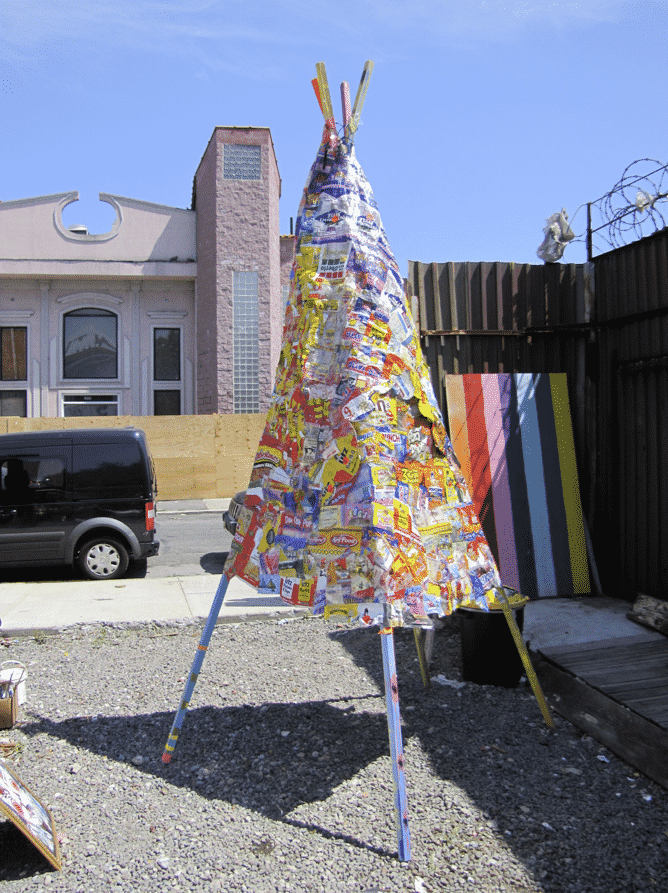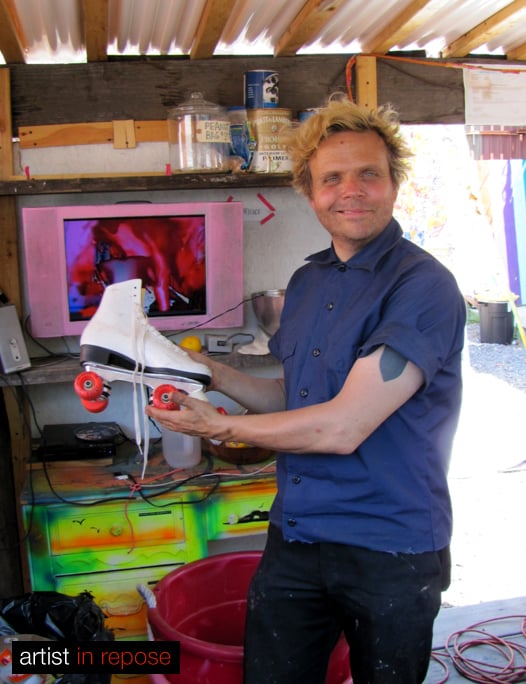 Erik Zajaceskowski is a multimedia artists who creates the video art which plays on multiple screens around the space.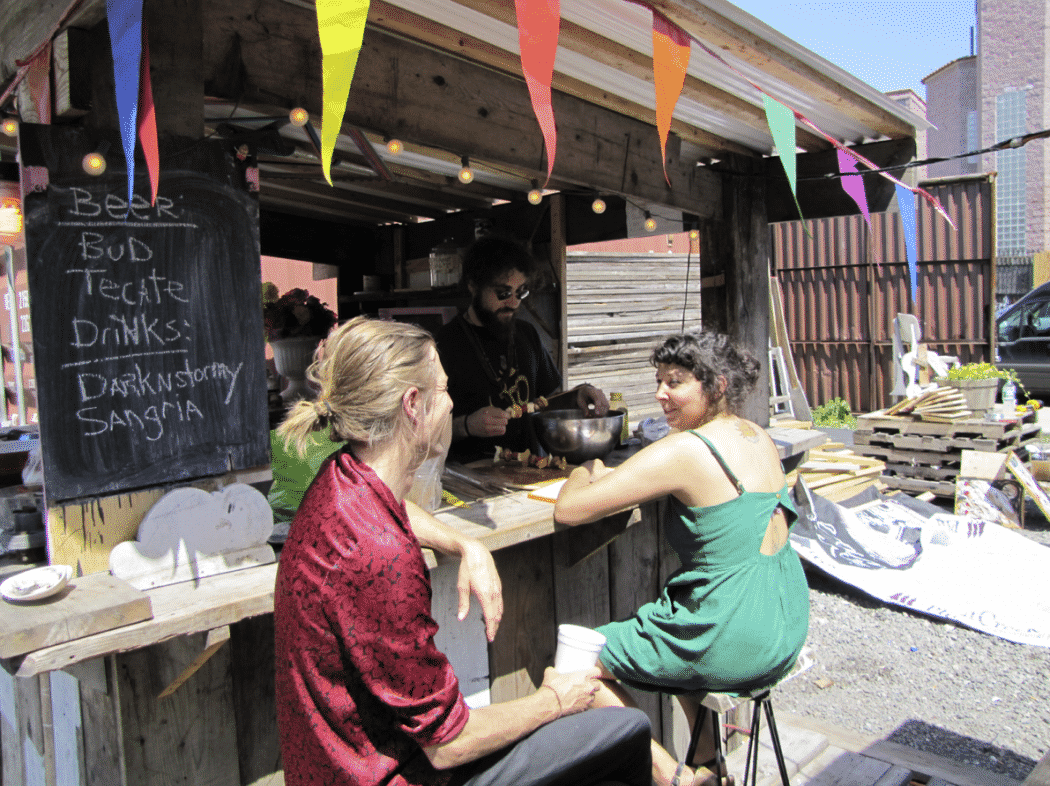 The outdoor tiki bar.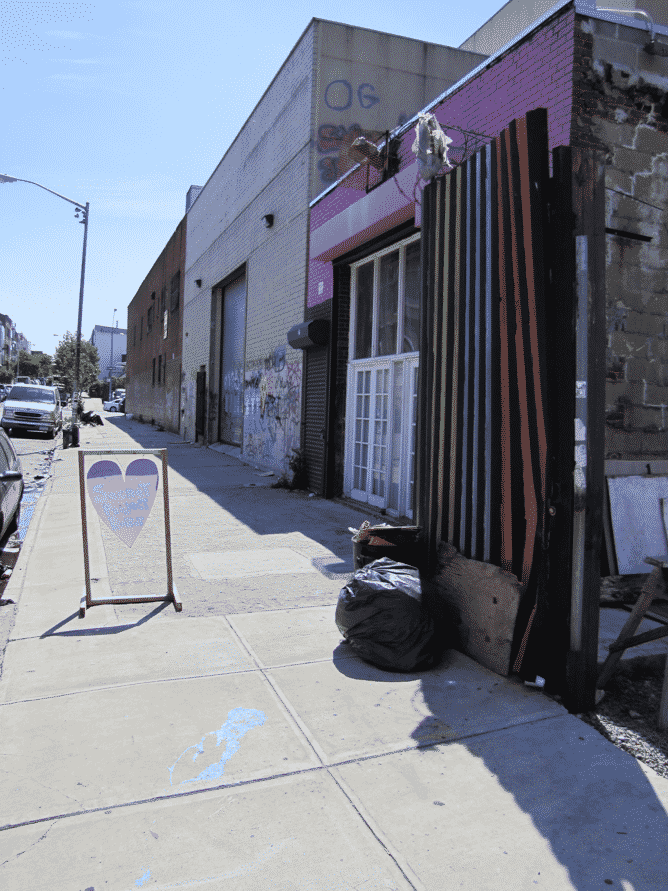 I ended up hanging out there for about 20 minutes, one of the longest stops I made on my day of art crawling.  Cool people, great vibes, and an awesome venue.  I will be back.  Be sure to like them on Facebook to see when they have upcoming shows and openings.
Written and Photographed by Cojo "Art Juggernaut"