New York, NY – Saturday, June 1, 2013
I just saw this one minute car commercial and don't know what to make of it…it seems flawed (above).  I saw it on The History Channel tonight, and found it online with only 98 views, so it must have just launched today.   It starts with a dopey 30-something-year-old white guy opening his eyes to his birthday surprise present from his wife.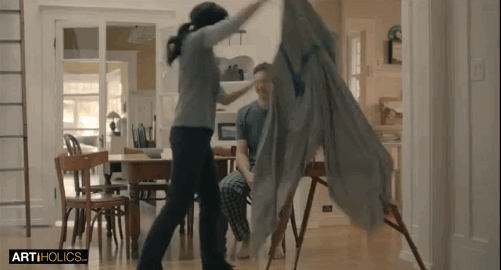 What other uses are there for easels?!
The dopey husband whom is obviously an "artist at heart" and must have previously revealed to her some secret desire to plein air paint is in such awe of how perfectly insightful she was to have given him this gift.  He reacts as anyone would.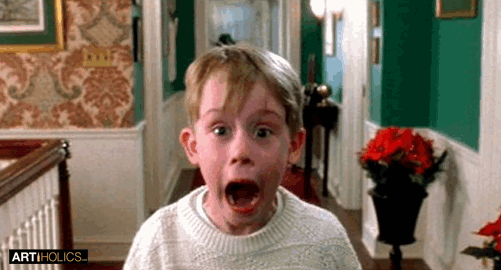 The classic "I accidentally clicked on 2 girls 1 cup while eating chocolate pudding" expression.
Thus begins a montage of the husband and wife team driving in their Subaru Outback to various out of the way locations so she can sit around in the car humoring him as he "follows his passion." Allowing him to set up his easel and paint in nature.  We can only assume she waits devotedly in the car with her smart phone to keep her company, building up "comment karma" on reddit while reconnecting with old high school ex boyfriends on facebook.
Good thing they have that $23,495 station wagon.  If they had any other car, he wouldn't be able to get to all of these exotic locations (which are all accessible by roads) or be able to lug around THAT GIANT "PAINTING EASEL"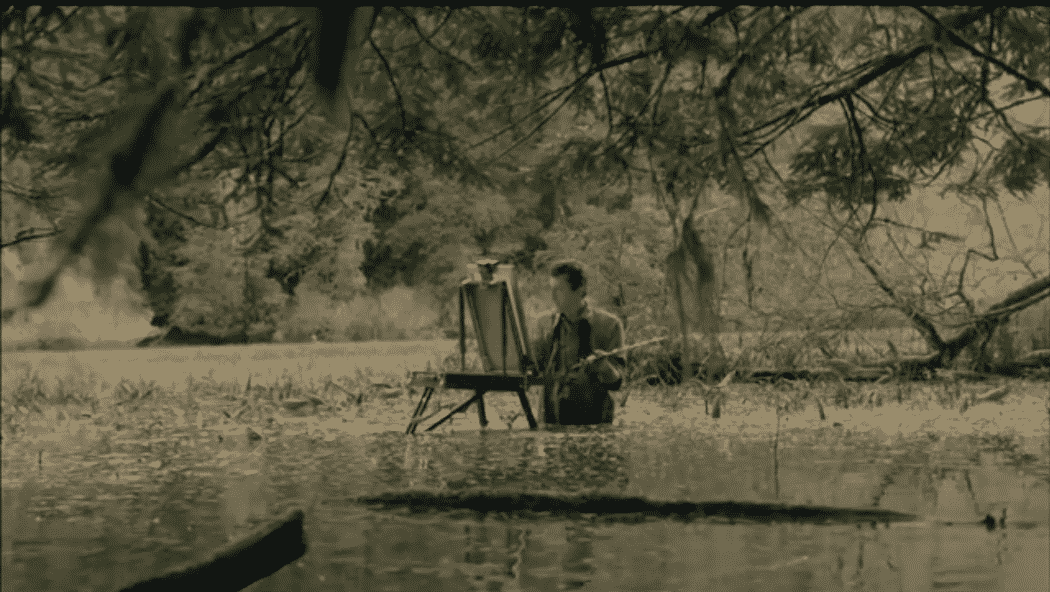 Painting at the swamp.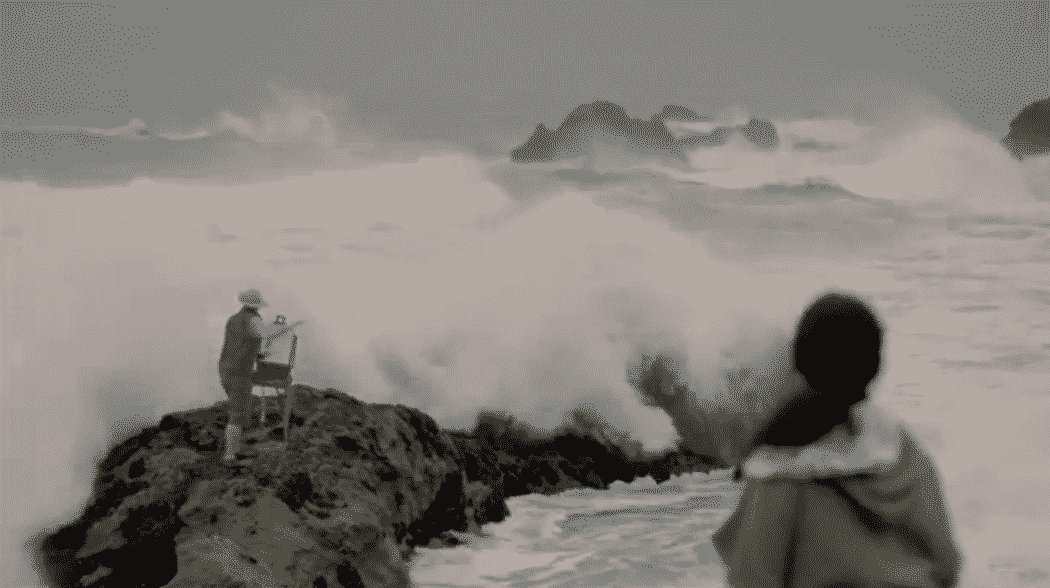 At the beach.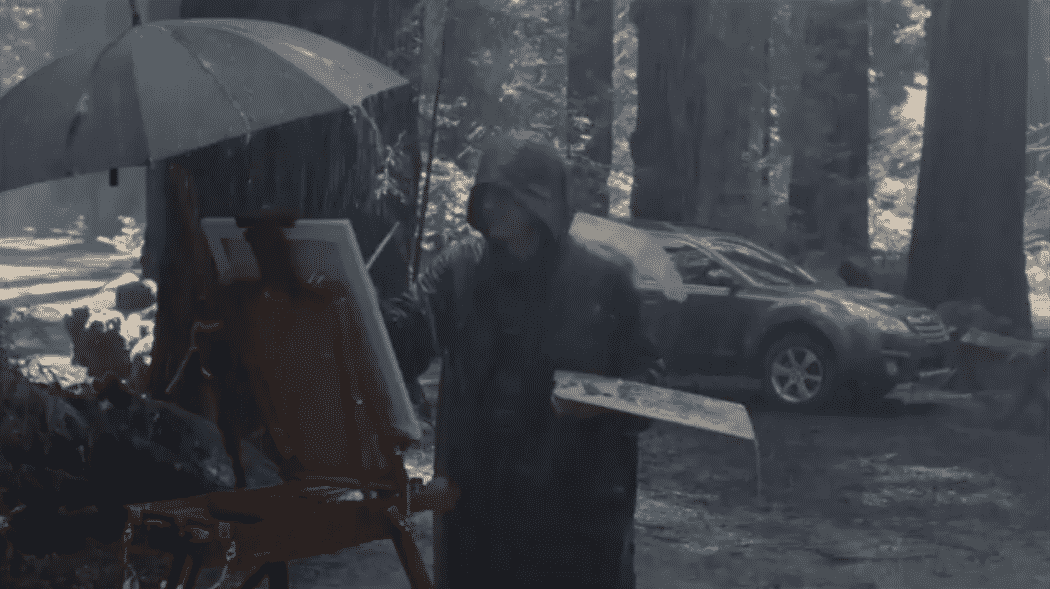 In the rain while in a forest.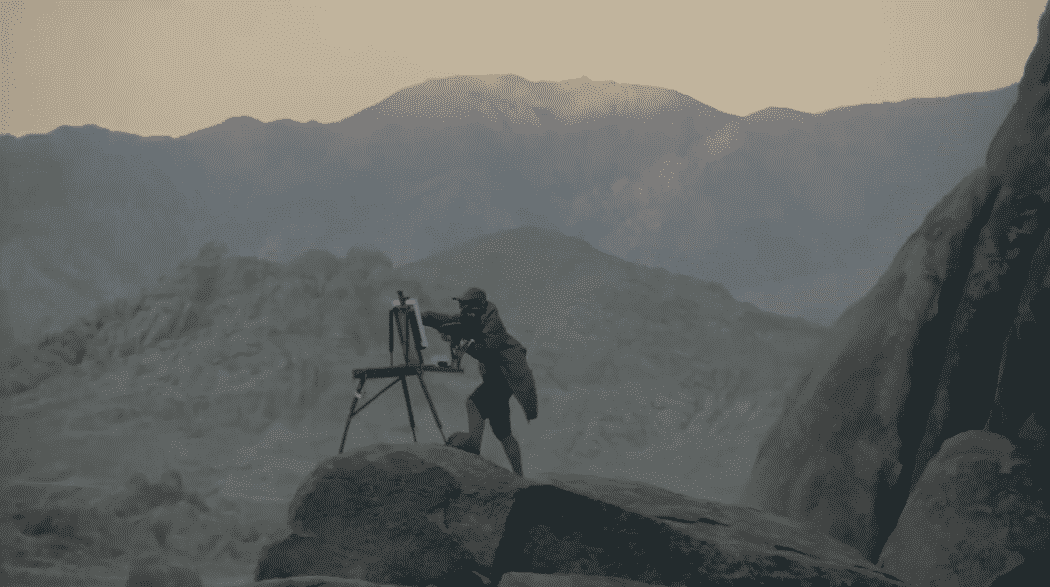 In the mountains, pretty sure he had to climb up there, the car ain't that good.
But what you don't see is the guy setting the easel up in these locations.  That's because it would blow the illusion.  The premise of the commercial is flawed, in that you would need the big car to lug around big things in order to follow your passions (or help your mate follow their passions while you sit in the passenger seat playing virtual solitaire).
There is a reason plein air painters have special easels for painting in the outdoors.  They are collapsible for easy portability.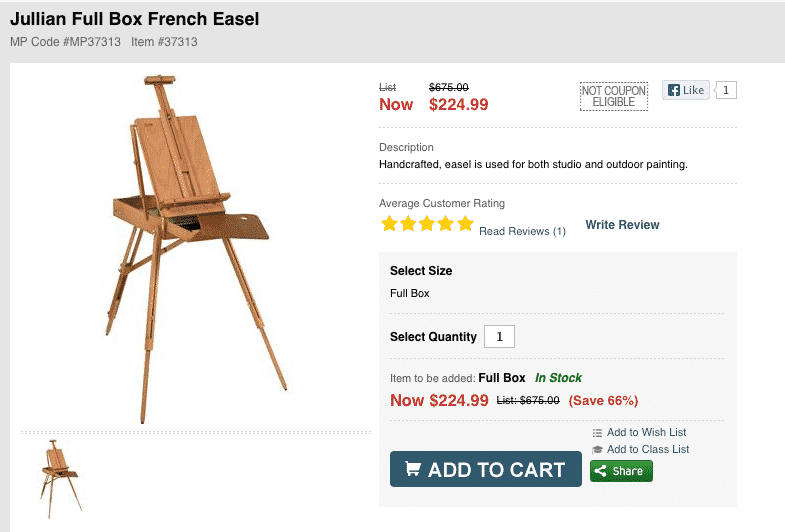 That's right my friend, they fold up into themselves making a solid wooden box.  The easel itself weighs just over 10 lbs, collapses down to box which you can carry over your shoulder in a bag (which it comes with), or by the handle which is built in.  It stores all your paints and palate safely, brilliant invention really.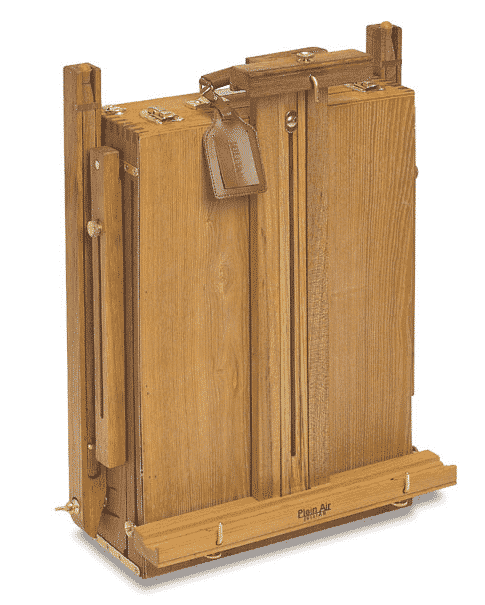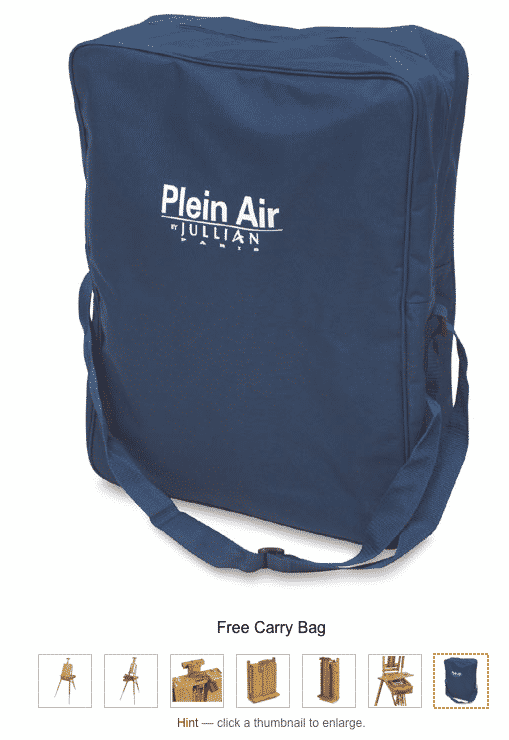 It holds canvasses no larger than 34-1/2 inches max. So basically, instead of dragging his wife out to the hinterlands in that tank, he could have gotten a smart car, a mini cooper, a VW bug, or just rented a zip car.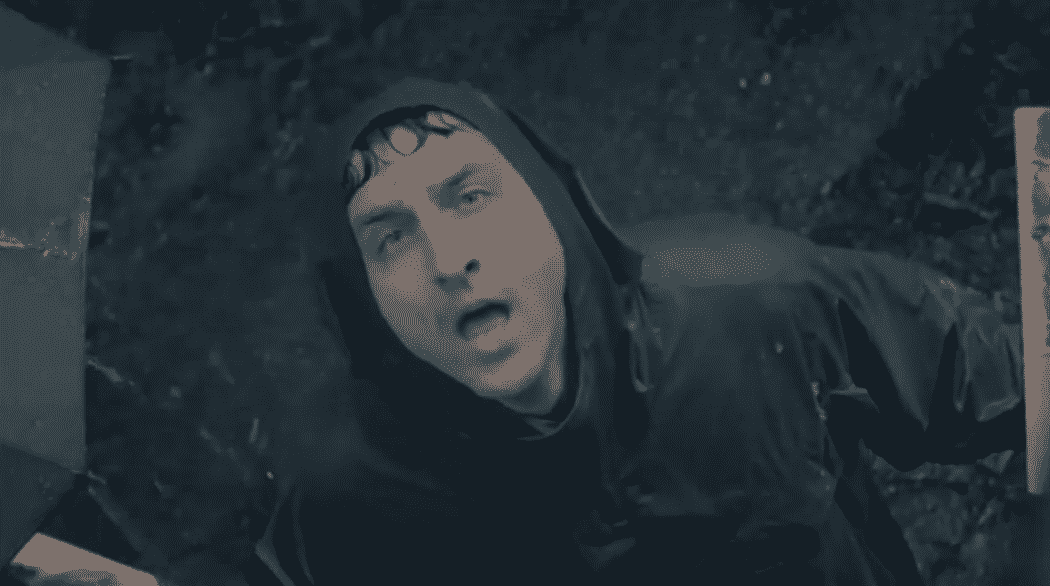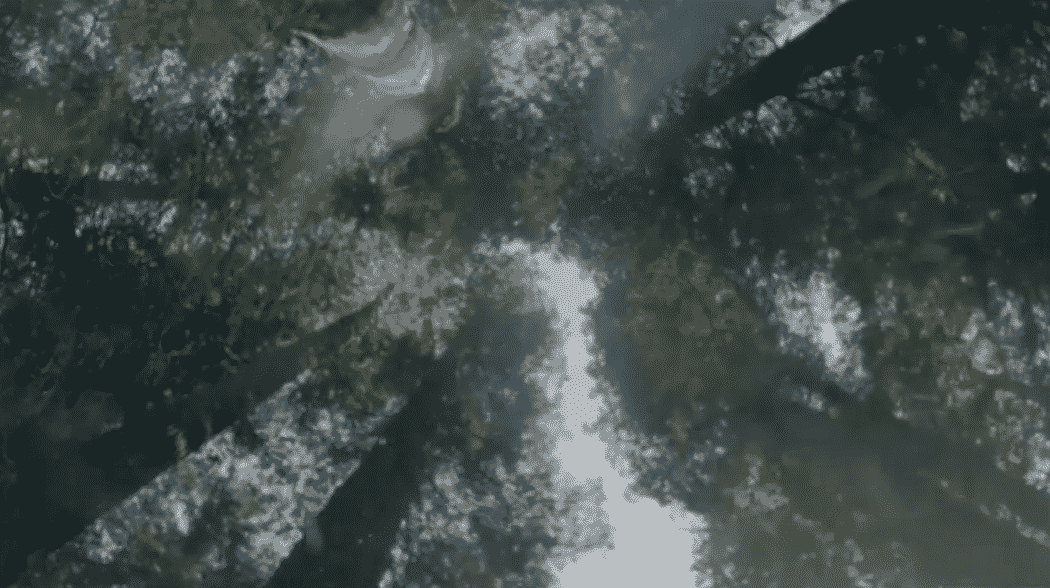 While in the rain, in the woods, the sun breaks through the trees.  This moment strikes him with inspiration, and he paints his first abstract painting, smash cut to husband and wife having coffee at home in front of a wall of his mostly figurative work.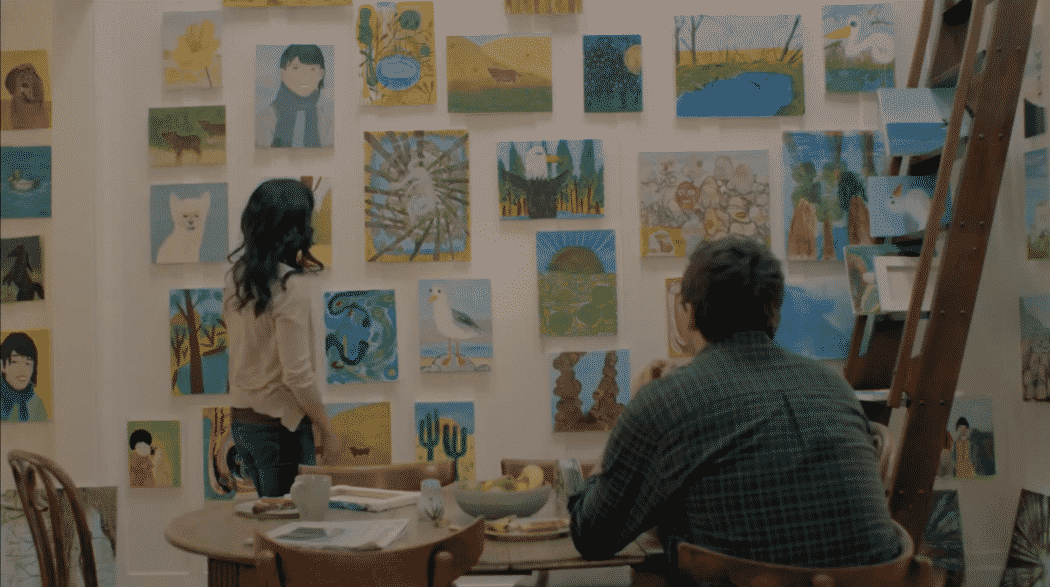 The punchline to the commercial comes with the BIG REVEALl…He doesn't know how to paint "realistically" after all.  You assumed he needed to be in these extreme conditions to be able to pull the raw realism out the environment.  Something that is hard to do when painting from pictures alone.
His Art Sucks, but it's only a BIG REVEAL to US.  It's no surprise to the wife.  He hasn't been hording all of his work in a locked box, not letting her get a glimpse until he would unveil a fully hung exhibit.
No SHE actually HUNG ALL OF HIS WORK UP.   How do I know? Because she hung his most inspired piece UPSIDE DOWN!
She doesn't care about his work, or if it's good or if it's shit.  She will pat him on the back and hang them on the wall of their dining room salon style as though it's a giant refrigerator door.  Like a mom displaying her child's elementary school crayola doodles.
His wife knows his art isn't great, knew it from the first painting.  This bitch has been humoring him (while secretly resenting the decision she made in choosing that "painting easel" as a gift), yet still accompanies him on these "painting adventures."
She does it because…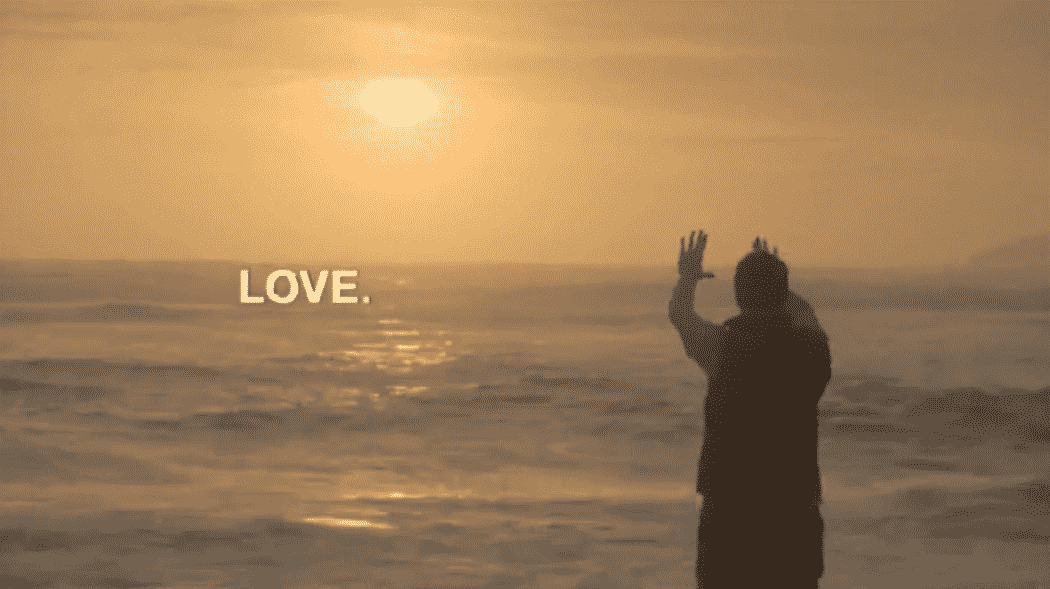 "It takes him places he's always wanted to go.  That's why we bought a Subaru." – Wife
She "LOVES"  him – the key word , (as if we couldn't tell by her condescending voice the entire time).
Written by Cojo "Art Juggernaut"