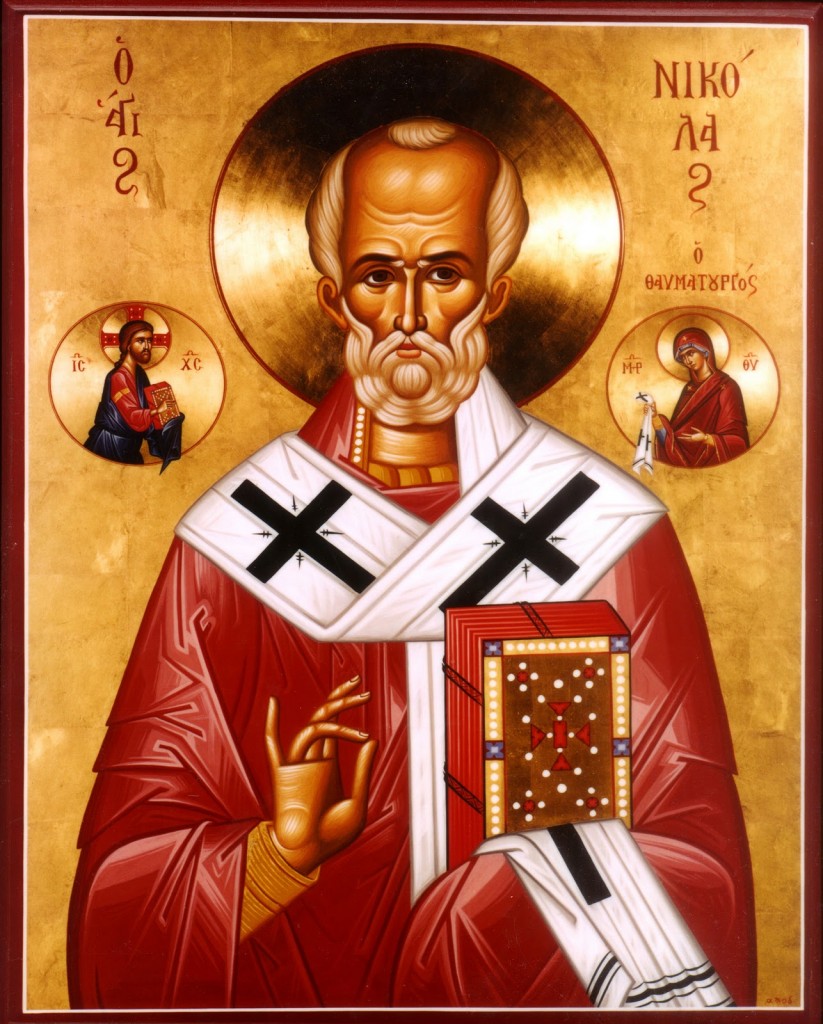 New York City – Thursday, December 24, 2013
Santa Claus or "Saint Nick" has had many different representations as a visual image. The following list is a collection of 7 different depictions of Santa Claus at different times throughout the tradition of Christmas.
1. "Saint Nicholas" is depicted above; a Greek archbishop of Myra (which today, is Turkey) who lived around the 4th century AD, who was known to be charitable, especially loved by the youth. This is a Roman Catholic depiction of Saint Nicholas done in oil painting.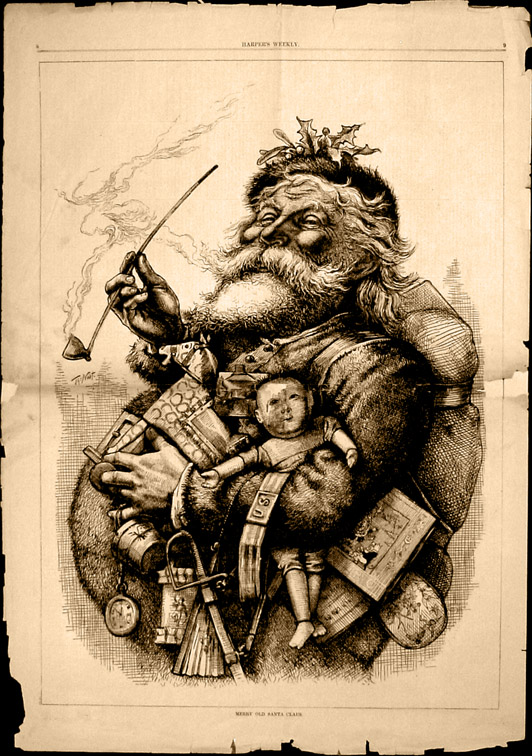 2. Illustrator, Thomas Nast's depiction of "Merry Old Santa Claus," from Harper's Weekly, January 1, 1881.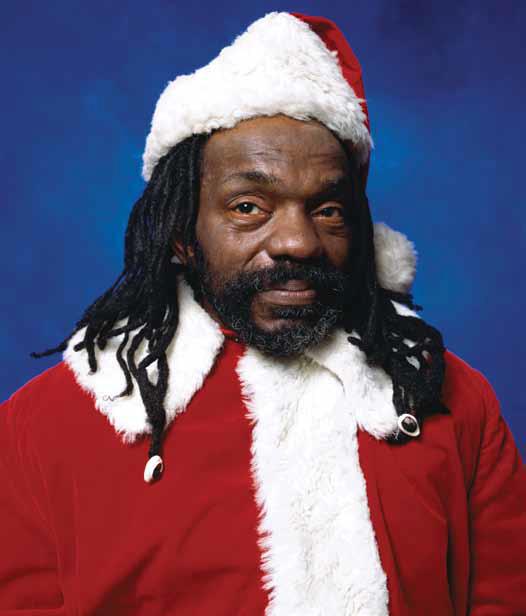 3. Andres Serrano, the artist who became infamous for popularizing an image of Jesus Christ submerged in a glowing container of yellow urine. Andres Serrano in a lecture he gave at City College (CCNY), described this photograph, suggesting the irony behind the image of a black man who is homeless, wearing a Santa Claus suit. This man was very poor, and he had virtually nothing to give, yet he ironically is dressed as an iconic giver.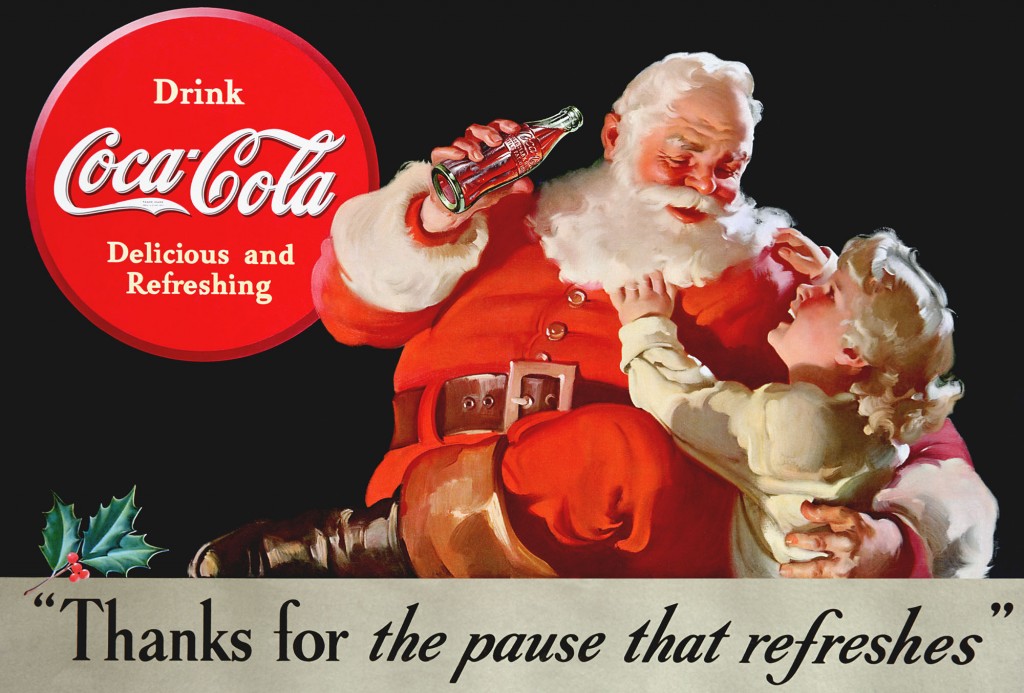 4. Oh the childhood nostalgia of the Coca Cola Santa Claus. The way Coca Cola represents him gives me that Christmas feeling so quickly. What about this Santa Claus is so iconic? Look closely at the image- it seems to be done in oil painting, and especially on the boot, it has that Van Gogh "painter's touch." On the belt you can see where the artist's brush was dragged down to create that white highlight. The red cheeks are reminiscent of Norman Rockwell. It's the painting aspect that we cherish so much. On a side note, thanks to images like this, Coca Cola has created a bridge between rotting tooth decay and obesity to good old Saint Nicholas, the Christian archbishop that warmly gives. Santa Claus has become the giver of 65 grams of sugar per 20 ounce bottle. What's that in your bag Santa Claus? Diabetes? Where's the iPad that I asked for?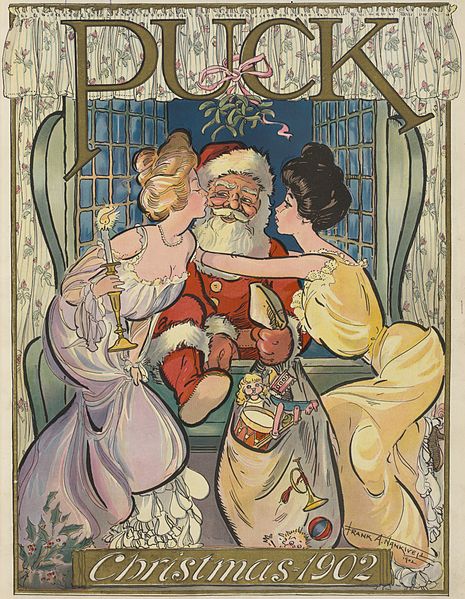 5. Santa Claus as illustrated by Frank A. Nankivell in Puck, v. 52, no. 1344 (December 3 1902). This Santa Claus is quite the lady's man is Nankivell's illustration, which seems to be done in water color and ink.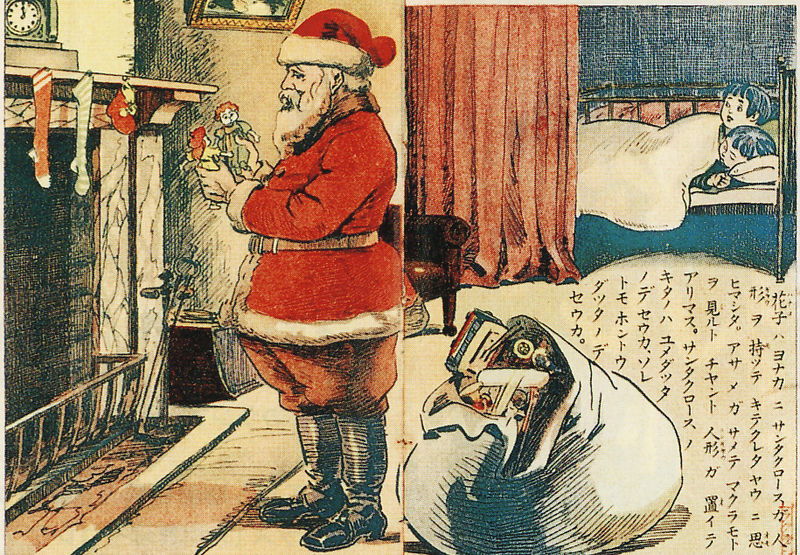 6. Santa seems to have a deep contemplative pause as he has a moment with two dolls in this Japanese illustration by an unknown artist. Notice the boots- the defined lines show the differentiating shadow- the darker areas have more condensed areas of lines, while the lighter shades have lines spaced farther apart. The shadow that Santa casts is done in a wash of water and red ink. This illustration is done on a slightly yellow tinted paper, with red and blue washes, conveying a primary color scheme. It is definitively Japanese with the inscriptions to the lower right hand corner.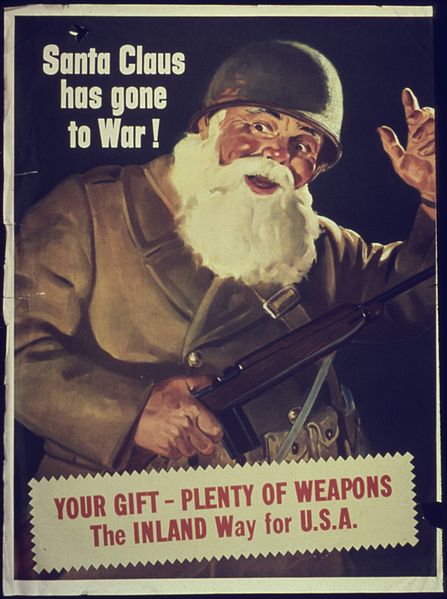 7. Good jolly Santa Claus is off to war in this poster from the Office for Emergency Management, from the War Production Board, circa. 1942. This postcard was printed around a year after the attack on Pearl Harbor. Santa is a valuable image, used to promote Coca Cola, and our country's propaganda to defend itself.
Written by Andrew Kaminski