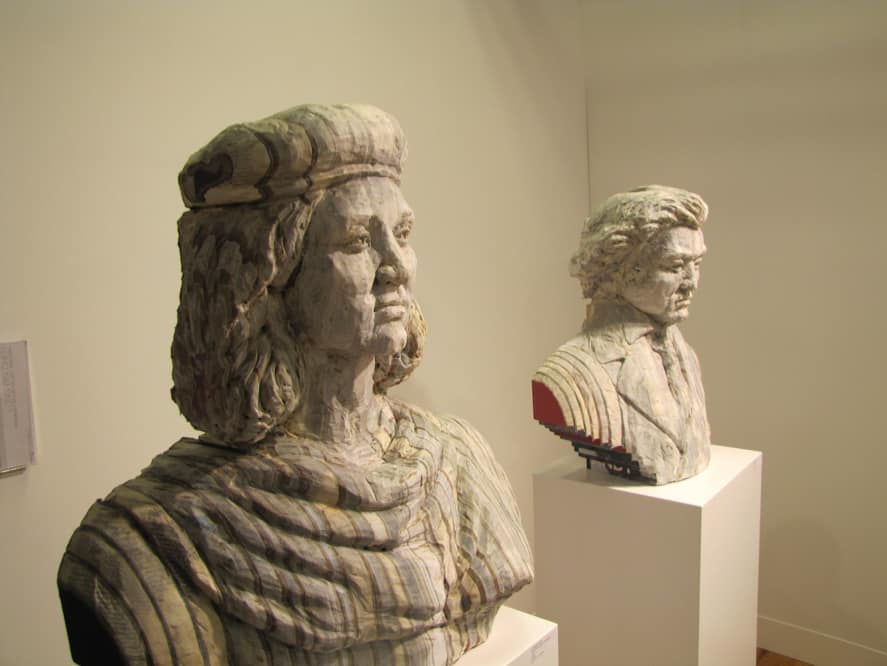 New York, NY – Volta Art Fair, March 2013
In another creative version of artistic upcycling, artist Long-Bin Chen represented by Frederieke Taylor Gallery at Armory Show offshoot fair Volta NY had on display a group of impressive larger than life human busts carved from old books and periodicals.  In this show he presented some Renaissance era art masters in carved paper form, including DaVinci &  Michelangelo (tough luck for the other ninja turtles).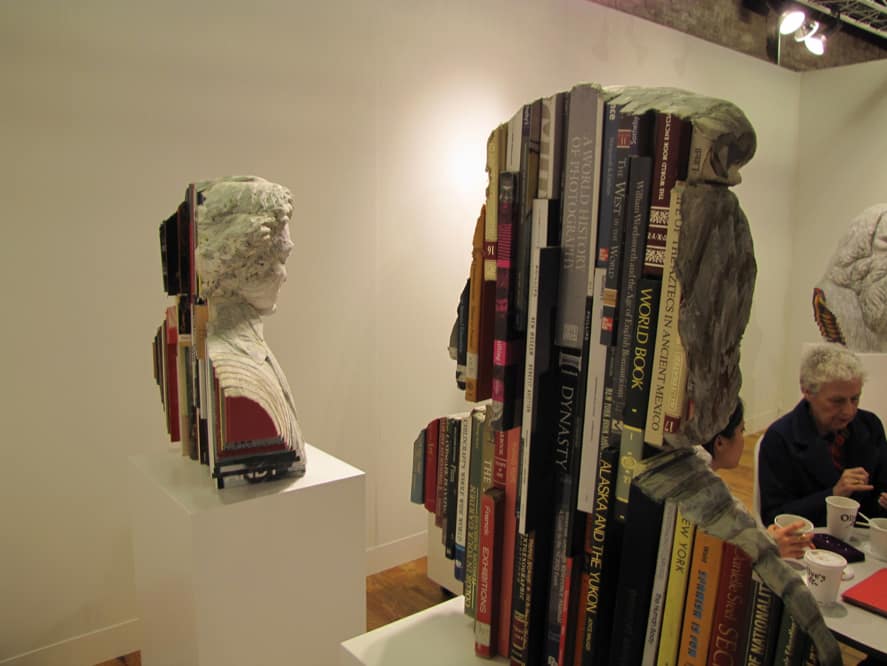 I was wondering if there was any correlation between the person sculpted and the materials used to sculpt them.  The artist wasn't there but I talked to the women minding the booth.  One told me that the one I was looking at was made with travel magazines.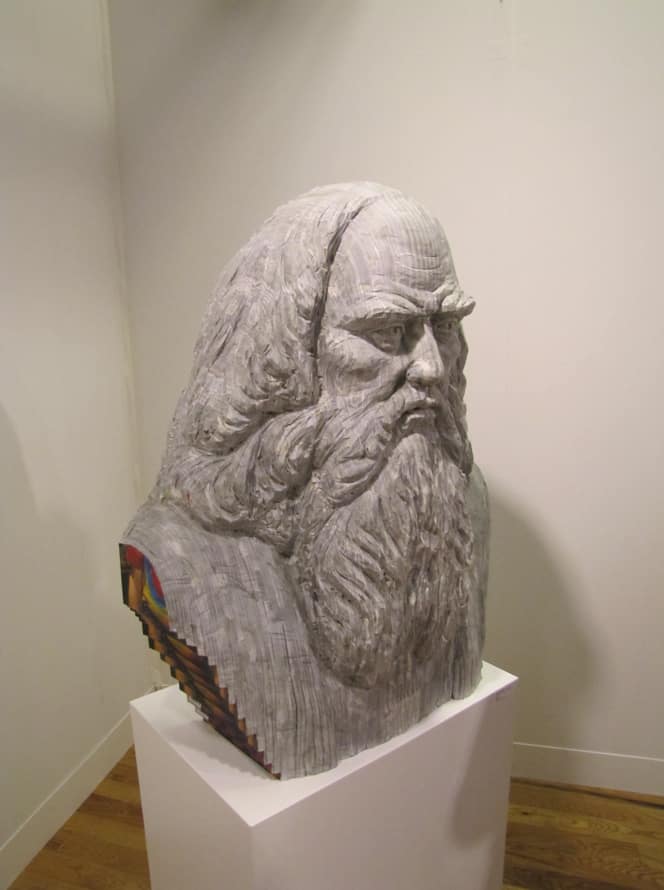 This was disappointing.  Maybe if it was a sculpture of Lewis & Clark, Marco Polo, or Magellian that would make sense, but a renaissance painter could have been made out of something more relevant, or at least something contrary to the person being sculpted.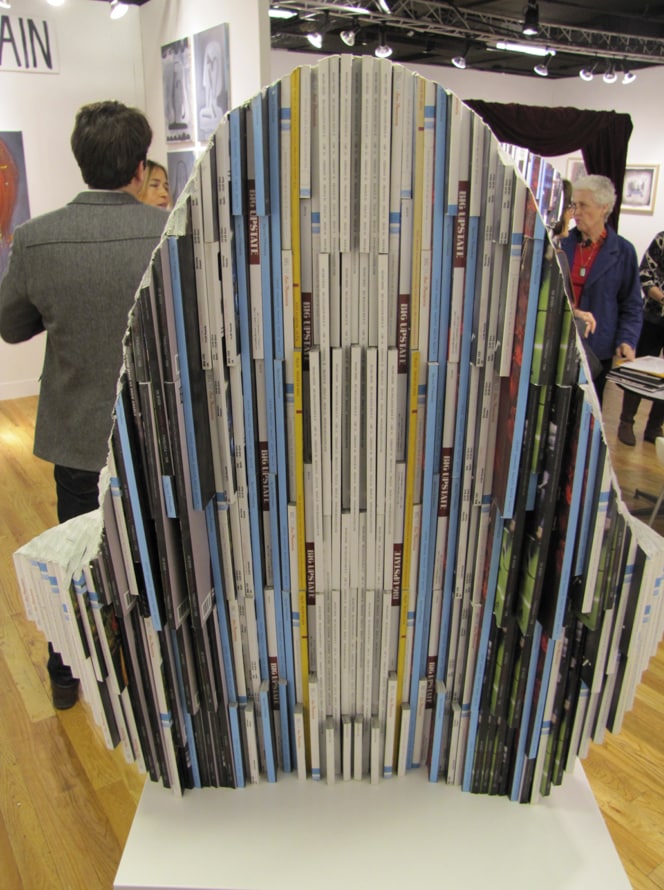 Darwin out of bibles for example.  I have a problem with always trying to improve the concept on conceptual art.  Beyond drawing &  painting, in me beats a heart of a conceptualist.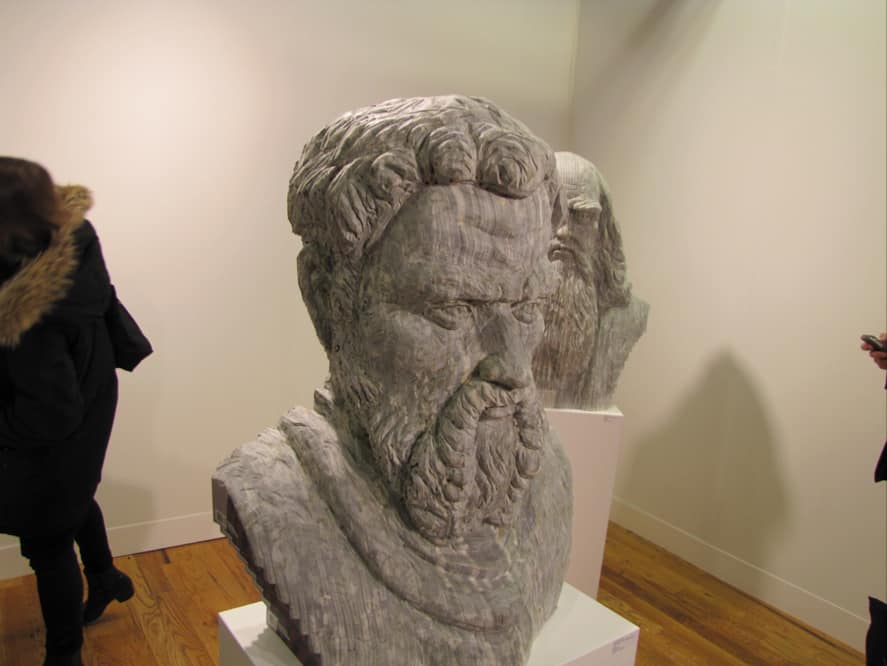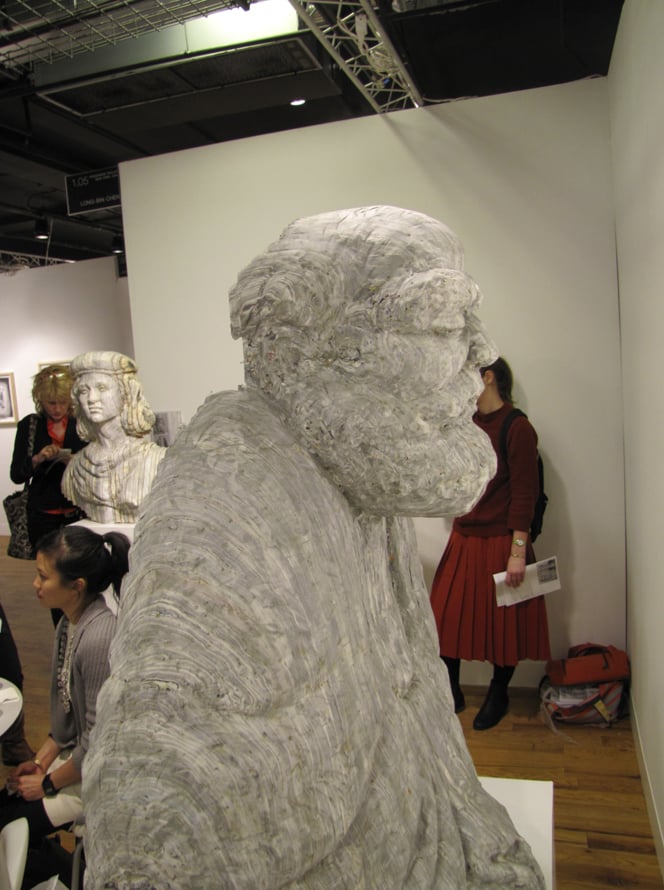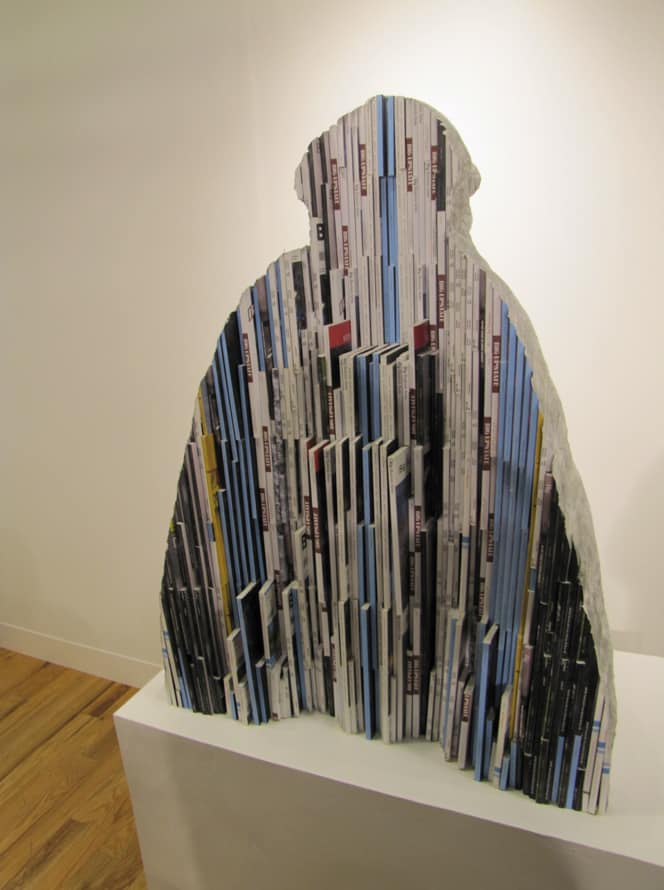 These are pretty cool sculptures though I must say, most busts don't look this interesting from behind.
Written & Photographed by Cojo "Art Juggernaut"