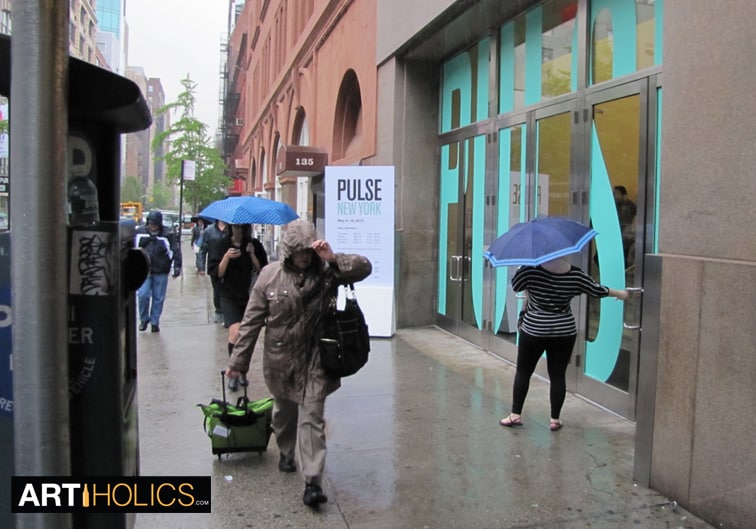 New York City, NY – Tuesday, May 14, 2013
As an artist and part-time art writing "MEMBER OF THE PRESS," when an event is designed specifically for us, I can't not go.  The free forenoon food and booze don't hurt either.  It was a bit rainy when I left that morning for the Pulse VIP and Collector & Press Preview brunch, and as usually I wasn't prepared for the weather, but a little water rarely fucks with my disposition when morning mimosas are part of the game plan.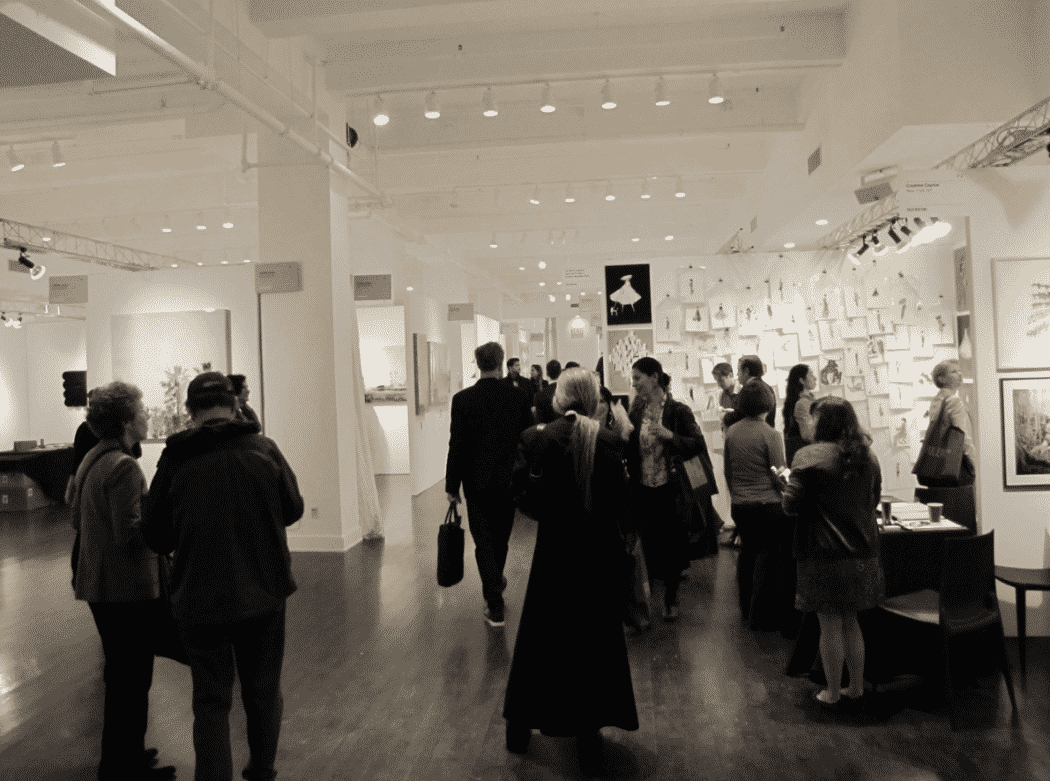 Pulse is the first of the May fairs, which used to be part of the March Armory week, but now has joined aligned with Frieze, to make a second week of NYC art fairs in a month where formerly there wasn't much going on. Upstairs is the more experimental section with solo shows called IMPUSE (much like Volta).  The press agent handed me my packet and flash drive and recommended I start upstairs. It's also where the brunch is served, so I made my way to the stairs.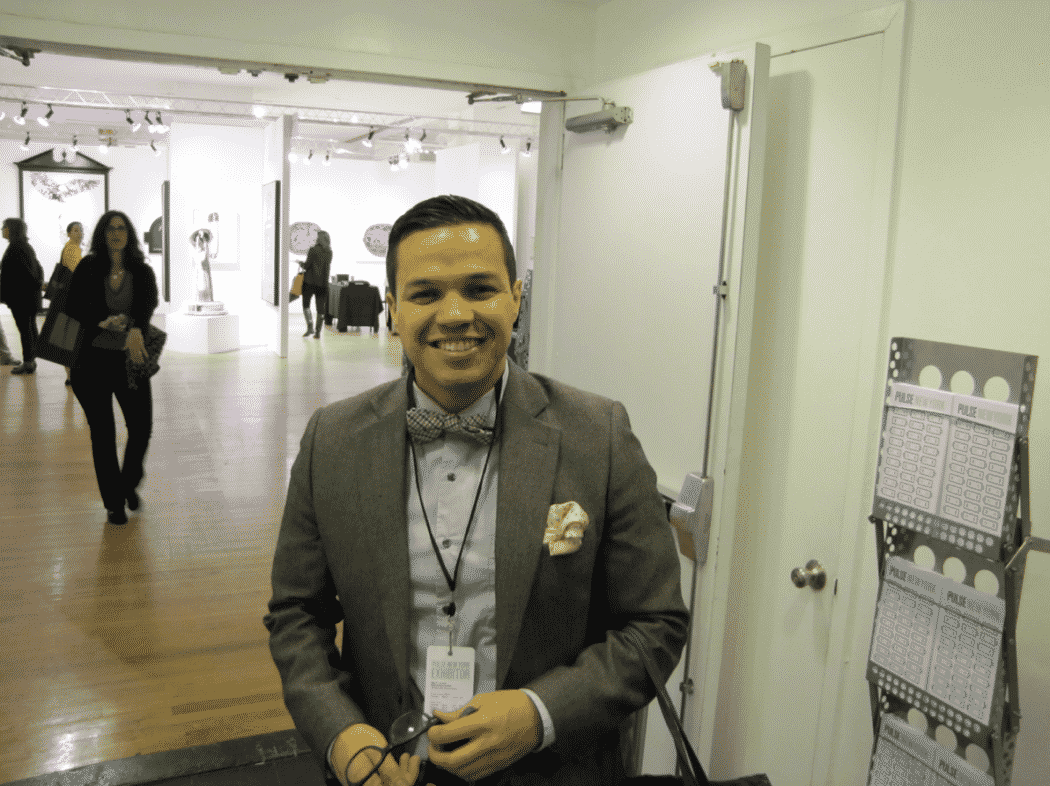 Booze was on the first floor in the lobby so  I grabbed a drink and started towards the stairs,when I heard my name.  Cris Valbuena from ArtSnapper was coming down the stairs as I was starting to head up.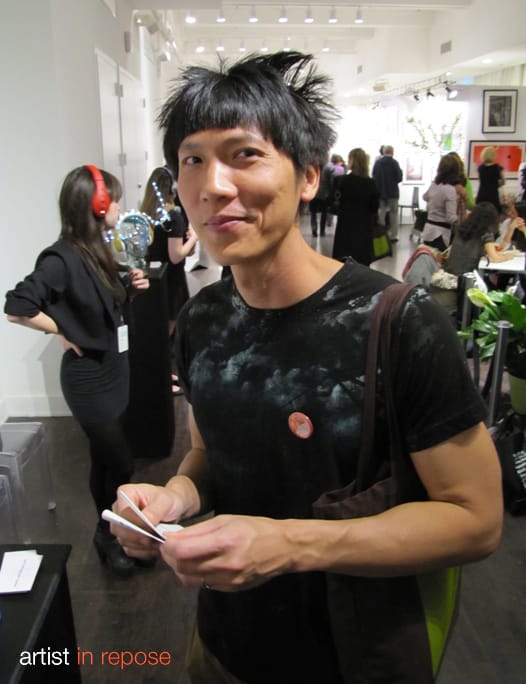 I got my food and finally found an open seat, and then I noticed artist and curator Trong Nguyen waiting in line.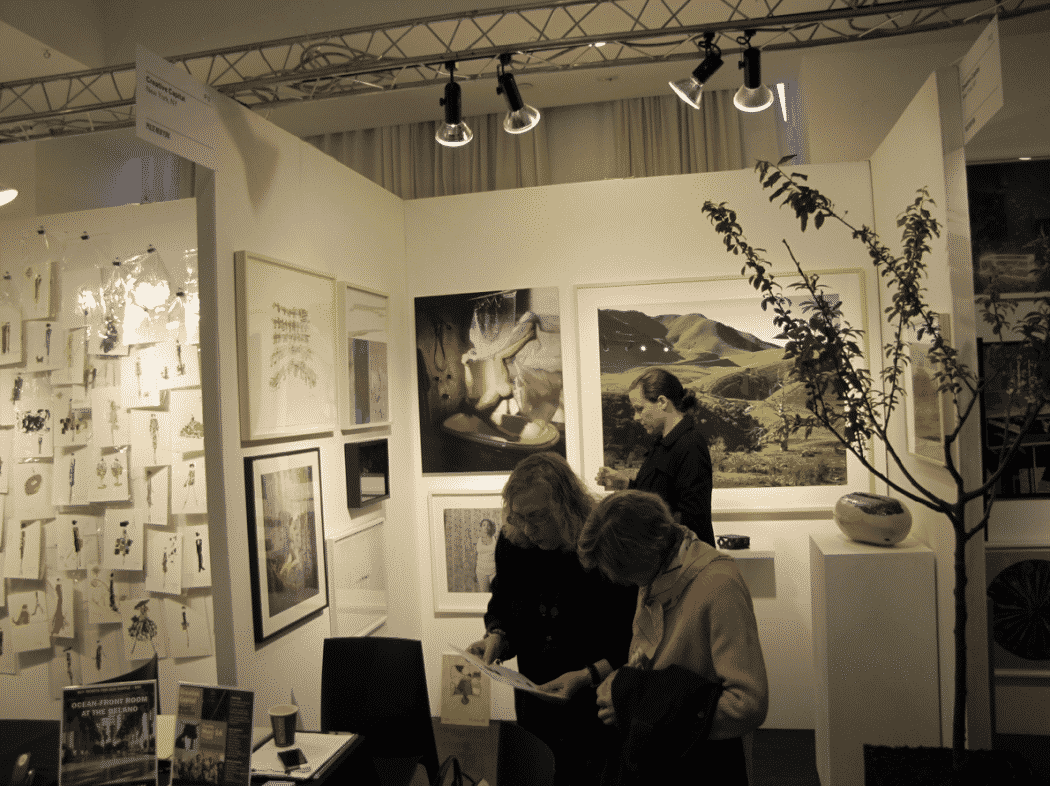 The booth of Creative-Capital.org located conveniently near the food.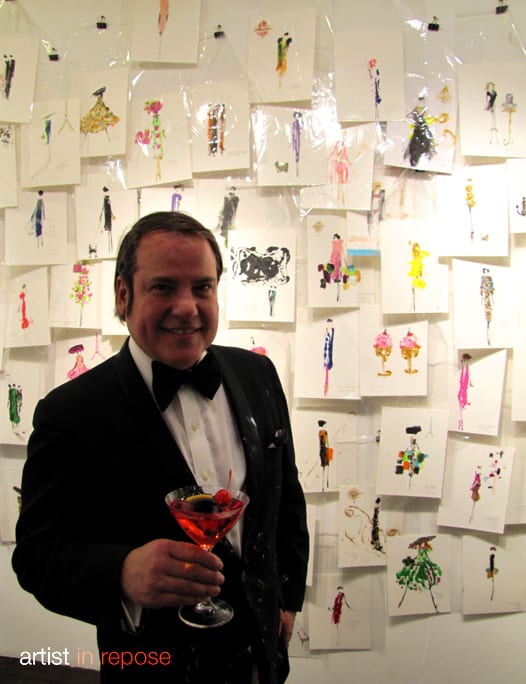 Creative Capital Special Project Artist: Franco Mondini-Ruiz.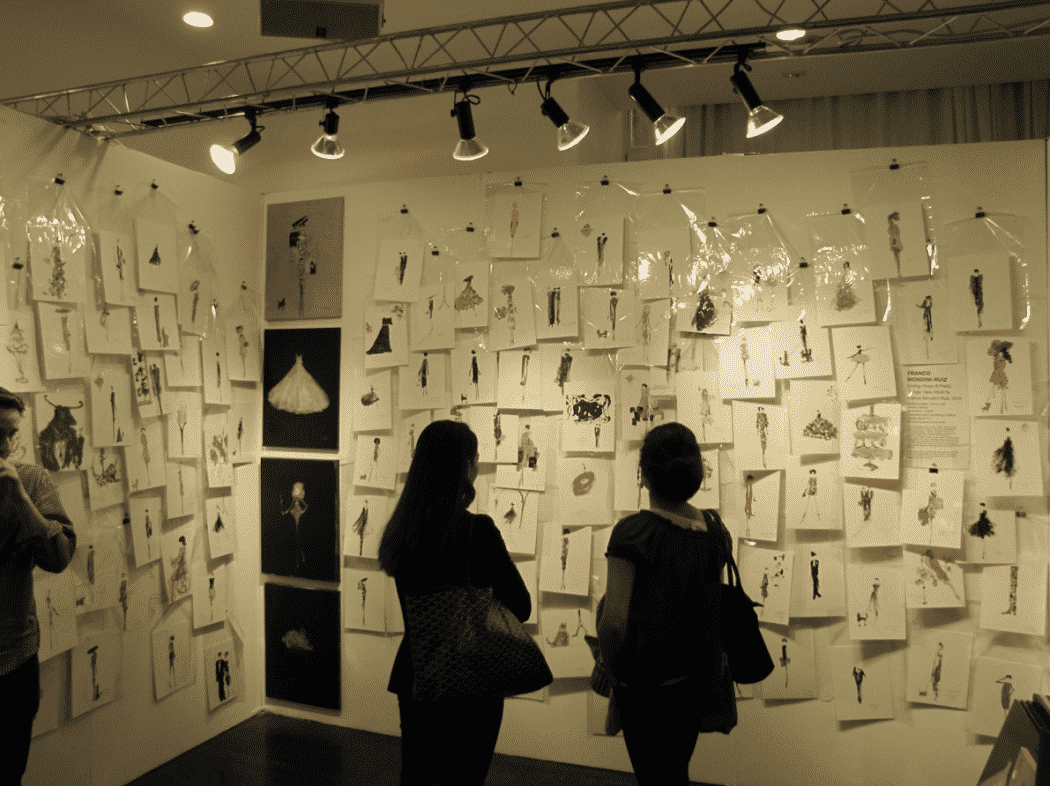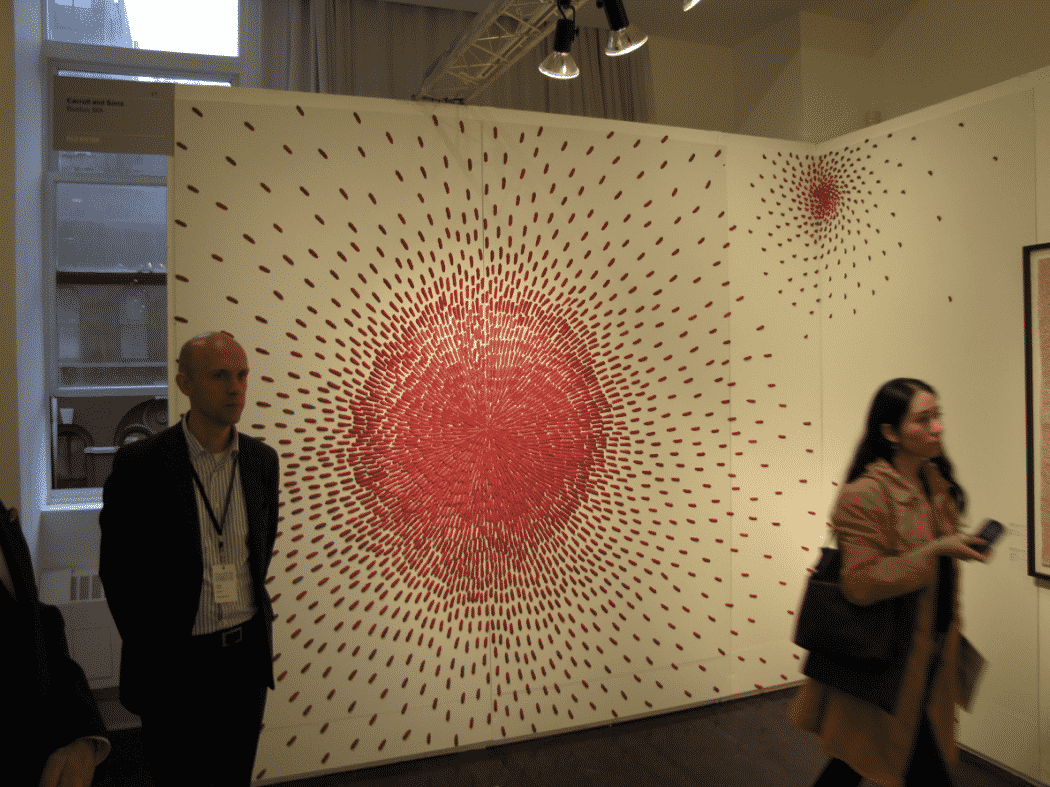 Artist Ambreen Butt presented by Carroll and Sons really hit three of this year's Art fair art trends on the head. The first being the dollar bill. The second and third being this giant radial burst composed of tiny pink fingers. Making it not only a radial burst but a big picture assemblage as well.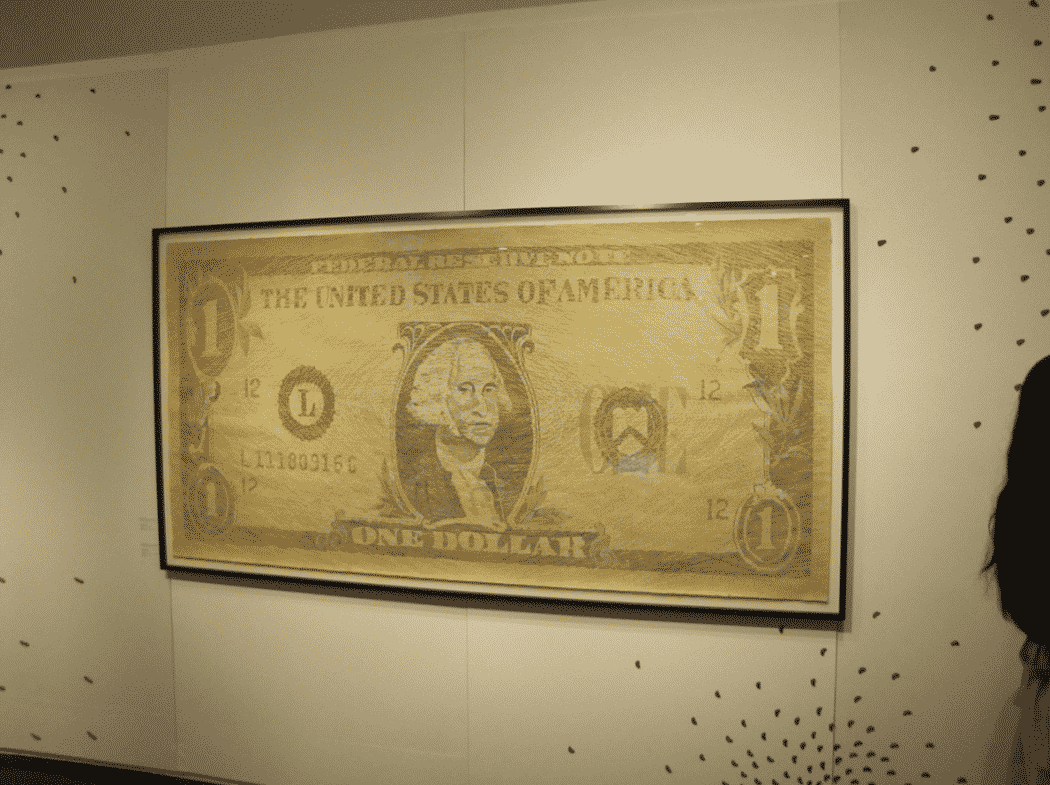 Flanked by the large dollar bill.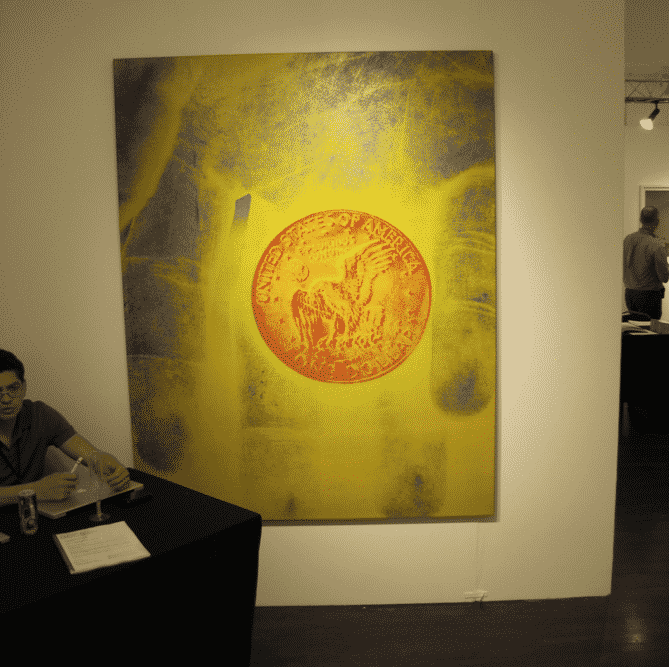 Another depiction of money, this time it is a coin by Arturo Vega. Not so in your face in America as the dollar bill but along the same lines.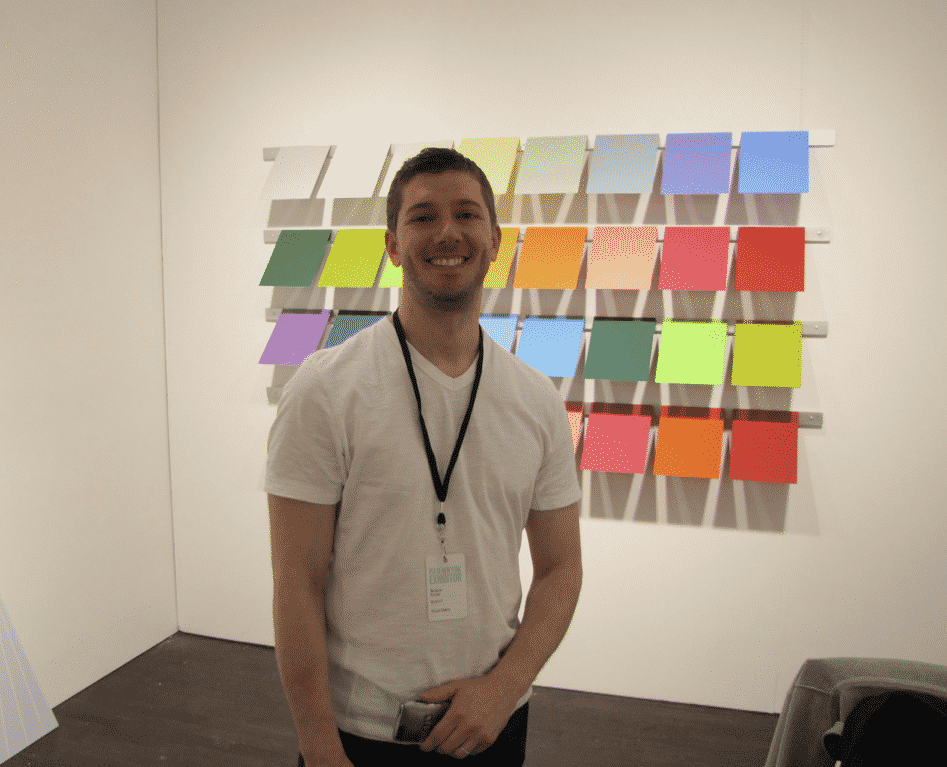 I said hi to Benjamin Krause from Krause Gallery whom I met at Scope. Unlike at Scope they were presenting a minimalist solo show by artist David E. Peterson. One thing I love about solo booth is that you actually get a chance to meet the artists and talk to them directly about their work (or anything really).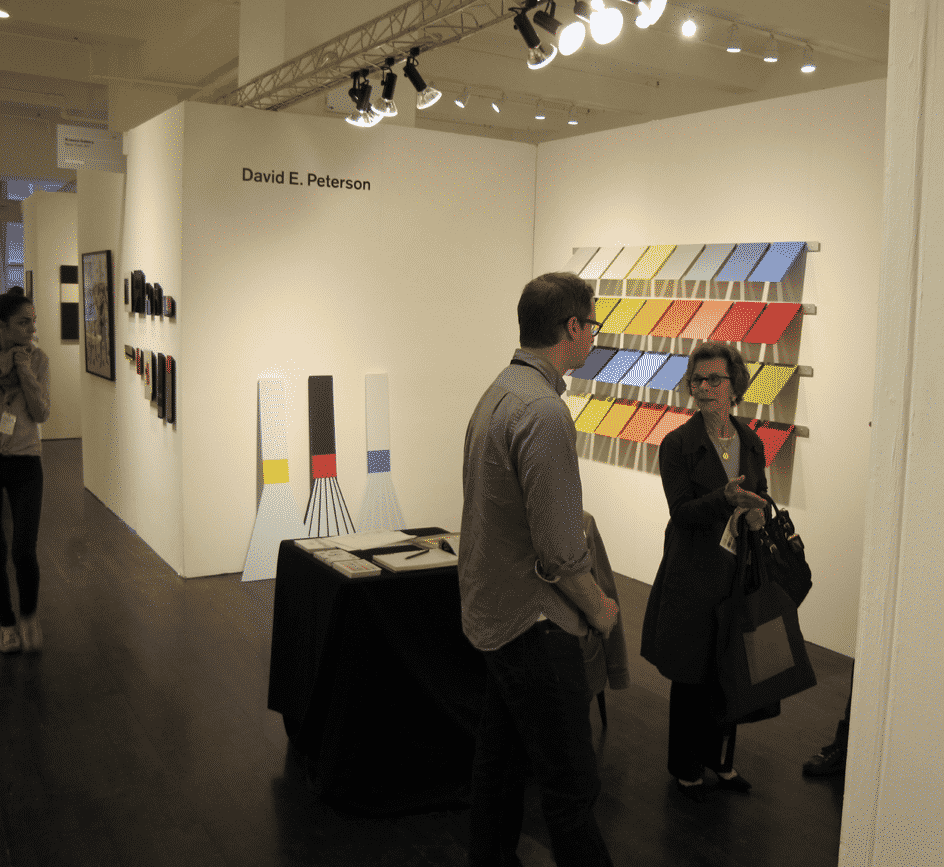 Some other things I dig about solo booths at art fairs are that the art doesn't have to compete with other work by other artists in the same gallery. it feels more like a true representation of an artist's work and feels like a fair and more like a real gallery opening.  Art fairs can tend to feel like an every man for himself salon style smorgasbord.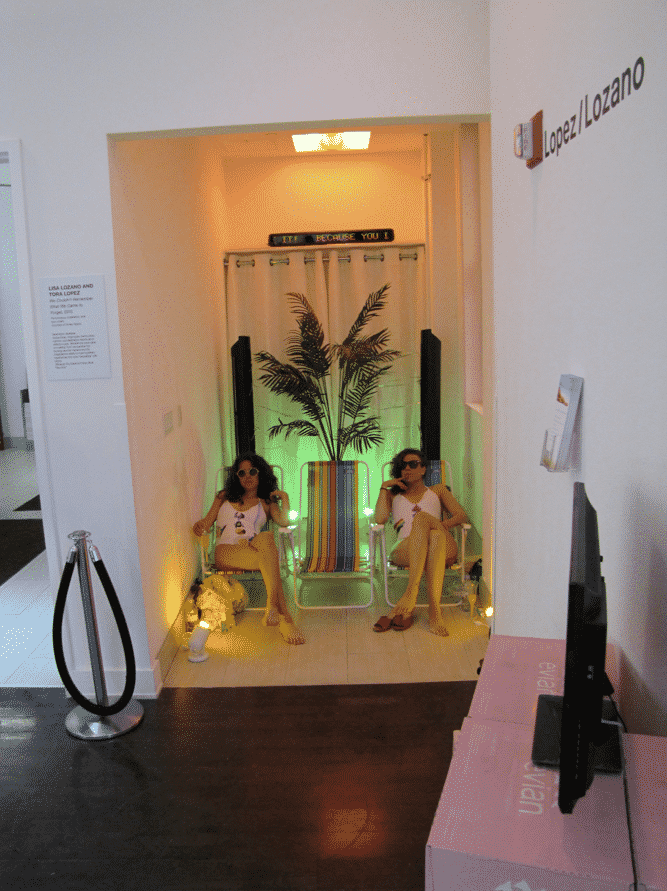 You can even get yourself a tan.  Artists Lisa Lozano and Tora Lopez.
Denny Gallery curator Elizabeth Denny.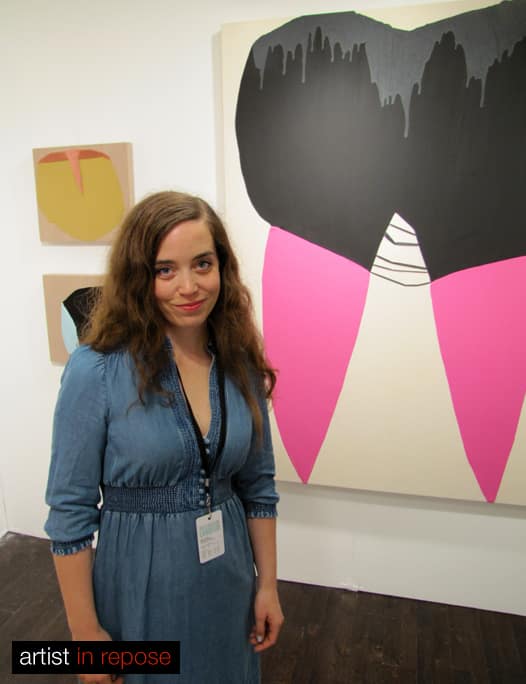 Denny Gallery Artist Amanda Valdez.
Pulse IMPULSE ran the entirety of the fair from May 9 – 12
PULSE NEW YORK
May 9 – 12, 2013
Metropolitan Pavilion
125 West 18th Street.
Chelsea, NYC
Written and Photographed by Cojo "Art Juggernaut"