New York – Monday, February 24, 2014
HBO's newest artist documentary  Happy Birthday to a Beautiful Woman premieres tonight (Monday February 24th) at 9:00pm. Directed by New York based artist Mickalane Thomas, who only last month had her solo exhibition Origin of the Universe at the Brooklyn Museum, Happy Birthday to a Beautiful Woman paints a riveting and emotional portrait of her mother and longtime duende, Sandra Bush.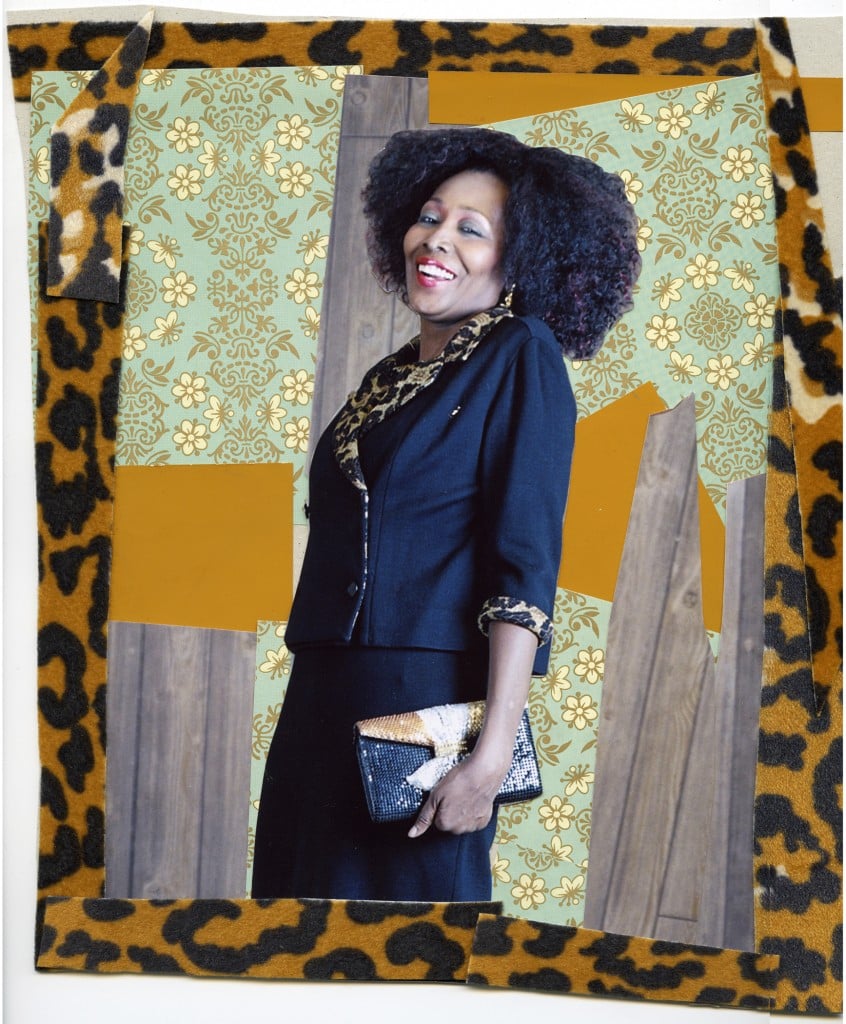 Featuring intimate interviews with "Mama Bush," as well as personal and archival photos, the film celebrates this mother-daughter reconciliation as Sandra Bush achieves a measure of celebrity posing for her daughter's most famous paintings.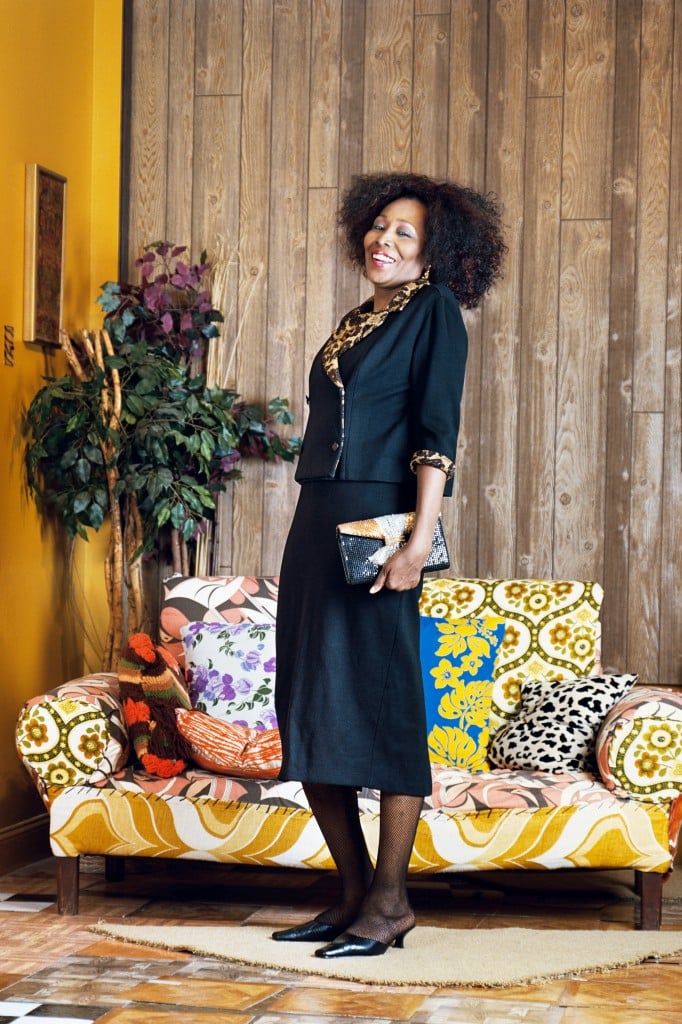 I had the pleasure of meeting Thomas years ago during her residency at the Studio Museum of Harlem. Eloquent, hard-working, well spoken, she eagerly talked to me about her creations, all the while inserting each crystal into her paintings by hand, back in the days when she didn't have the assistants that come from the acknowledgment and recognition of her work that she now has.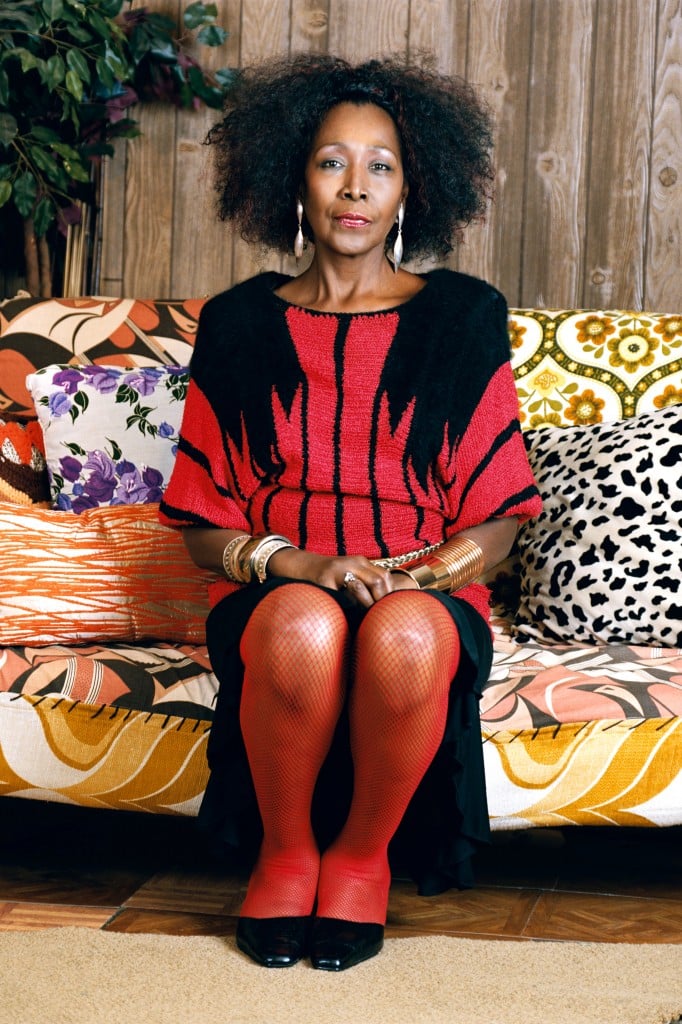 The Brooklyn Museum exhibit was a sparkling exhibition of Thomas' plethora of talent. I have a penchant for glitter and shine; as I was walking through Thomas' exhibit, a patron noticed my colorful sequined outfit and gleefully asked me "Are you part of the art?". "Why yes I am." I replied to her compliment. However the shimmer and rhinestone splendor aren't the only things that draw me to Thomas' work.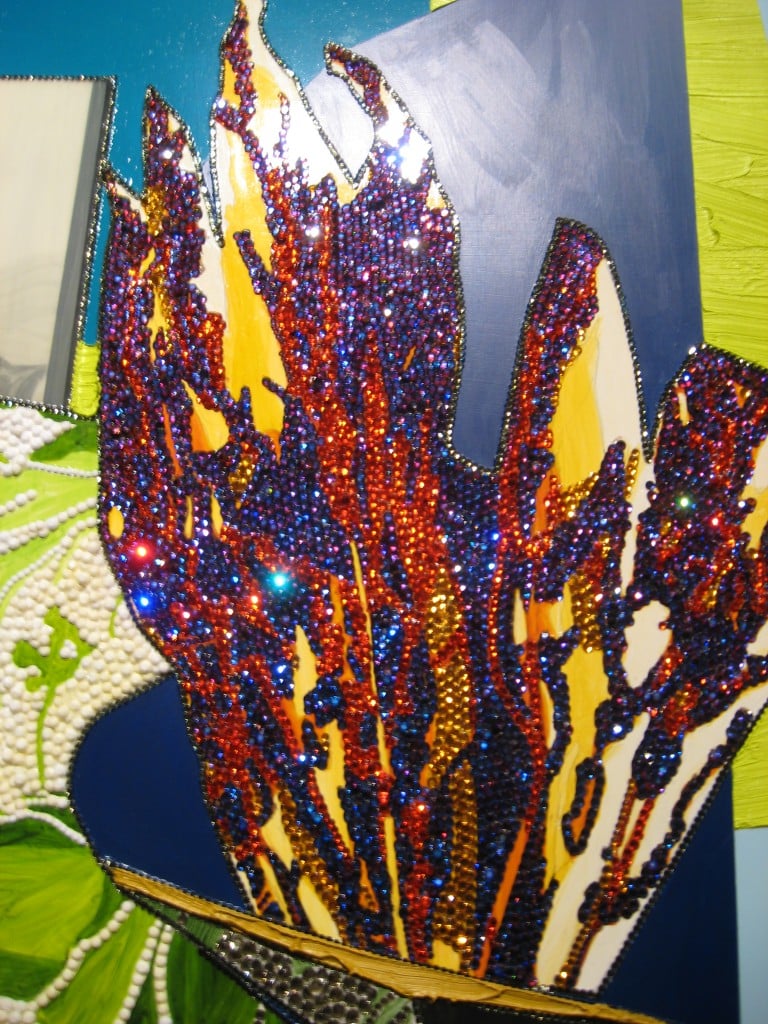 Her style is amazing, delving into a formal training that touches upon centuries of art history. Thomas is well versed in the art of art; beautifully informed, her skillful and thoughtful sense of technique, texture, composition, and of storytelling are all evident in her body of work.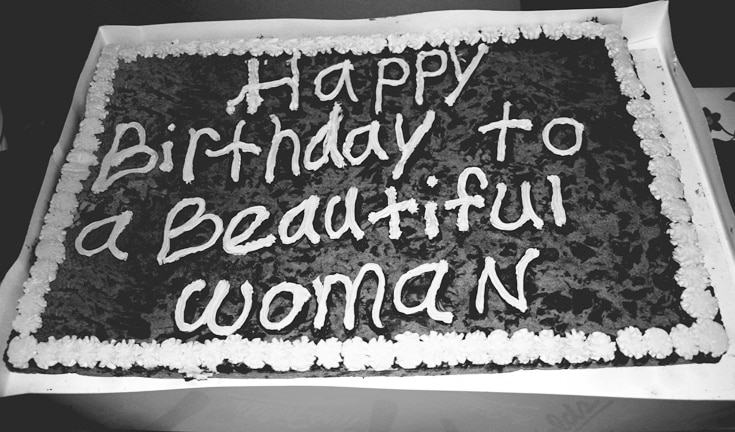 Too many hip young people thinking of themselves as edgy artists disregard form, narrative, and color theory, but they don't have much to say. Thomas is brilliant and poignant in her use of archetypal imagery: notions of Buddhism, influences of Adrian Piper's political collages, classical painting, retro design, feminism, pulp pop culture, are all featured in her art.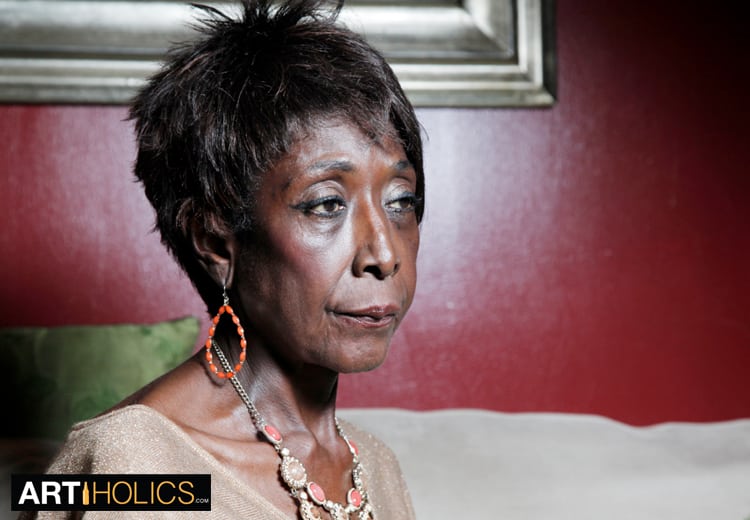 The heartbreaking documentary tells the story of her mom's survival of years of domestic abuse. Sandra Bush, a former fashion model, is well versed in being a muse. The love her daughter has for her makes one realize why Bush is such a symbol of revelry and strength in Thomas' work.
Her mom's arm was mutilated by her husband, he carved his own name into her flesh, scaring her for life. But Bush, a true survivor, transformed this marker in her psyche to be a reminder of the love she has for her son, who shares the same name as his father. All these human experiences lends themselves to the content of Thomas' art. Thomas really is an artistic genius; she has the alchemical magic of transforming pain and hardship, into true beauty.
Happy Birthday to a Beautiful Woman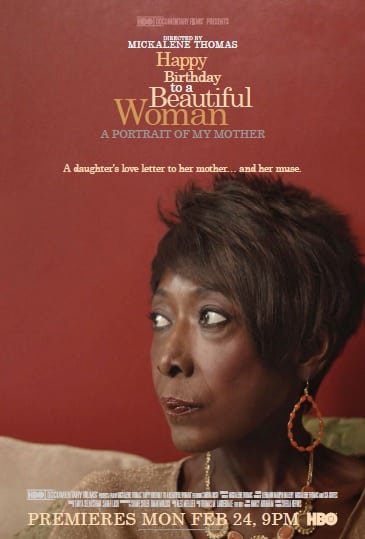 First airing (tonight) on HBO on Monday February 24th at 9:00pm.
Play times after the premier as follows:
Mon, February 24 – 9:00 pm
Tue, February 25 – 4:15 am
Wed, February 26 – 8:00 pm (HBO 2)
Thu, February 27 – 4:45 pm
Should you wish to see the film after the above times, it will also be featured at HBO ON DEMAND and HBO GO.
Written by Betty T. Kao