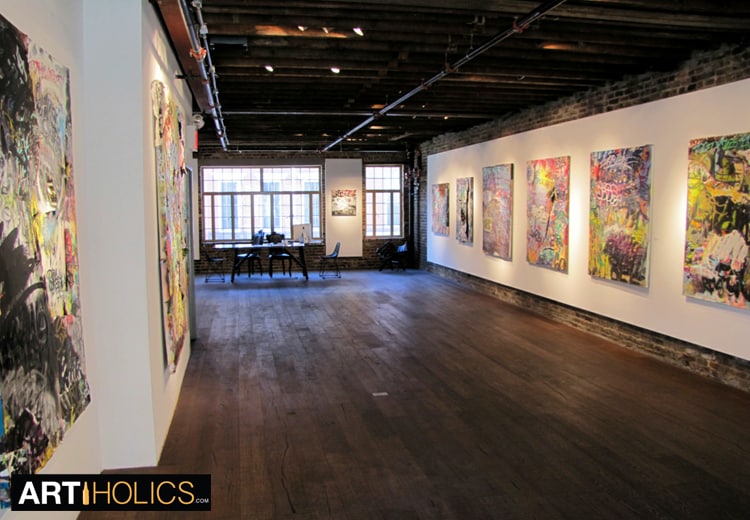 New York – Saturday, February 22, 2013
If you are a street art fan, or even more accurately stated "a fan of graffiti" the tagging duo of Mint&Serf have shed their street vandalism tagging ways for one show to collaborate indoors, tagging canvases.  Because you can sell that.
The show titled Support, Therapy, and Instability just ended it's run at Bleeker Street Arts Club.  If you are a Mint&Serf fanatic and missed their social media alerts that this show was on, enjoy these pictures.
If you aren't a fan of graffiti, this show will take an open mind.  If you can blur your eyes beyond the words, abstract artwork might begin to form.  You know you are in for an interesting show when in their own press release they have to mention:
"Layered with paint, markers, and paper, the canvas is a never-ending sea of abstractly expressed thoughts and gestures. The dizzying result, described as anguished, dark, and criminal, can evoke conflicted reactions in the viewer."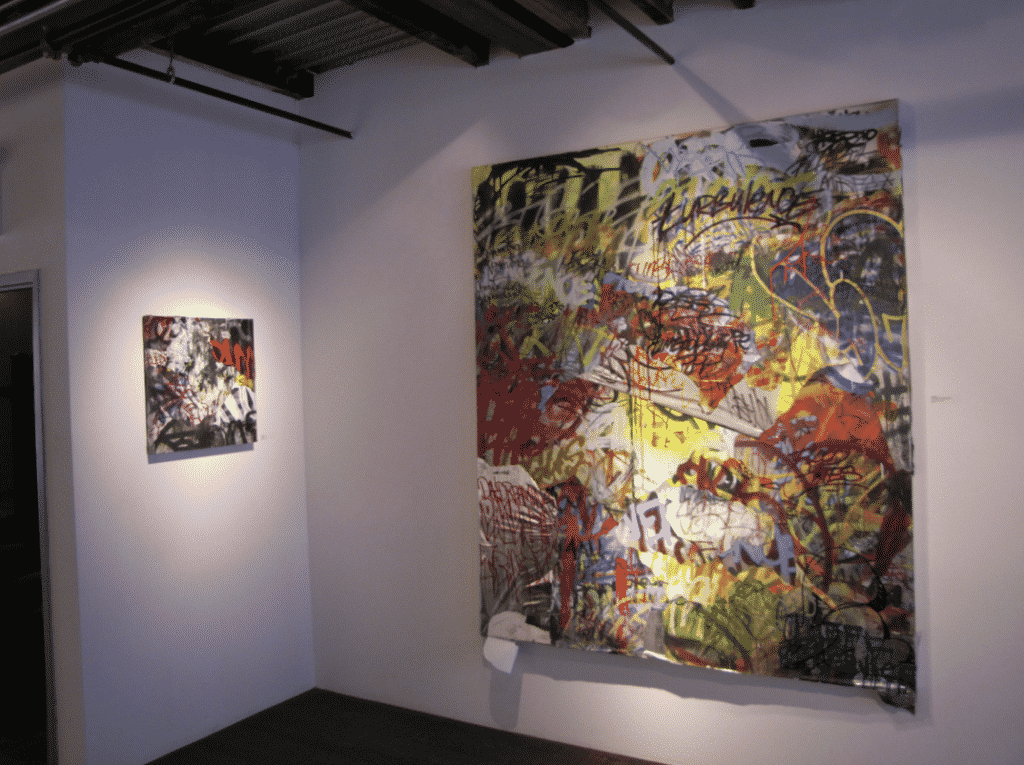 Multicolored tags on the traditional square / rectangle shape canvases, hanging in a gallery, in New York City.  That is how you know it's art, not graffiti.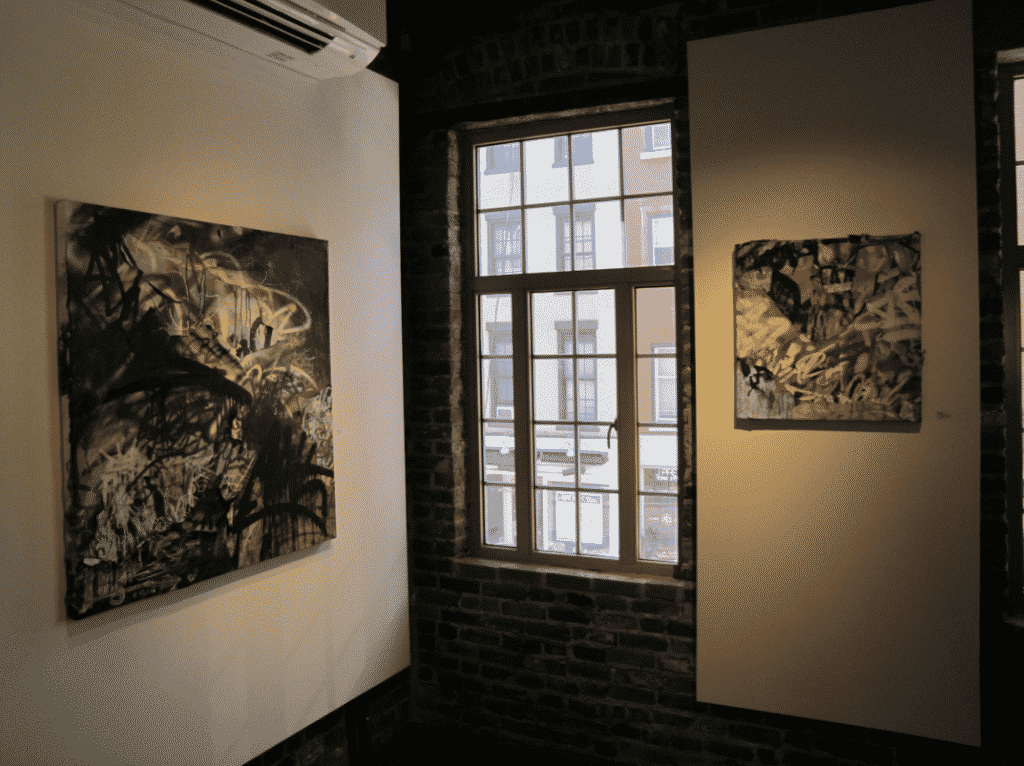 See, it's fine art now.  Because, why not?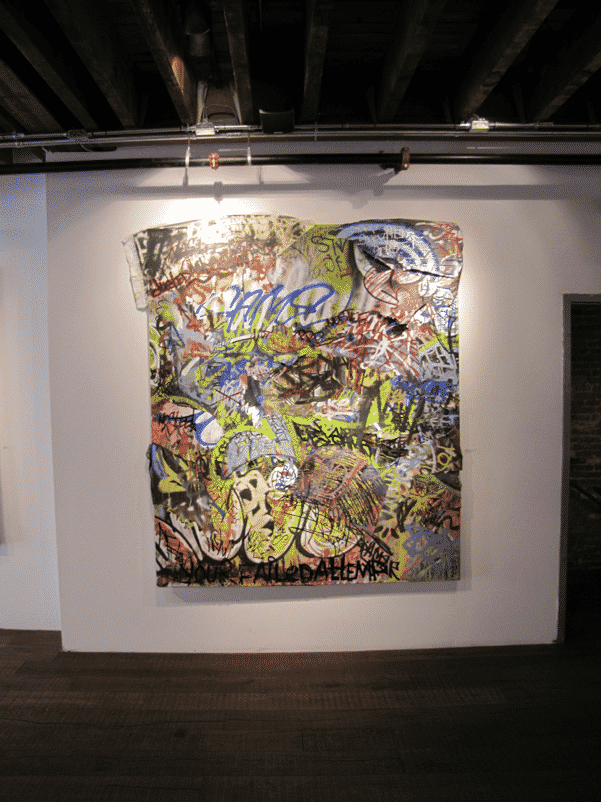 According to their press release:
"Working within the parameters of contemporary painting, the duo has used their history with street art and graffiti-writing to build a new portal of painting, a new surface, space and vision, that has not yet been explored," says Laura Bloom, Director of Sandra Gering, Inc."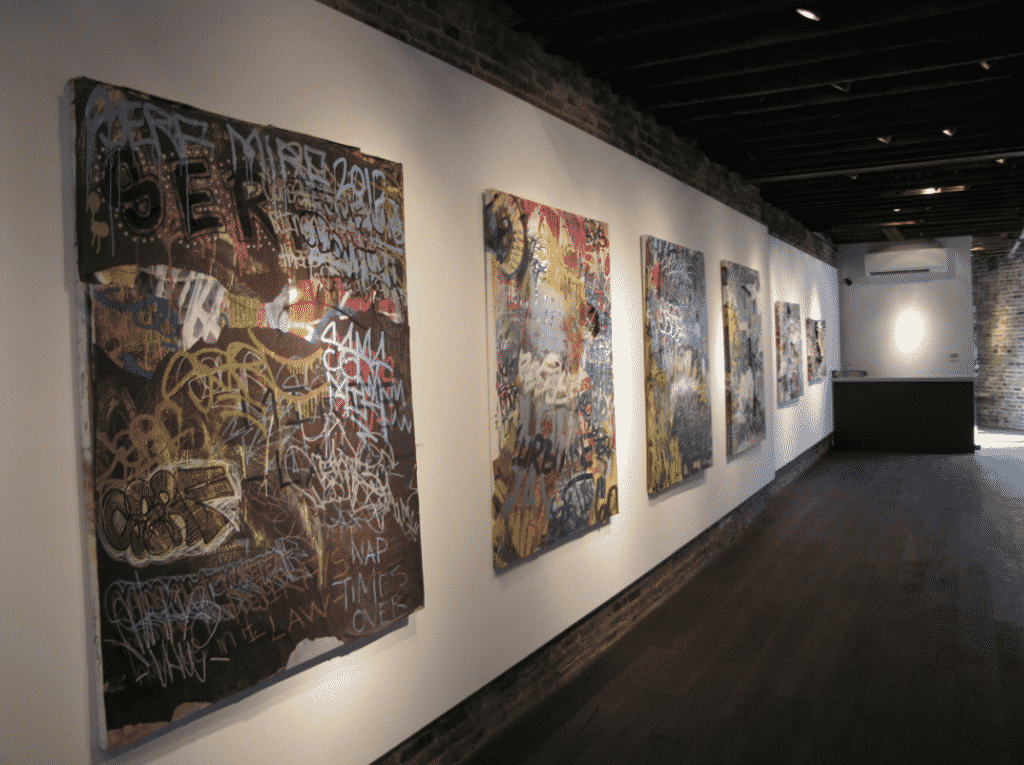 It is mostly themselves getting wasted with their friends and tagging the words "Serf" and "Mint" in various colors, thicknesses, and mediums, and overlapping them, as well as some other words.
It is interesting to see how abstract words can become when they are overlapped to the point of illegibility.  It just becomes colors and shapes.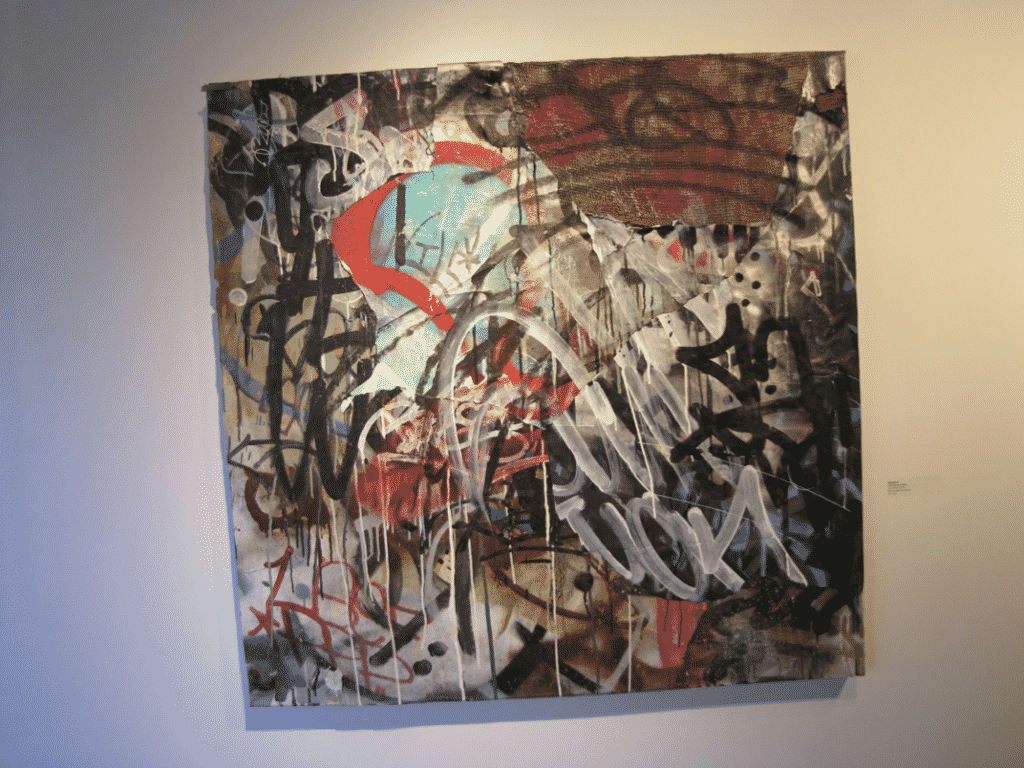 Which does make for an interesting thing to look at.  So who is to say this isn't another way of making an abstract painting.  Words are just colored lines after all.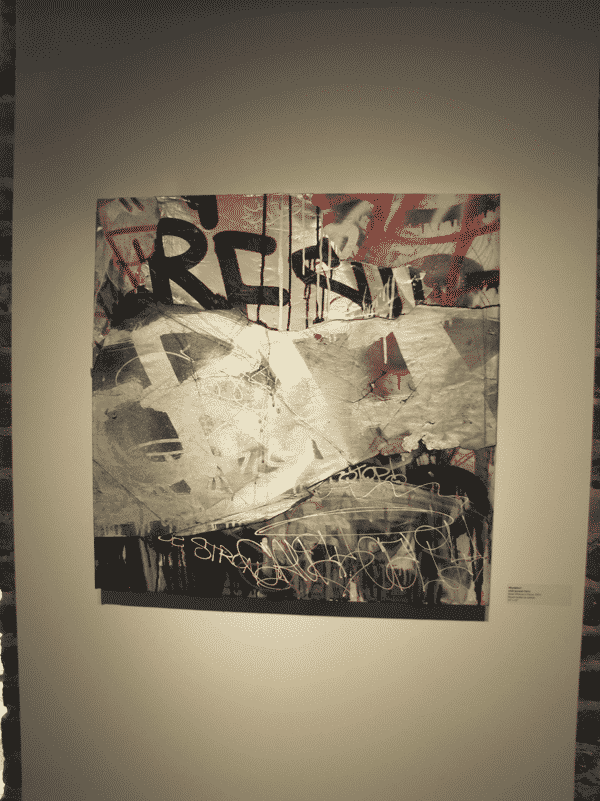 And now for the technical art-speak explanation of what they did:
For their show at Bleecker Street Arts Club, Mint&Serf have taken their graffiti practice inside the studio and applied the same gestural expression that they wildly employ out in the streets directly to canvases.  The result is a lush and crude composition, chaotic and thrilling.  Cat Marnell wrote, "What Mint&Serf … have accomplished with these pieces…so layered after months and months of tag upon tag upon tag…is to confine the unconfined: the spirit of vandalism, the energy and electricity of New York City graffiti."
Mint&Serf have been featured in The New York Post, Interview Magazine, Huffington Post, Dossier Journal, Daily Mail, VICE, Paper, Gothamist and Blackbook.  Their book "Support, Therapy, and Instability" was published in 2013 with essays by Carlo McCormick and Cat Marnell.
Support, Therapy, and Instability by Mint&Serf ran from January 16 –  February 22, 2014 at Bleeker Street Arts Club 305 Bleecker St. NYC 10014
Written by Cojo "Art Juggernaut"