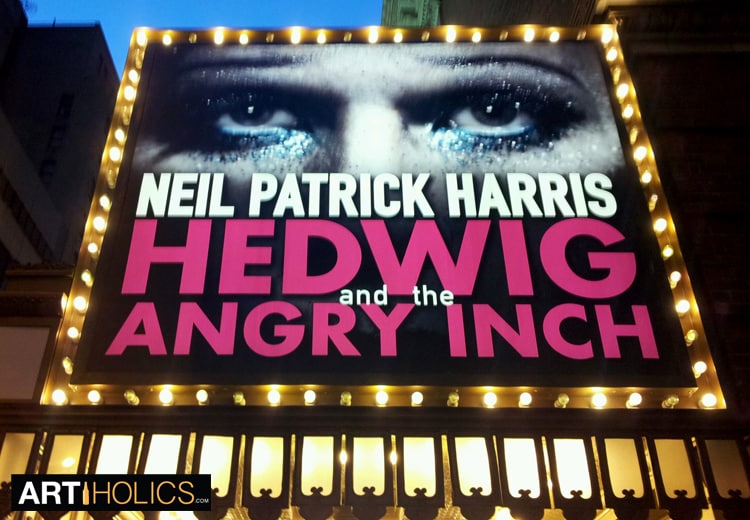 New York – Friday, April 18, 2014
As the series finale of How I Met Your Mother was airing on CBS My girlfriend Molly and I were hanging out with one of its stars, Neil Patrick Harris. Well hanging out is a stretch, we were at one of the preview performances of the Broadway (Broadway adjacent) show Hedwig And The Angry Inch (possible spoilers ahead).
Molly was in the New York City Rocky Horror Picture Show cast as Magenta for four years, and as she explained to me, the two movies have the same sort of cult following, share an audience, and really are kind of seen as companion shows.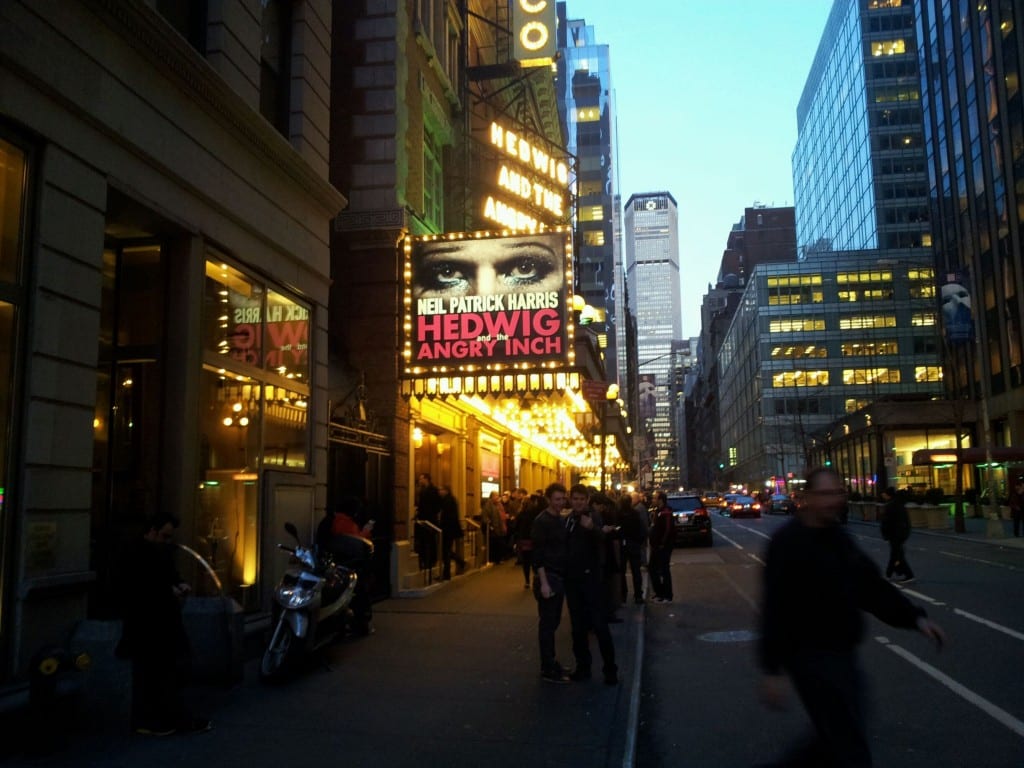 Having never seen the movie the book was written around I went into this totally blind, and was blown away. The songs were legit rock / glam and got the audience's adrenaline pumping. These were superfans in the crowd, having bought preview tickets, so they (including Molly) were singing along.
Harris plays the titular role of Hedwig, a transsexual Glam-drag (is that a word?) German Rock singer/songwriter who recalls her troubled past and rise to semi-stardom through a continual fourth wall breaking dialog with the audience, as there is no illusion we are in the room.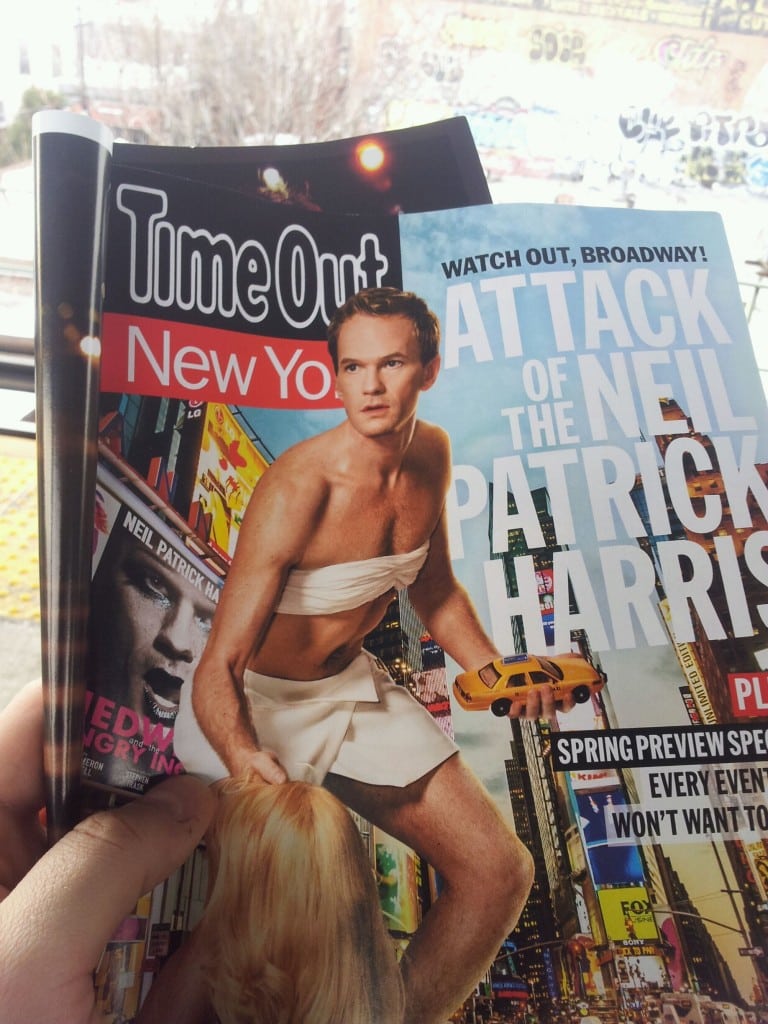 The entire rock musical's conceit is that we are at a Hedwig And The Angry Inch Concert as they finally get to play a New York arena. It reminded me of the rock party atmosphere of Rock of Ages, where both shows has the rock band performing live on stage as part of the show, and that they both were singing about a small town girl living in a lonely world leaving their home for bigger rock dreams, but this show had significantly more songs about botched gender reassignment surgery than I remember hearing in Rock of Ages.
I know this is a horrible comparison, Molly told me this multiple times, but it's the only other Rock Musical I have been to.

Original animation from the film by Emily Hubley
They did some amazing things with a full stage scrim, projecting some traditional hand drawn animation over Harris singing The Origin of Love. Well done use of scrims, much like the way they used it in the revival of Sunday In The Park With George. Molly told me the original animation from the movie looked very similar, but in the movie they just cut from live action to animation (see above) — in the play it looked amazing combined with live performance and live instruments.
Neil Patrick Harris has come a long fucking way from Doogie Howser, and is one of those storied triple threat performers. There are no intermissions, and he is high energy, singing and dancing in super high heels the whole time. It would be a one man show, if not for Hedwig's husband Yitzhak played by actress Lena Hall.
Who can really sing too, but god forbid if Hedwig would ever allow another performer steal her thunder. That Bitch.
Hedwig And The Angry Inch opens on April 22, at the Belasco theatre and runs till August 17th.  100 minutes, with no intermission
Written and photographed by Cojo "Art Juggernaut"
Video by Broadway.com