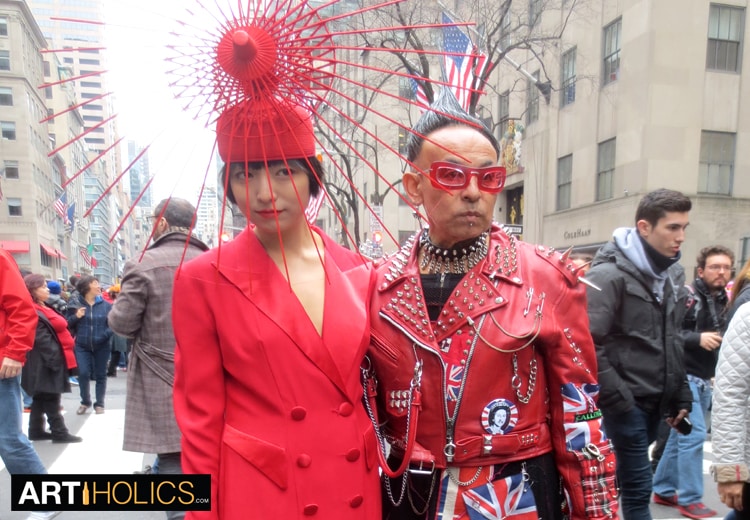 New York – Friday, April 18, 2014
Haven't made any plans for Easter Sunday? This Sunday, April 20th, if you live within walking distance of the big apple or plan on visiting, you have a unique opportunity to see New York City's streets fill up with the adorable, beautiful, humorous, and ridiculous fabulousness that is our stylish fashionsta's Easter bonnets and costumes.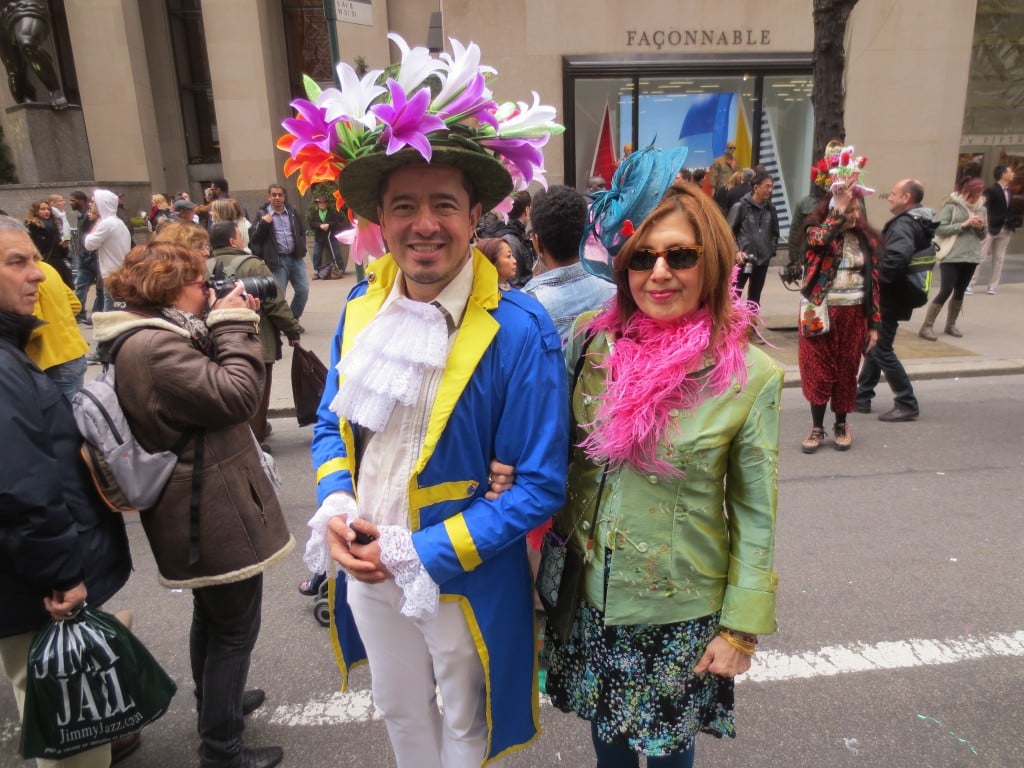 New Yorkers become mobile works of art, walking along Fifth Avenue from 49th to 57th Streets. New York's Easter Parade began in 1900 along 5th Avenue and has become an iconic tradition. Now people gather around St. Patrick's Cathedral to hear mass and take pictures of the informal paraders.
Outside of the church, people let their freak flags fly.
This parade isn't about floats, it's more of a fun way to interact with others. People watching has always been a great treat in the fashion and art capital of the world.
Here, you get to pet someone's dog dressed as a rabbit, run up to the purple man with flowers in his hair to snap a quick selfie, and take a group shot with smiling strangers dressed as bunnies.
Some hats are elegant…while some…
The Easter Parade and Easter Bonnet Festival runs from 10 am until 4 pm along Fifth Avenue from 49th to 57th Streets. The blocks are closed to cars, so it is safe for pedestrians, including children, and pets!
The Stations of the Cross, a group show, becomes the template for artists of various faith traditions to create 28 shrines in two churches, featuring personal relics of their experience on the journey toward death.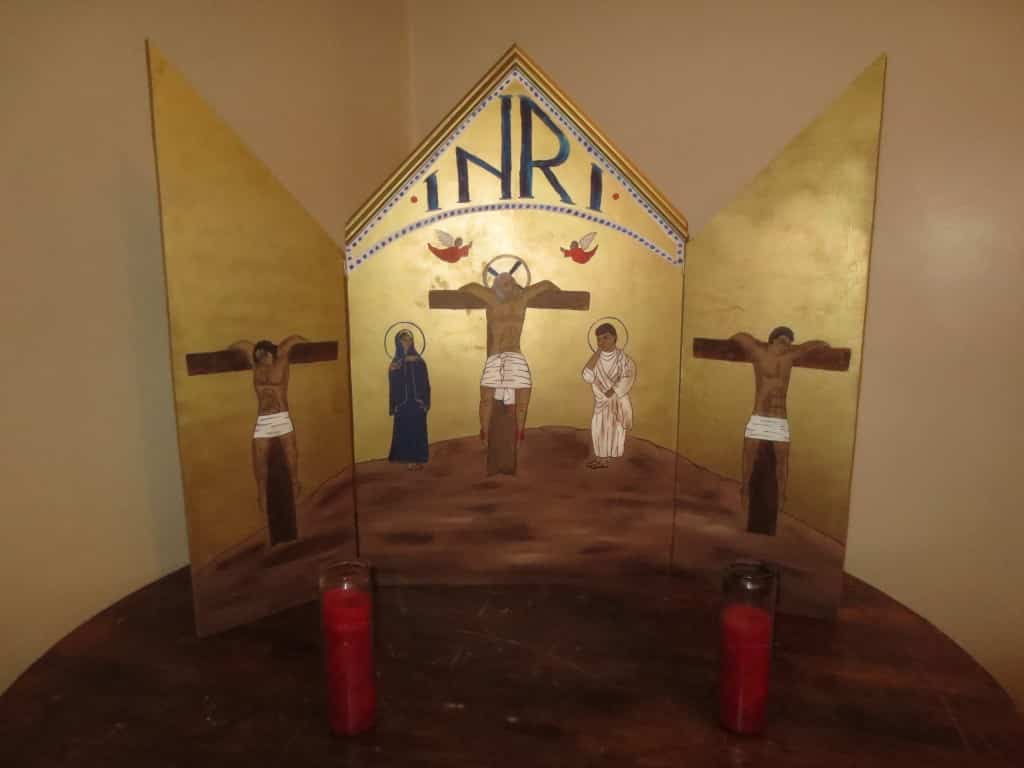 On Good Friday a procession will go from Greenpoint to St. Paul's Church in Williamsburg at 8:30pm. During the procession, lighting of candles, the singing of hymns, readings, and a ritual of carrying a cross from Greenpoint to Williamsburg takes place. Pastor Ben, who's father is a Professor of Spanish, grew up bilingual. He leads a bilingual, Spanish and English language congregation at St. Paul's. A French chant of Reproaches is followed by time to meditate on the various stations of the cross. The leads to St. Paul's, where participants can contemplate the performative reliquaries and meet the artists who created the pieces.
Artists include Aaron Soldner, Chantal Bruchez-Hall, Calla Wright, Andrew Jordan, Betty T. Kao, Baxton Alexander, Ben McKelahan, Raul Barquet, Amy Kienzle, Margaret Semrau, and Rochelle Voyles. St. Paul's Visiting hours to reflect on the artwork and meditate are Wednesdays: 6-8pm, Sundays: 11am-2pm.
Pastor Ben stands before a photographic installation of an erotic butoh influenced piece, Performative reliquary. Based on Station 2. "Jesus is betrayed by Judas and arrested. Kiss of Betrayal, Wrongful Imprisonment" playing off of the pain, ecstasy, and will to give of the self and sacrifice for mankind. He is given a crown of thrones, a metallic fluid is poured onto him, covered in a glam illumination of gold, as a broken silver coin is traced along his glittering bloody ribs.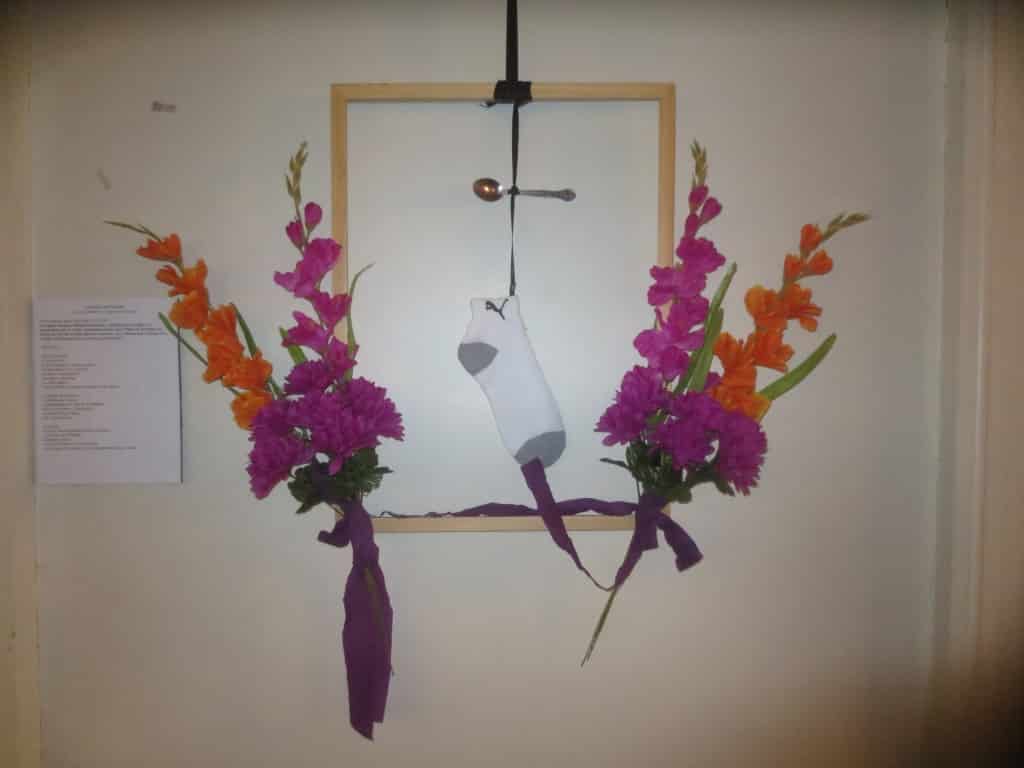 Pastor Ben contributed to Station 1, "Jesus in the Garden of Gethsemane, Sweating blood", using mementos from his upbringing such as a Day of the Dead scull. Pastor Ben, who was a physics major at Reed College, is a warm contemporary priest. He leads an interdenominational art group that takes place in the church's bell tower.
He decided to curate The Stations of the Cross as a way for people to become involved with a community minded church. Parables is a outreach project of his with the goal to build relationships in northern Brooklyn through sharing stories, making art, and re-imagining the symbols of tradition through the lens of our lives.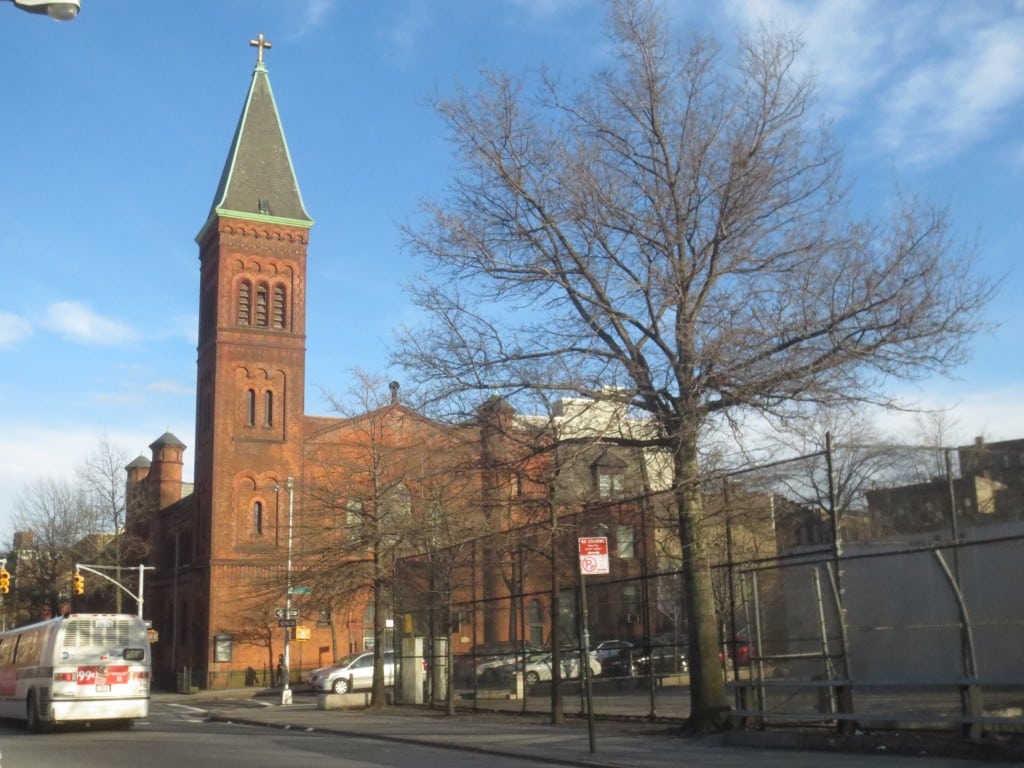 The Lutheran Church is an agnostic faith, the members of the art group range from Christian, Jewish, atheists, to agnostics. On Sunday, April 20th at 3:30pm there will be an Easter Potluck and Egg Hunt at Ben and Elana's Apartment (they live in a church!). https://parablesnyc.org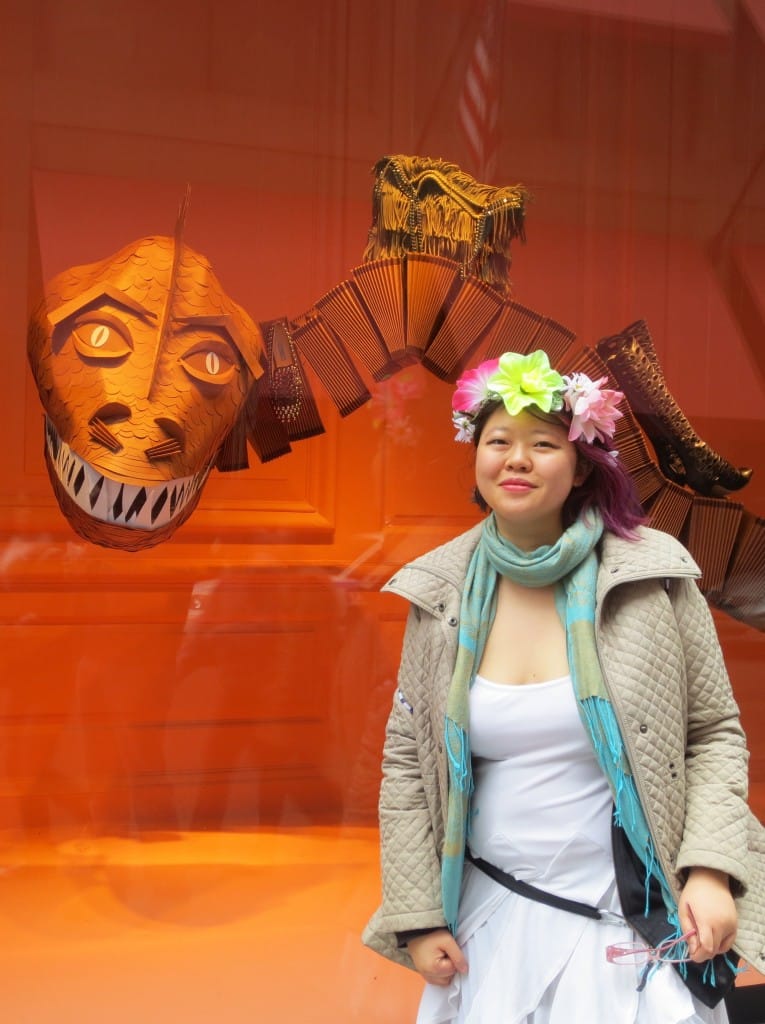 Artist / Author Betty T. Kao
Have a great Easter, filled with Parades, Resurrection, Parables, and the cute bunnies reminding you, that Jesus died for your sins.
Written and Photographed by Betty T. Kao