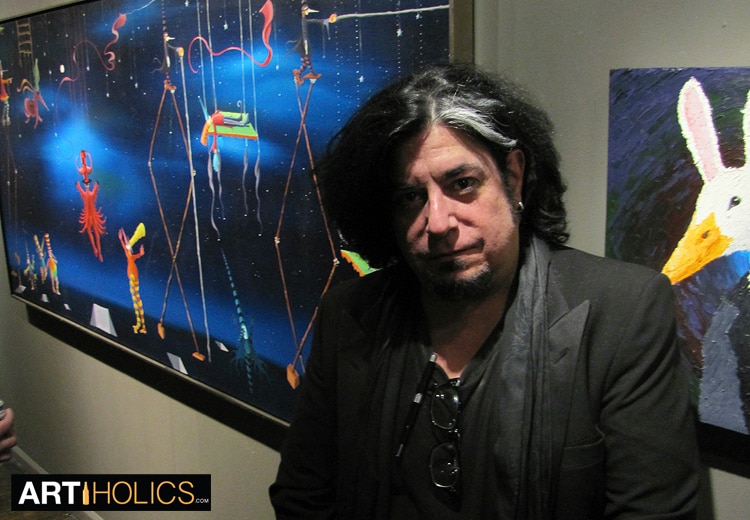 New York – Thursday, April 17, 2014
Hanging new work next to old painter Mark DeMaio's new show Priests, Stilts, Clowns and Freaks at Sacred Gallery, acts as a mini retrospective of sorts as we are treated to a bunch of DeMaio's darker, quirkier, more twisted, and more personal work than he has shown in some time.  It also had a lot more color than his last show which was almost entirely black & white line art.
As per usual for a Mark DeMaio affair a large and eclectic crowd of beautiful misfits, artists, and art collectors turned out to celebrate the work and the man behind the brush.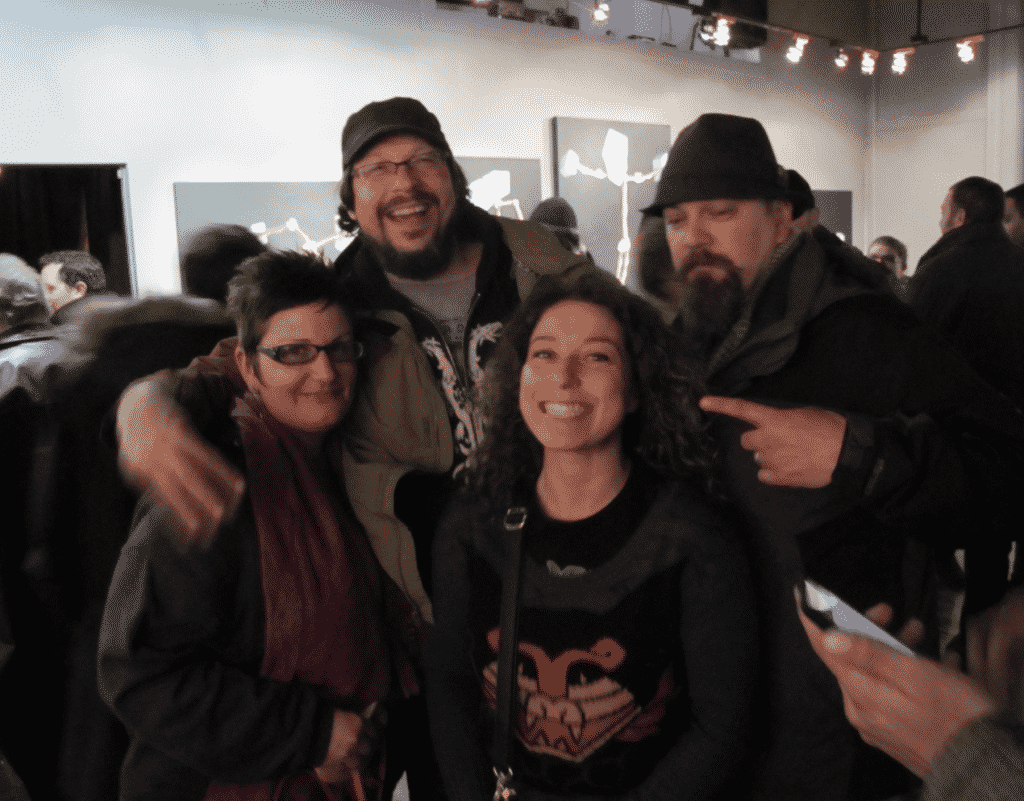 Artist Kathleen Hayes (Center) & Friends.
Gallery Director Kristen Chiacchia.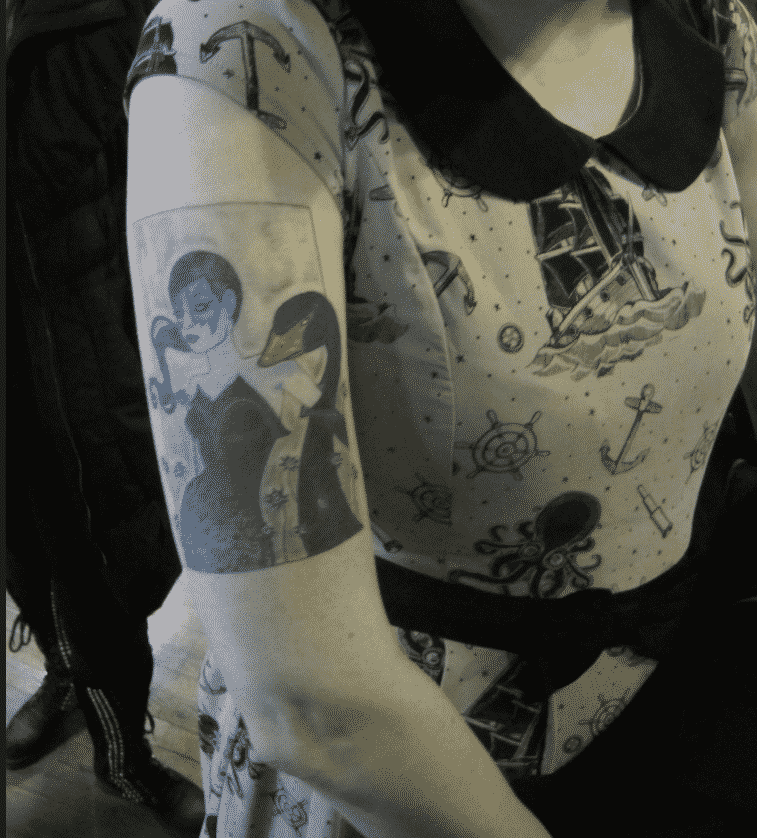 Showing off a tattoo based on a Tara McPherson piece.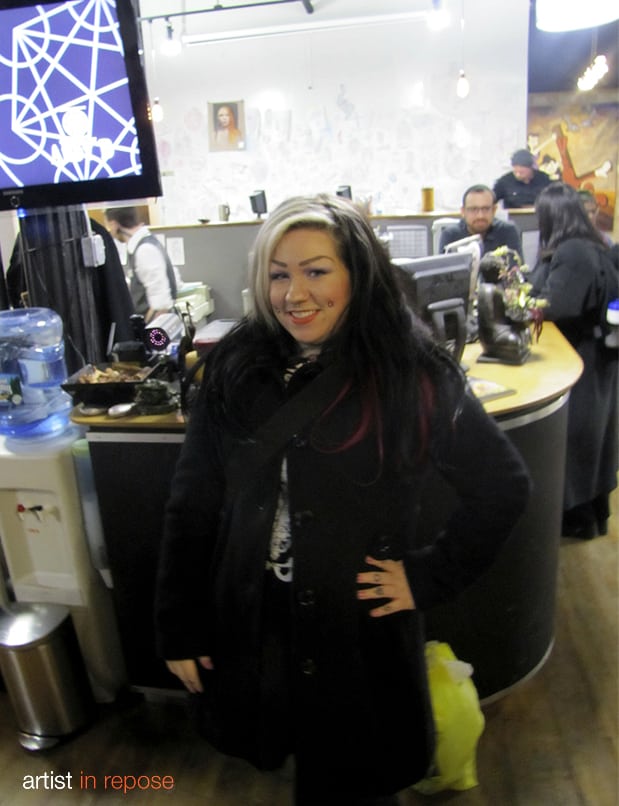 Celebrity hair stylist Kristin Jackson.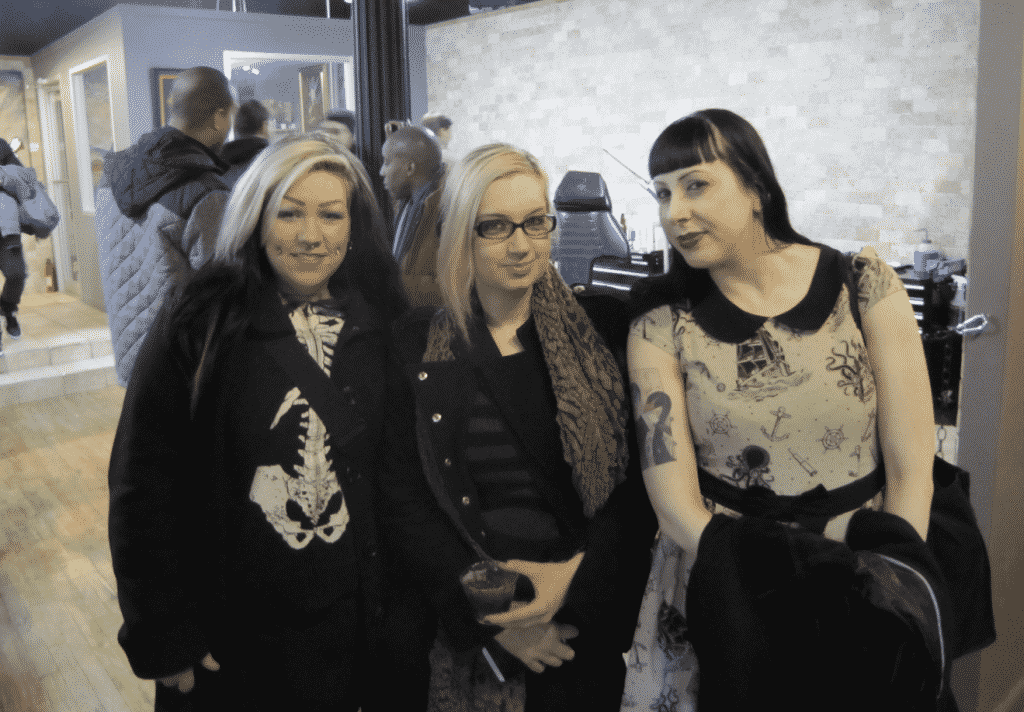 Three friends named Kristin or Kristen.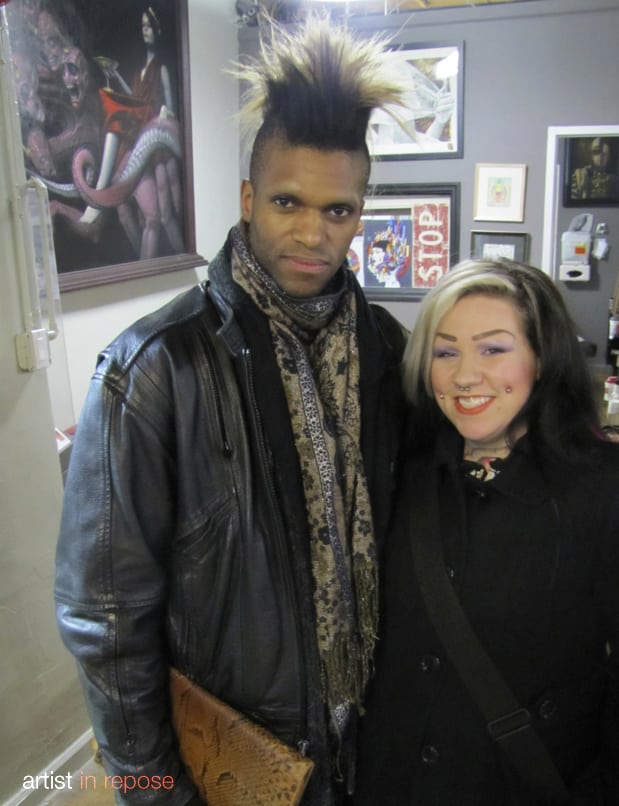 Sterling Senia and Kristin Jackson.
Myself, Mark DeMaio, and some guests.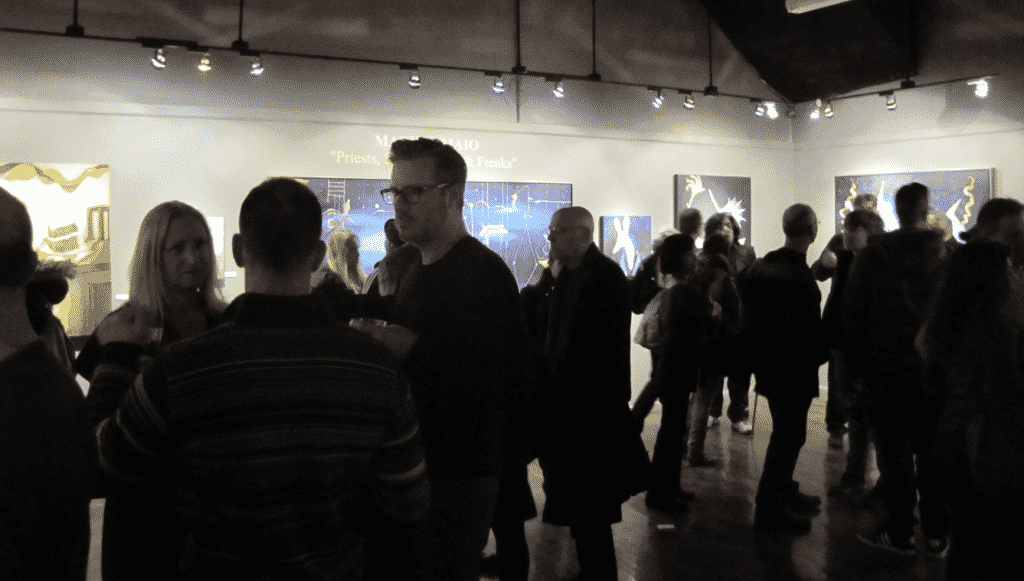 Written and photographed by Cojo "Art Juggernaut"
Mark DeMaio's Priests, Stilts, Clowns and Freaks at Sacred Gallery NYC closes on April 30, 2014.
Sacred Gallery
424 Broadway, 2nd Floor
New York City, NY 10013
212•226•4286
Just North of Canal Street. Hours: Monday—Friday 12pm to 8pm Saturday & Sunday by Appointment only.
More Mark DeMaio On Artiholics >
More Mark DeMaio On ArtSucks >