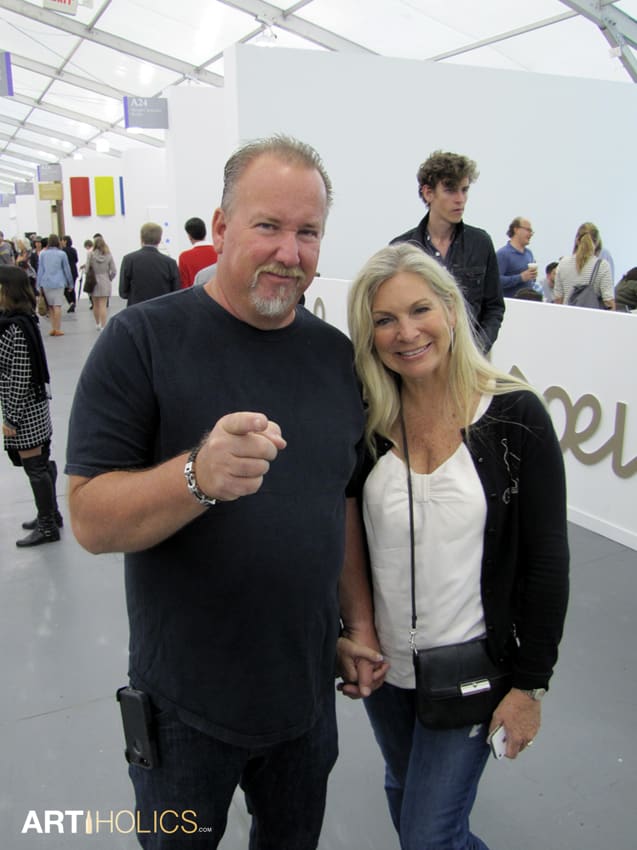 Randall's Island, New York City, NY – Saturday, May 11, 2013
While I was taking my first lap around Frieze Art Fair New York on Randall's Island today I ran into Darrell "The Gambler" Sheets, one of the principal characters on A&E's Storage Wars.  At first glance might seem like an unlikely reality TV star to see at a significant NY art world event (he almost never appears on Storage Wars outside of a tank-top), but even though he makes a living competitively out bidding other auction speculators for the contents of abandoned storage lockers in and around California the man can spot valuable art when he sees it.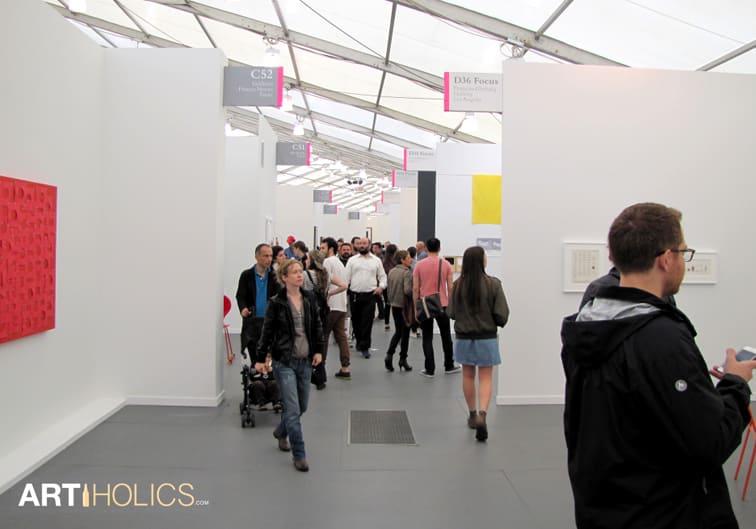 Through this gamble he has actually become quite a collector (and seller) of art. He buys and flips huge quantities, some worth money, some unknown artists.  It's a numbers game when you are in the business of buying entire lots in bulk based only on what you can see from outside the container.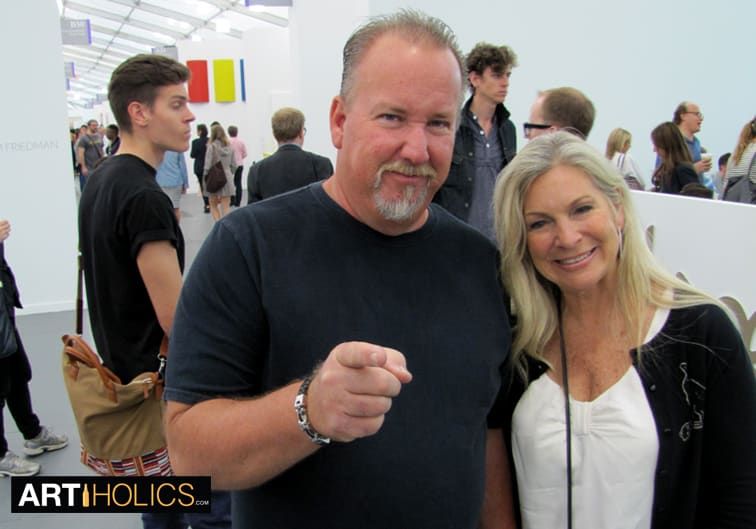 Of the cast of regulars, Darrell Sheets is always ready to jump on a locker that has art in it, and buys more "art heavy" lockers than anyone on the show.  I don't know how, but he can spot valuable artwork a mile away.

This habit paid off recently in the final episode of season three when Darrell bought a locker for $3,600 (after spotting art in it) and it turned out to have a massive treasure trove of art.  He took it to an art appraiser and found that the art was actually a large collection of original work by Frank Gutierrez (valued at $300,000 – read HuffPo).

Darrell is selling a lot of Gutierrez's work on his website piece-by-piece with most of the work going for under $200 each, that's a lot of inventory to make $300K, but talk about a honey hole of a locker.
I wonder if Darrell was in town looking for a gallery to take some of that work off his hands, if he got possibly got cut from the show, or he's just taking a nice NYC vacation and maybe wanted to pimp his house with some new art…ya know, spread some of those $300 G's around.
Frieze runs May 10 -13 rain or shine.
Written and Photographed  by Cojo "Art Juggernaut"
[read about the $300,000 locker on HuffPo]