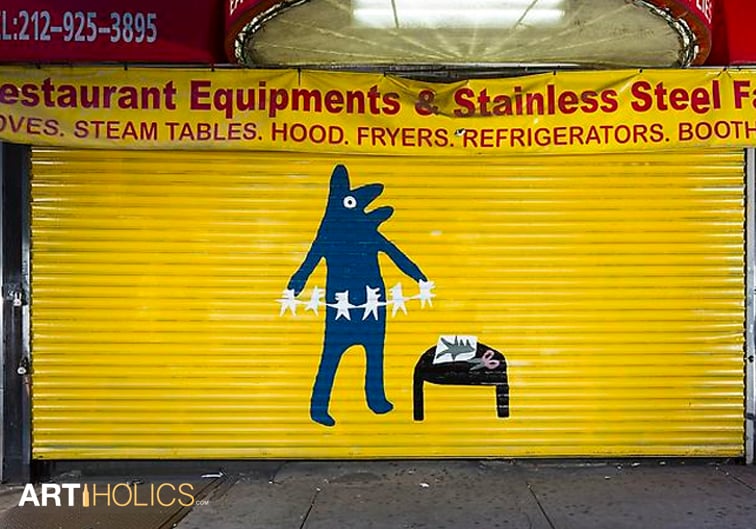 New York, NY – Friday, May 10, 2013
Art Production Fund and the New Museum have teamed up for "After Hours 2: Murals on the Bowery." 15 artist were selected to paint the lockdown gates of several store fronts along the Bowery.  Sounds cool in theory but the not as cool as these pictures (from the article on artlog) portray, as I saw them driving down the Bowery the other night.  These murals are only visible when the stores who's window space they occupy have their lockdown gates pulled closed. Which means the store is closed.
So any special lighting the windows or awnings might have had is off.  The murals just end up looking like art in an unlit room, or graffiti on a wall in a dark alley.  No spotlights were provided with the project, just paint.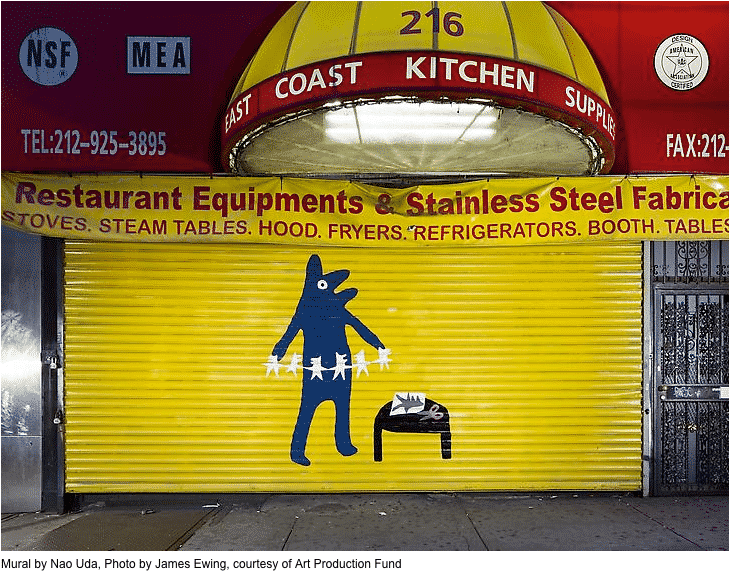 I like how the murals have an end date.  Are the businesses going to paint over them on September 29th?  What would be the point?
Written by Cojo "Art Juggernaut"
[via artlog]