EPISODE 038: "Have Art Will Travel": Cabs are a no show, so when showing a little leg won't work under a tight deadline Jim and Dru take an unprotected Jay Kelly drawing to the Met strapped onto the front of a Shiti Bike. Would have probably just been easier if they just took the C train, called a courier, or even used Uber. Easier, but less funny. I'll take prattfalls over practicality any day.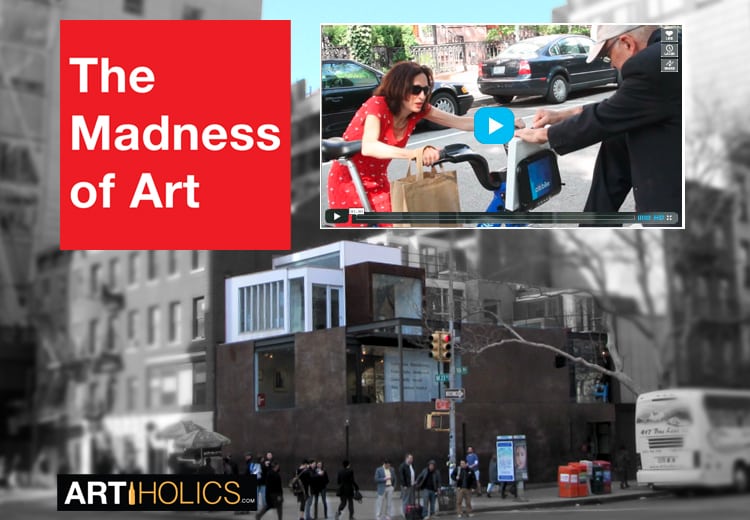 Artiholics is proud to present The Madness of Art. An online show, which the Huff Post calls "hilarious," follows the chaotic life of a New York City gallery owner who can never seem to catch a break. With its slogan, "What's so funny about the art world?"
You have just watched an episode of The Madness of Art as Chelsea art dealer Jim Kempner and his gallery staff interact with New York's eccentric art world. New episodes will post every Tuesday at 3pm on Artiholics.
Posted November 25, 2014 by Cojo "Art Juggernaut"