Tagging Digital Walls
Great mobile apps for street art enthusiasts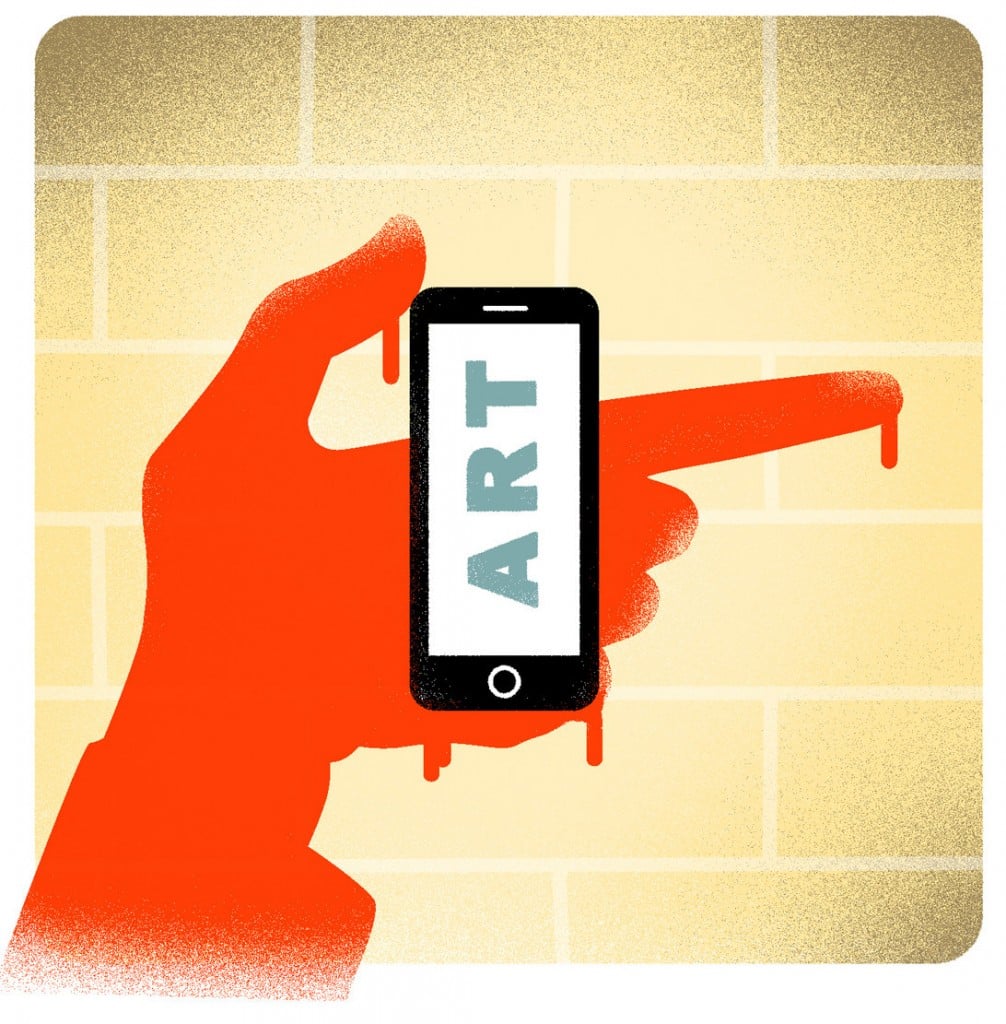 Mobile gadgets have revolutionized not just the tech market, but how we go about our lives as well. As we become increasingly dependent on these devices that promise us convenient direct access to all sorts of services, companies are finding it more imperative to adopt online personas lest they get left behind in the proverbial dust.
Mobile Lifestyle
In a survey by comScore, more than 68% of mobile users make use of Amazon's apps to purchase various goods, contributing largely to the company's total revenue of $74.75 billion in 2013. On the entertainment front, mobile gaming apps are also redefining the video game industry. Online game developer Dragonfish Tech – whose titles are staples on gaming site Total Gold – is a pioneer in helping clients enter new markets through its practicall solutions. Gaming on mobile devices is now a very big thing, which is why developers are always scrambling for ways to reach new audiences.
Digital Street Art
Enthusiasts of the artistic expression afforded by graffiti definitely aren't left wanting in this new environment. One of the more interesting apps for this market niche is Geo Street Art. It's a nifty little program that constantly updates you with the latest tags painted by notable street artists. Even better, it utilizes your gadget's GPS tracker to help you locate particular masterpieces. And of course, sharing great finds with your friends through social media channels is just a button press away.
About the only drawback is that at the moment, you'd have to be living in New York to be able to use it. That being said, the way it marries graffiti appreciation with functions expected of current apps is nothing short of excellent.
If you're an aspiring graffiti artist, you could get a feel for the craft (or at least, the look of it) with Fotofitti. It's an app that lets you manipulate existing photos and "graffiti-ize" them through various filter effects and digital spraypaints.
And for something more frivolous but no less fun, FAILE Puzzle Boxes is guaranteed to entertain you. It lets you solve sliding tile puzzles that depict graffiti from the famed Brooklyn duo. It's a diversionary app more than anything else, but it's highly enjoyable just the same.
There are certainly more apps out there that cater to street art aficionados. All you have to do is find 'em, tag 'em, and get 'em running on your smartphones and tablets.