EPISODE 020: "Miami Art Fairs": Stuck in another NYC winter, Jim and Dru head south for some sun and (hopefully) sales at Ink Art Fair in Miami. Could be important, very important, but how do you get important? That's the question!?   But where's Glenn"Baby" Dranoff?  Read between the lines as closed captioning tells Jim's inner monologue, and watch as they both compete to land that big ANGEL fish of an art collector.  One gallerist's career seems on the rise, while the other's sales might be taking a dip.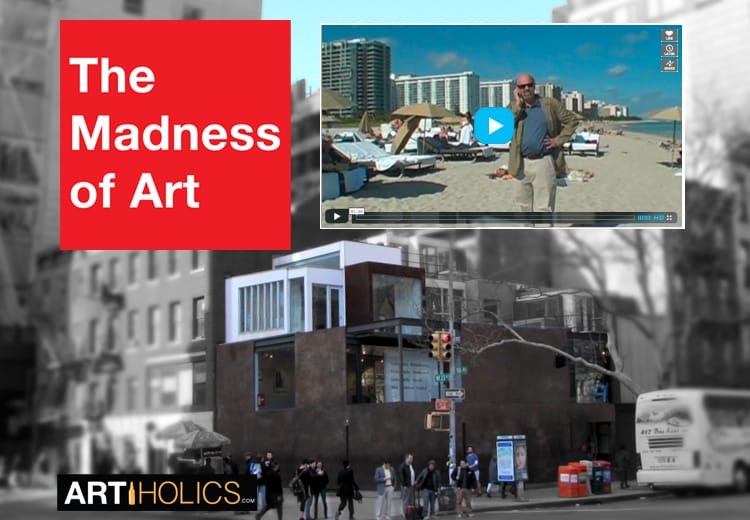 Artiholics is proud to present The Madness of Art. An online show, which the Huff Post calls "hilarious," follows the chaotic life of a New York City gallery owner who can never seem to catch a break. With its slogan, "What's so funny about the art world?"
You have just watched an episode of The Madness of Art as Chelsea art dealer Jim Kempner and his gallery staff interact with New York's eccentric art world. New episodes will post every Tuesday at 3pm on Artiholics.
Posted July 22, 2014 by Cojo "Art Juggernaut"