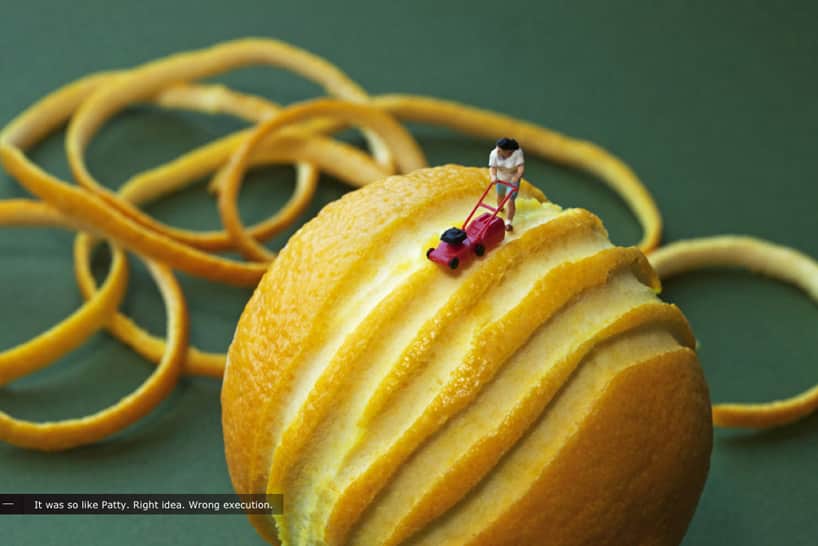 Ever wonder  what it would be like to be smaller than a Smurf?  What would your world would look like if all of your work and leisure activities took place in the produce section of Whole Foods?  Wonder no more, photographer and artist Christopher Boffoli has already done the legwork for you creating the illusion of  high-angle shots of miniature people going about their daily lives, while living and working on delicious looking food stuffs.
I was lucky enough to catch his first solo exhibit Edible Worlds – at Winston Wacher Gallery in Chelsea, and the massive prints of such tiny and yet lush surreal landscapes were really fun and impressive.  It's one exhibit you wouldn't want to see on an empty stomach though, because all of the fresh fruit and exquisite pastries captured so beautifully in the photos will leave you salivating.  Which was a mistake I personally made myself.
On a related and yet slightly more macabre / disgusting (and borderline cannabalistic) note, If you are a meat eater I've heard that you shouldn't go to Bodies The Exhibiton on an empty stomach.  Some of my friends have told me they left there with an insatiable craving for beef jerky.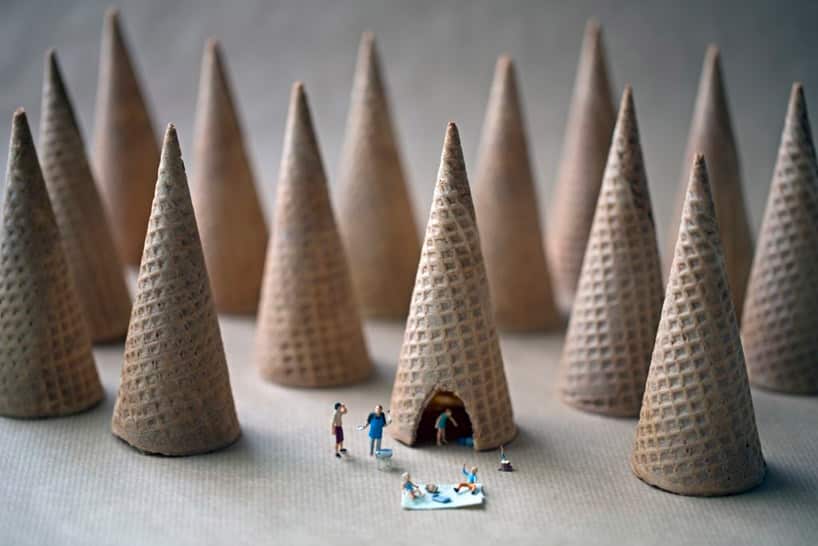 Christopher Boffoli 's full photo collection Big Appetites most of which is available to view online will be available in book form later this year.  You can also buy prints, and see where he's exhibiting on this website as well.
Written by Cojo "Art Juggernaut"