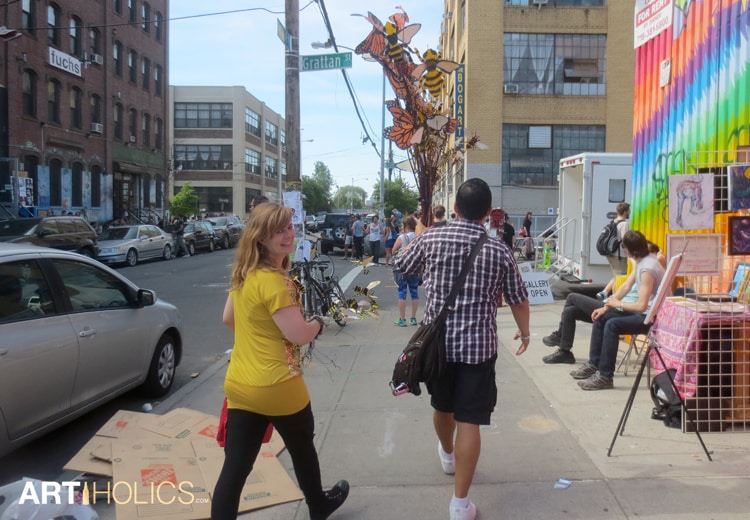 Bushwick, Brooklyn, New York – Monday, Jun 16, 2014
The neighborhood is filled with formal and renegade artists, performers, and merchants pouring from the streets, galleries, salons, bars showing arts and crafts all over Bushwick. Here is a sampling of some interesting pieces from Bushwick Open Studios 2014 from June 1, 2014.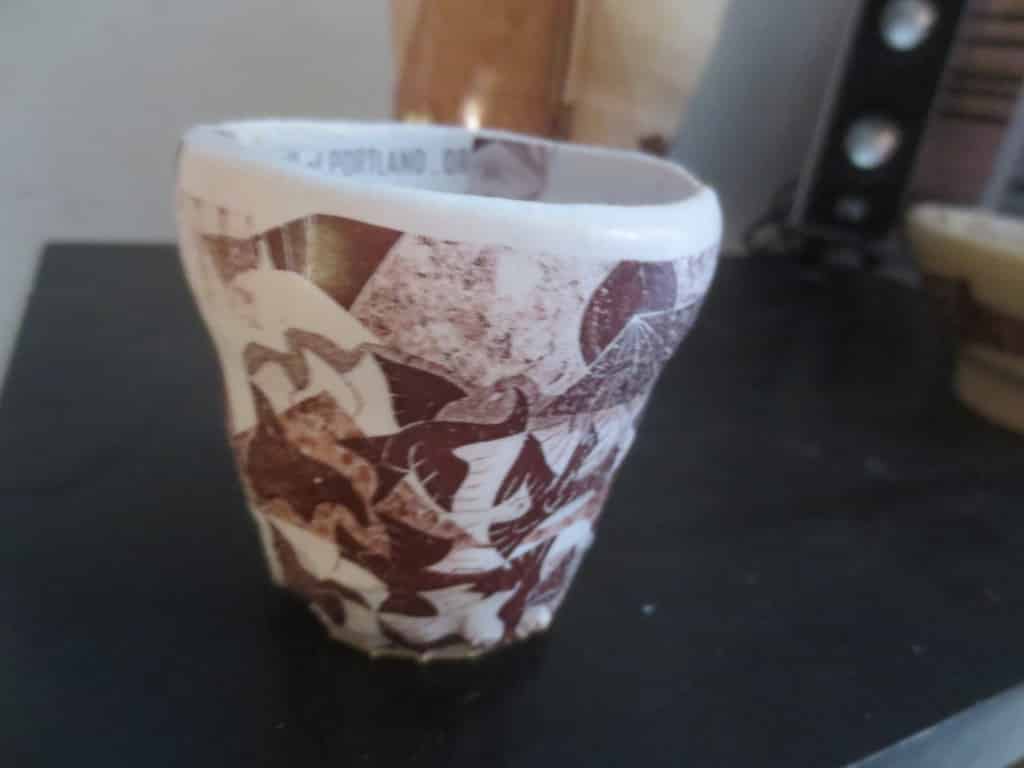 The Tarot Society located at The Body Actualized Center, 143 Troutman in Bushwick, featured live palm and tarot readings. On display was a collection of ceramic vessels with esoteric photo transfers, TERRE POTTERY by Pearl Vasudha Chanter.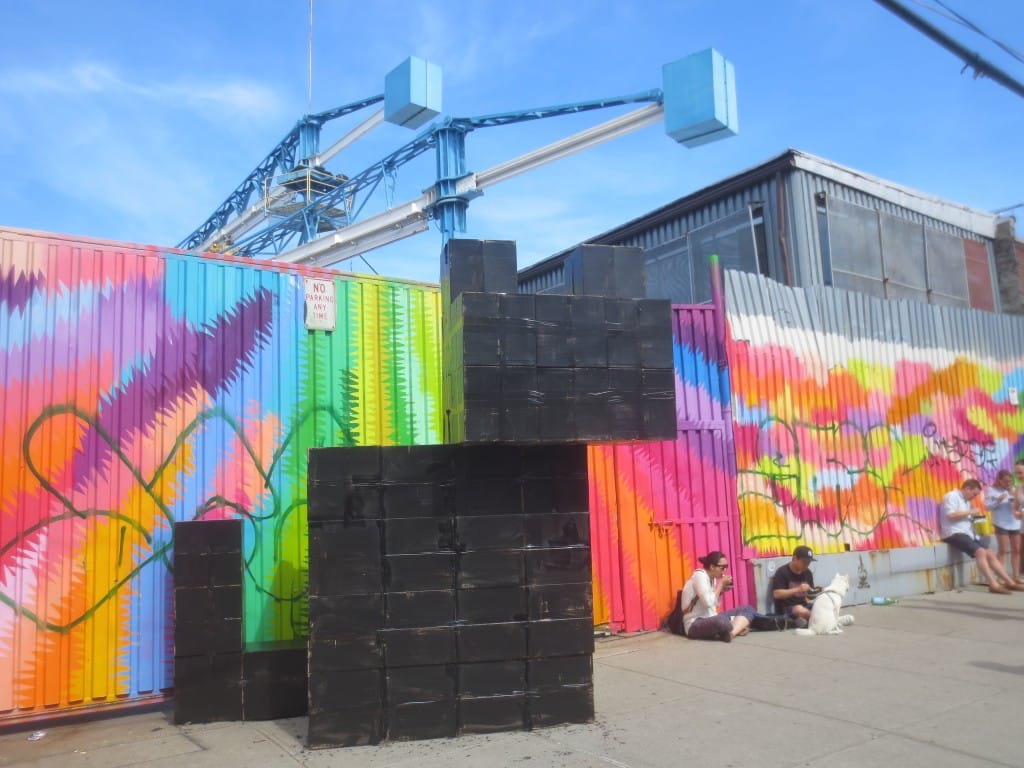 As a passerby looked up from the sidewalk, an artist climbed high on a ladder to create a giant cat sculpture out of stacked cardboard boxes.
Brent Owens' multimedia sculpture, see the Dr. Seuss-like tree in the photo collection below, was his fishing lure to bring in an audience to his garage studio. His work is a nod to artisan crafts of his youth and to an Americana hobbyist era that occurred even before he was born. Jenn Brehm, his wife and studio partner, is a painter who created a Dayglo participatory piece for patrons to interact with and add to. She had three collaborative collage, ink, and paint on cotton paper pieces finished by the time I arrived.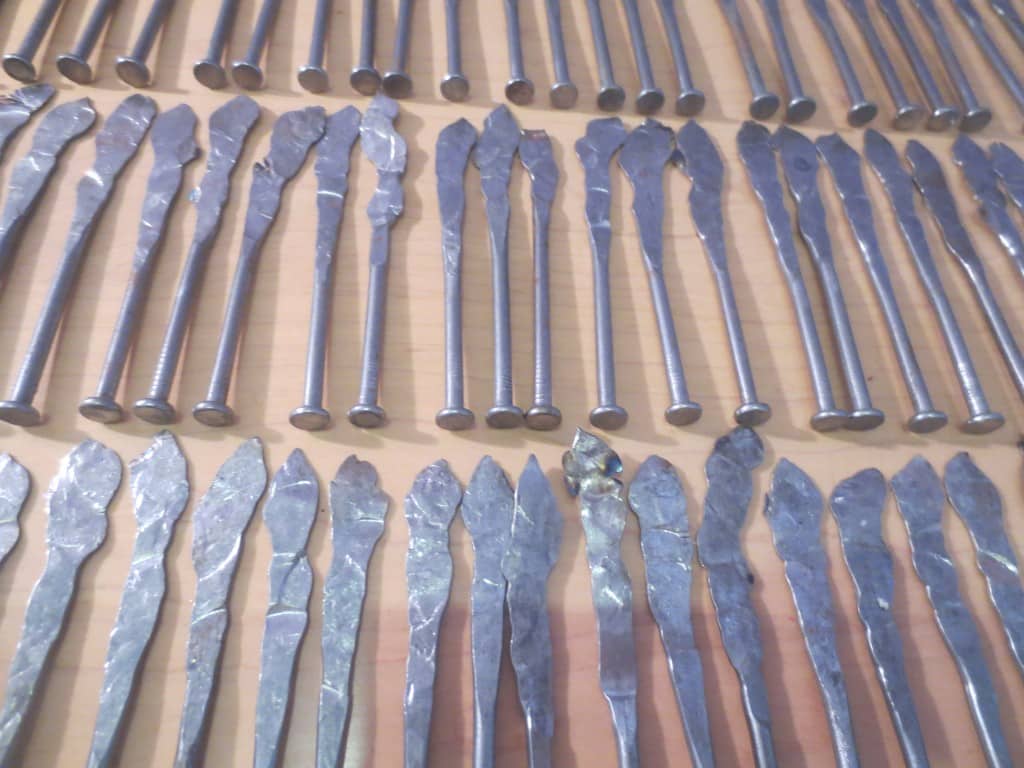 One of my favorite installations and performances was by Matty Davis. A visual artist, performer, and jewelry-maker using poetic ideas to encapsulate interactions between his body and of his art objects. His jewelry is unconventional and rough looking, made of flattened nails, gems, and chains.
His calmness as he hammers the nails is in contrast to the unsettling noise of the banging and crafting. It's a very romantic installation, a collection of work that draws attention to the corporeal body of the artist being as important to the work as the finished object itself.
In one haunting photograph that documented a performance of his, he pressed a flower into a cut made into the palm of his hand. It's vulnerable, disturbing, and beautiful. So much art today relies on polished gimmick or suffers from being ideas that can be executed by someone else as long as the "existential essence" of the idea remains.
The fun of going to an event like this that could be easily dismissed as a "Hipster block party", is that the variety here at BOS lets you decide what you want to interact with and look at. This notion is much more pleasant than being in the confined editorial note of established curators for museums that compete with each other, but whom show the same content.
Click any image to view the gallery:
Written by Betty T. Kao