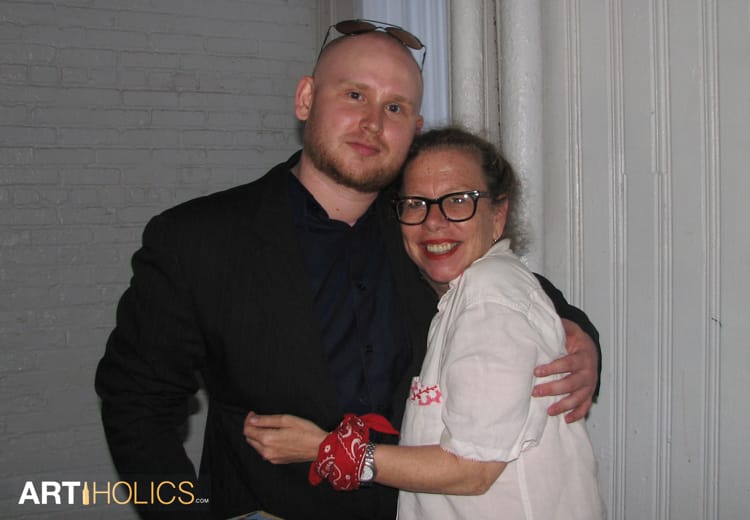 New York – Wednesday, June 25, 2014
Lynda Barry, one of my all time favorite cartoonists (Marlys, The Good Times Are Killing Me, Cruddy), is finally having her first NYC solo show "Everything: Part 1,"on view at Adam Baumgold Gallery through July 11. She is pictured above with me at MoCCA Fest 2008.
I found out about her solo show by stumbling upon a great article and interview on ARTnews by Nicole Casamento giving some back story as to what you can expect to see in the show.  In the interview Lynda explains why comics are like songs, and how to teach creativity to people who can't draw.
Adam Baumgold Gallery is located at 60 E 66th St, New York, NY 10065
Written by Cojo "Art Juggernaut"