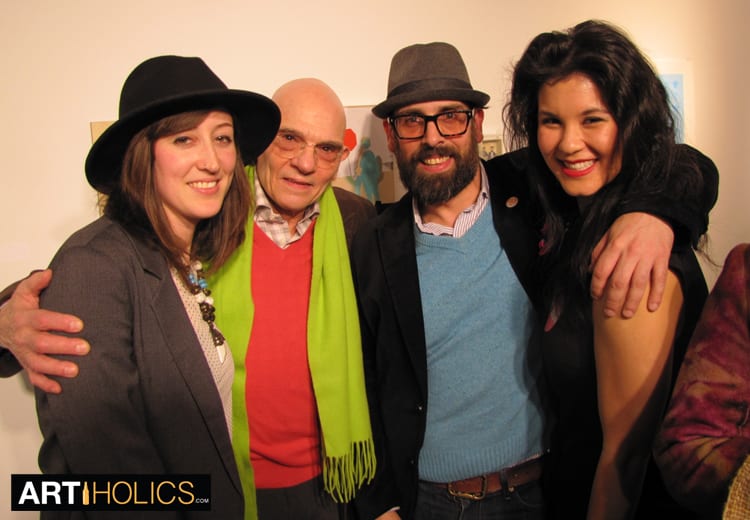 New York – Friday, March 28, 2014
Last night my second art crawling stop was at The Lodge Gallery on Christie Street in Manhattan's Chinatown for Johnny Leo Projects Presents: Charity Auction Benefiting Dana-Farber Cancer Institute for the 118th Boston Marathon.  The show was a pop-up mix of street artists and contemporary artists who all donated a piece(s) to raise money for the Claudia Barr Program at Dana-Farber Cancer Institute, one of the top cancer research facilities in the world.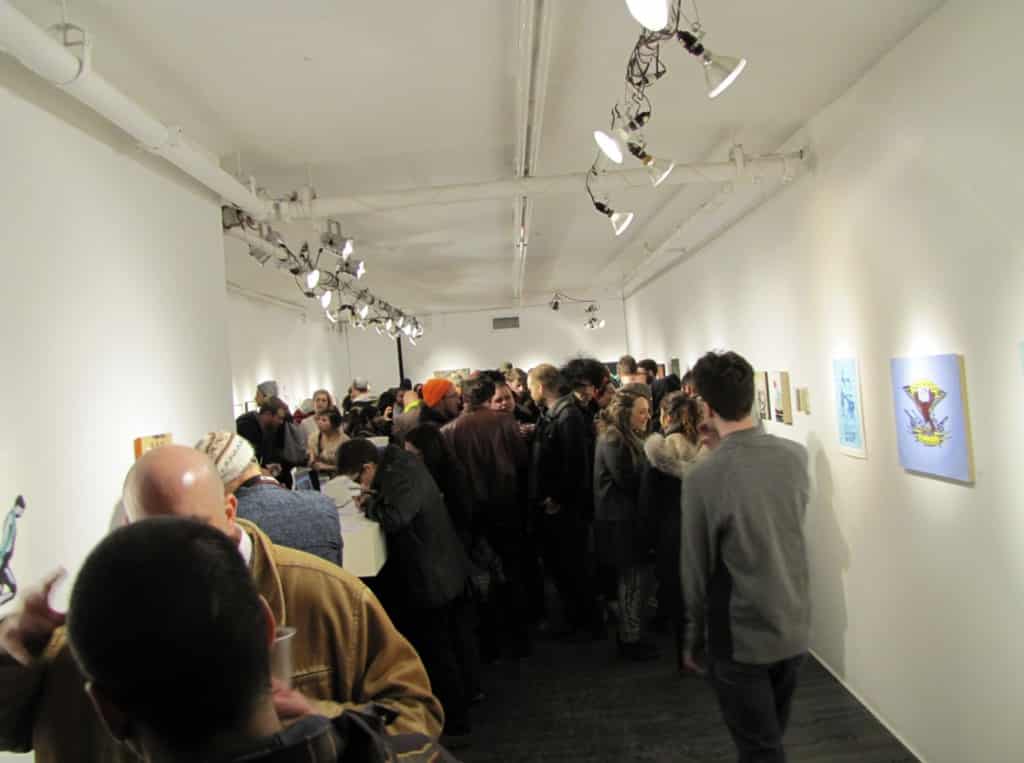 The show is up at the gallery until March 30th, so if you want to see the pieces in person you only have a small window to make it over there.  If you aren't in Manhattan but want to own a piece, you are in luck, works donated to the show are available to be bid on through Paddle8 here.  Auction ends 8pm Sunday, March 30, so you best check it out and make your bids ASAP.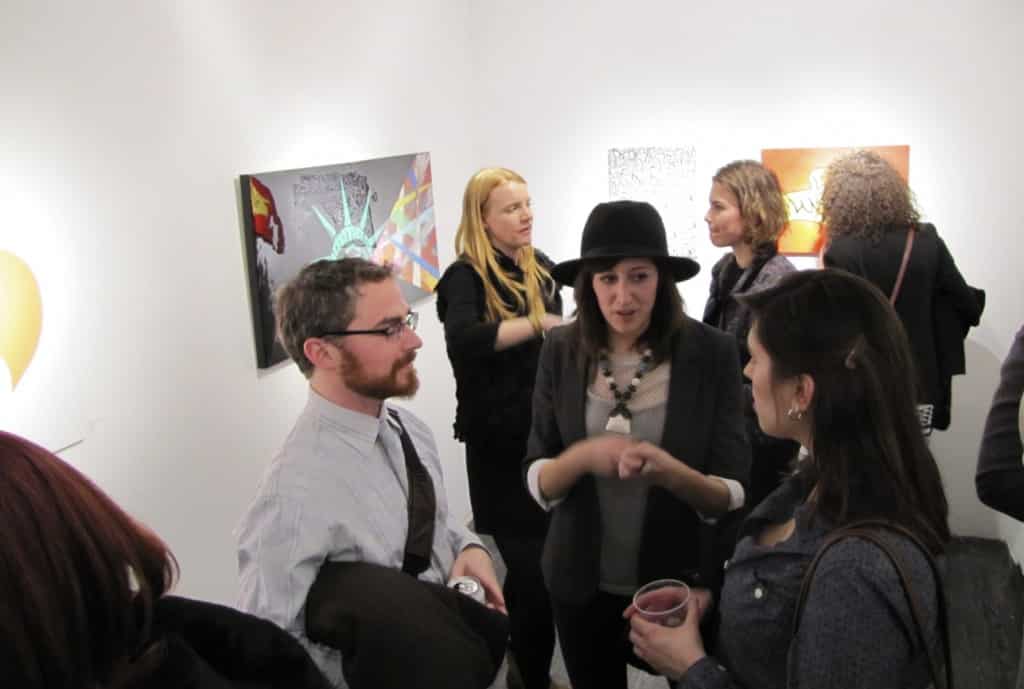 Featured artists include: GILF!, Icy & Sot, Joe Iurato, Greg Haberny, EKG, ASVP, Lunar New Year, Alice Mizrachi, OCMC, Sek3, Cern, Gentleman's Game, Shinji Murakami, Vexta, Fumero, Victor Cox, Dave Tree, Clown Soldier, Queen Andrea, Whisbe, Chris RWK, Boy Kong, Adam Dare, Brian Leo, Ellis Gallagher, Chris Smith, Joe Heaps Nelson, Rachel Meuler and Joseph Meloy among others.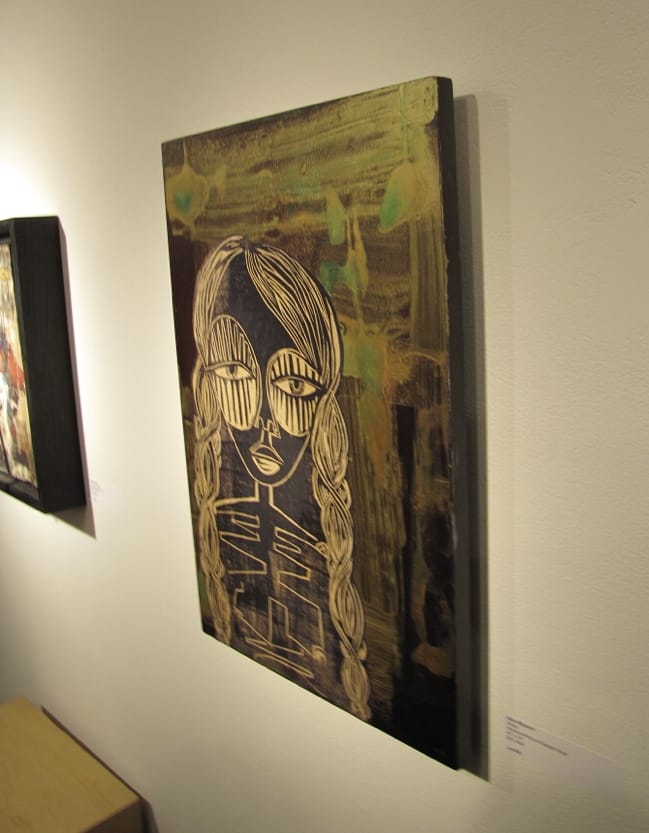 Artwork by Alice Mizrachi.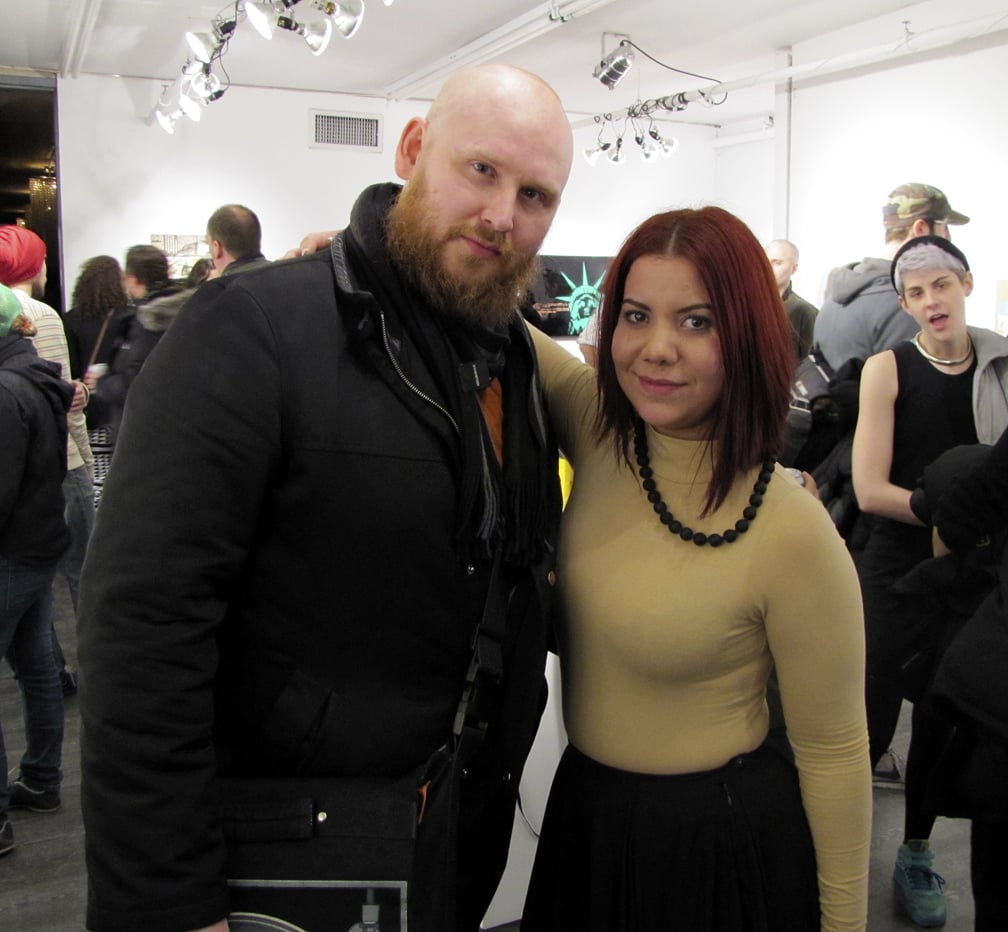 My art crawling buddy for the night, artist Raquel Echanique.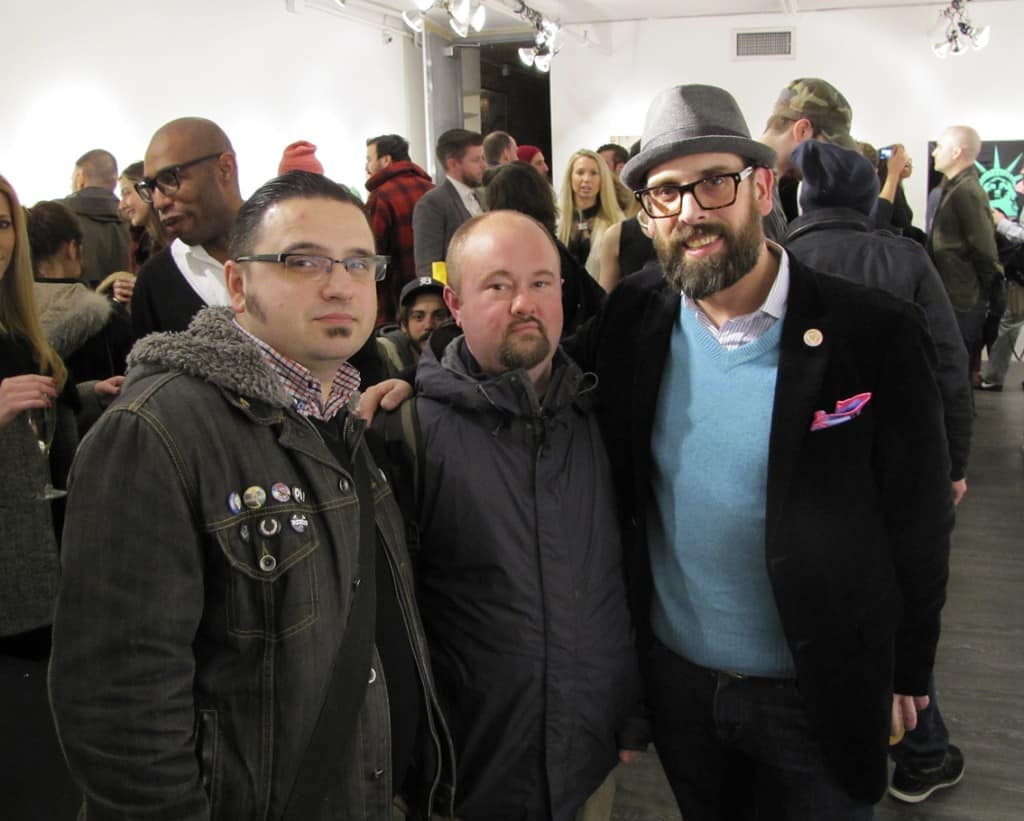 Chris RWK , Herb Smith, and Johnny Leo.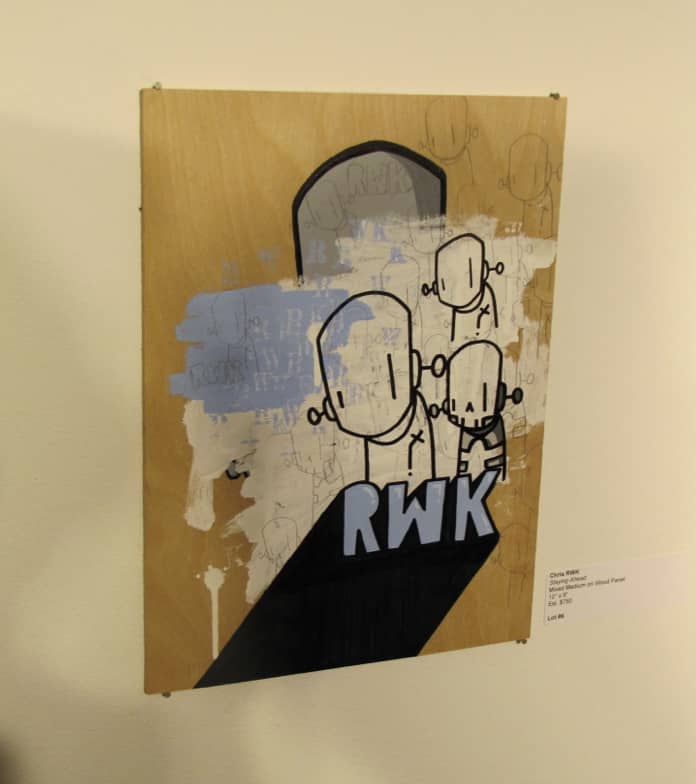 "Staying Ahead" by Chris RWK.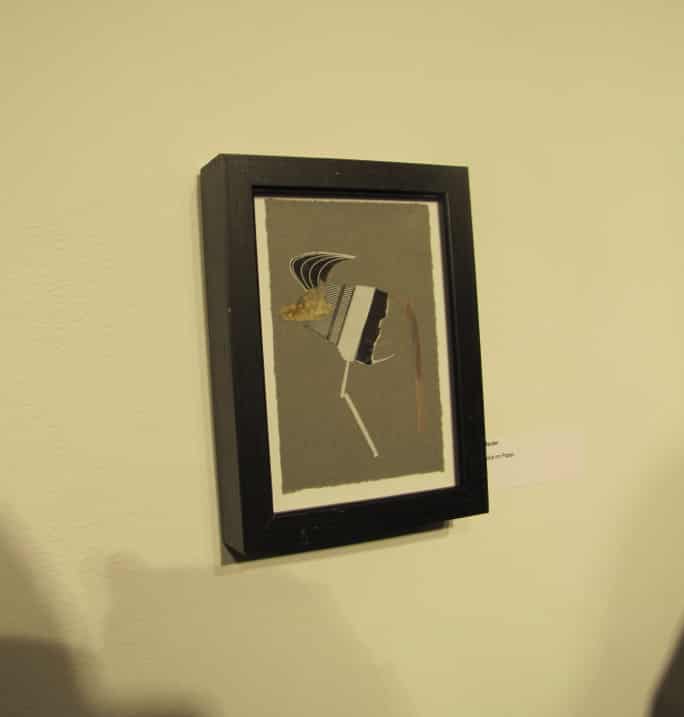 Art by Rachel Meuler.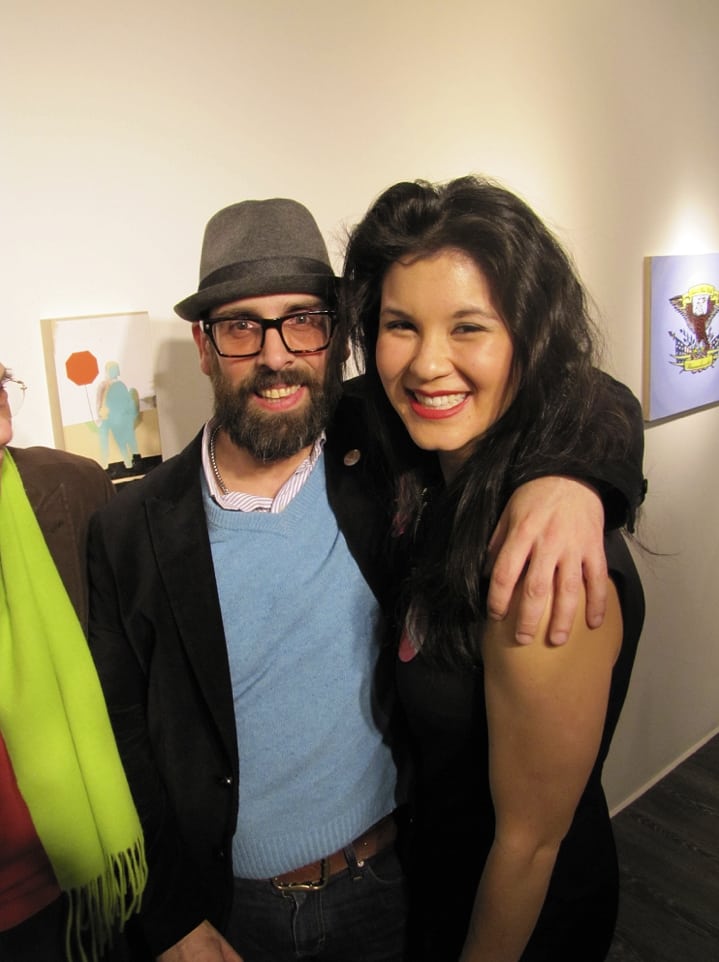 Johnny Leo and Cassie Leventhal.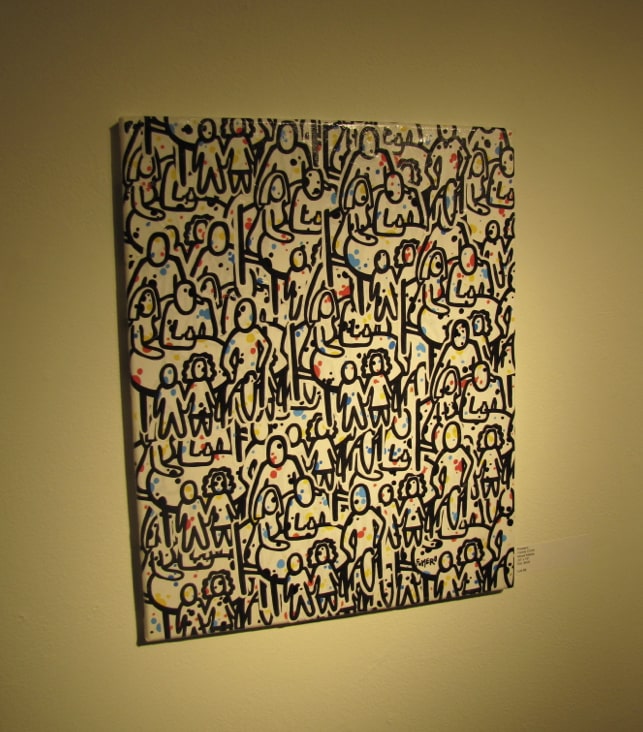 Artwork by Fumero.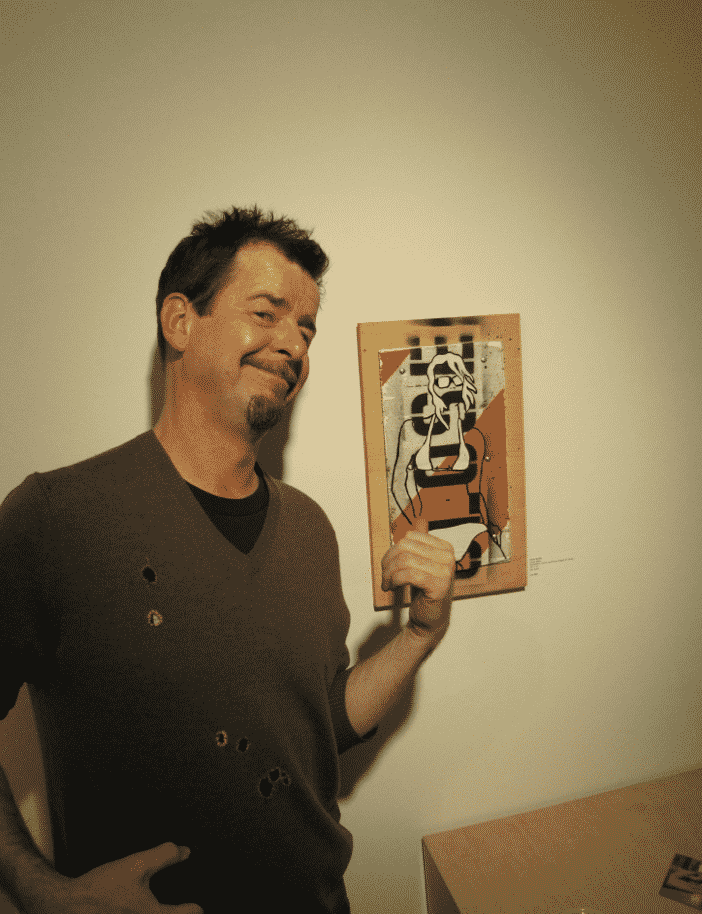 Greenpoint artist Chris Smith poses with his work.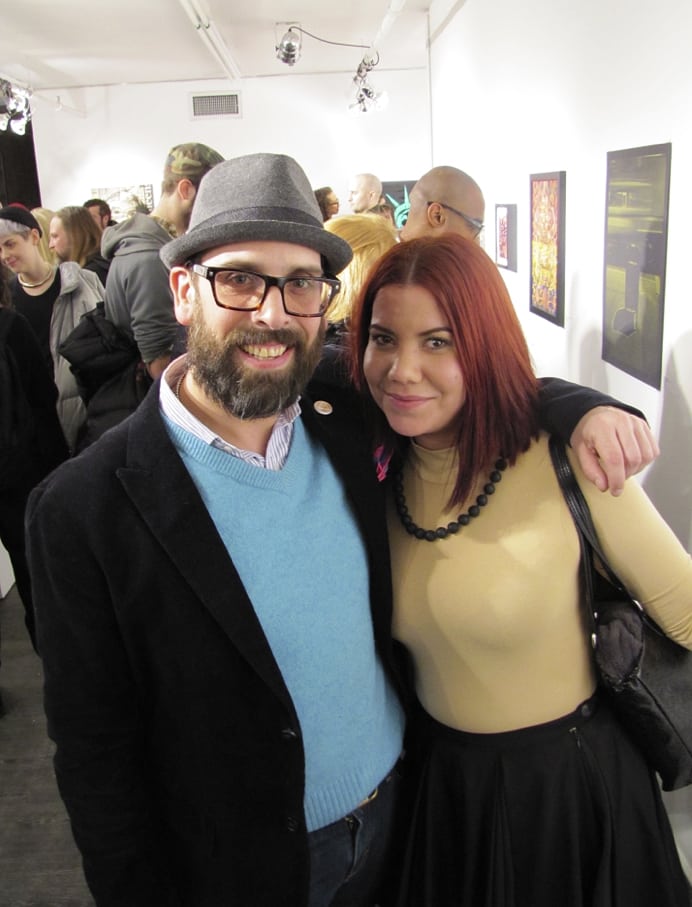 Johnny Leo and Raquel Echanique.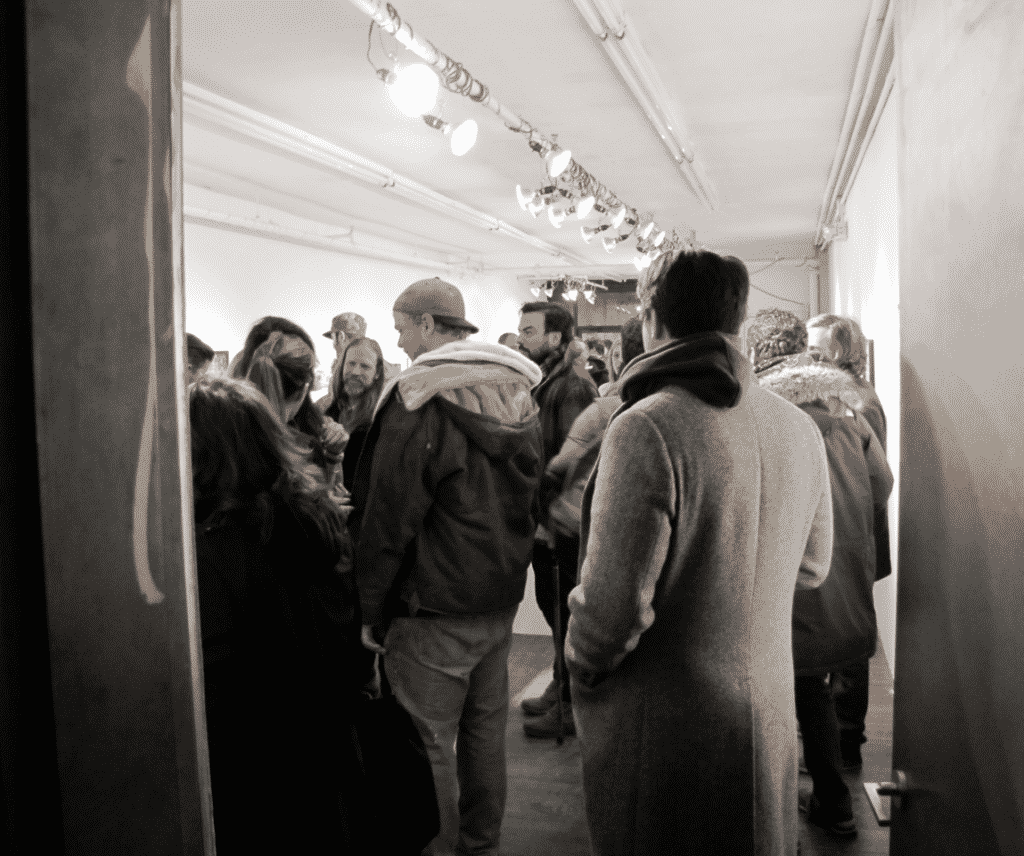 I actually have been to this gallery once before a few months ago when I went to my buddy Josh Clark's birthday party here.  The door in the back wall opens up to a speakeasy.  One of many NYC speakeasies that are trendy now.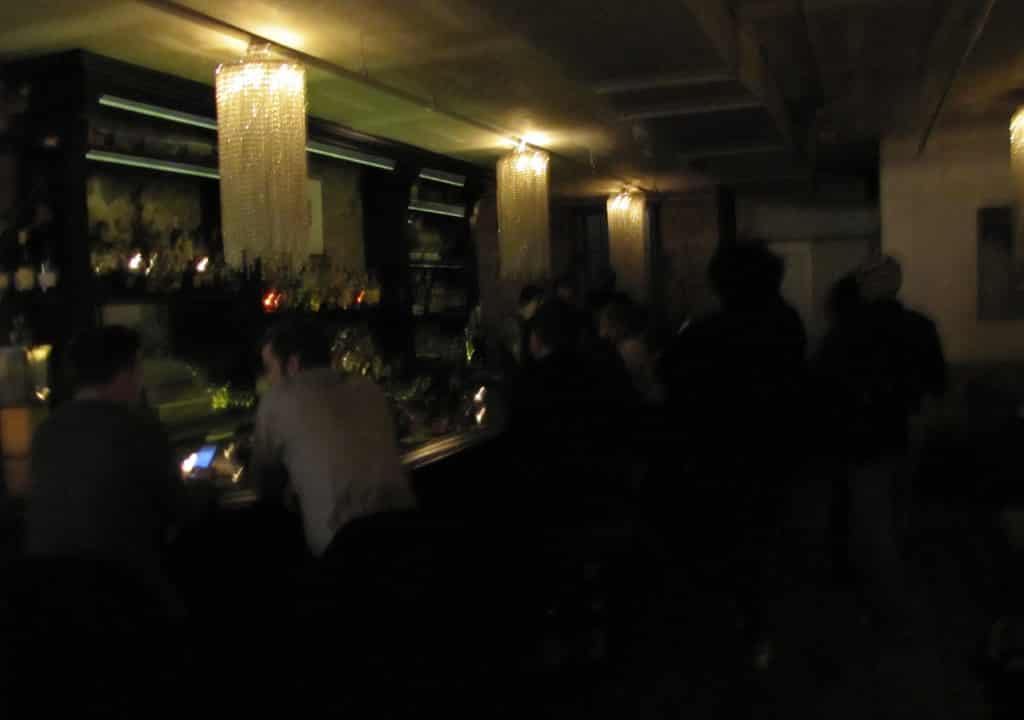 The bar probably keeps the lights on better than what they normally sell out of the gallery.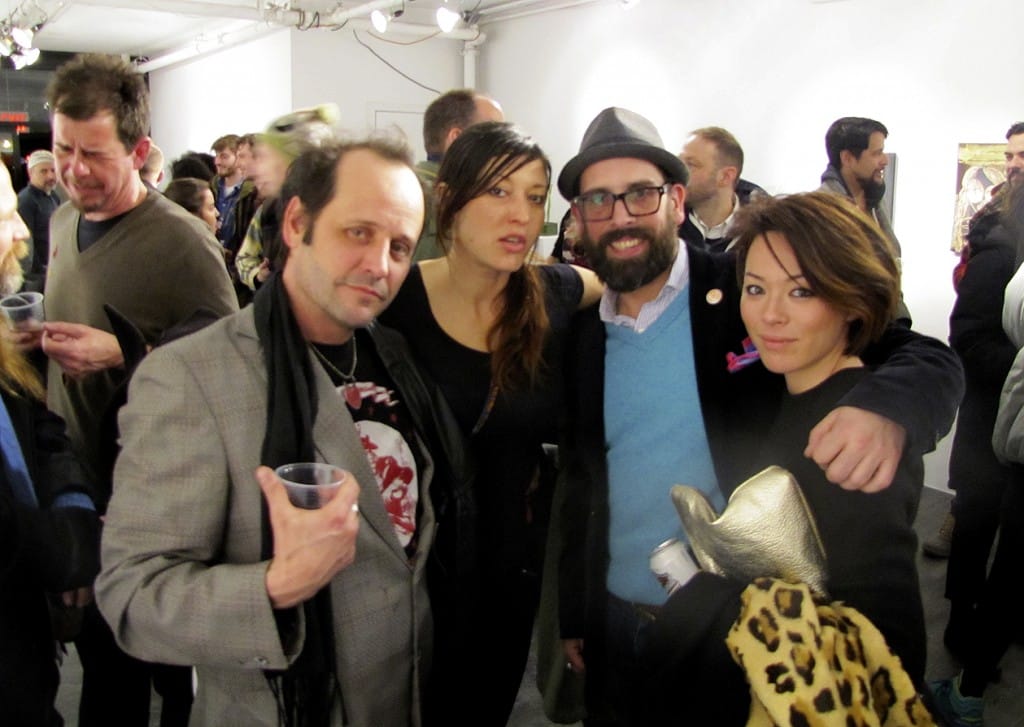 Artist Dave Tree, Mrs. Tree, Johnny Leo, and Shelby Werschmidt.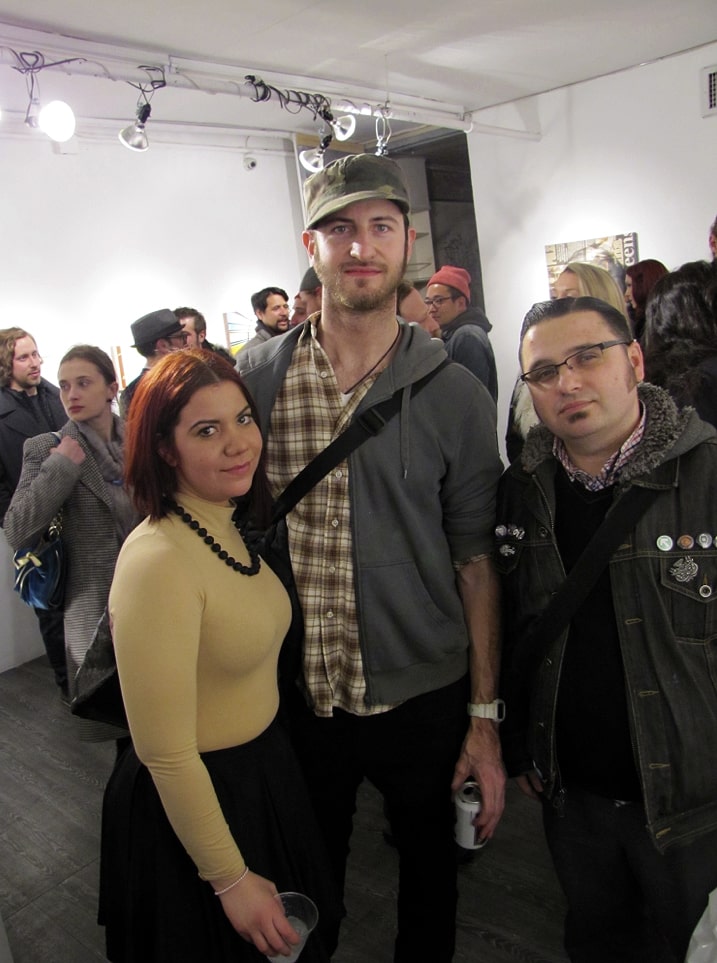 Artists Raquel Echanique, Joseph Meloy, and Chris RWK.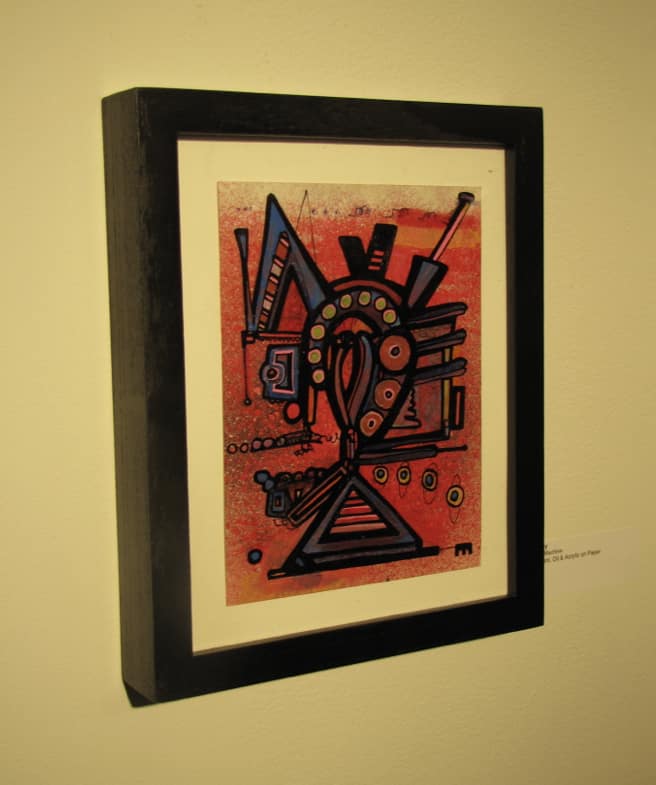 Artwork by Joseph Meloy.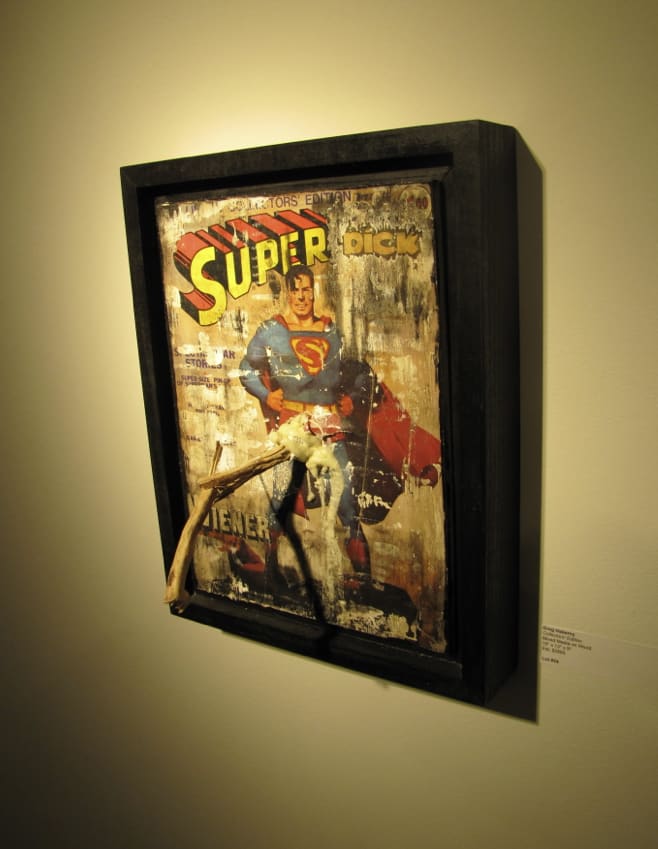 Artwork by Greg Haberny.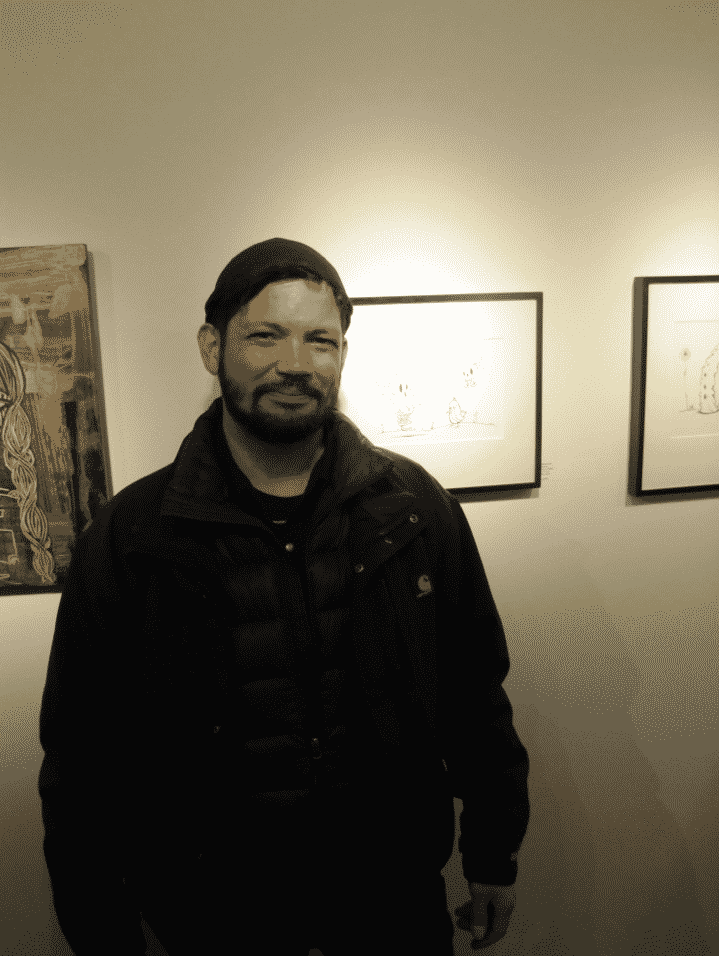 Artist Victor Cox and his work.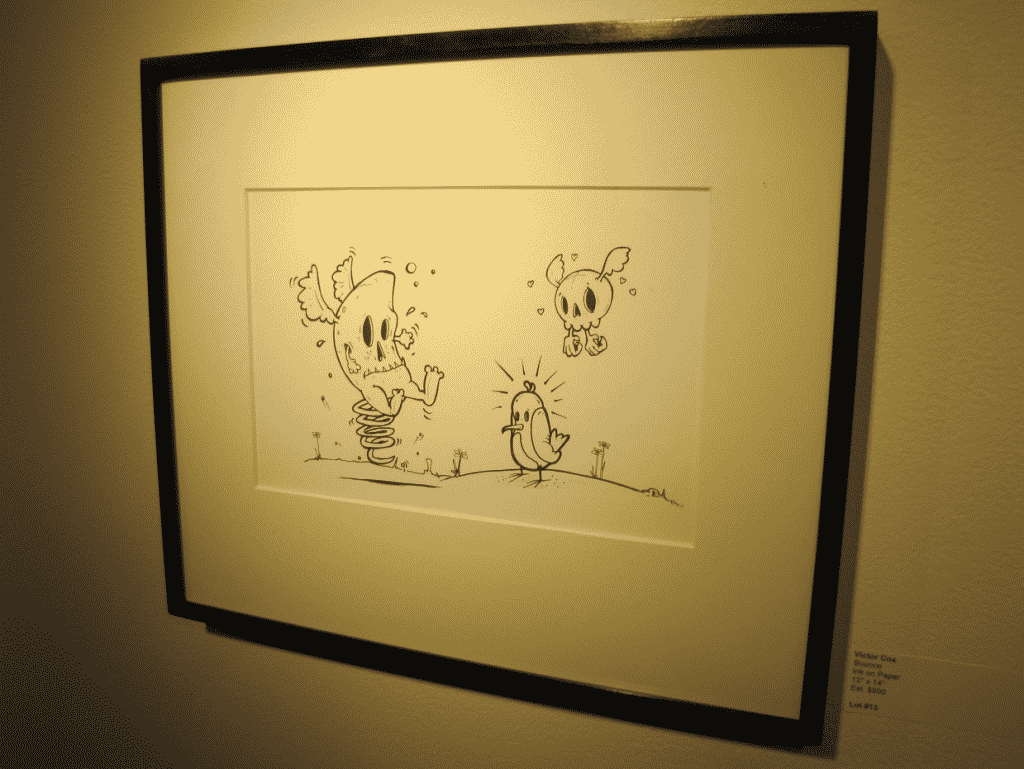 A drawing by Victor Cox.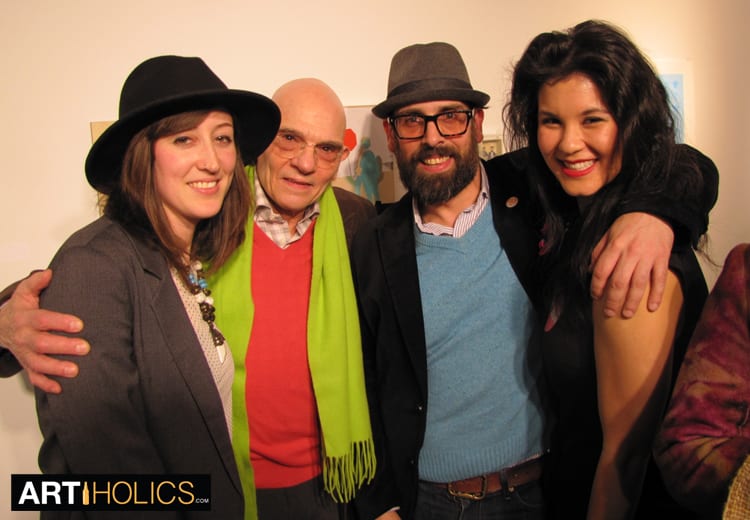 Christie O'laughlin, Joseph Leo (Johnny's Father), Johnny Leo, and Cassie Leventhal.
Written and photographed by Cojo "Art Juggernaut"