Toronto, Canada – Wednesday, July 4, 2013
Greetings from Canada, feels weird to say that on the 4th of July, Independence day and all.  This year is a break in tradition.  Normally on the 4th of July I would either be on a rooftop in Brooklyn or Manhattan.  Drunk at someone's apartment with a good view of the fireworks in Manhattan.  Even more likely I would have gone over the river and through the woods to my parent's house in NJ.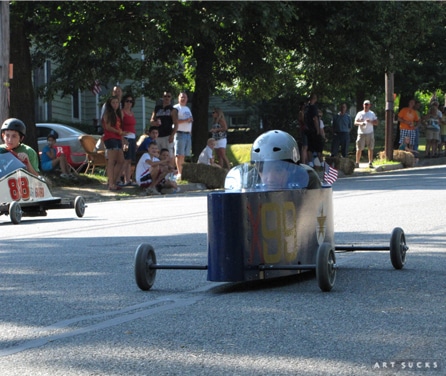 Where as tradition dictates, we would either wake up early and walk a few blocks over to the road with a steep hill where they hold the annual Orange Crate Derby, or just be lazy and order some bagels from the local bakery that makes them fresh.  Followed by some frisbee, bbq, and the pilgrimage to my old Jr. High School to sit in the field awaiting the light show.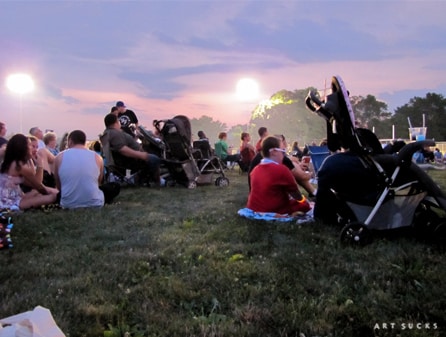 A primitive form of entertainment, to be sure, but for a small town it's quite a spectacular show.  They must sink 50% of the town's budget into that grand finale.
Well this year I will be up in Canada, crossing the border on July 4 does feel somewhat wrong.  My kid sister is getting married on Saturday in Toronto so for the next few days I'll be checking out the art scene, and the Canadian cuisine.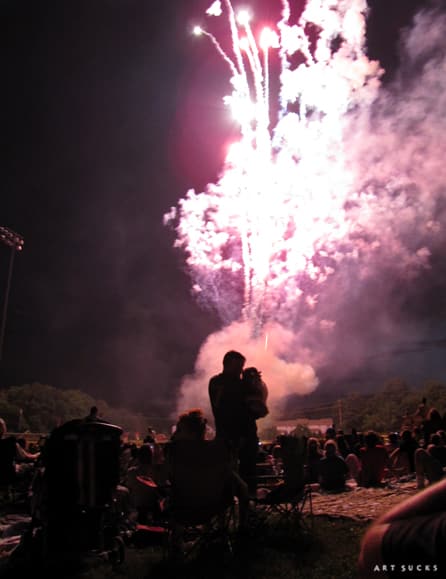 They did promise us BBQ, but even though it is kind of lame, as I write this I am already missing annual trip to the field and the fireworks.
Written by Cojo "Art Juggernaut"