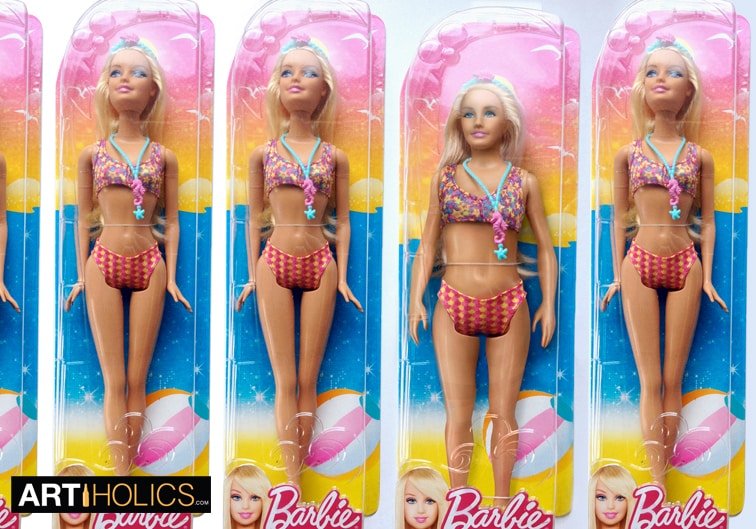 New York, NY – Wednesday July, 3, 2013
I recently wrote an article about how the print world is overdoing it with photoshopping models and celebrities to unnatural states of beauty, this is the opposite.  Artist Nickolay Lamm created a 3D model of the average 19-year-old, photographed her next to barbie, and then altered her to look like barbie, only with "average woman" proportions.

If Barbie is Marsha Brady, then why not a Barbie for the Jan Brady fan in all of us (I only mention this because this doll reminded me of an SNL era Melanie Hutsell mixed with Britney Spears).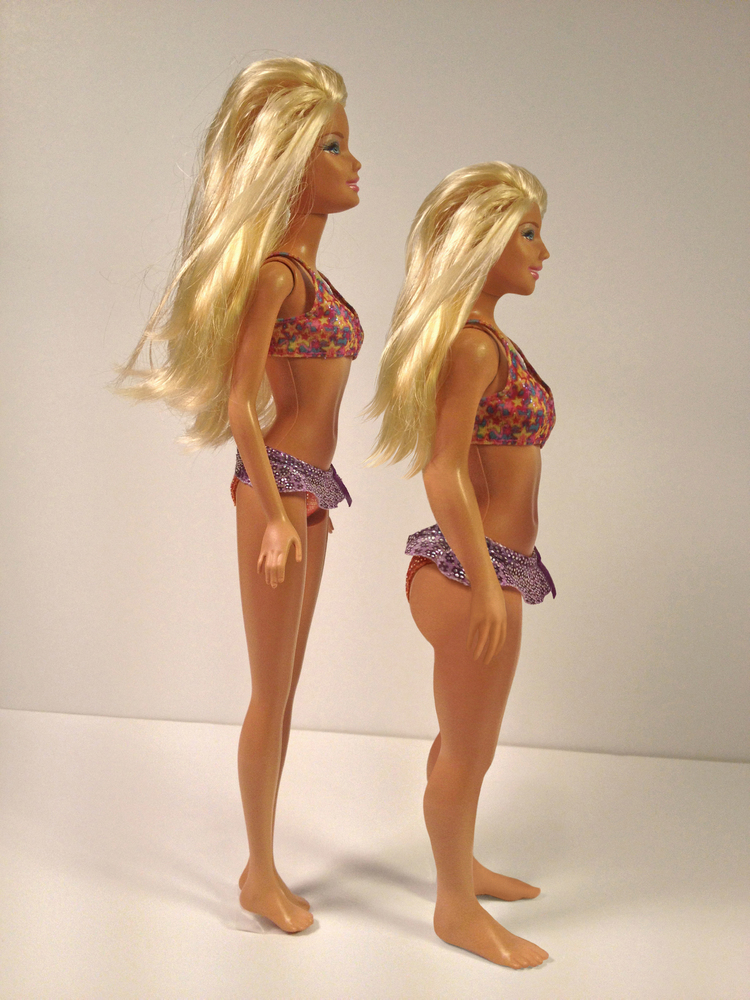 I always have preferred shorter women, with curves, and this Barbie has a badonkadonk.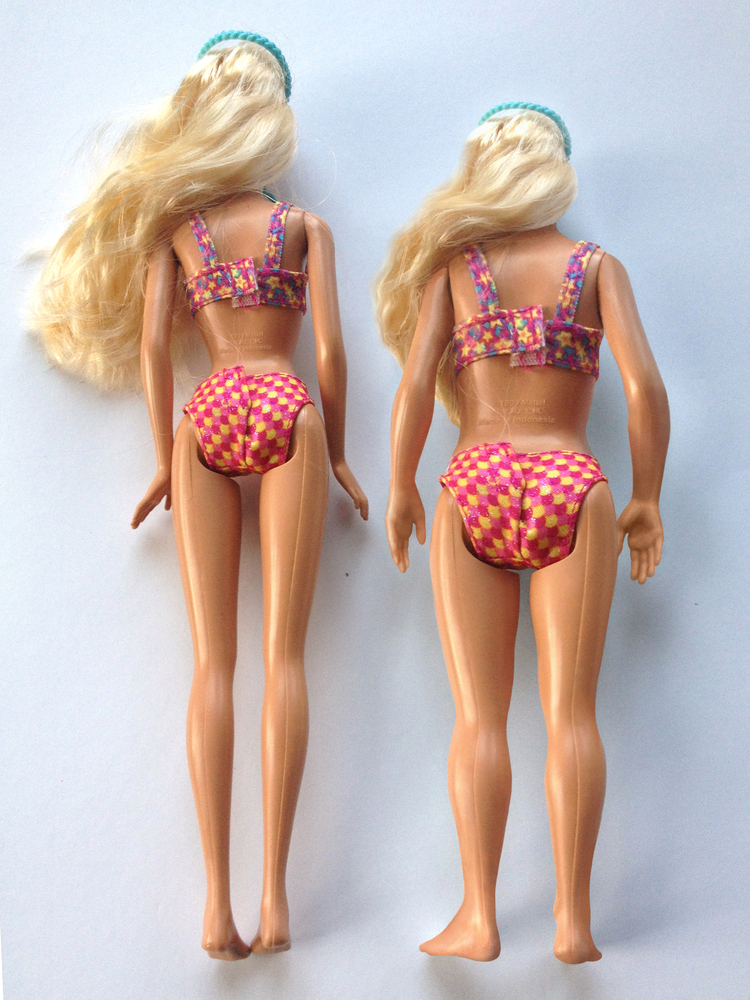 She's a small wonder, she's fantastic, made of plastic (Nice tramp stamps ladies).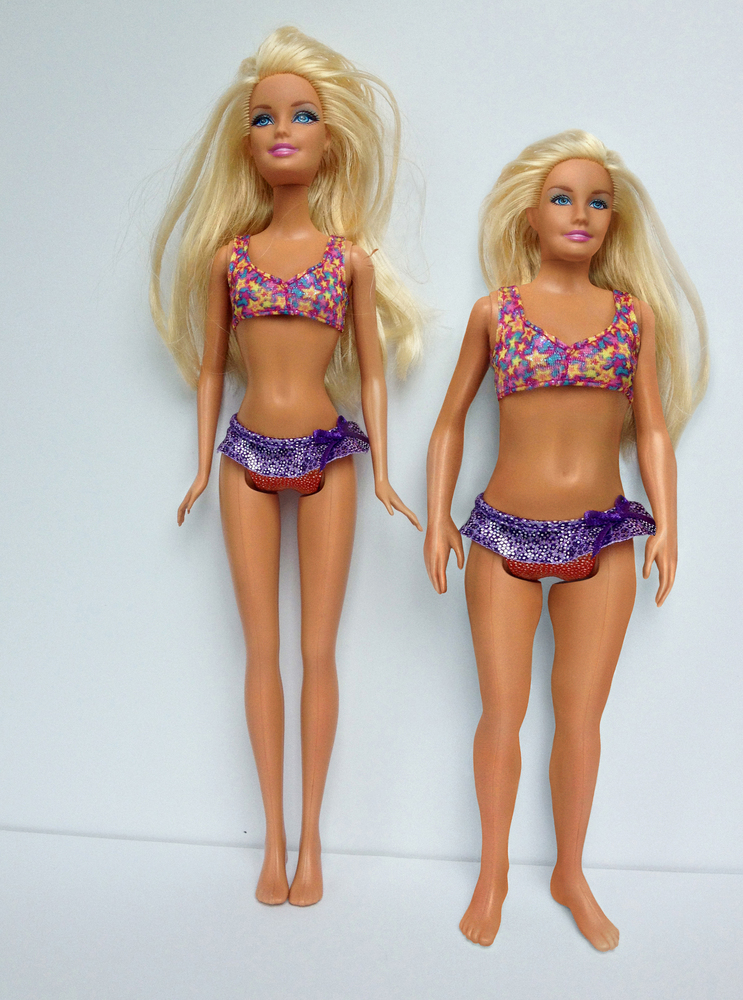 Average build Barbie looks a little drunk. Well, it's 5 O'clock somewhere. I'm not judging. 19 is legal in Canada.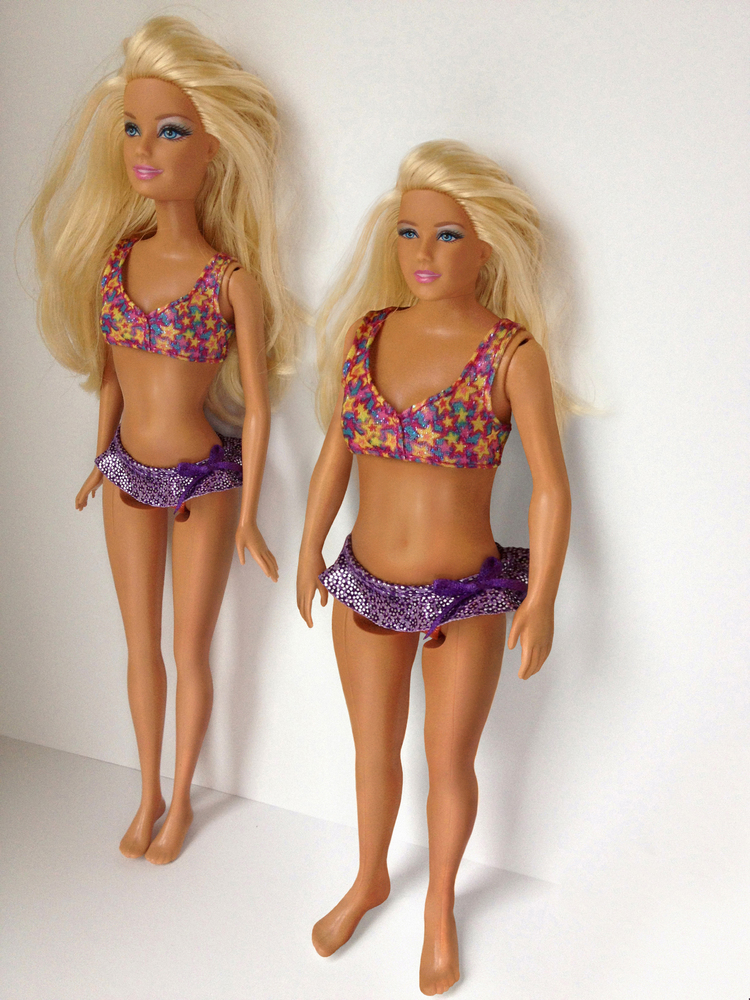 That skirt is not short enough.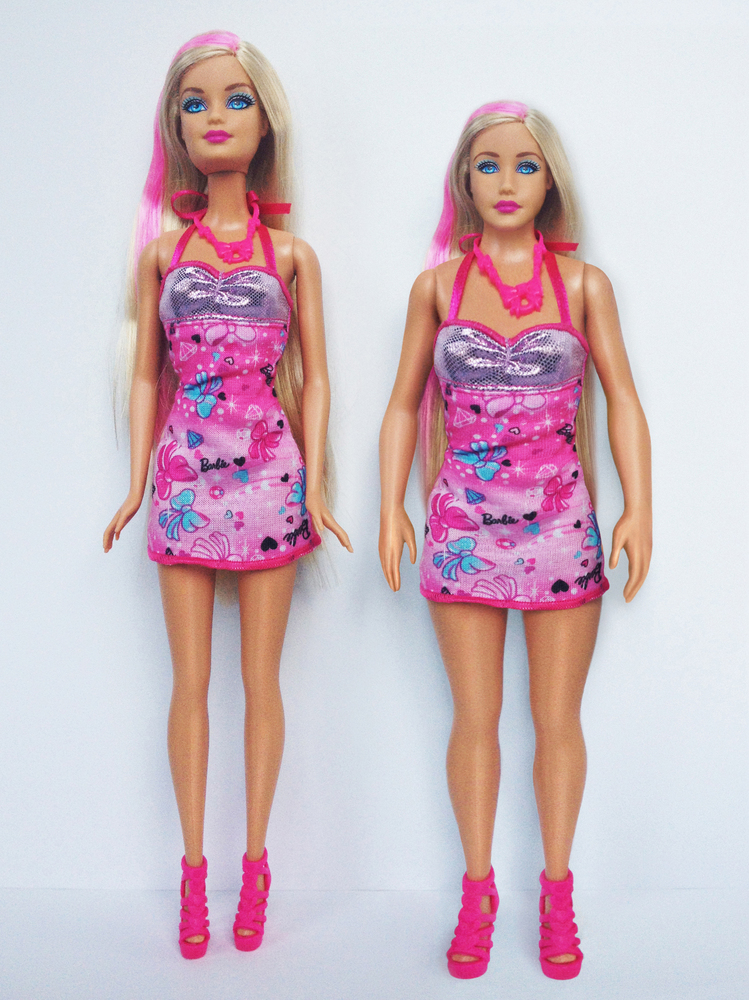 The bright colors don't fool me, you know the one on the right is emo.  She has a sadness in her eyes.
Written by Cojo "Art Juggernaut"
[via HuffingtonPost via MyDeals.com]