Gloria Vanderbilt Art – Anderson Cooper's Tour of 1stdibs Gallery
New York – Thursday, February 26, 2014
Cameras Rolled last night as Anderson Cooper and a packed house of New York Who's Who perused Gloria Vanderbilt's new solo art exhibition of works in gouach, collage, and pastel titled THE LEFT HAND is the DREAMER at 1stdibs Gallery in midtown.
As I walked into the up to the gallery space I realized that I was not at a Brooklyn warehouse art crawl. I was greeted at the door by a very attractive man holding a tray of cocktails (apparently this catering company is also a modeling agency).
As people started to filter in it was definitely a who's who of New York's high society. I haven't seen this many designer bags, scarfs, and skirts in one room since fashion week. Definitely looked like these women all do their shopping through Vogue magazine.
Check out the gallery below and see a detailed step-by-step of Gloria Vanderbilt Art and more!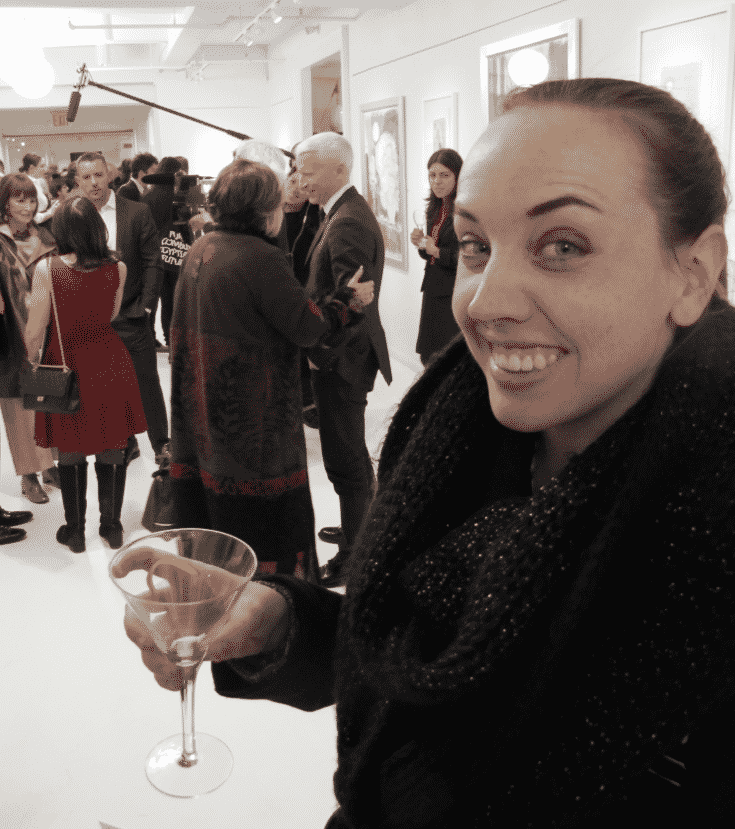 Anderson Cooper, Gloria Vanderbilt and a camera crew arrived. Cheers!
Of course I had just gotten out of work so I was wearing my combat boots, pony tail, and was carrying around my plastic bag with my leftover lunch in it.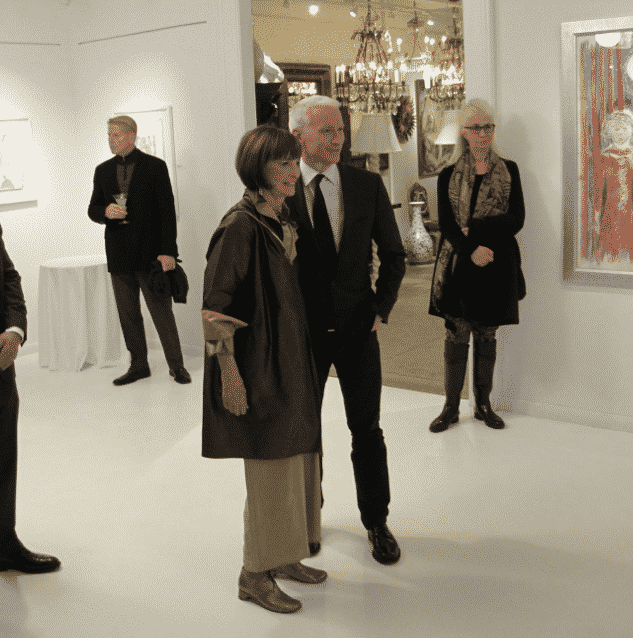 Gloria Vanderbilt has been making art since the 1950's. She's even had success as an author, designer, and actor. She's also the mother of Anderson Cooper (who earlier in the day scooled Arizona Senator Al Melvin on national TV).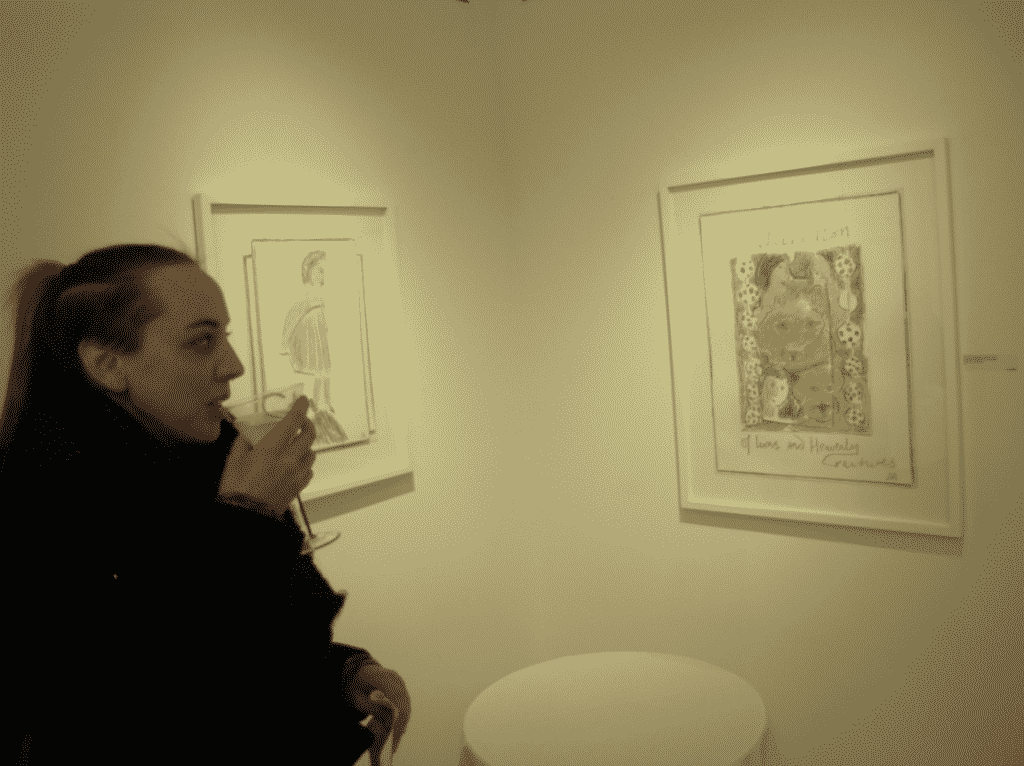 This woman has been a New York icon for decades – it was exciting to get to see some of her works up close and personal. I made sure to arrive early so I could get a good look before the place really started to fill up.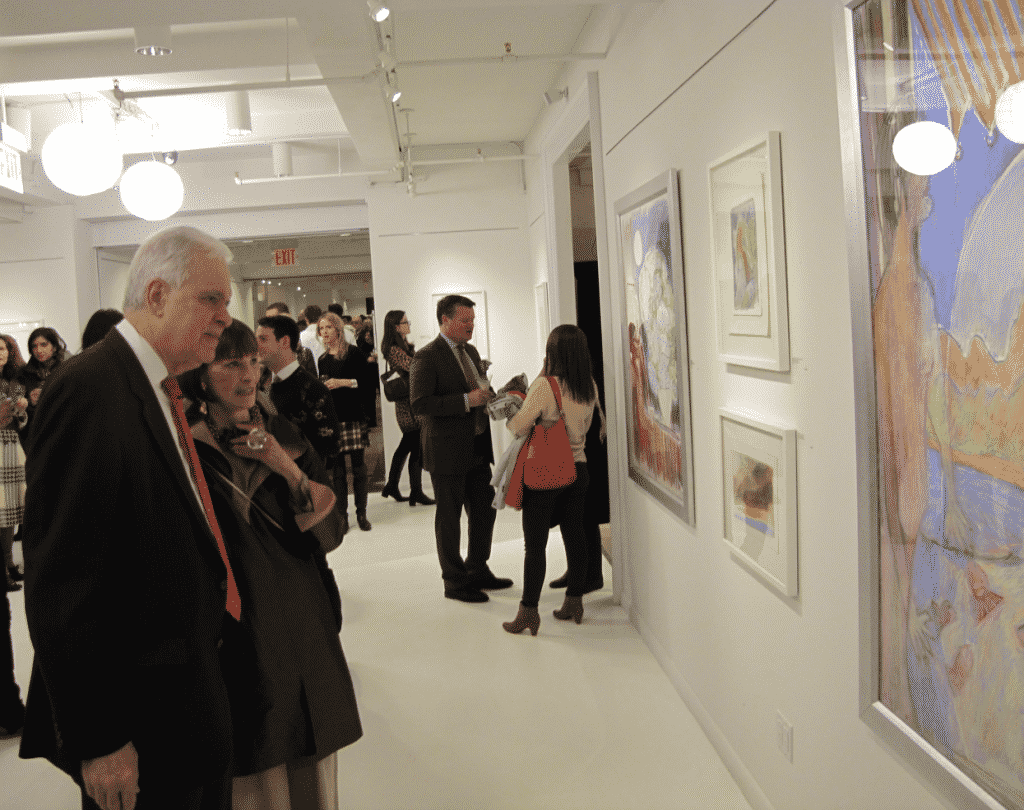 For this show, Gloria used mostly pastels. The quick, jarring line work and muted color pallet allowed for a dreamlike, inner child sense to the work. There were a few homages to other fine art works done in her style, such as her version of Gustav Klimt's 'The Kiss'.
I wish I was able to talk to her in detail about her work but unfortunately there was a camera crew following her around so it was hard to get up close and personal with her. However, since the woman is 90 years old I wasn't going to hound her for a statement.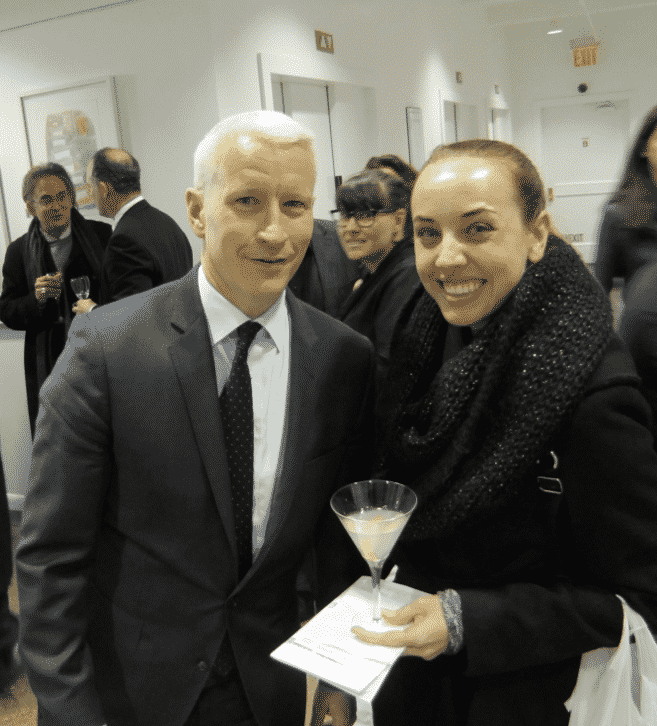 Speaking of the camera crew – rumor has it that Anderson Cooper and (his mom) Gloria Vanderbilt are working on an HBO documentary together… unfortunately I was unable to find any other info to officially confirm the rumor (but be sure to keep you eyes pealed for Cojo and I in the B-roll).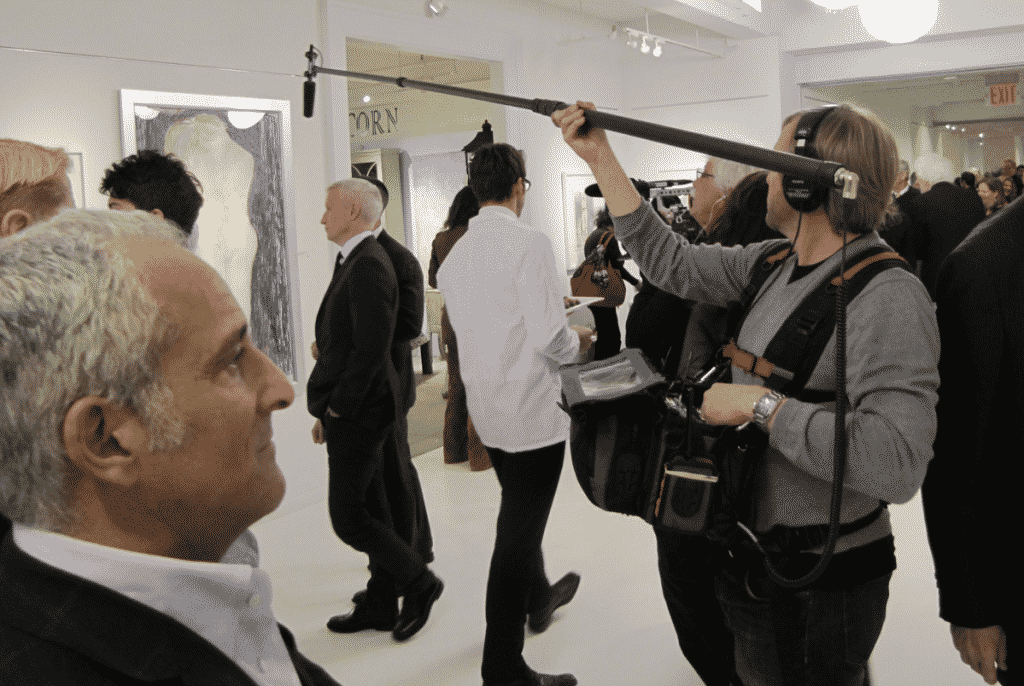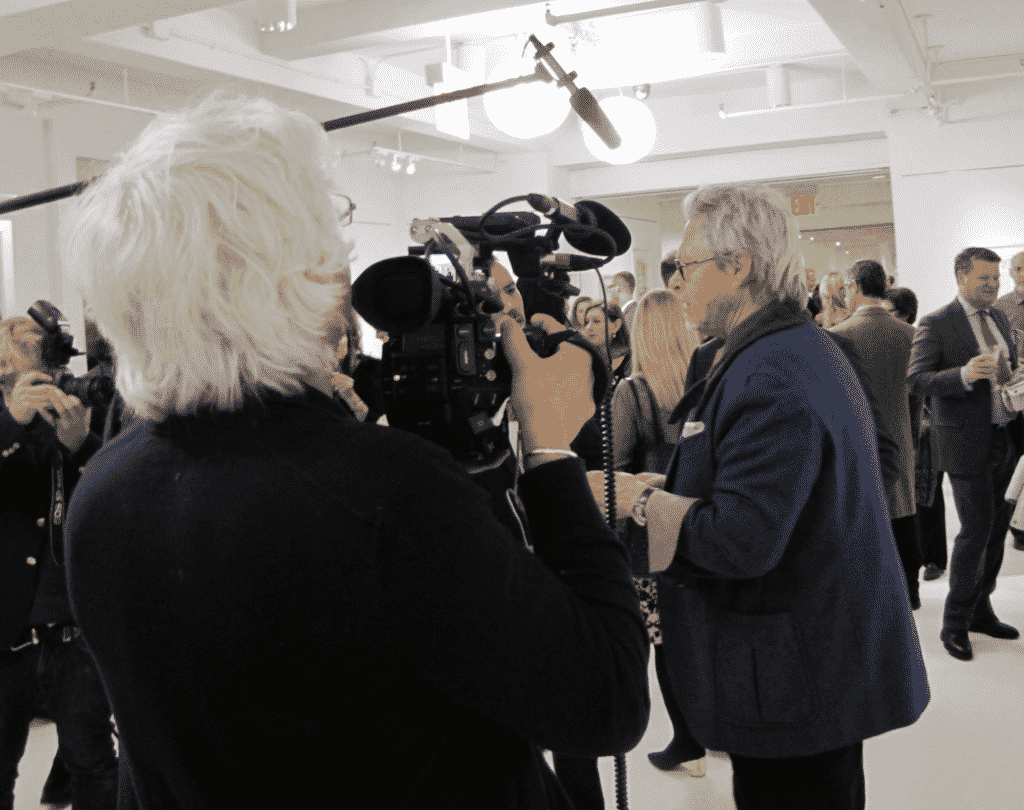 Let's take a look at some of her work.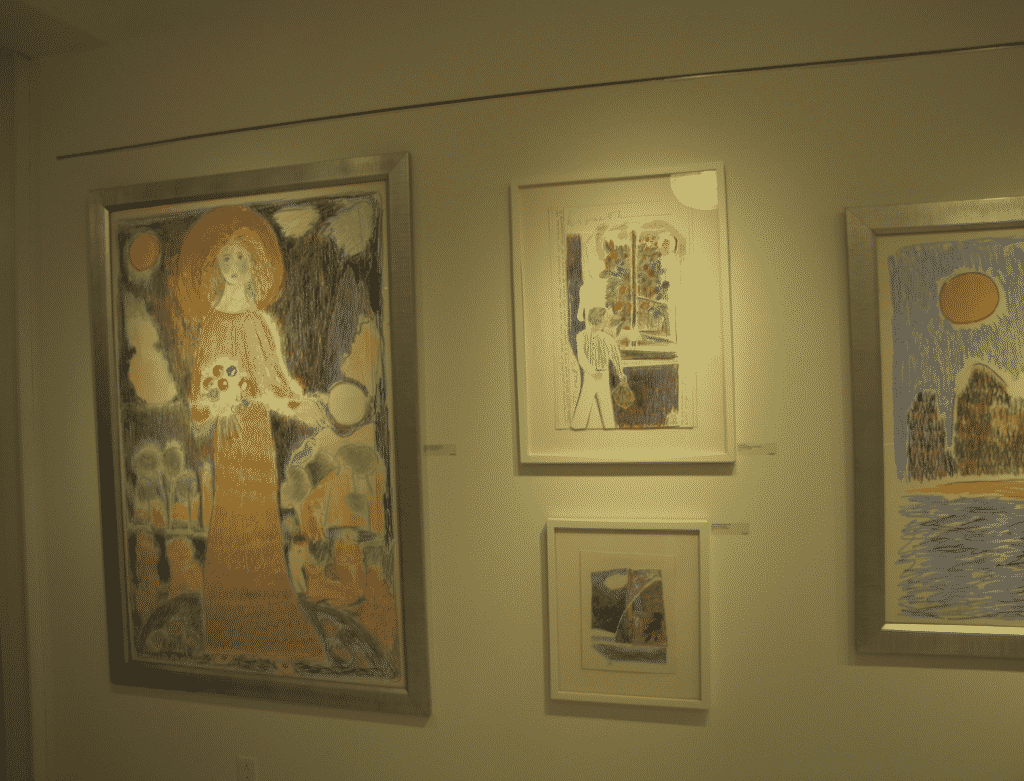 Left to Right: Garden of Earthly Delights, 2013 –  Hiraeth, 2013 – The Girl Who Ran Away, 2013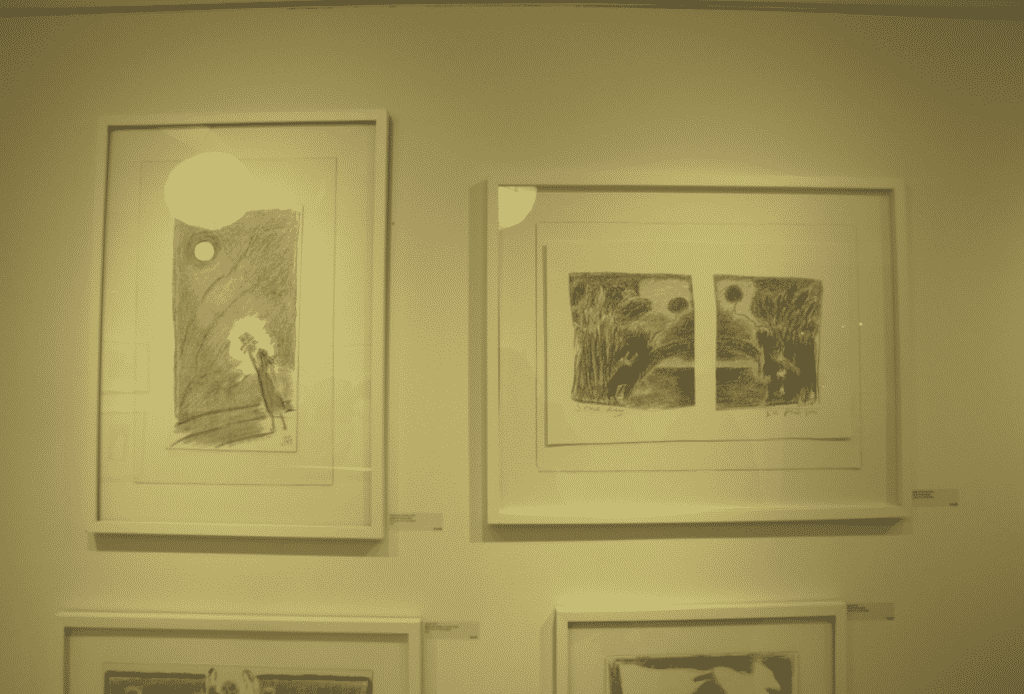 Flowers for the Moon, 2013 – Someday I'll Find You, 2013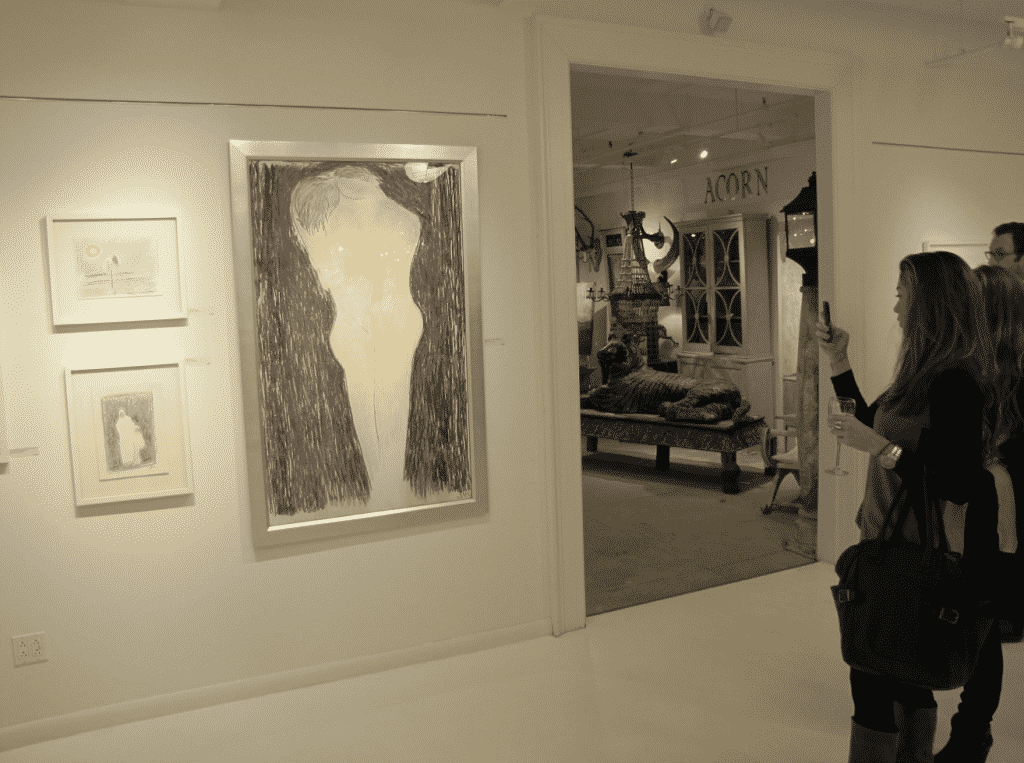 Together Alone in the Unknowable Night, 2013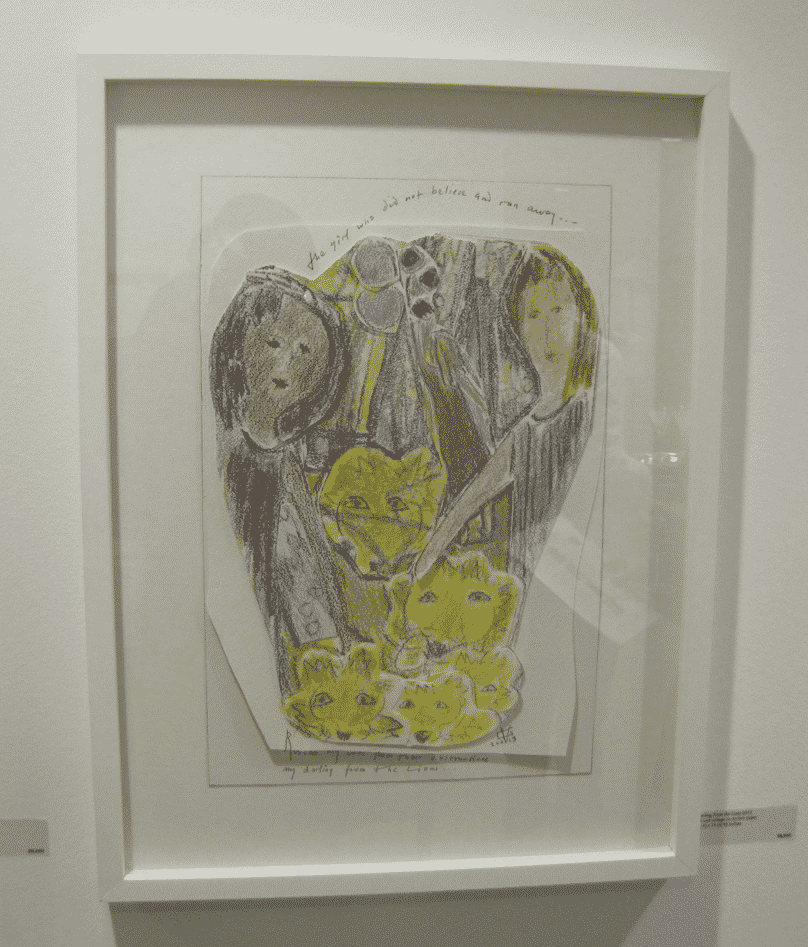 My Darling From the Lions, 2013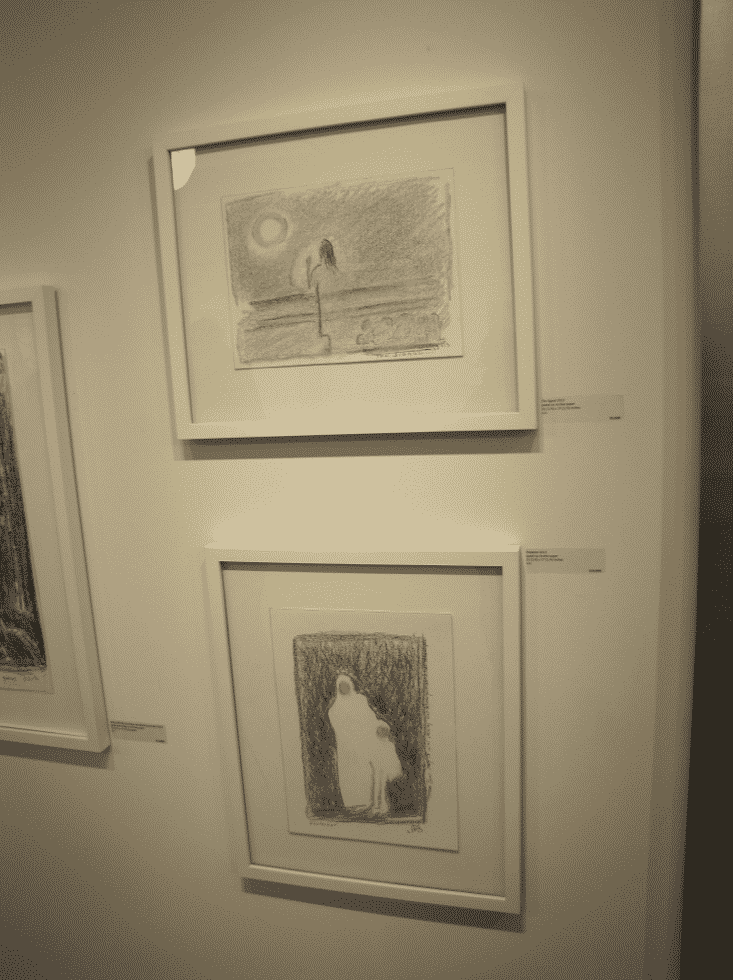 The Signal, 2013 – Protector, 2013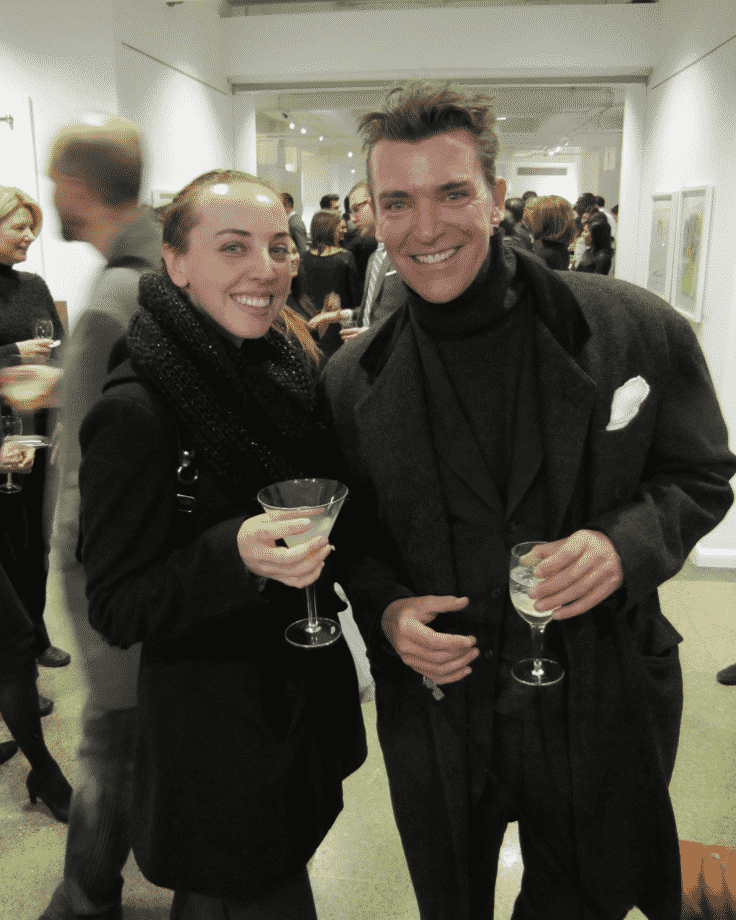 I met interior designer Todd Black and his dog Puck.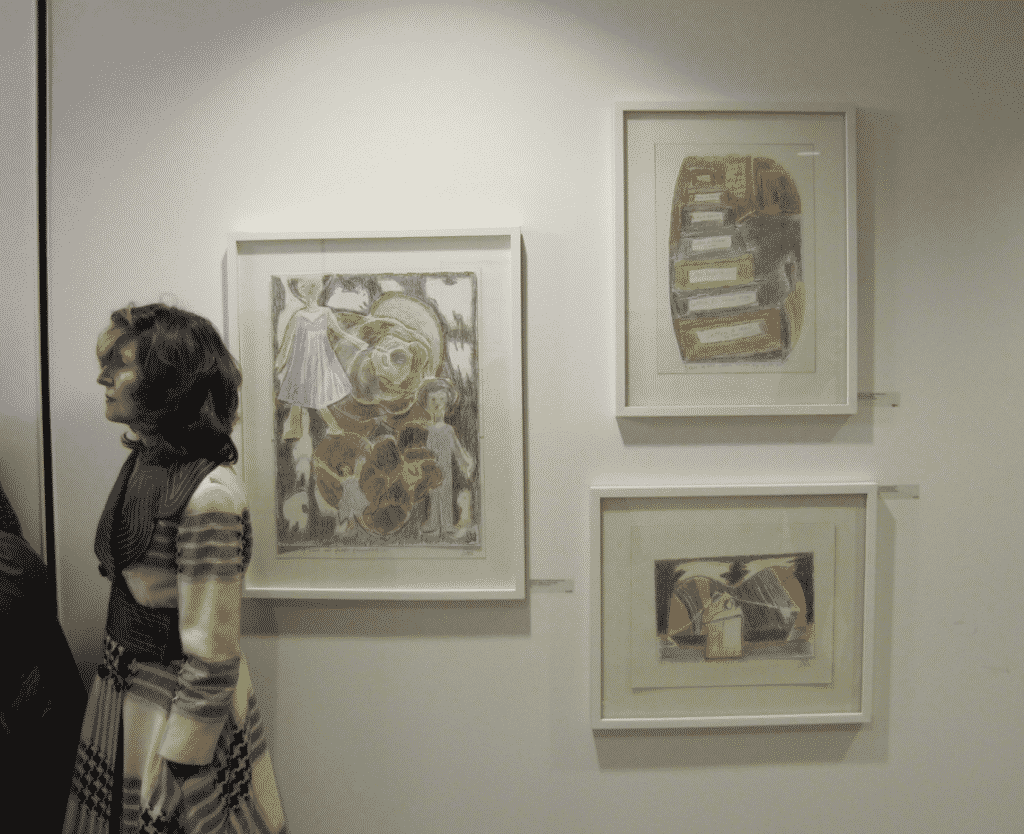 Dreamers of Love and Fateful Encounters, 2013 – Lock the Door – Swallow the Key, 2013 – The Abandoned Ship, 2013
THE LEFT HAND is the DREAMER by Gloria Vanderbilt is on view at 1stdibs Gallery from February 27 – March 28, 2014.  200 Lexington Ave., 10th Floor., NYC.  You can view the full online catalog of 50 works in this show by clicking here.
Written by Jessica Slagle
Photos by Cojo "Art Juggernaut"