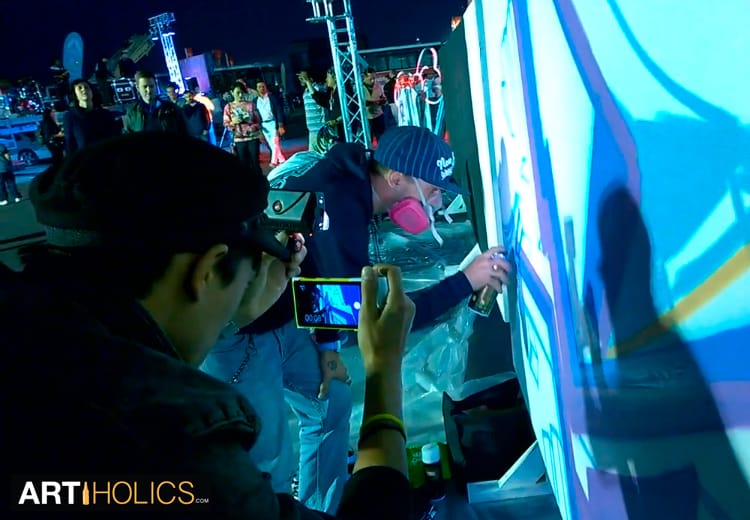 Dubai, United Arab Emirates – Tuesday, February 11, 2014
"Street Night Art" is the brainchild of Maria Constancia Urriutia, dedicated to bringing people from all walks of the art spectrum to share and create art. When asked where the need for such an event arose from she explained:
"Every time I would visit my friend in Al Quoz I would get lost among the ugly industrial buildings, it seemed so desolate and bland that I thought that this would be a great space to create real –live art." – Maria Constancia Urriutia

Her observation lead to the creation of the Street Art Night Project, a vision that came to life in Dubai's Al Quoz district on the January 24th, 2013.
STREET ART DXB YT from Hyku Desesto on Vimeo.
The hugely successful event drew thousands of visitors from Dubai's diverse melting pot and invited spectators to view art in motion. Far away from the pristine Dubai malls, art enthusiasts were invited to a more humble setting. From mural artists to 'street artists' the event catered to the rustic painter, the developing artist and the more established artisan.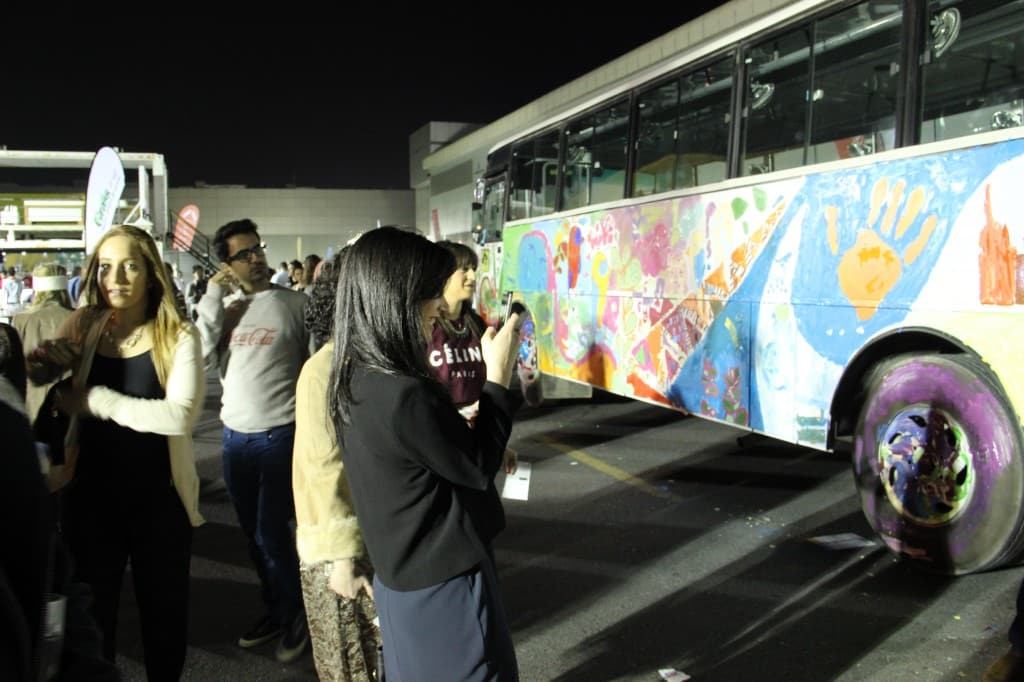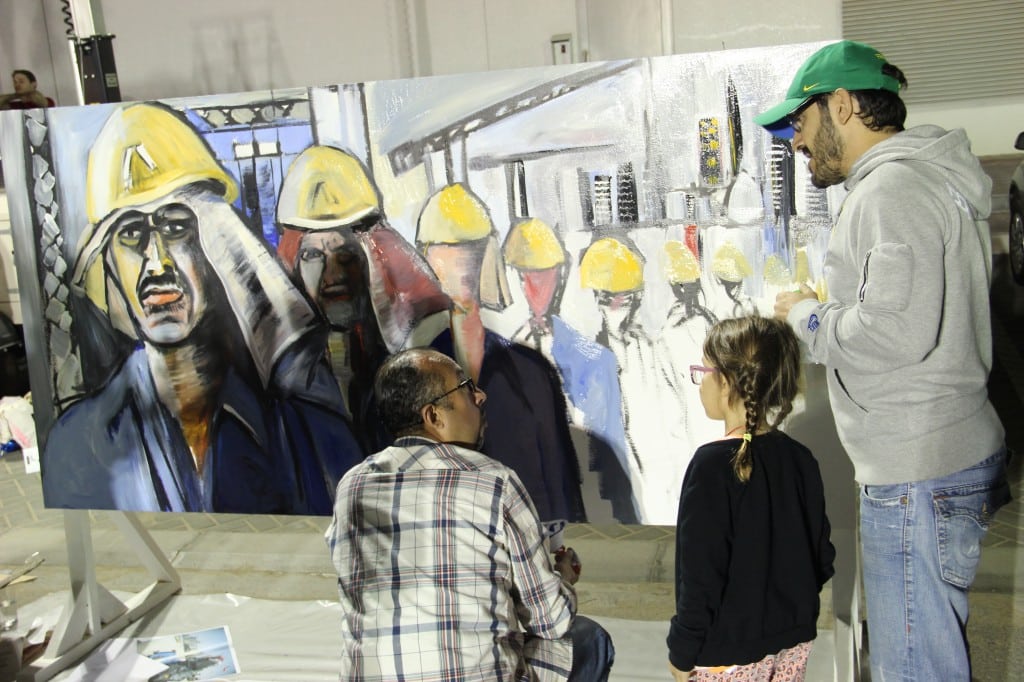 Artist: Moones
Approximately 50 artists participated. This "real time" experience offered spectators an insight into the journey of creating art, watching the story unfold before your eyes and to witness the fruition of the symbiotic relationship between the artists themselves.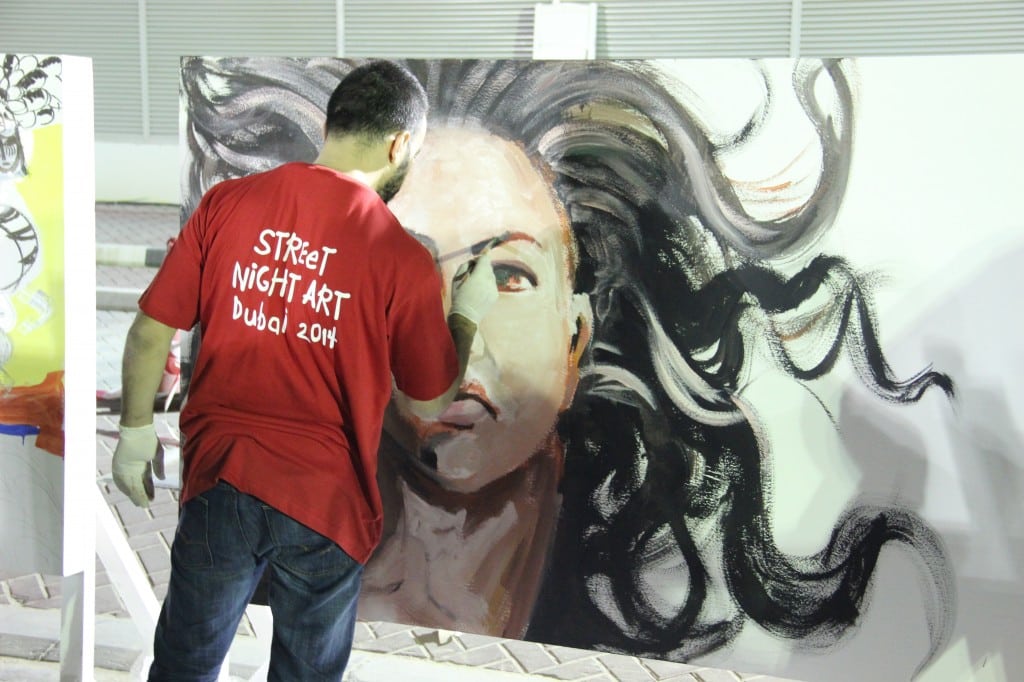 Artist: Say One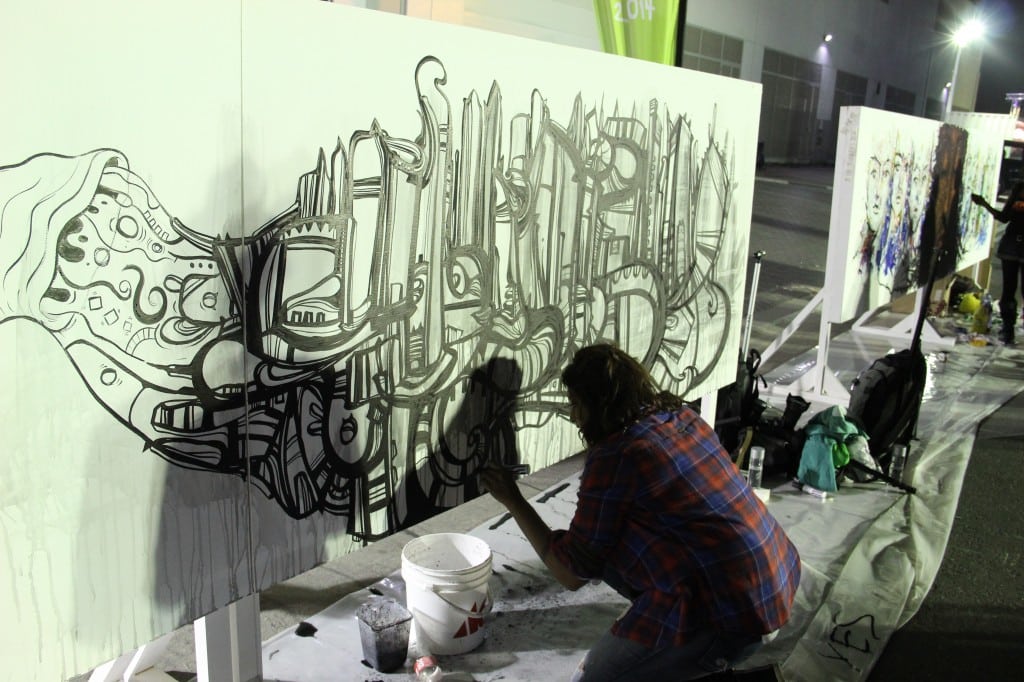 Artist: Fathima Mohiuddin
One artist said 'The emotive response from the audience helped to further guide the art-piece along it's journey, it's something that I have never experienced before, it was truly inspirational."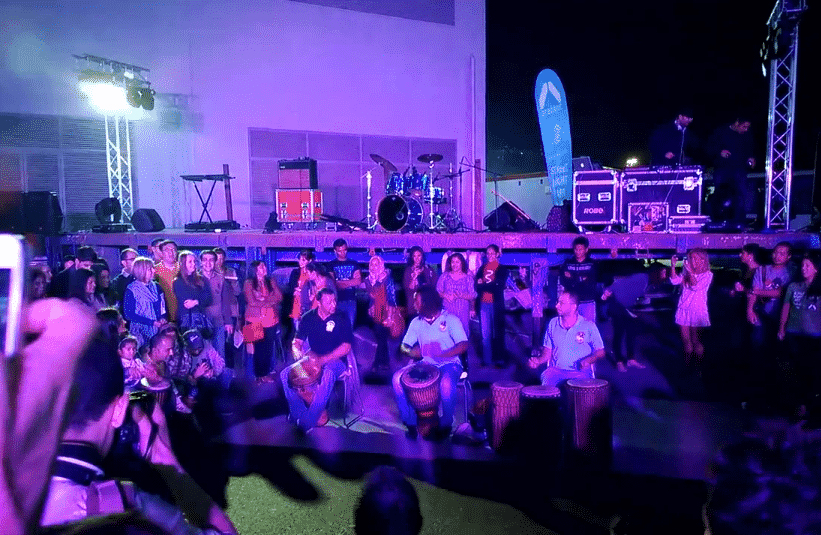 Alongside the art creation, visitors were able to see Arabtec's buses which had been painted by graffiti artist Gary Young and with the help of over 50 children from Start World Academy in Dubai. The electrifying atmosphere was overseen by performances from DJ Lobito, Dubai Drums and Beatbox Ray, the renowned local performer who joined Nina Plapp's cello performance. Children were able to express themselves on canvas throughout the evening whist taking advantage of the refreshments.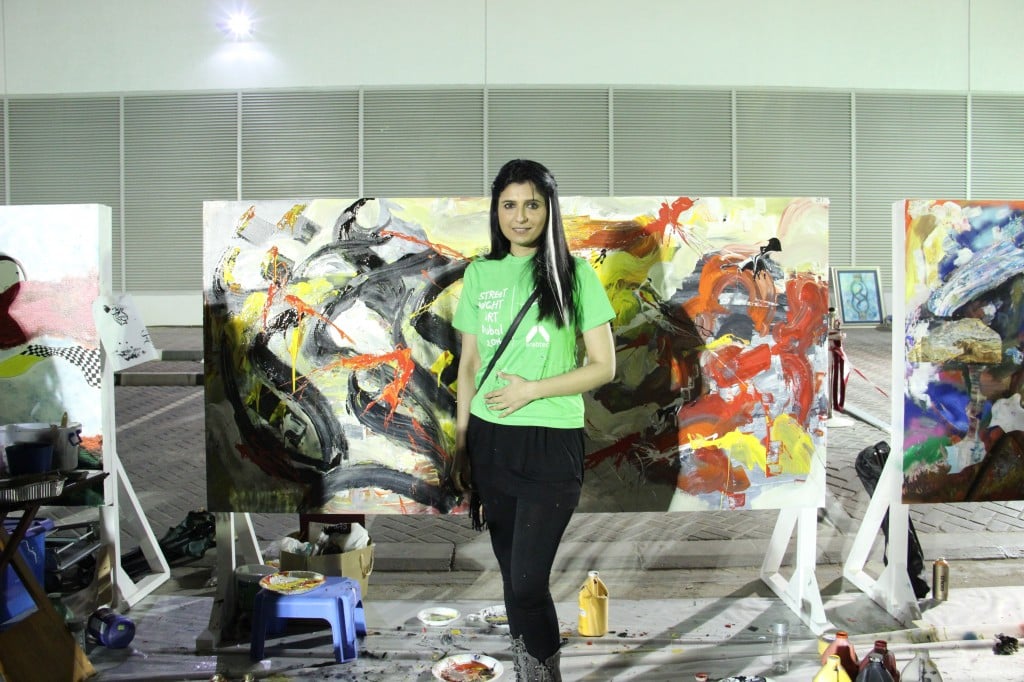 The interest piqued from this event has cemented the need to recognize artists from all walks of life and to share in the experience of creation. The art scene in Dubai may be in its developmental stages  but it seems that tastes and styles seem to be growing at an exponential rate and events such as this will develop the spirit of community and bringing art to the street.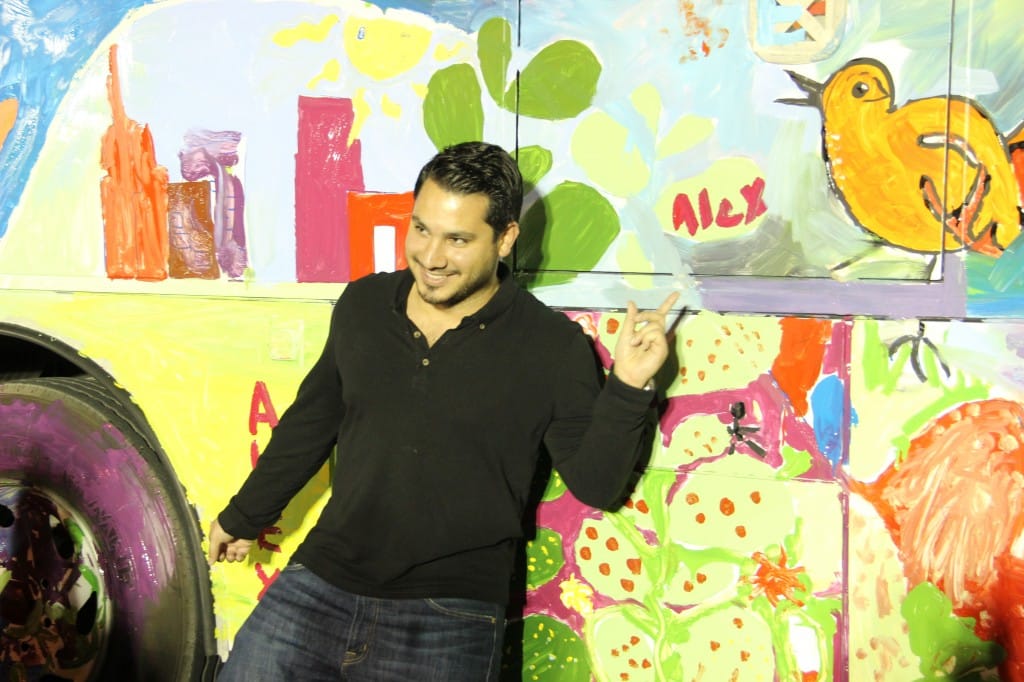 Visitor posing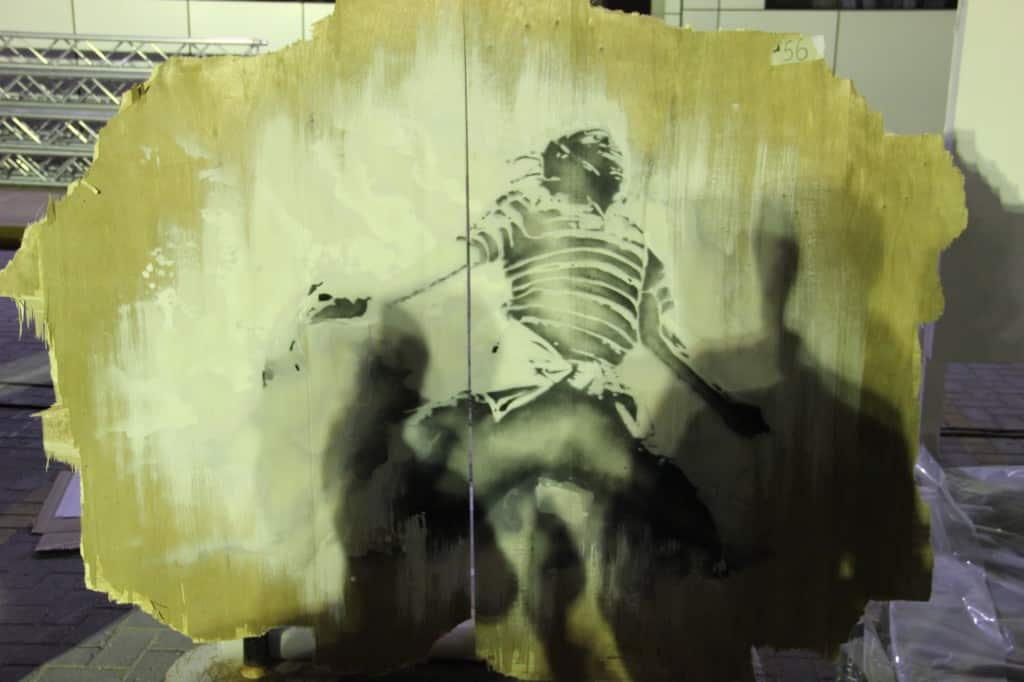 Artist: Justin Mcmahon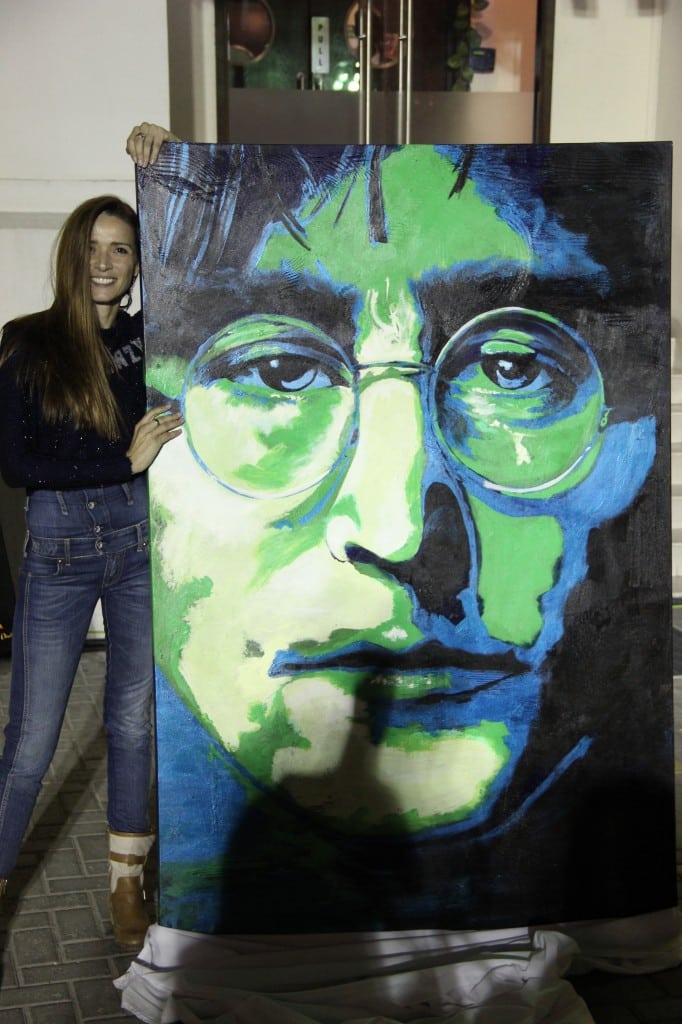 Artist: Olga Gonzalez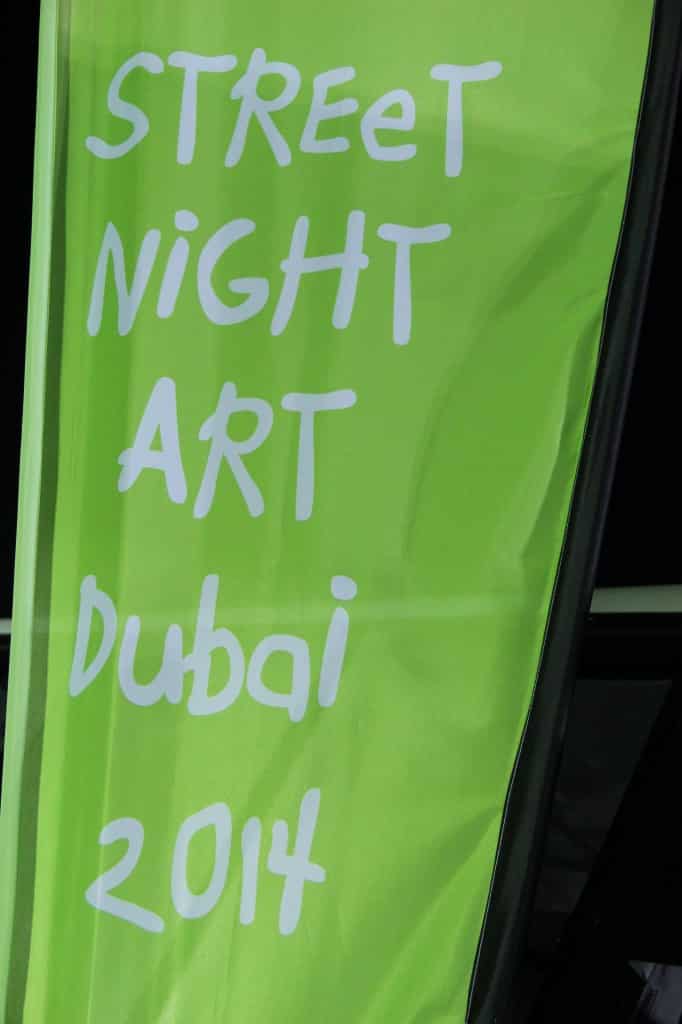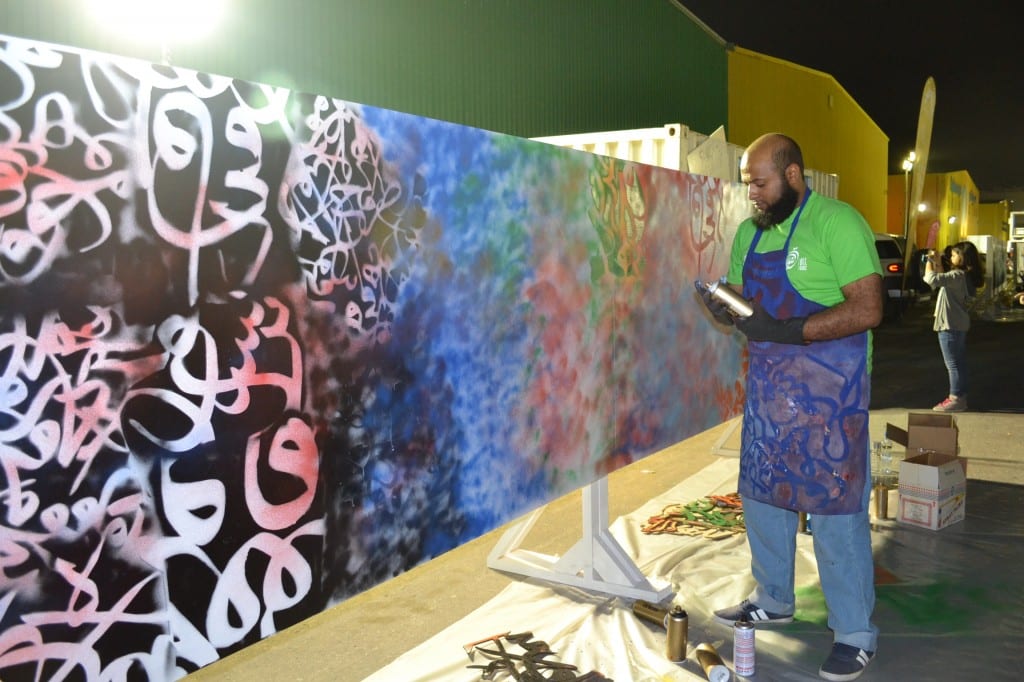 Artist: Saleh Al Shukairi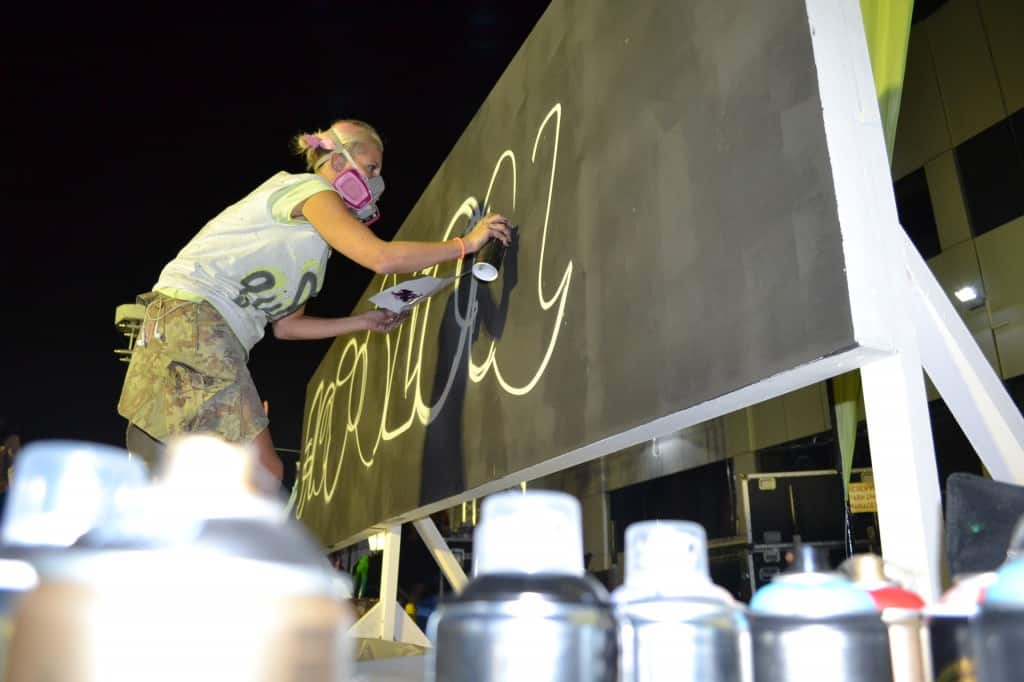 Written and photgraphed by Qinza Najm