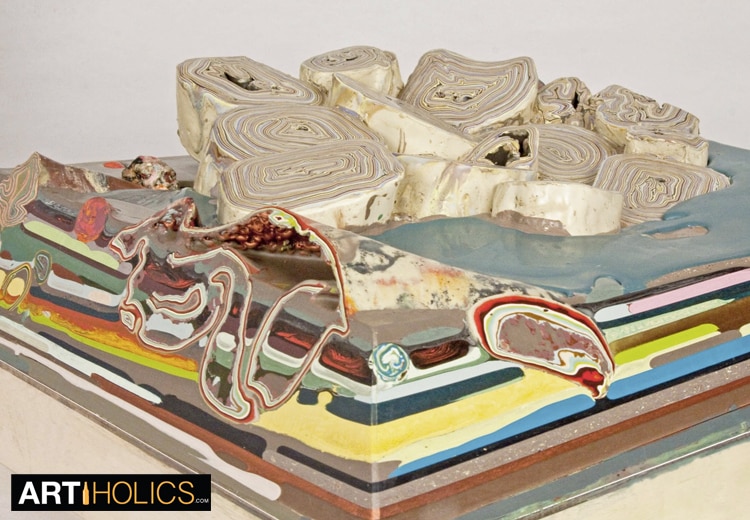 New York City – Thursday January 16, 2014
Artist Laura Moriarty exhibits her Sculptural Paintings in 'Intimate Monuments' at OK Harris Works of Art on January 25. If and when you see her freestanding, colorful sculptures, you will notice how similar they look to the Grand Canyon and other geologic formations.

Image via Energy & Geosciences Institute, University of Utah
They are constructed with multiple layers of pigmented beeswax. Moriarty's sculptures are created through processes similar to Earth's actual geological forces, such as heating, then cooling, erosion, subduction, compression and friction.
Perhaps when you see these sculptures, you may realize that we too are layers of the Earth. Our cities, our cemeteries, the lights, the colors that are all part of our world, are simply another layer on the Earth's surface.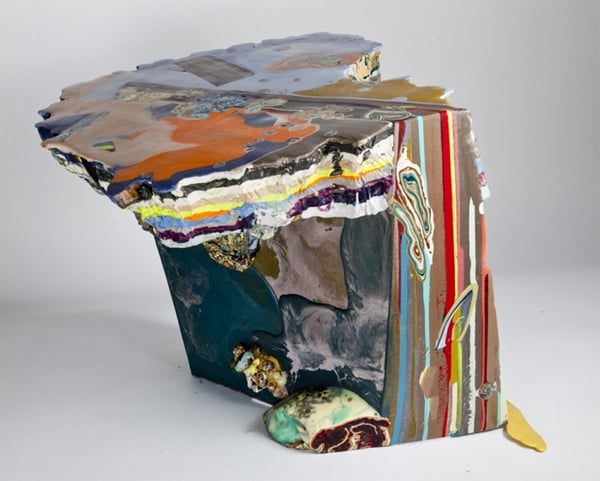 Moriarty pours layers of meticulously mixed pigmented beeswax into paper or plexiglass molds, into which she has  also placed wax fragments and other objects she has made. Depending on the timing, the wax hardens in at least slightly different ways every time, making each sculpture unique from the others.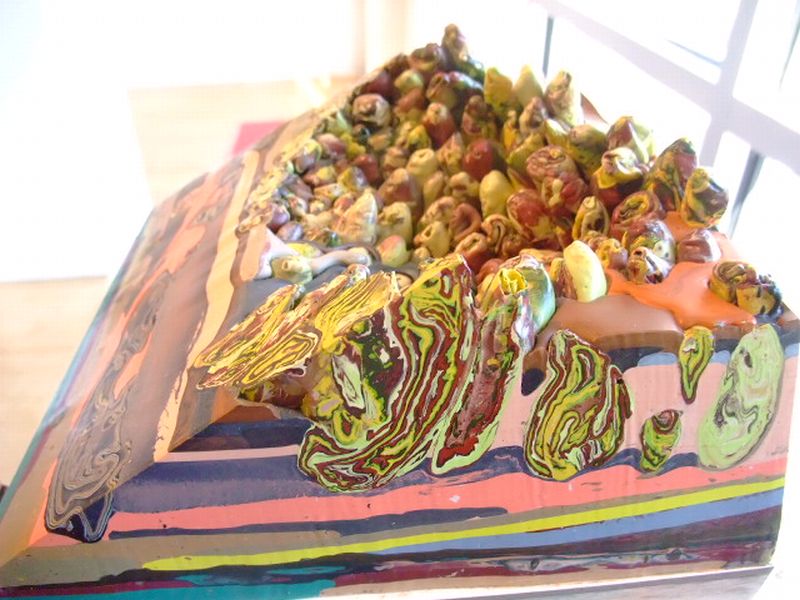 The artist says, "Making imperfect and cross-sectional records of intensities and resonances, flows and floods, seismic shift and cataclysmic rupture, is a way for me to contemplate and compare human and geologic time."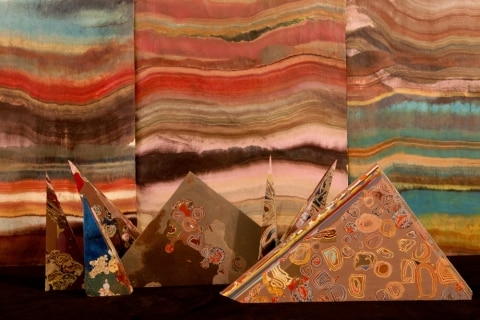 Witnessing Earth's actual geologic formations is mesmerizing, whereas one can witness the passage of time. The basement rock of the grand canyon,  was formed 1.8 billion years ago, when the North American continent collided with a chain of volcanic clusters of land much like Hawaii. Extreme heat and pressure from the collision formed a layer of rock, and over hundreds of millions of years, different layers, sometimes molten rock, and other times, mud and decaying animals, created the layers in between the flowing cooled and hardened magma (Source).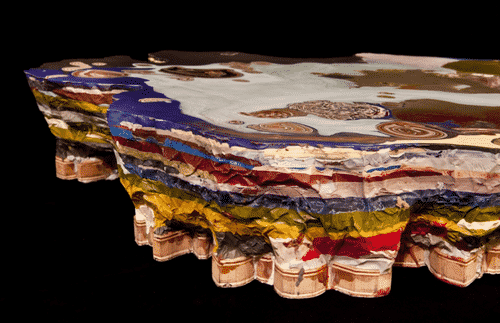 Moriarty's sculptures remind us of the constant change that the Earth endures, and humans have only been on this planet for 6 or 7 million years, which is a very thin piece of the Earth's many layers. When you see Moriarty's sculptures, remind yourself of the brief but dynamic layer humans have created on the top surface; but also remember how many layers we are piled above. It is quite humbling.
Her work will soon be on view on view at:
OK Harris Gallery • 383 West Broadway, NY, NY 10012
January 25 – March 1
Written by Andrew Kaminski