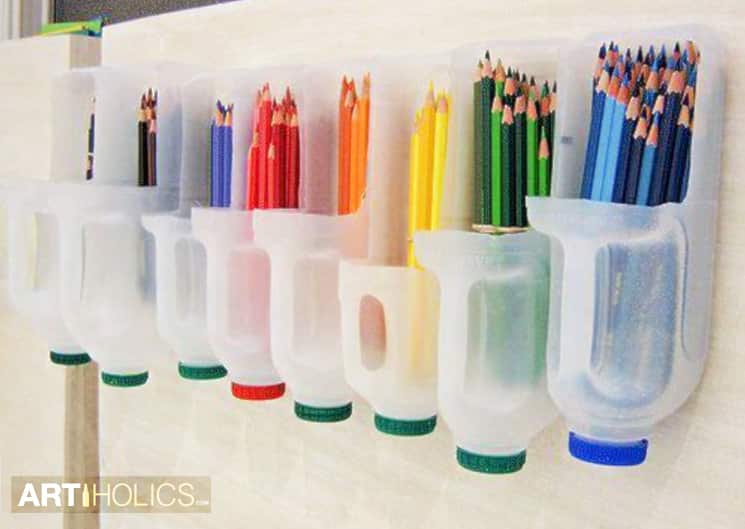 New York, NY – Tuesday, April 30, 2013
Being an artist and having a studio in a city like New York isn't easy (it isn't easy wherever you live).  Artists have a lot of balls in the air, and not much space to maneuver in. When ideas are flowing out of you it is sometimes hard to express them visually when you can't remember where you put that orange pencil, or that specific metal triangle, that Sharpie, X-Acto, or your favorite fine line Micron pen.
Supplies are small, papers are everywhere, and that roll of painters tape can get lost in the shuffle.  Artwork can get damaged, and delicate things that need to be precise and clean to function correctly can get accidentally crushed, bent, dented, or mangled.
Because artists make up such a small part of the population, and because we are usually broke, ArtLife Hacks are cheap and innovative ways to organize your supplies and your work.  Tips, tricks, and hints to streamlining your studio – as well as the making and storing of your art (especially when lack of money and space are issues). From now on you will be able to find ArtLife Hacks on the top navigation bar from any page on Artiholics.com.
I was inspired by the LIFE HACKS tumblr when I noticed a lot of the life hacks they pictured were not just everyday life hacks, but life hacks that are specific to being an artist and having a studio.  I then realized that I picked up (and made up) a lot of little art supply storage ideas, art tricks, and art supply organizational skills over the years, and why not spread some of what I've figured out, so you don't have to.
As an introduction to ArtLife Hacks, I took the time to go through the tumblr list and sorted out the LIFE HACKS which apply to artists, so I could show you where I am coming from, and what sort of good tips you can hope to receive from these features in future posts.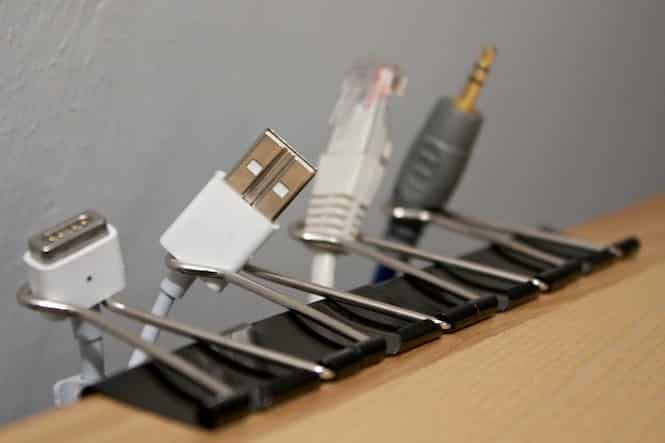 Many art studios have at least a part of your workspace devoted to a computer work station, this is a cheap and efficient way to keep your plugs organized.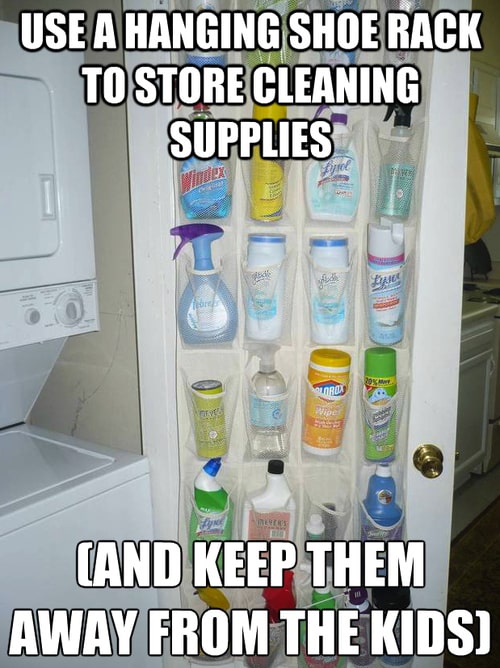 They directed this towards housewives, but for artists this is good way to store spray mount, spray adhesive, aerosol clear coat, computer spray dusters.  Also probably good for loose supplies like small rolls of tape, hole punchers, and even small bulk items like paperclips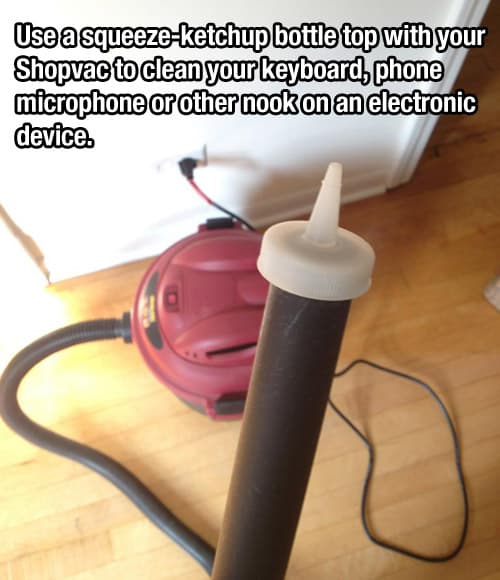 For cleaning out the small areas that collect dust, or charcoal / pencil shavings.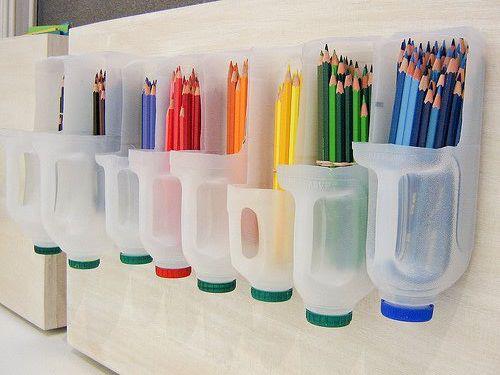 Any way that you can sort your colors for easy access is a good thing.  This is a simple solution for anyone who has a ton of colored pencils.  Imagine what that would look like if they were all sitting loose in an box.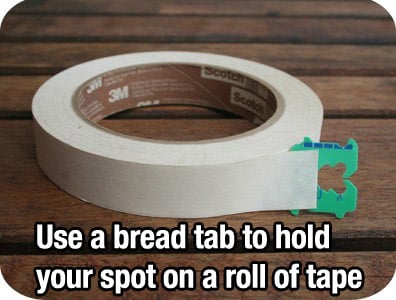 Don't know why I never thought of this one.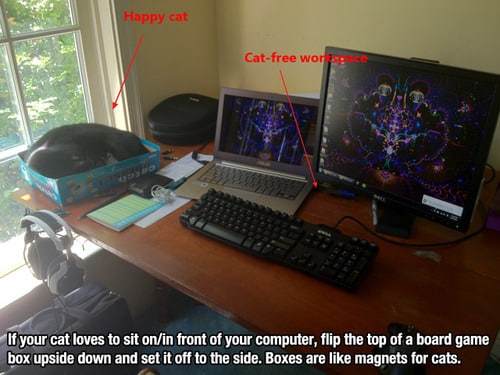 Sometimes studio cats can want attention while you are focusing on your work.  If you have the desk space and a studio cat, this might work for you.  I have found it's better to just make the computer desk off limits.  If the cat desperately wants to be near you while you are working you can pull a chair up next to you and let them sleep on that (within arm's reach so you can pet them) is also a decent solution.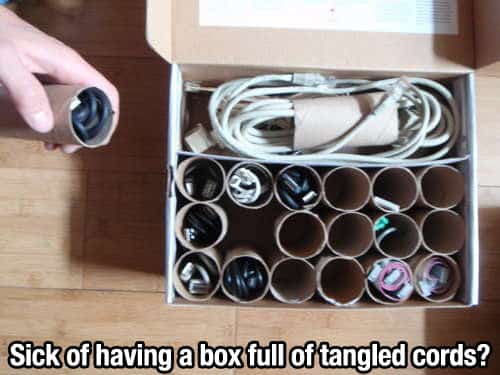 There are limitless ways you can use paper towel and toilet paper rolls to store cords.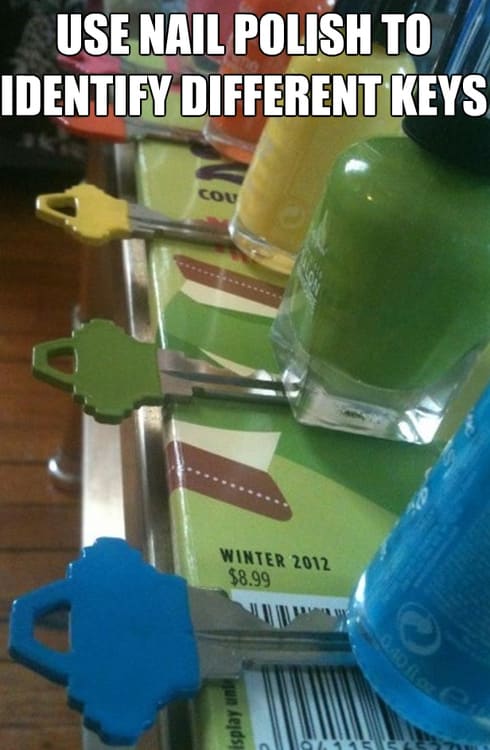 Artists being the highly visual people that we are will find dumb little color tricks like this to make life easier.  You can do this with other art supplies, which I'll elaborate on further down the road in future ArtLife Hacks.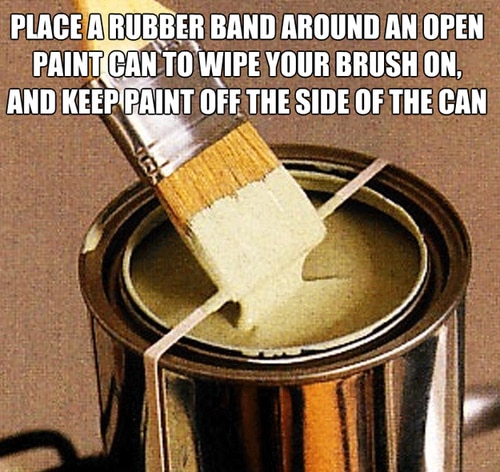 After looking at this you may wonder why paint cans haven't always come with rubber bands.  Seems like they should have just always gone together.
Written by Cojo "Art Juggernaut"
This will also be a great place for fellow artists and crafters to contact us through our Facebook Page with your own Artlife Hacks so we can feature them in future posts.  And please do, because I'm sure like us you are probably on the lookout for new ways to simplify your studio, and make the most of your time working in it!