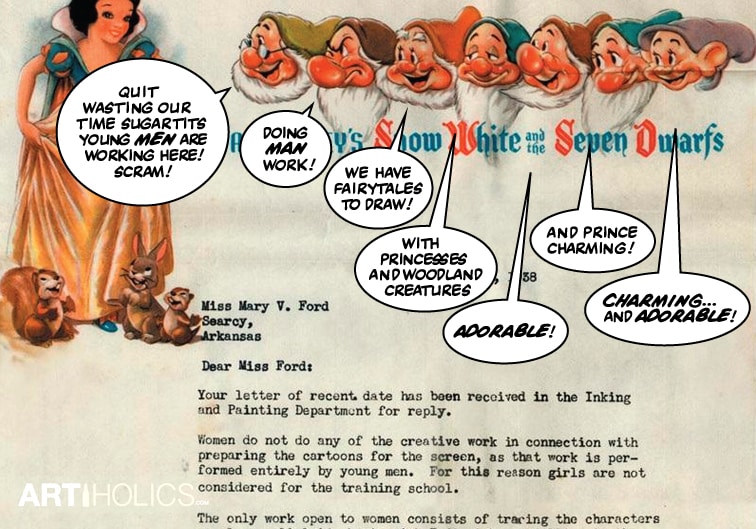 New York, NY – Tuesday, April 30, 2013
This amazing 1938 Disney rejection letter (below- click to enlarge) to a female artist named Mary V.Ford from Arkansas shows how far we've come as a society.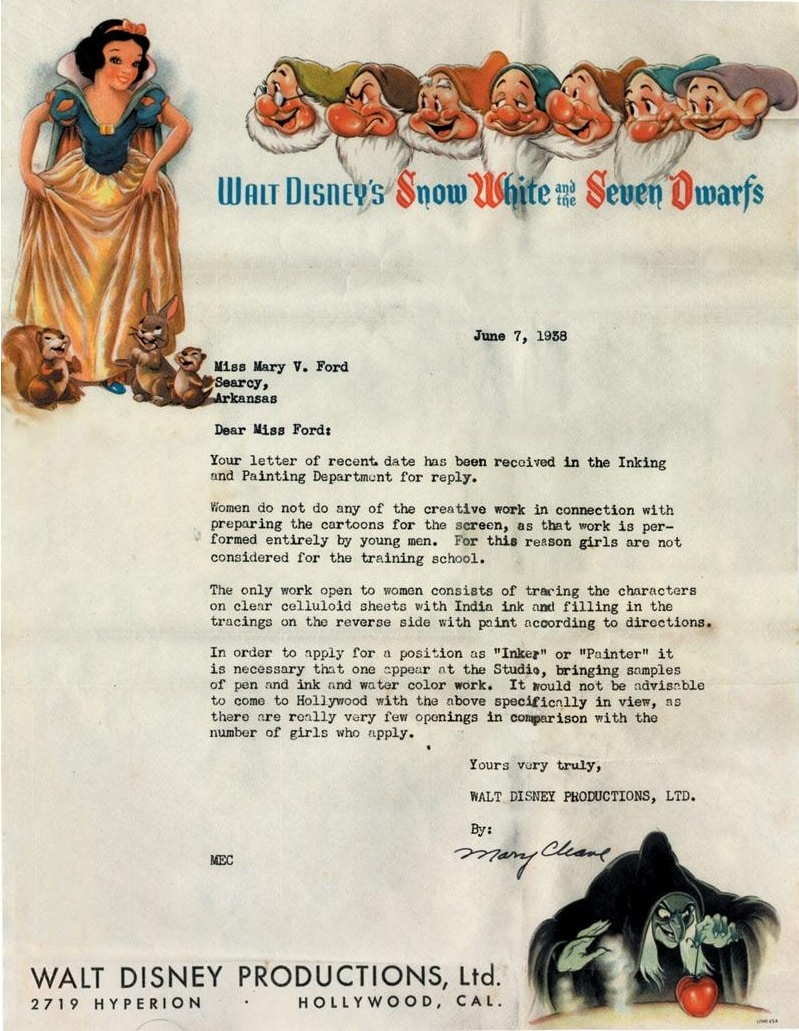 They mentioned in this rejection letter that the only work she could get would be in the ink and paint department as girls merely filled in the color and lines that the young men were trained to draw.  You silly twist, what did you think a dame could draw?  How would she hold the animation celluloid down when she has a babe in one arm and an iron in the other?  Absurd! 🙂
Fyi, the celluloid was later dunked in a chemical bath so it could be reused on other animation projects, so there is very little of the women who worked in the ink and paint department's art still remaining.
Oddly enough, in a related personal story, in the mid 1990s when I was starting out at SVA I had just finished a two year high school internship at Marvel Comics (long before they were owned by Disney) where I had learned how to color and was now coloring comic book pages to pay my bills.
A Disney rep happened to visit our school to take a look at the portfolios of some of the Juniors and Seniors.  During a Q & A session I told them that I was coloring for Marvel and that I was wondering whom I should send my coloring samples to at Disney,  to possibly color for animation.
The guy had a confused look on his face, and then said, that he believed that would be the ink and paint department.  His advice was "I think I remember that it is made up entirely of women,  so you might not get very far with that.  Maybe you could try sending it to the department that deals with background painting."
I do have to hand it to prehistoric pre-women's lib Disney though, they had a woman employee hand type this rejection letter.  I have a stack of rejection letters from when I was first starting out that are little more than a photocopied form letter.  If you were lucky they would have taken the time to put a check-mark next to the reason (which there were several possible) for why you were rejected.
The least informative of my rejection letters was this one from Acclaim Comics (whom I later worked with).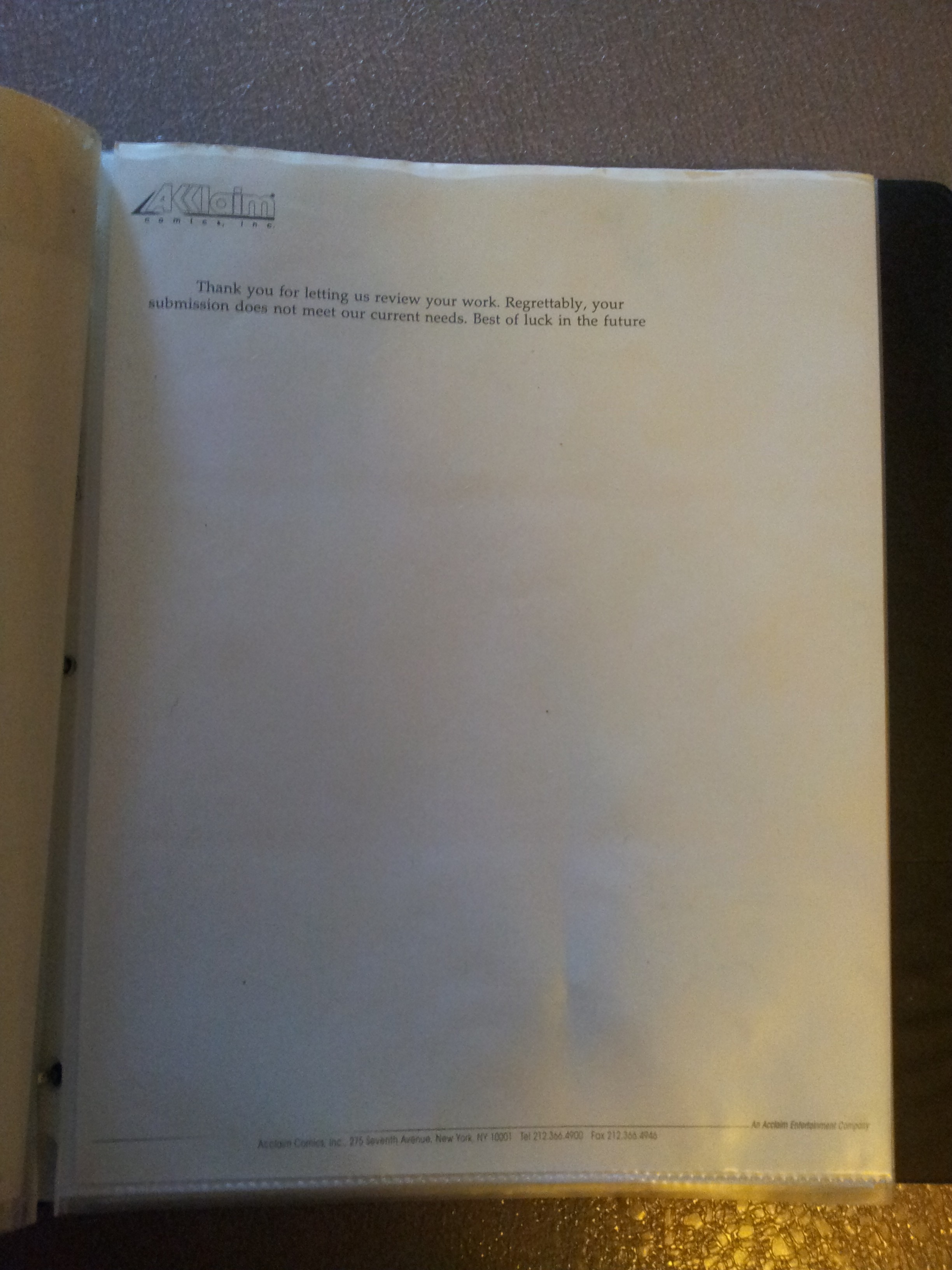 Written by Cojo "Art Juggernaut"
[via Retronaut]