Sculptor Alta Buden and painter Jackson O'Brasky are currently showing their joint-prowess as far as art is concerned at the Sargent's Daughters gallery. Sargent's Daughters gallery is a contemporary art gallery located in New York City; it features a minimalist backdrop for its diverse rotating exhibitions.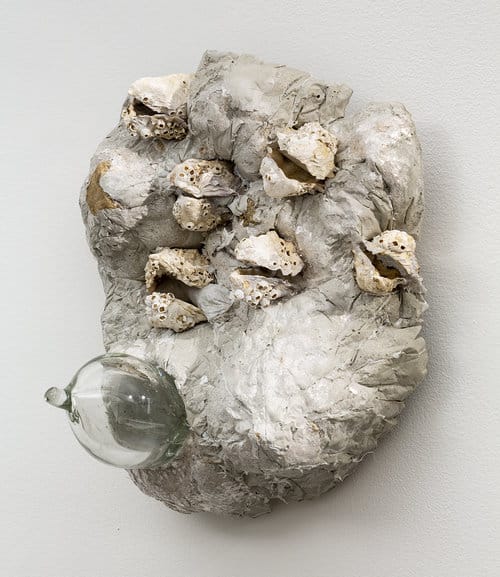 Alta is a multi-disciplinary artist whose work addresses our relationship to the environment which she "records" using various mediums to capture the data, history and memories present in the ever shifting and evolving landscape.  Her pieces have been exhibited in New York and Chicago and have been shown at the Smart Museum of Art (Chicago) and the Museum of contemporary art (Chicago IL). Alta's pieces become vessels of sorts, mediating the human experience of nature while holding the biological and geological forms from their origins, drawing on her studies of evolutionary biology and New Age mysticism.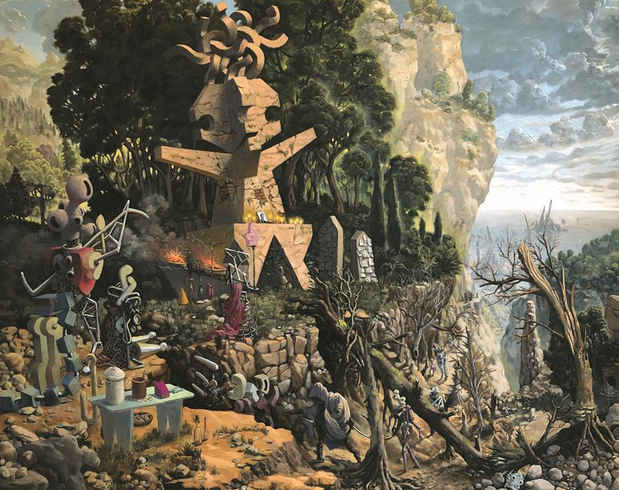 Jackson on the other hand is a New York based painter. His work examines the idea of a future society after the environmental collapse. He received his BFA from Rhode Island School of Design in 2014 and an MFA from New York Academy of Art in 2019. His works have shown in several group exhibitions including: New Directions, Barrett Art Center, Poughkeepsie, NY (2017), Bless This Home, Memorial Hall Gallery, Providence RI (2014) and the RISD Painting Senior Show, Woods Gerry-Gallery, Providence RI.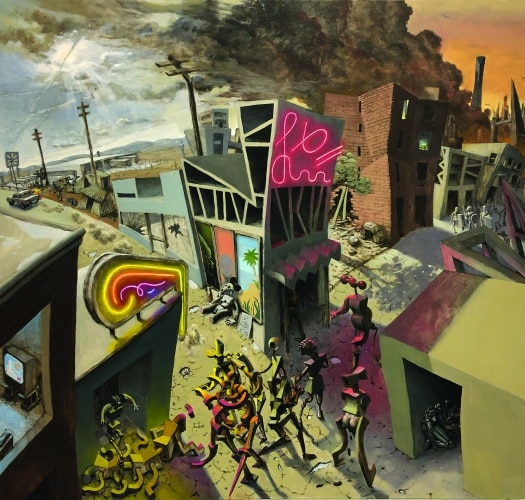 The two artists Alta and Jackson are currently exhibiting in a show themed "Environment collapse." Buden offers chunks of cement embedded with oyster shells, brown glass objects and bits of man-made detritus that seem to evoke a future geological strata recording the current Anthropocene period millions of years from now. O'Brasky apocalyptic vistas populated by abstracted totems bring to mind the surreal devastation of Max Ernst's wartime landscapes of the 1940s.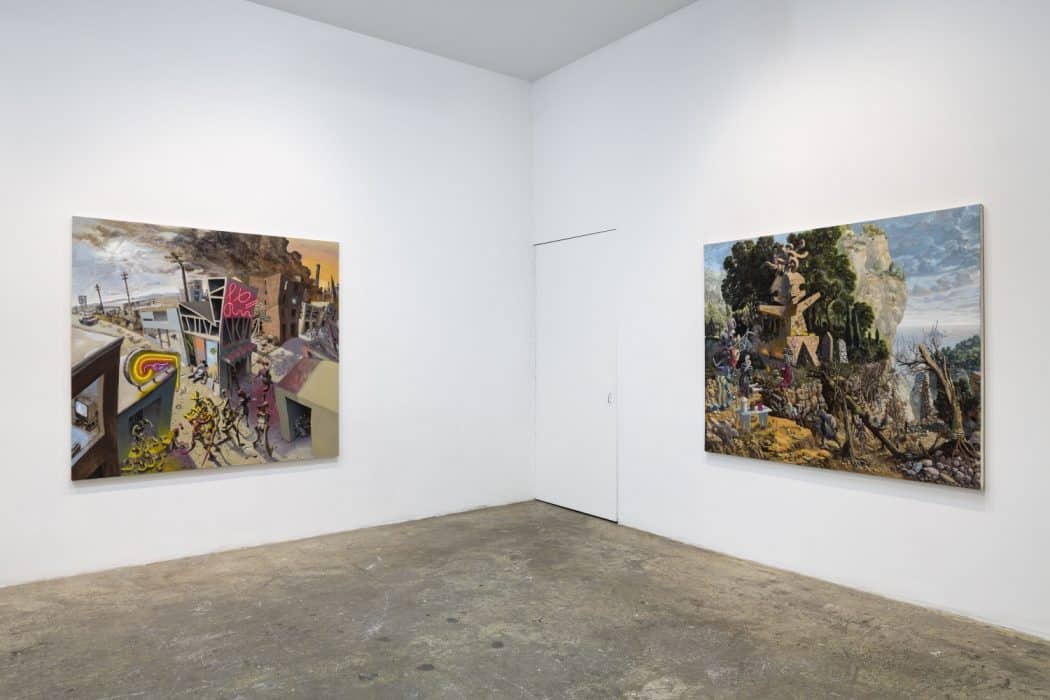 The exhibition which is titled "A fearful hope: Alta Buden and Jackson O'Brasky" began on June 6th and will close on July 28th.