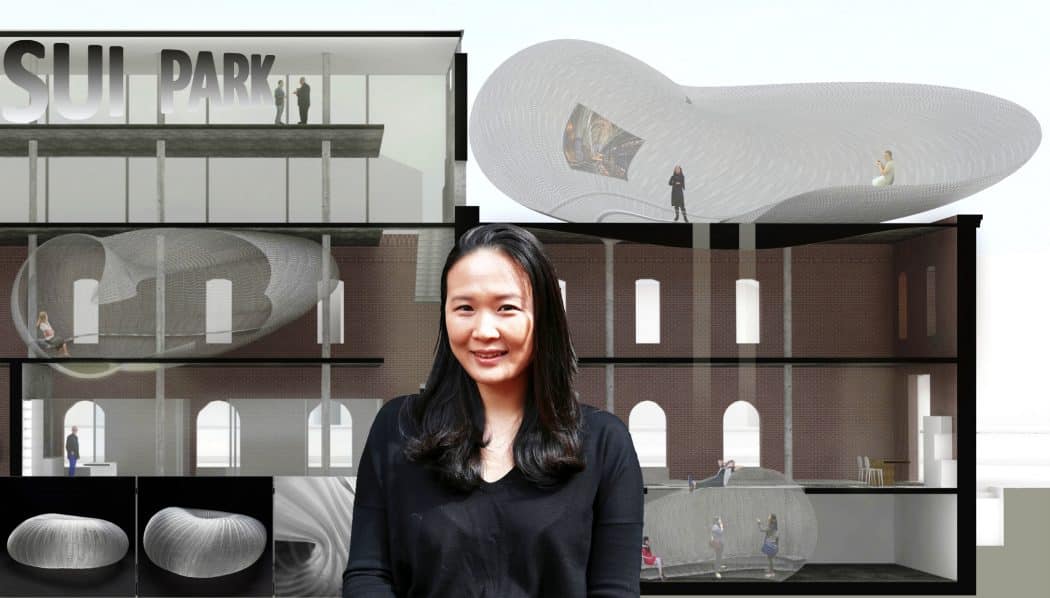 New York – Thursday, July 31st , 2014
Artist Sui Park is a rising star in the New York City art scene with work that is both innovative and traditional. Park practices the ancient techniques of basketry using mono filament and cable zip ties as elemental units. She produces organic flexible forms that seduce the eye and fit the body.
It is perhaps these aesthetical and functional simoltaniously concurring aspects that are boosting the popularity of Sui Park's work in America. This summer alone, her work has been exhibited in Chelsea, Brooklyn, Philadelphia, and Como, Italy. 2014 has been a whirlwind for her, with eight shows, two major creations, and an A' Design Award.  We caught up with her for an interview last week:

Artiholics: Has all this activity affected your creative process, or do you find a way to keep experimenting regardless?
Sui Park: The first half of 2014 has been great for me. I expect the second half to be greater. I participated in a variety of exhibitions that differ in concepts, themes and gallery spaces. They were great opportunities for me to view my work in various perspectives. While my work theme and process mostly stays the same, site specific installations do affect my work. Sometimes I am inspired by the space that I will be exhibiting. I highly value interactions between my work and the site environment.
I said "experimenting" since I've seen many art studies you developed during your work on your thesis at the Rhode Island School of Design, which are clearly in the same vein as your current work. Do you keep making those models before jumping into the big projects?
The term "model" and "experiment" may not be used as often in art as in architecture. But, since most of my artwork involves creating object or space with lines, I guess I do "model" or "experiment" more than some artists. Building models of my sketches may be one of the most important steps of my artwork. It tells me whether or not my thoughts can be precisely created and visualized. It also helps me figure out possible structural issues of my artwork.
I'd dare to say that your work resembles an evolution of a diversity of echinoderms adapting to human activity, but what's the author's take on its own art?
My work involves creating organic forms. I think it makes our lives more dynamic. Some features of my artwork emphasize remarkable forms of nature. For example, I attempt to show that organic forms that seem static are really dynamic and alive, without using kinetic components. On the other hand, I try to show that dynamic forms can be achieved under a system of modules, just as our nature is comprised of cells. In such processes, I try to add some characteristics or identities to the forms. I hope my emphasis can create inspirations and make our lives more exciting.

Your media and the technique you use are also singular. What are the properties and advantages you find in exploring basketry through cable zip ties?
Mono filament and cable zip ties are wonderful materials to work with. They are the building blocks of my artworks, like modules in architecture. They are very easy to fabricate that I can exactly manipulate in order to precisely structure my initial thoughts. But, what really fascinates and excites me is that I am constructing 3-dimensional objects and spaces with these 2-dimensional materials. The materials also perfectly fit my artwork theme. They are very flexible and translucent such that they are very effective in creating dynamic forms. Moreover, the materials effectively create irony in a sense that mass produced artificial materials of repeating patterns are used to make organic shapes.
I've noticed that you want to integrate your organic shapes in larger architectural structures. Could you explain the nature of this implementation? And how do you find materials strong enough to hold one or several human bodies with such dimensions?
I think it's very attractive to anthropomorphize structures. You bring life, characters or personality into what may be merely an object, space or instrument. I think it's very feasible to construct my artwork in an interior setting. However, it would be a challenge to apply my artwork to an exterior of a large building, say 50 storage. There should be a technology for such construction. To build and have one in the middle of a city or on a waterfront will be very attractive and aesthetic.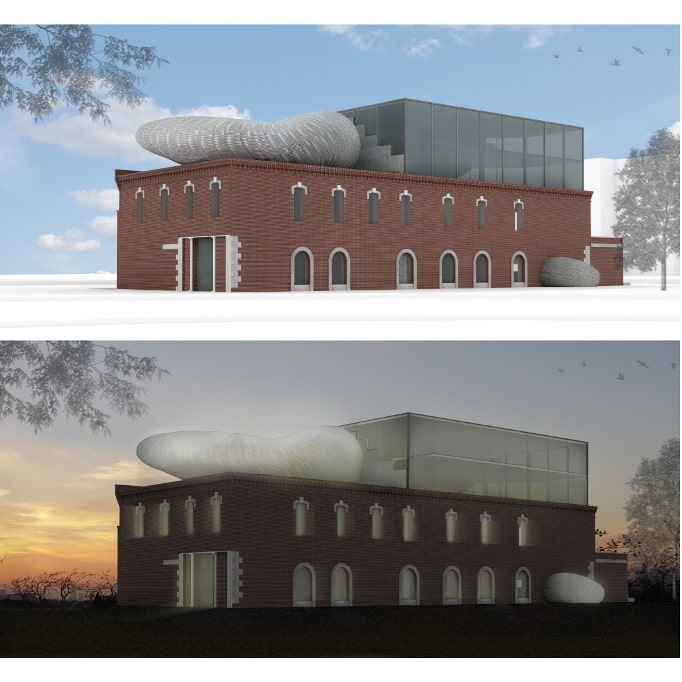 I'd really like to see them in place, defying traditional rectangular spaces. Is it the next step for all of us? When will we see some examples?
It is very appealing. I think such integrating projects should be carried out by carefully reviewing the original characteristics of a given space. An integration or augmentation should be taking place only if a positive result is expected. But, I think there is a great chance and even a dramatic change if an abandoned or void space can be revitalized. I expect to engage in various projects and hope to set a variety of examples of such cases.
What's your next project? Or better, what's the next project you would like to be commissioned for?
I always look for opportunities to super-size my artworks. A size that people enter. I think it will be influential on discussing organic forms as an art piece as well as architectural structures.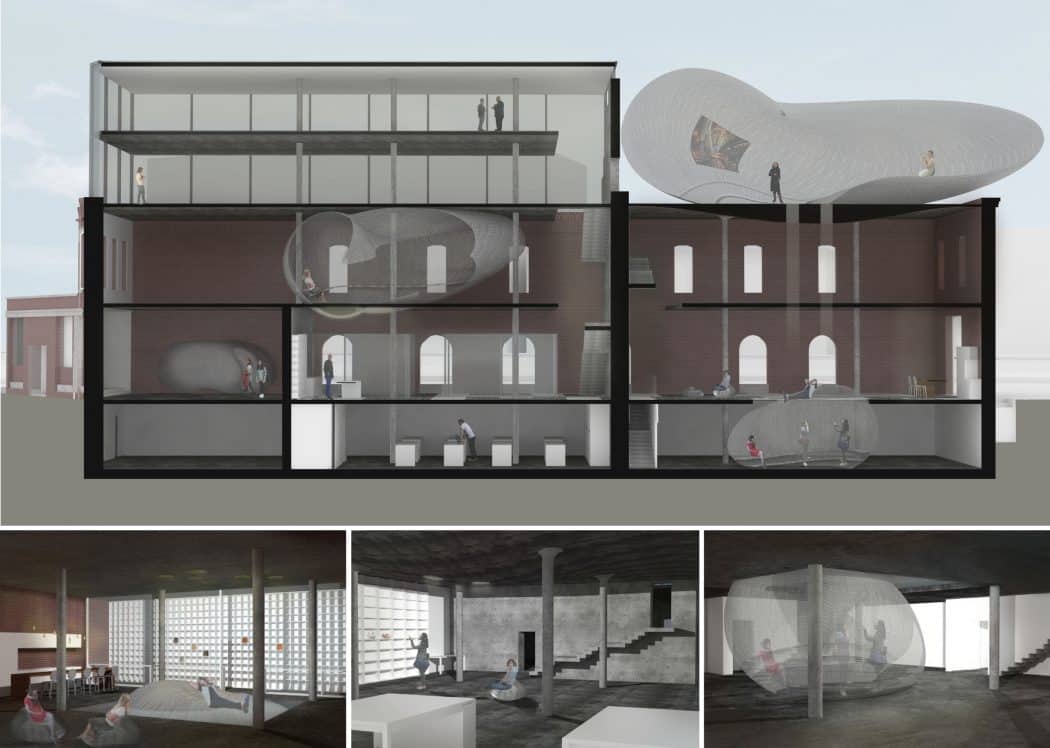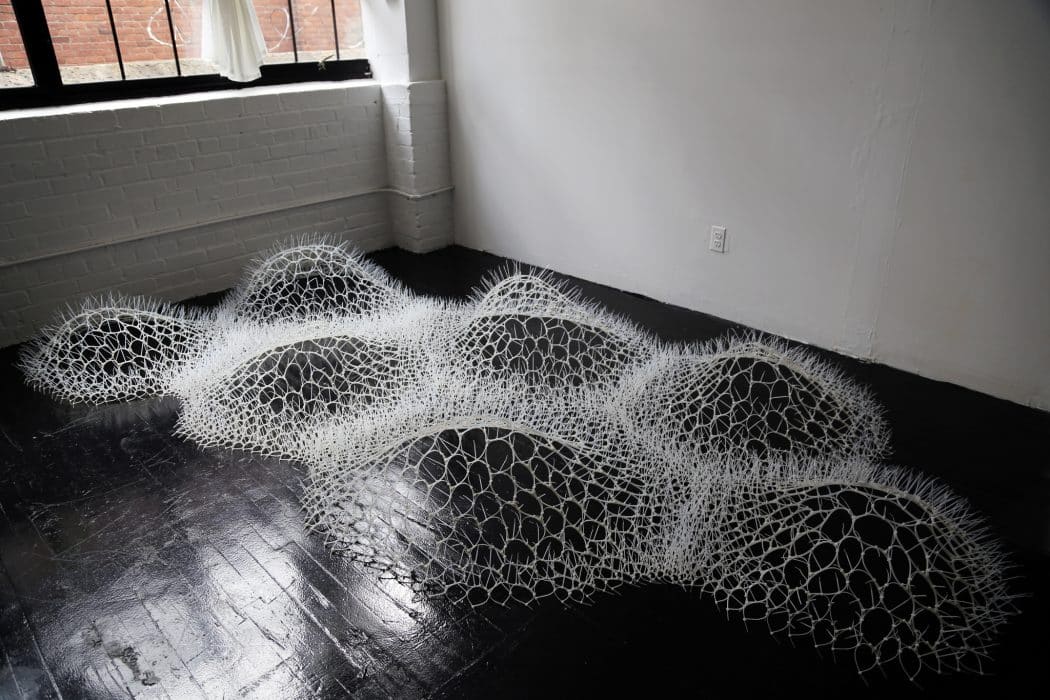 Written and photographed by Alejandro Pardo