The 40th Margaret Mead Film Festival hosted the NY premiere of the documentary Underfire, the untold story of the veteran and iconic photographer Tony Vaccaro
Written by Catarina Chavez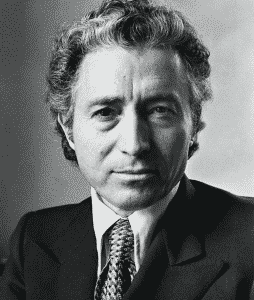 "People call me Tony."
With these words, humility and true joy, the veteran Tony Vaccaro, (Medal of Honor, Legion of Honour, Medal of Merit) appears at the end of the NY Premiere of the documentary of his life at the National Museum of History. The lucky audience cannot believe their eyes and  cannot do anything but to welcome him with a standing ovation.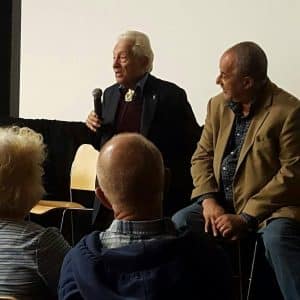 Directed by Max Lewkowicz, this film explores the life of 93-year-old Vaccaro, the former life photographer of famous celebrities who as a soldier in WWII chronicled scenes from the frontline including the Omaha Beach landings.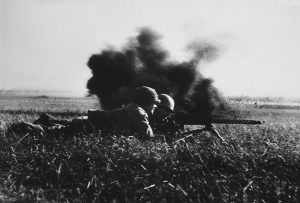 The documentary has the ability to plunge you into one of the most dramatic periods of the 20th century. The result is a punch in the stomach, while it is also a lesson about bravery: Tony Vaccaro, a WWII infantryman,  carried his $47.50 portable 35mm camera into combat, and, in thousands of images, created one of the most comprehensive and intimate records of war.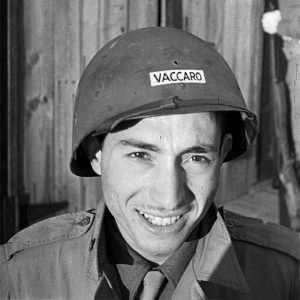 Through interviews with Pulitzer Prize-winning photographers and Tony Vaccaro himself, this intimate film delves into issues about witnessing and recording conflict, how photography defines the way wars are perceived by the public, and the sheer difficulty of survival while taking photos in a dangerous war zone. The movie, directed by Max Lewkowicz,  will be aired on the HBO channel this coming Nov 14th at 8:00 pm.
The NY celebration of Tony has just begun. The Tony Vaccaro Studio in association with the Monroe Gallery of Photography is pleased to present the first retrospective of Tony's work in New York City.
The operation has already attracted the attention of several art critics, curators and collectors.
"To know Tony Vaccaro and to be in constant touch with him is a daily refreshing cascade of emotions. People like him are born once every century and I feel honored and lucky to be involved in the recognition of his life, and in the promotion of his studio," said Alessandro Berni, Sales Manager of the Tony Vaccaro Studio.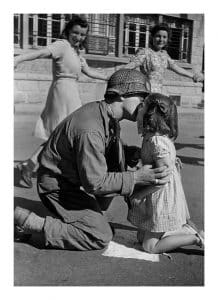 In order to remember and to remind us that past mistakes could still happen, the smile of Tony has appeared in front of us, for a night, and his life and his photos will remain among us forever.