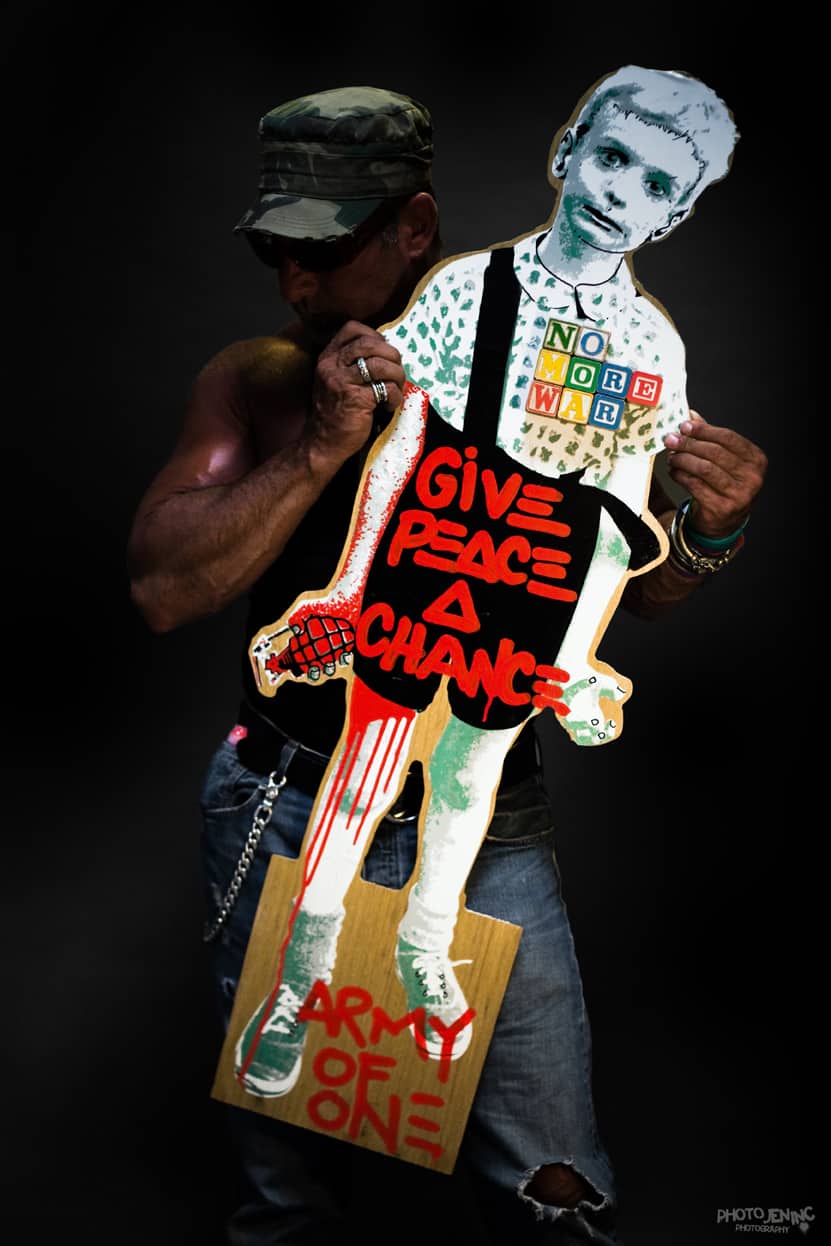 Written & Photographed by Photojeninc Jennifer Jaimes •  Posted: Jan. 19, 2014
A friend and I had planned to fly from LAX to Miami for Art Basel 2012.  The tickets were bought, and the plans were in place.  Last minute my friend had to cancel due to work in New York he couldn't get out of.
So I changed my ticket to NY and decided to join him in the Big Apple for the Christmas Holidays.  After I rescheduled my flight, my friend's NY trip got cancelled due to Hurricane Sandy clean up.  Since I wasn't going to Miami and had the tickets I was now determined to go to NY.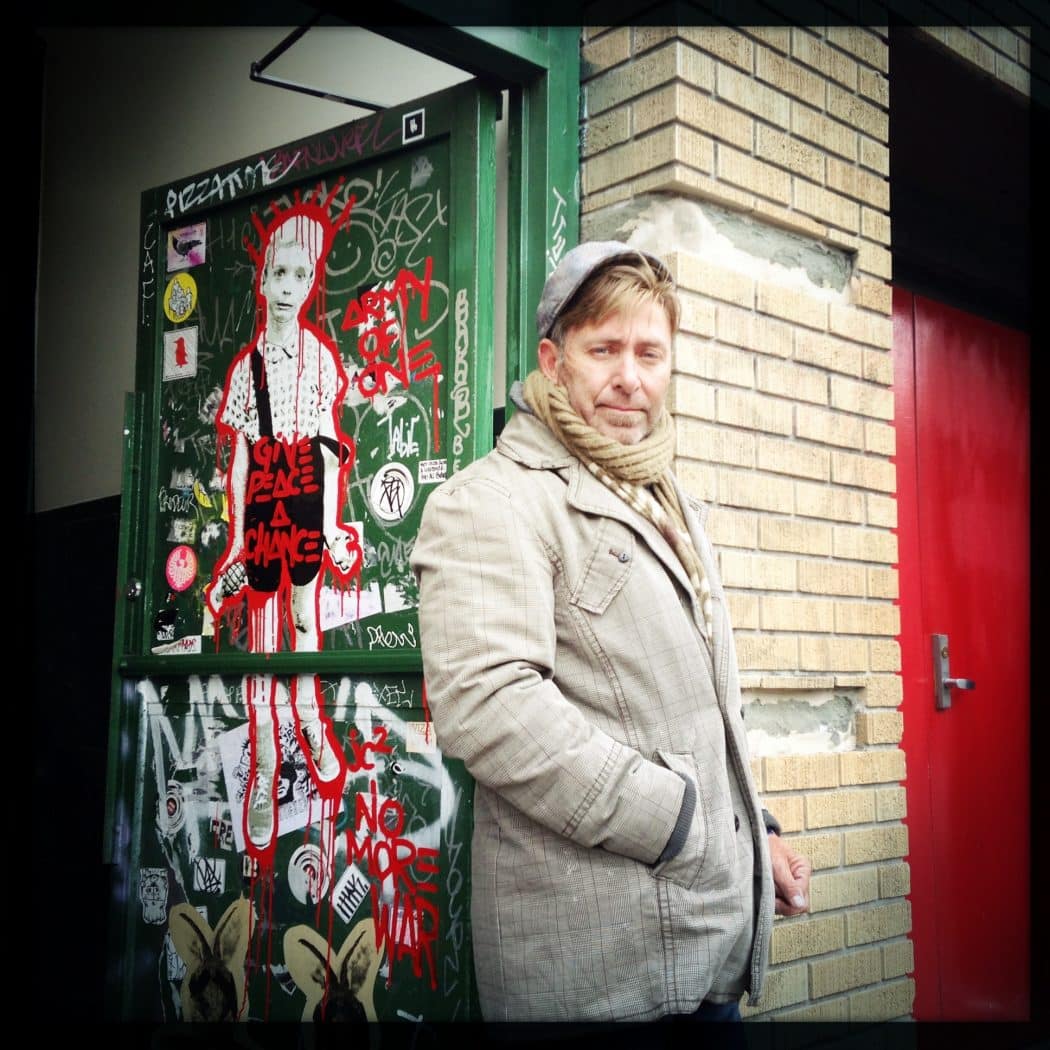 I called Jef (whom I had met and photographed previously in LA) and told him about my situation and he insisted without hesitation I stay at his place for the two weeks,  since he was going to Miami in a few days for Basel himself.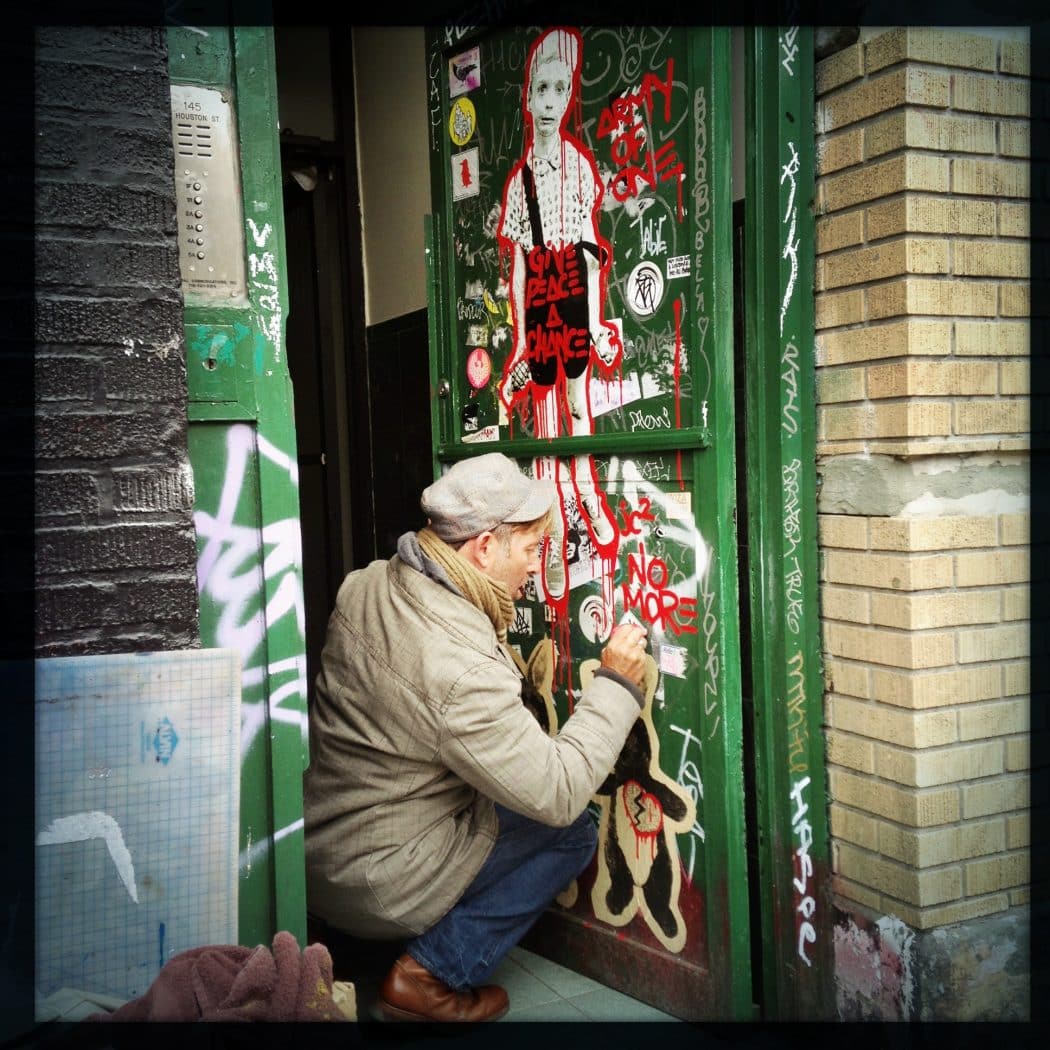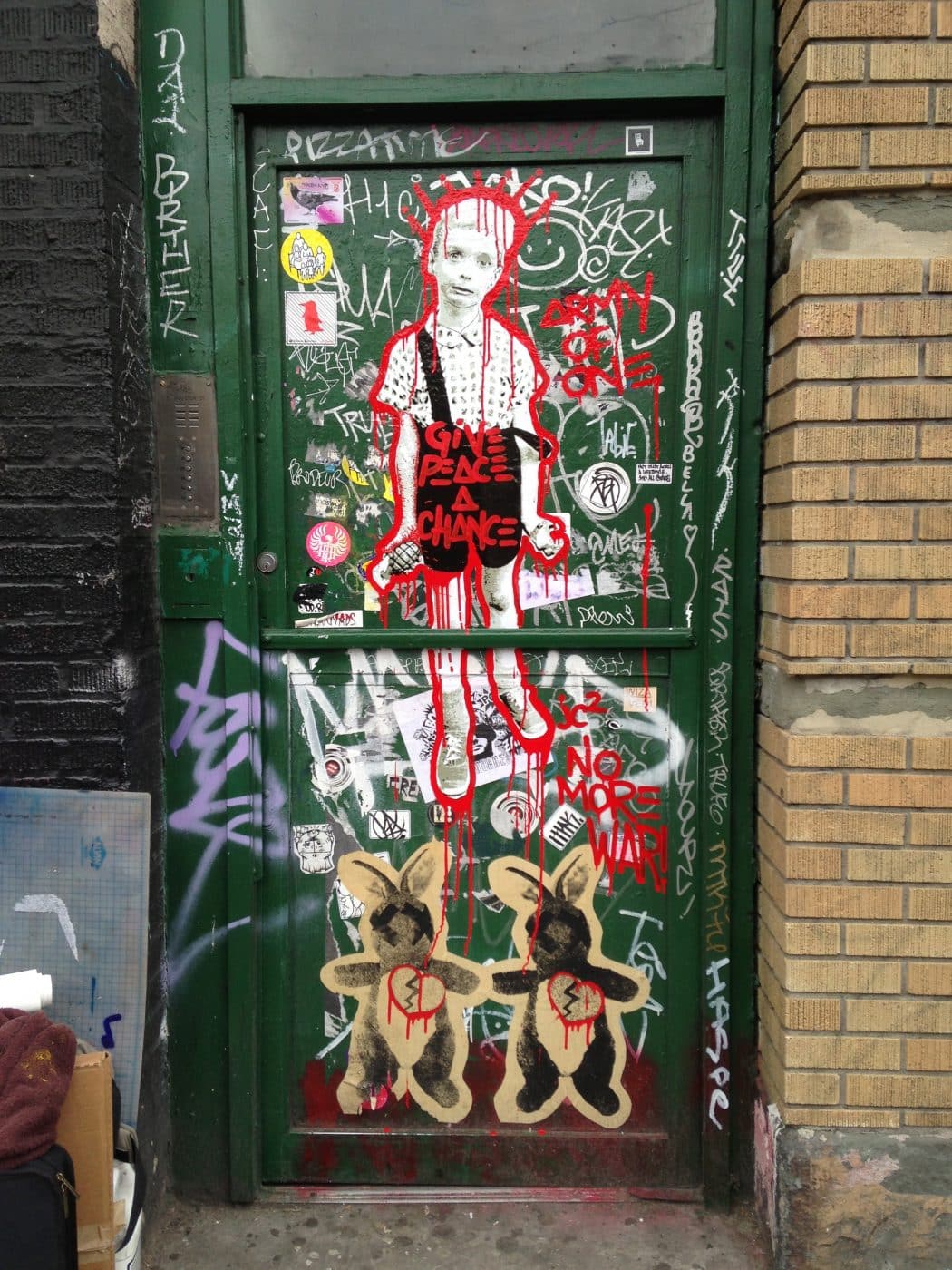 I arrived at JFK… from the airport I went directly to his place around midnight.  That is where the journey of these photographs begin.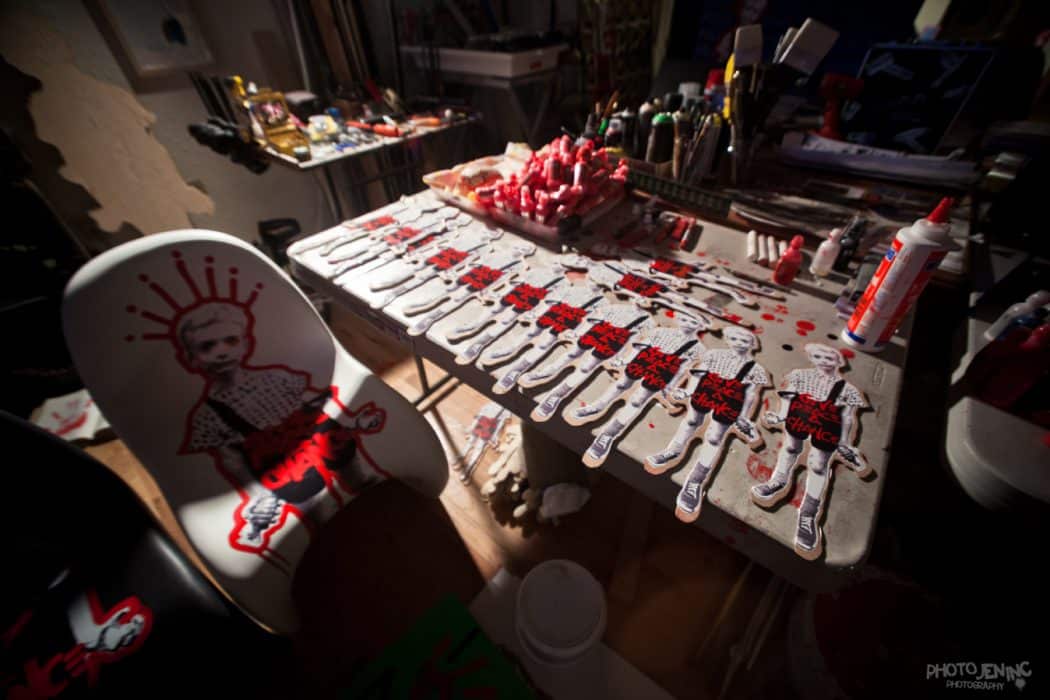 I arrived at the studio late at night.  It was only a few days before his drive to Miami and he was hustling hard and was beyond exhausted.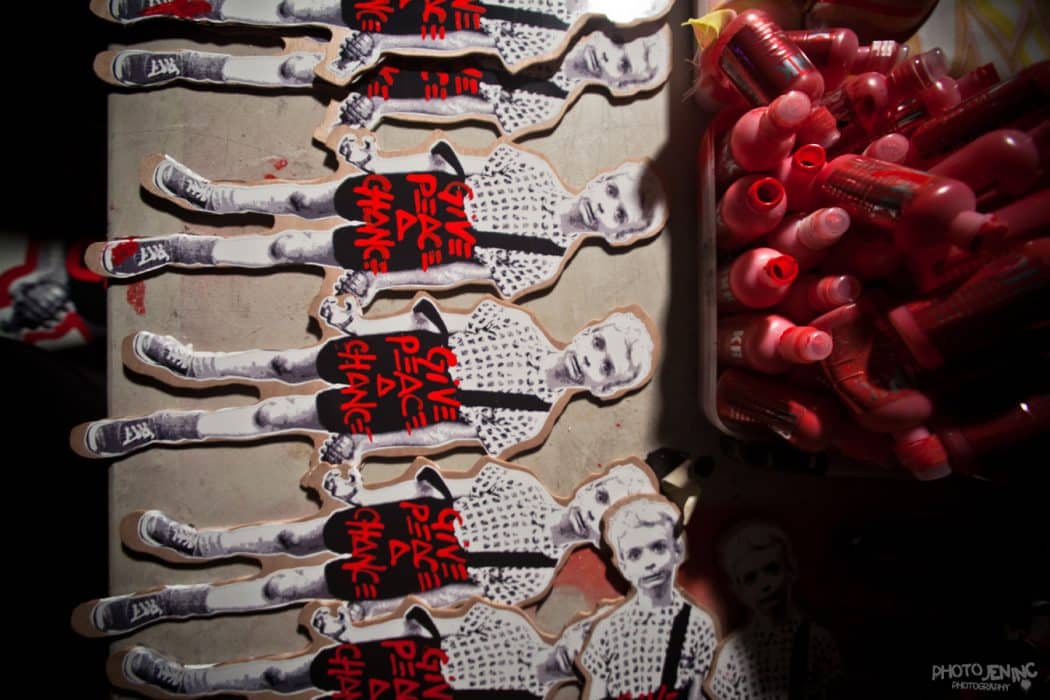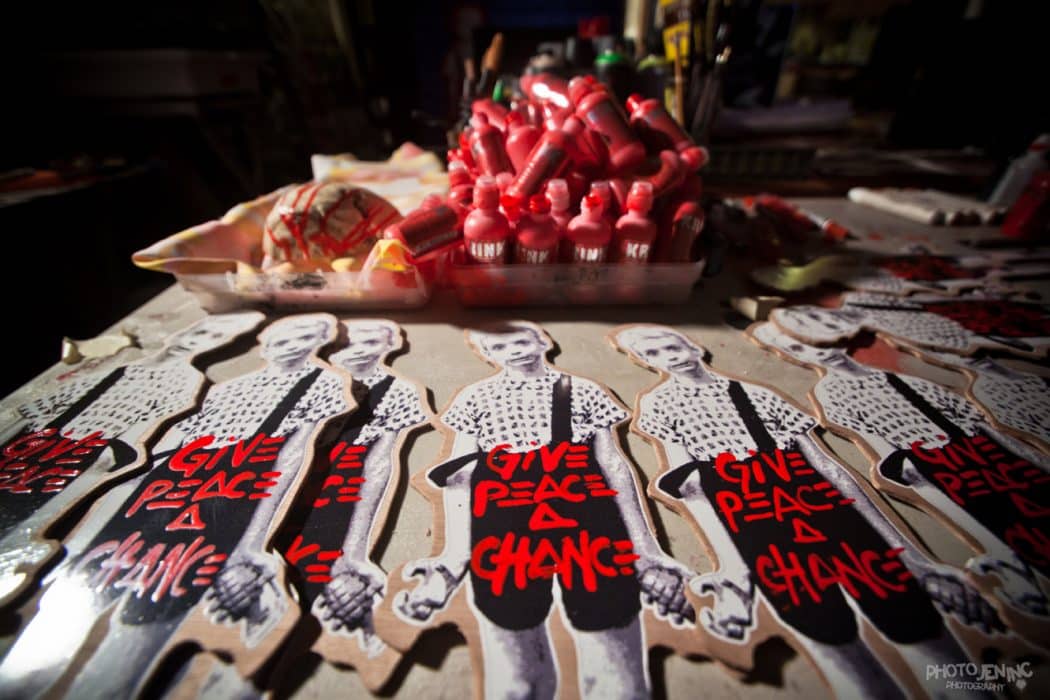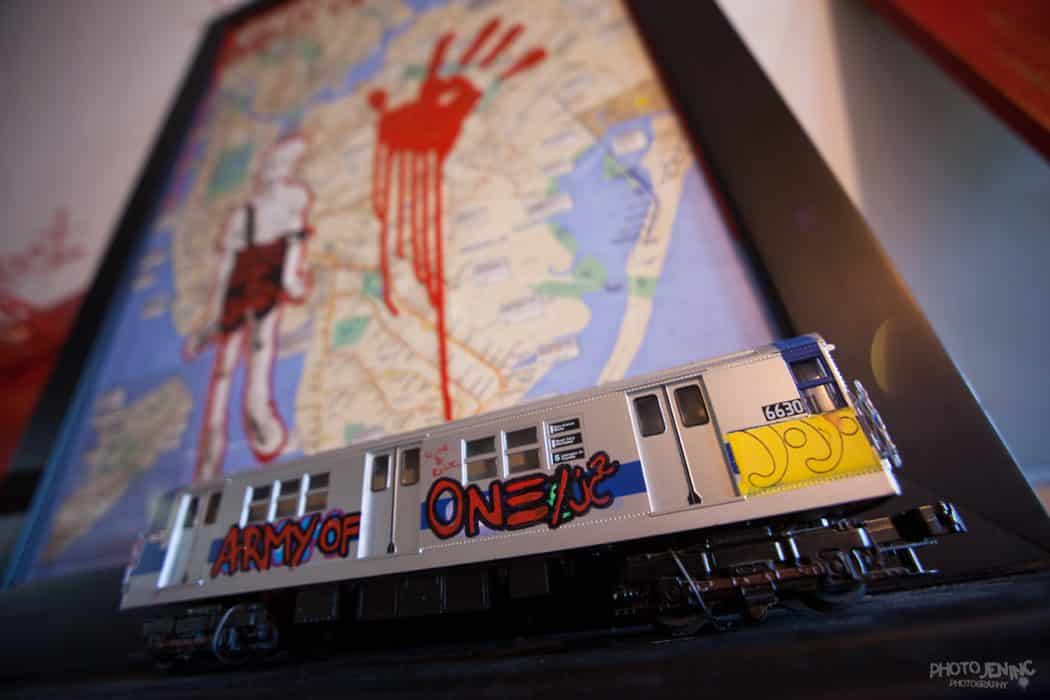 He was still preparing pieces, stopping only to get me settled in, until he finally knocked out for the night.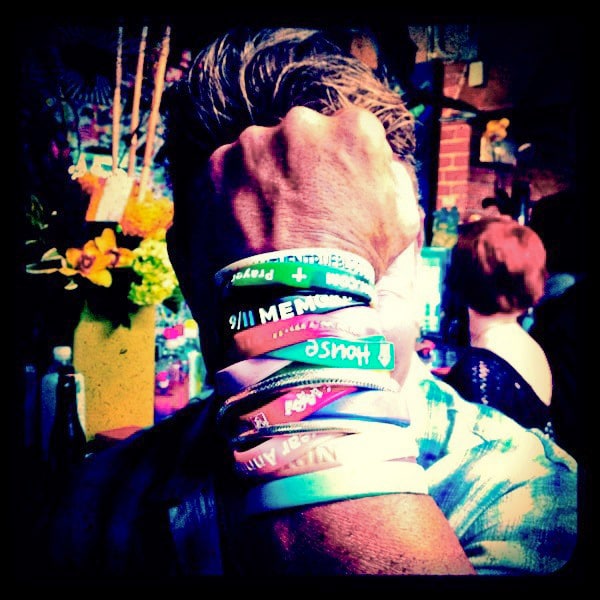 He was up early at 6am doing errands and didn't come back till early afternoon. We then took off to get a rental van while he showed me the fire station, and introduced me to his local friends at the coffee shop. He then took me to his other space on the ground floor and that's when I started shooting.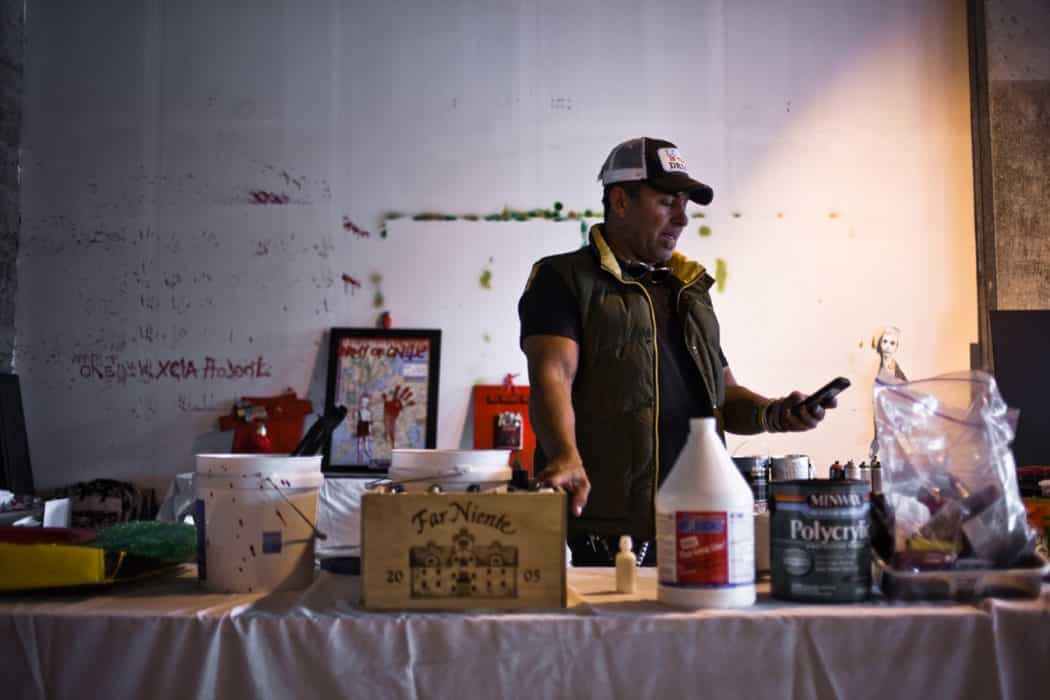 He was on it! Making his art so freely without thinking too hard… it was like it just flowed right out perfectly. Carrying on a conversation, laughing, talking about art and texting all at the same time.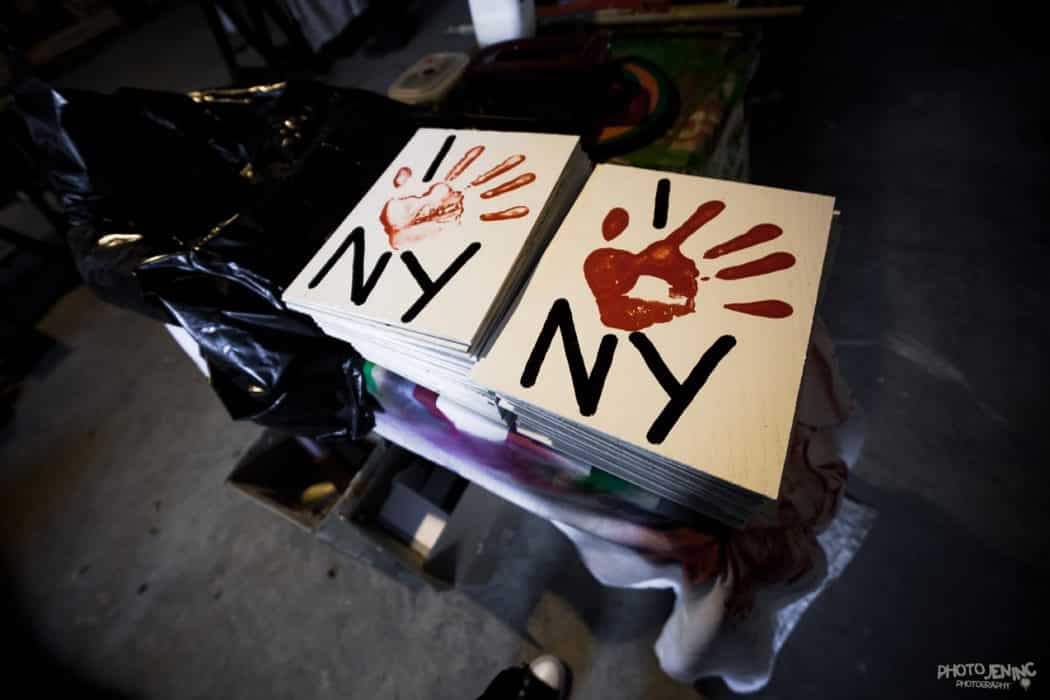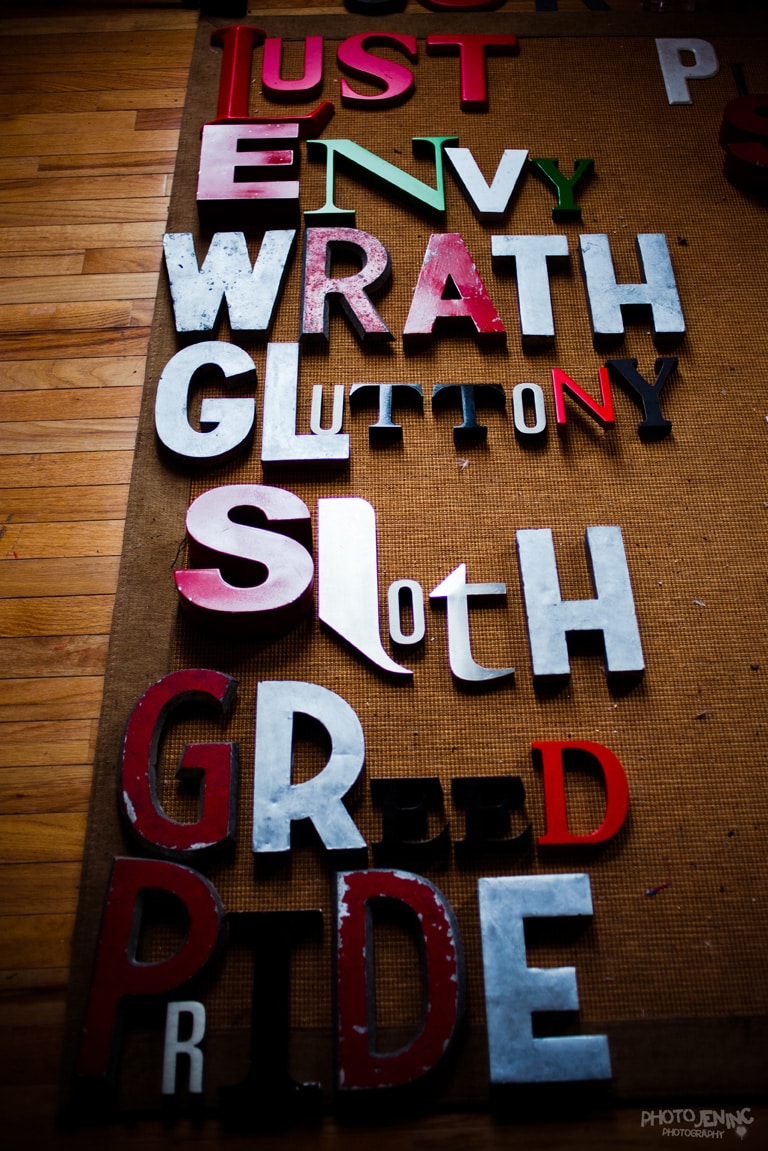 You could tell he took a lot of pride in his message.. and was anxious to give it away and spread his words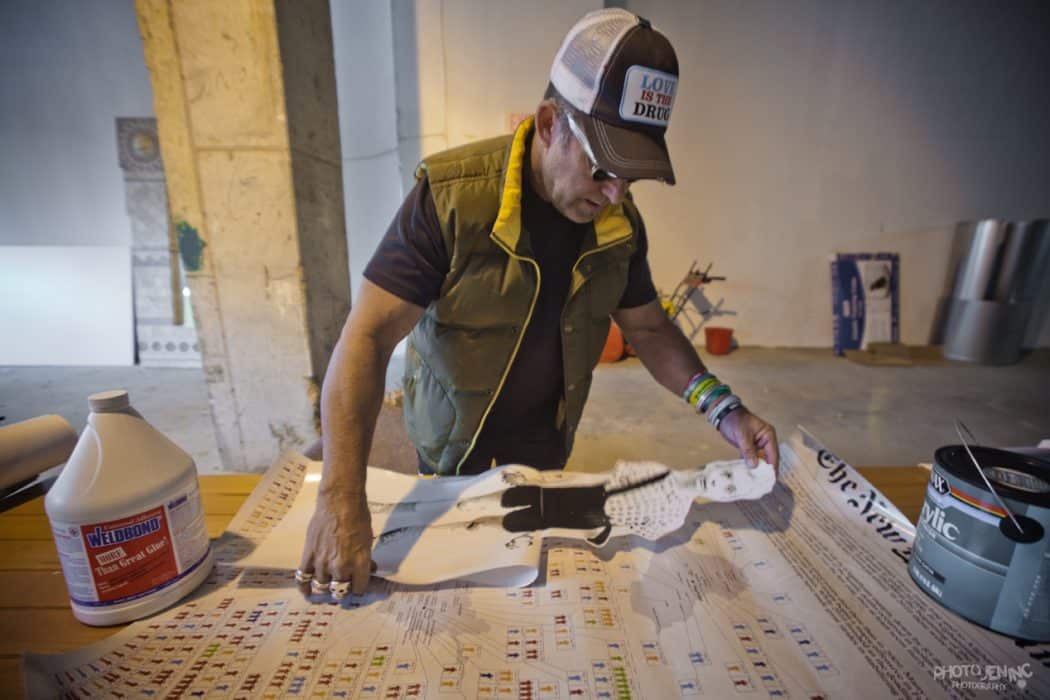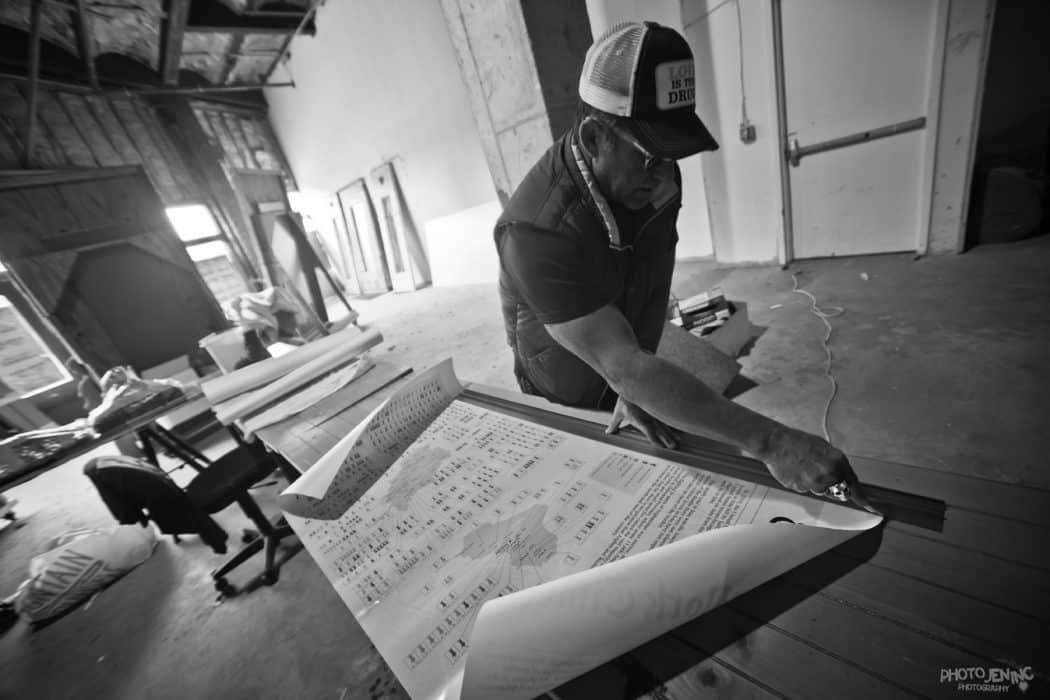 For the next  three days and nights I watched him as he was creating, getting on the computer to post pictures to his FB, instagram, sending emails, etc.
The photos in the dark setting were from inside his loft – tons of stuff!  There were lots of last minute things he wanted to take.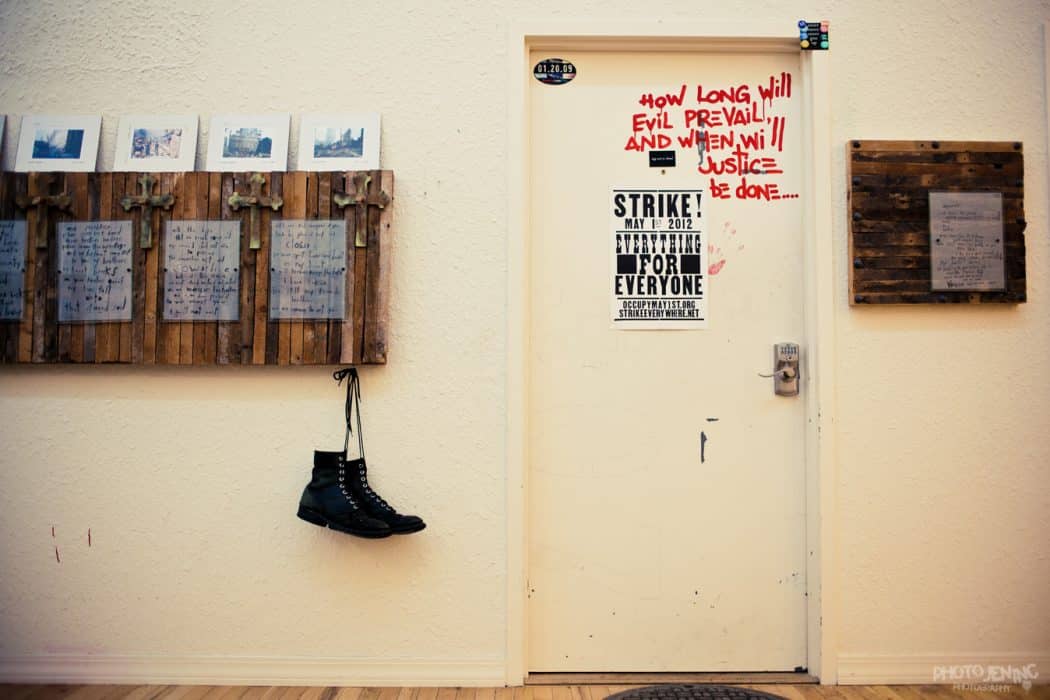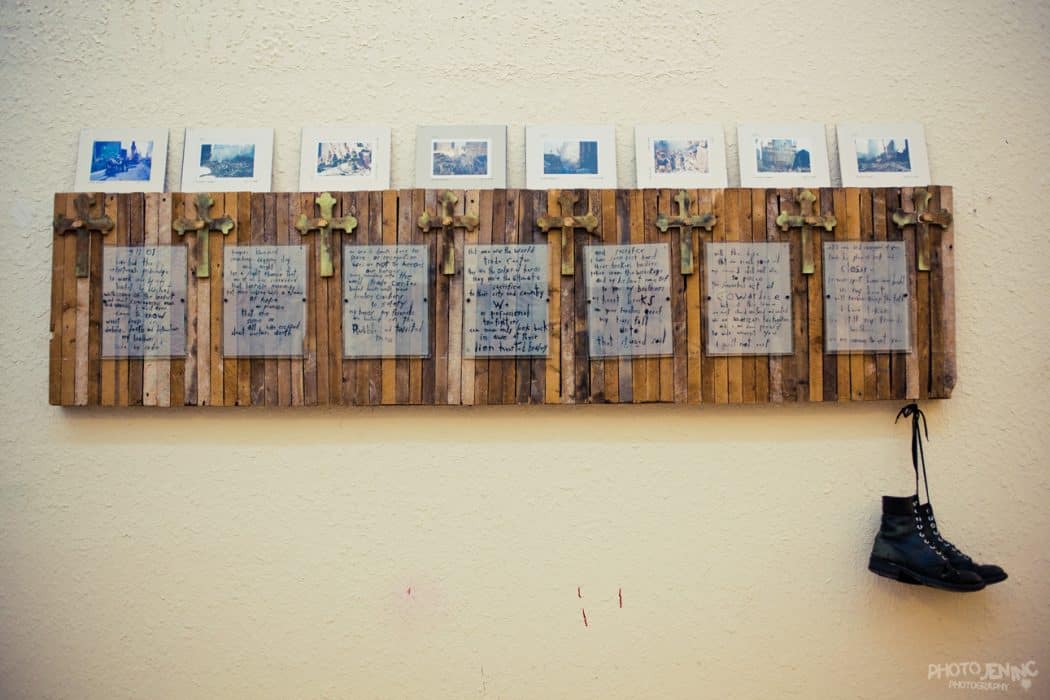 When he would finally allow himself a few hours of sleep, I could hear him cough at night, and in the mornings…he explained it was from the aftermath of 9/11.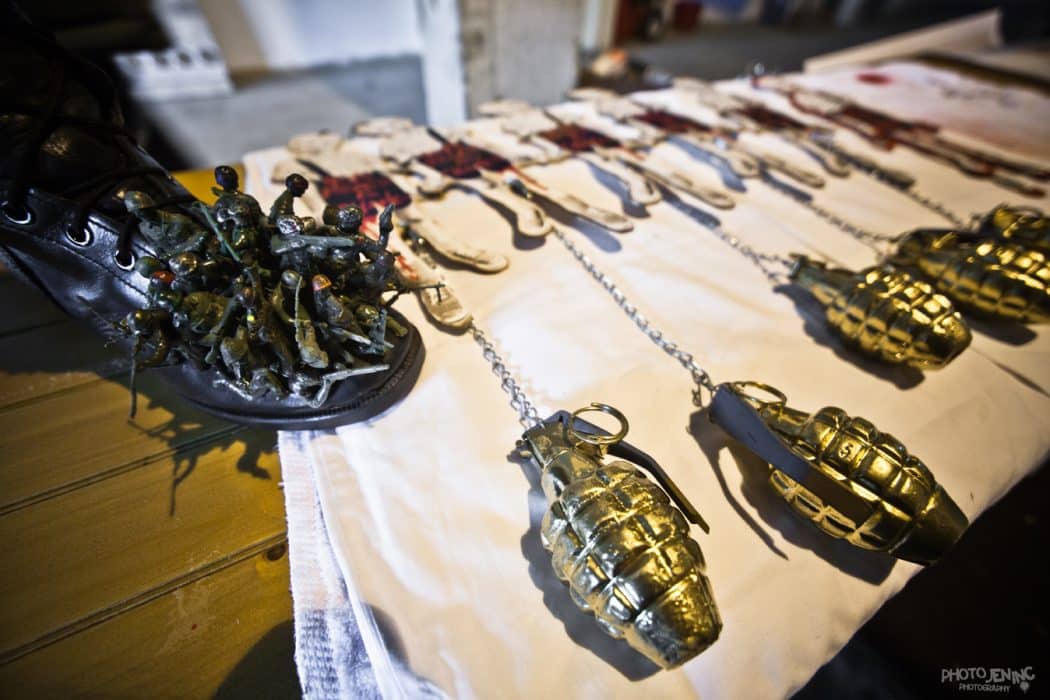 On the afternoon of the third day we packed up the van we had rented, making sure to leave space for someone else's work he was going to pick up, and room for two other guys that were going to be traveling along.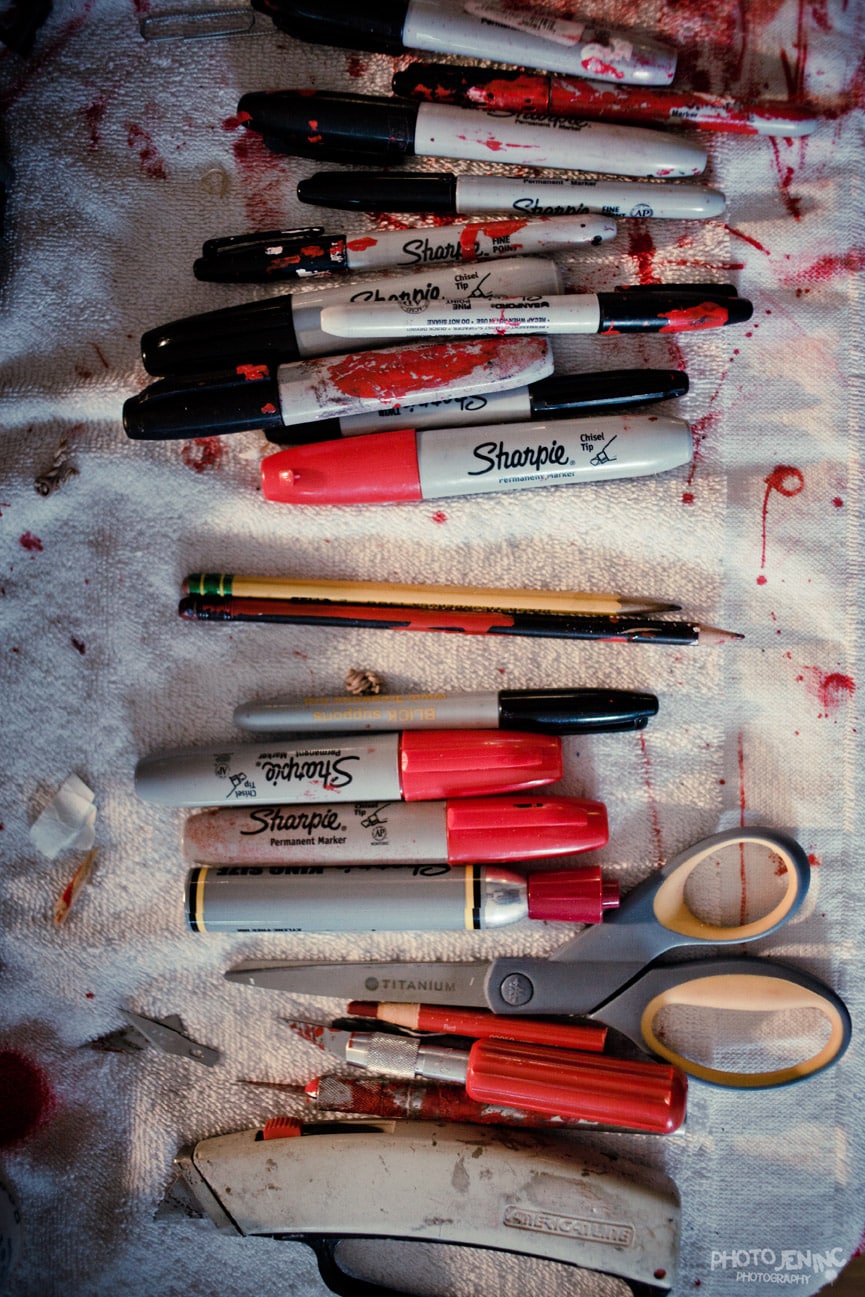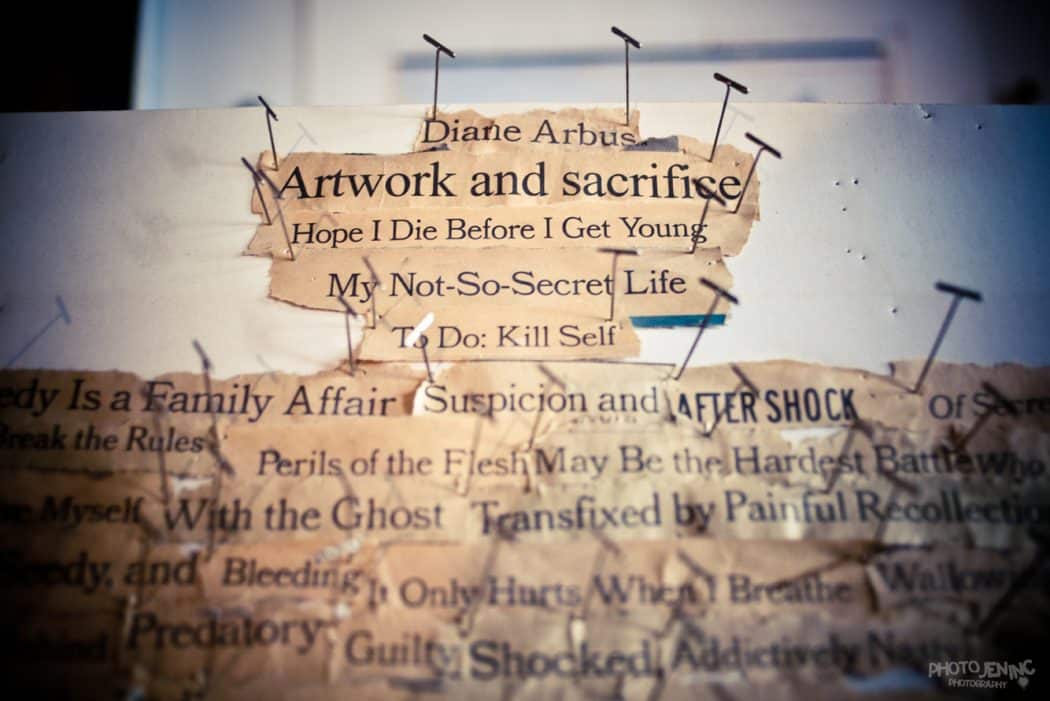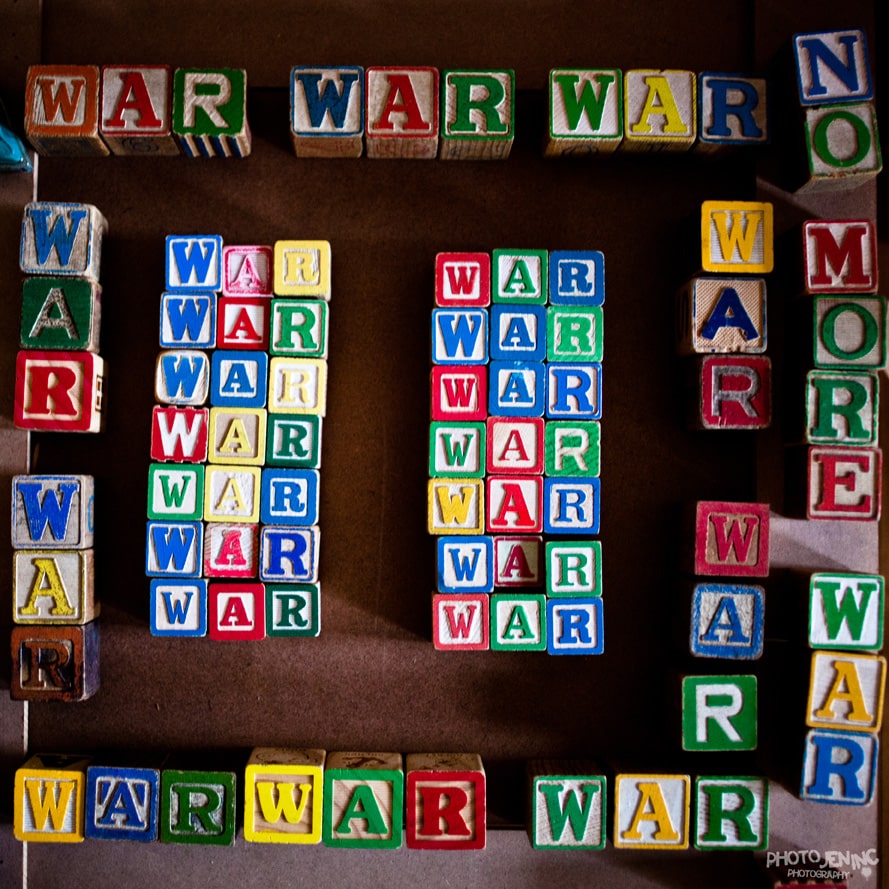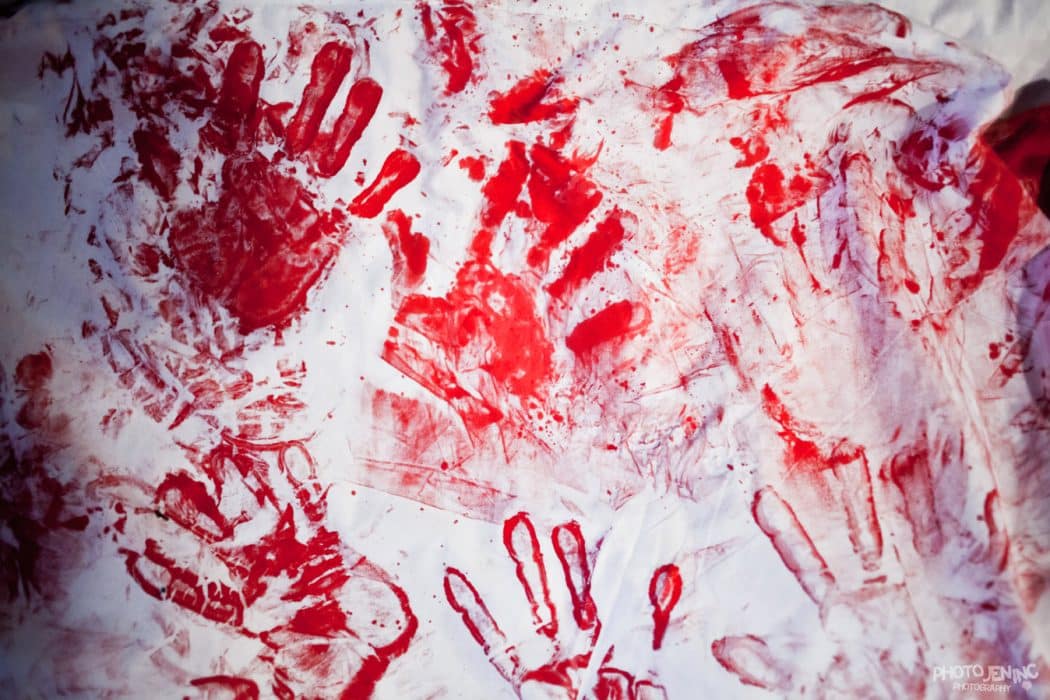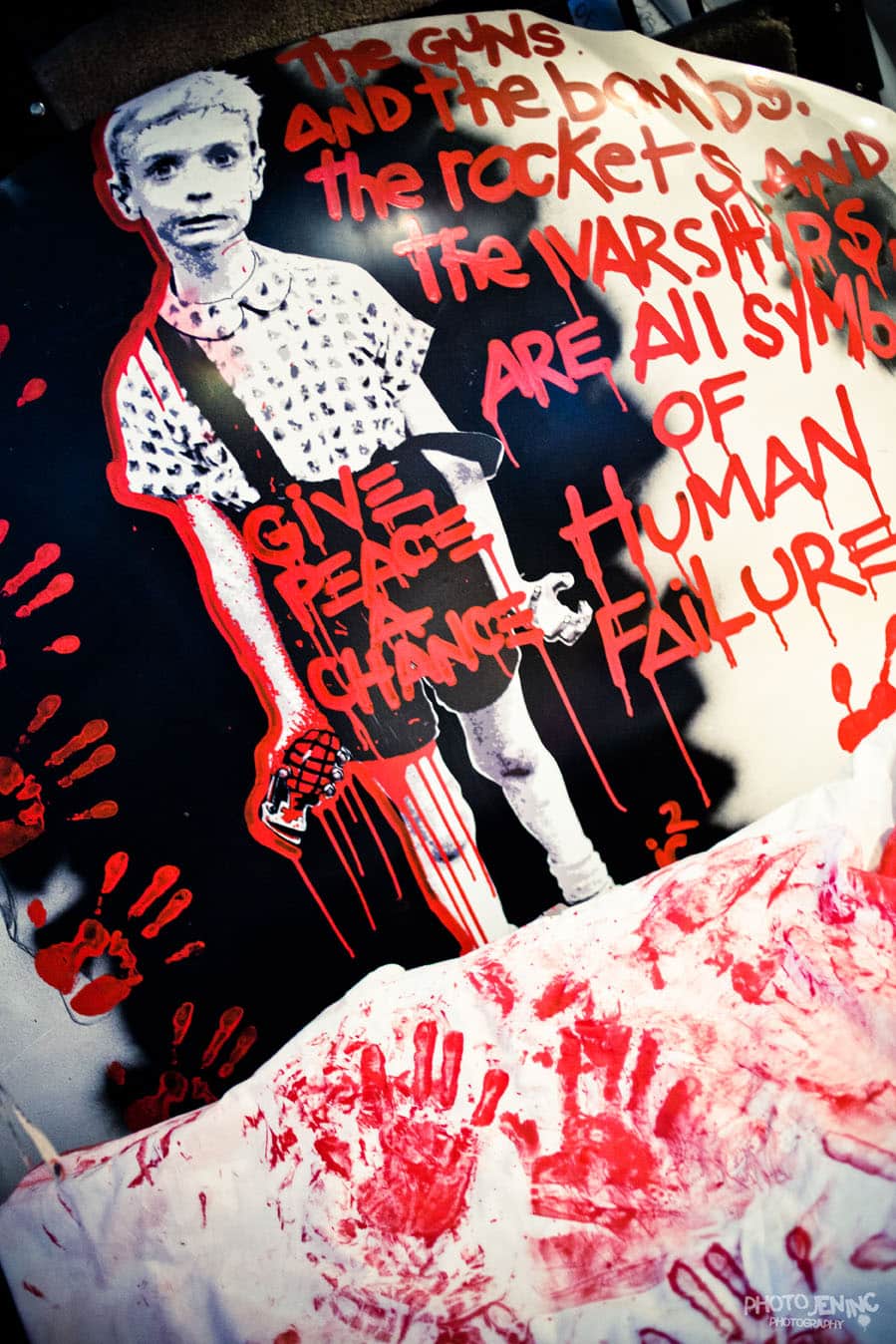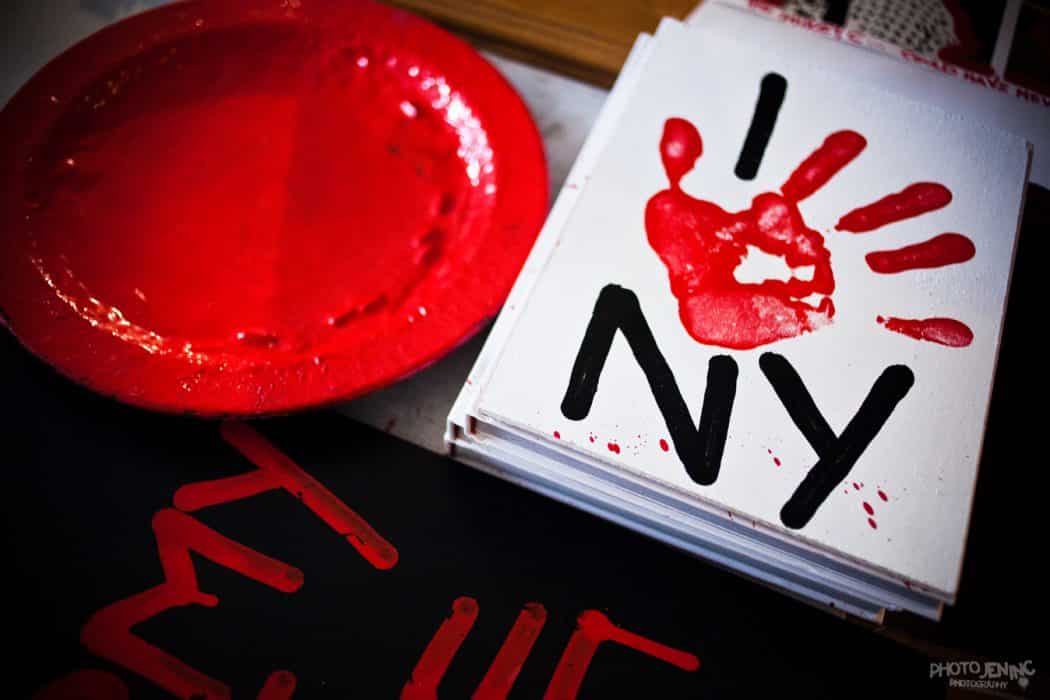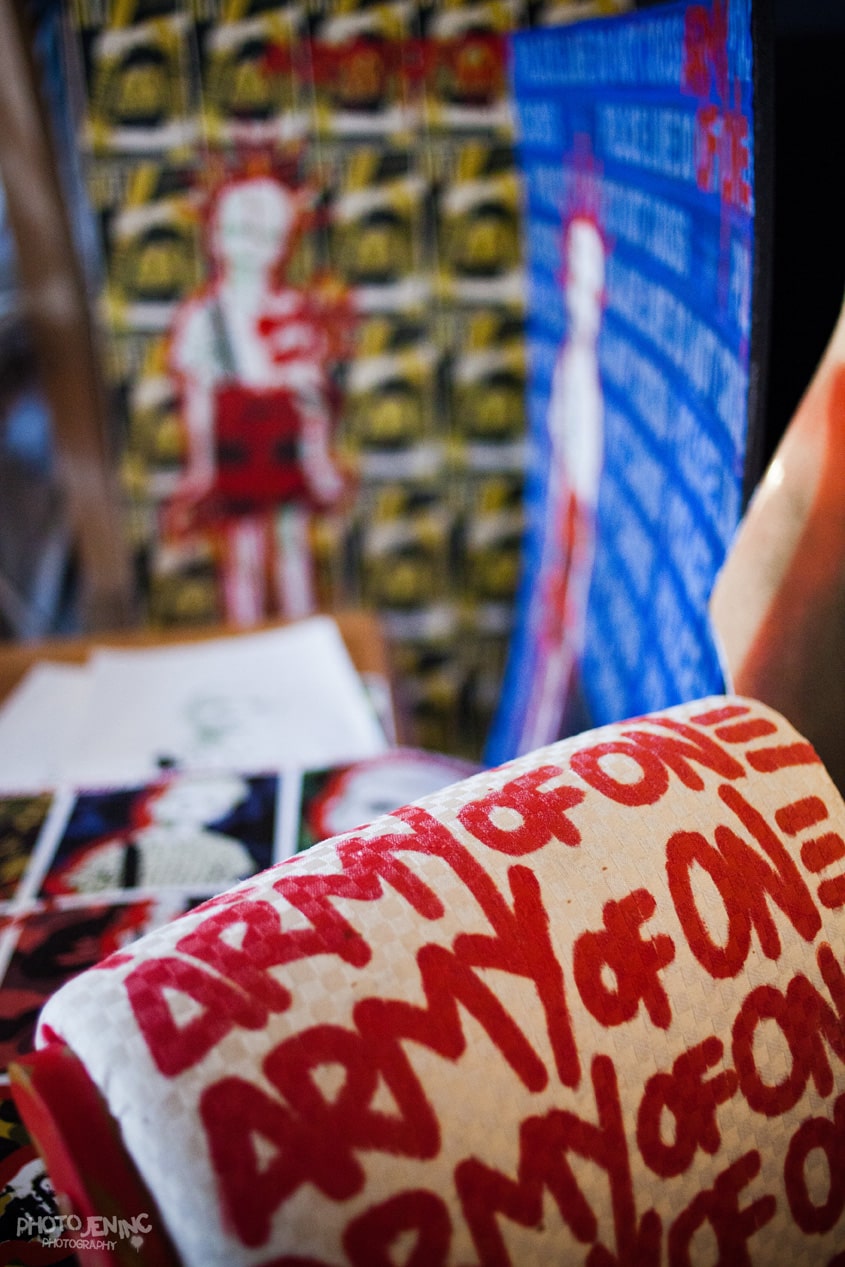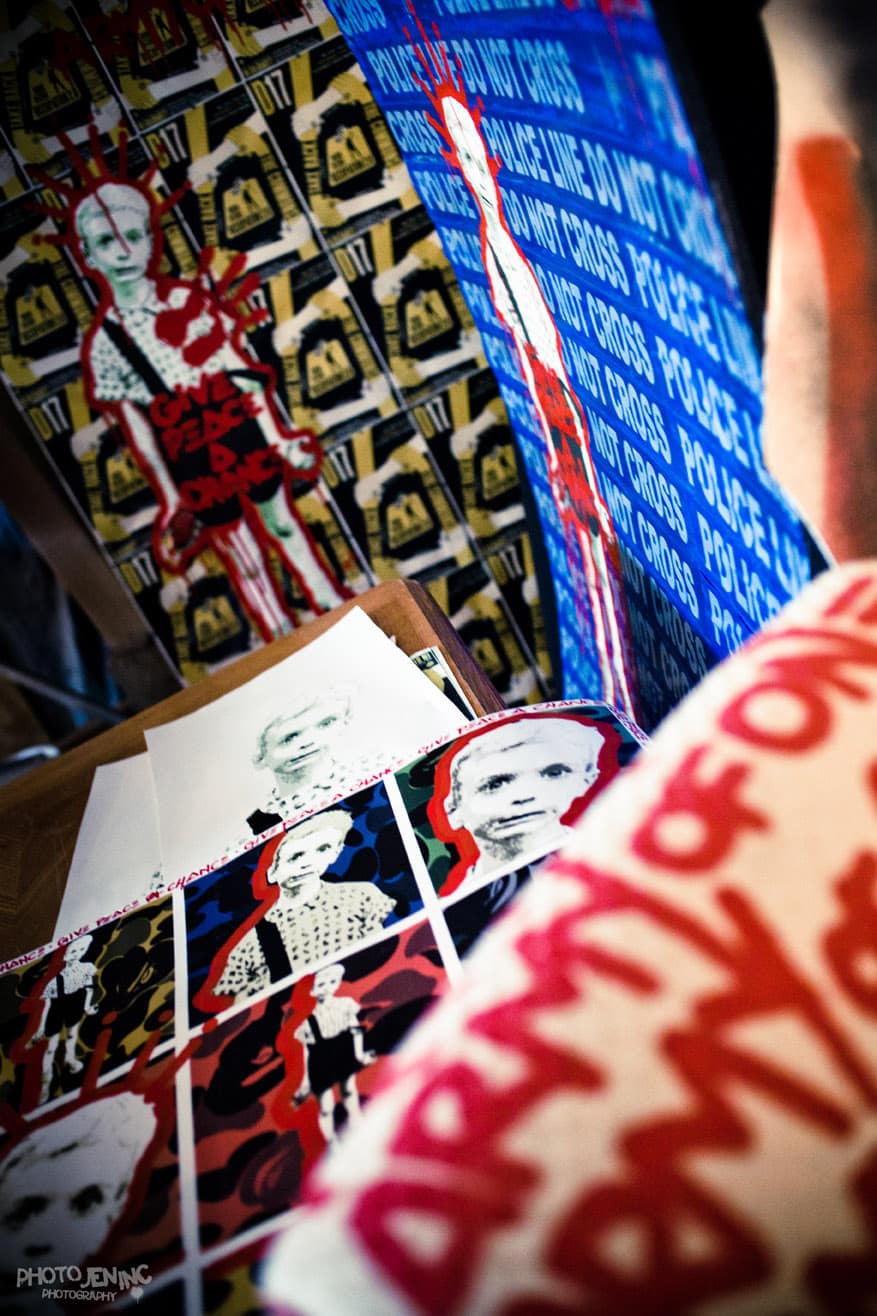 At 10pm he hit the road for the long trip to Miami.  I stayed in his loft alone for the remainder of the two weeks.  We texted while he was on the road and while he was in Florida. He extended his stay, and I unfortunately had to go back to LA.  We missed each other by two days.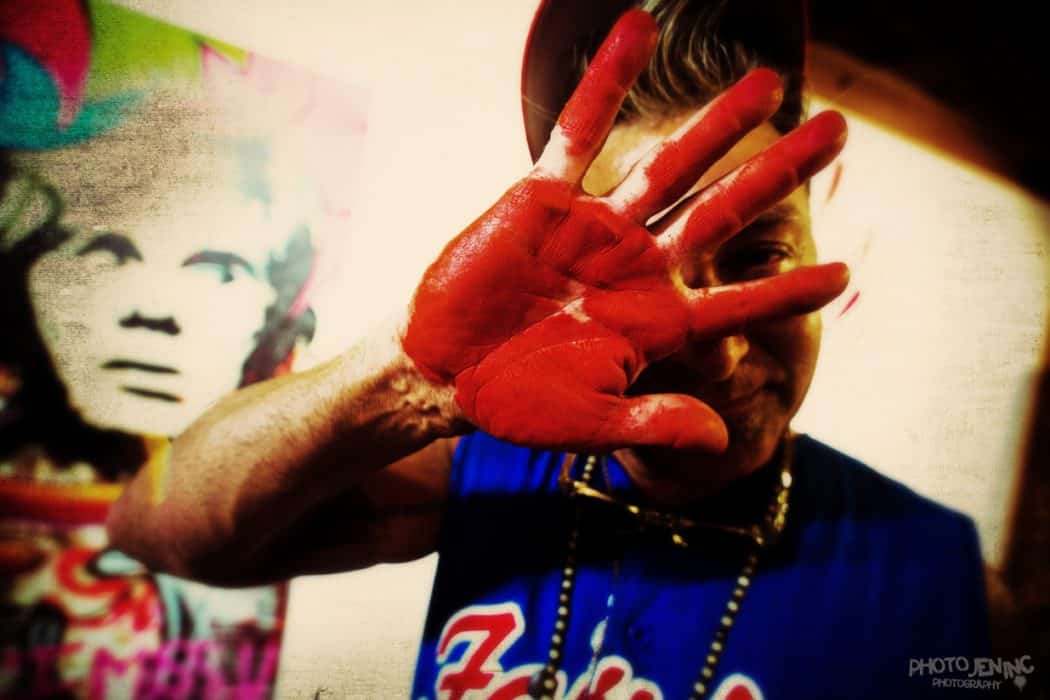 Jef was a great man with strong influence, extremely kind, motivational, inspirational, and full of humanity. I surely will miss his perseverance to keep your mind focused and believe anything can be done.  – Jennifer
(NYC Photos were taken 11-28-12 to 11-30-12 and are previously unpublished  Written 1-19-14 for Artiholics)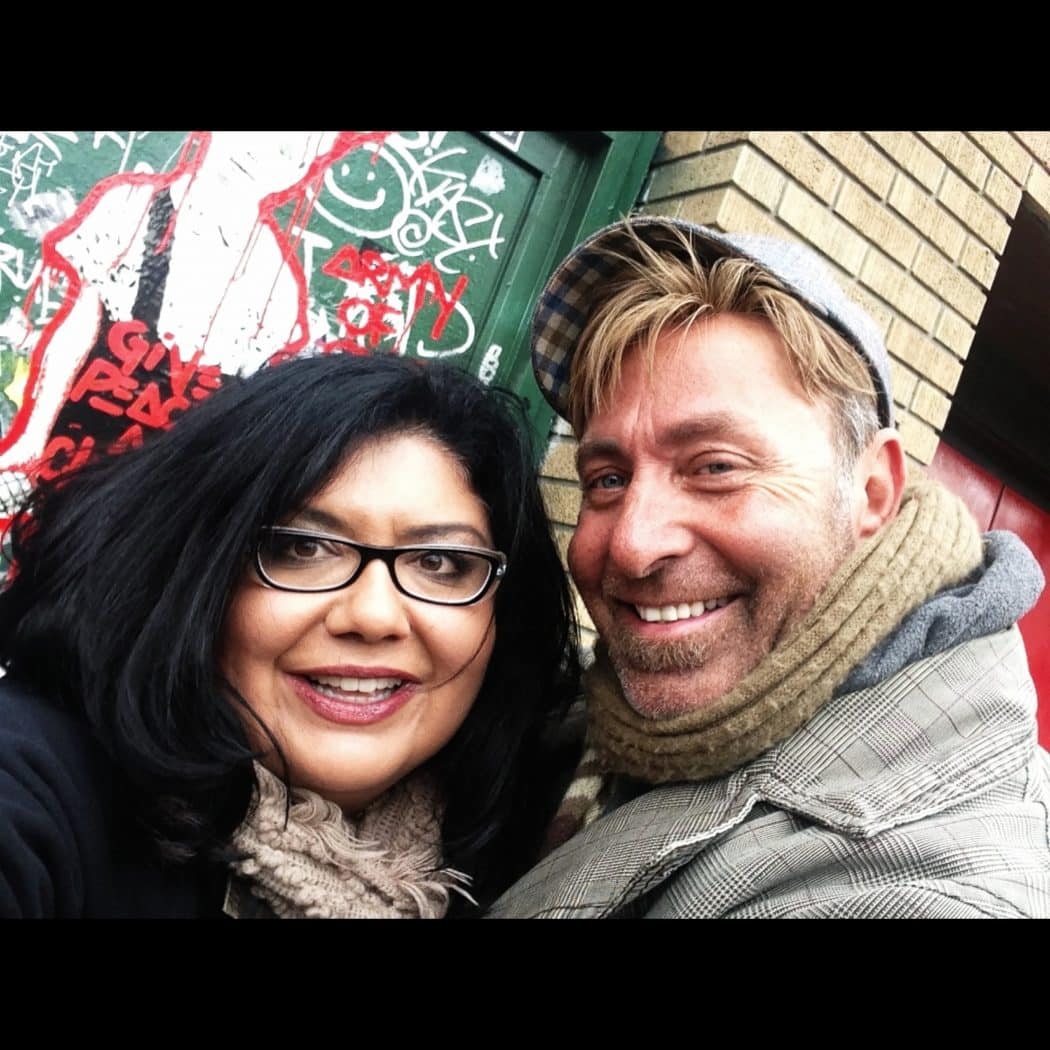 Photojeninc Jennifer Jaimes is a Hollywood based photographer and documentarian of street art and street art culture.  Her current ongoing project www.unstoppableart.com is a portrait project which captures street artists with their work.  The portrait she took of Jef at the top of this article was taken in LA at her studio – He was her first subject.  You can view her work or contact her through her website at www.photojeninc.com