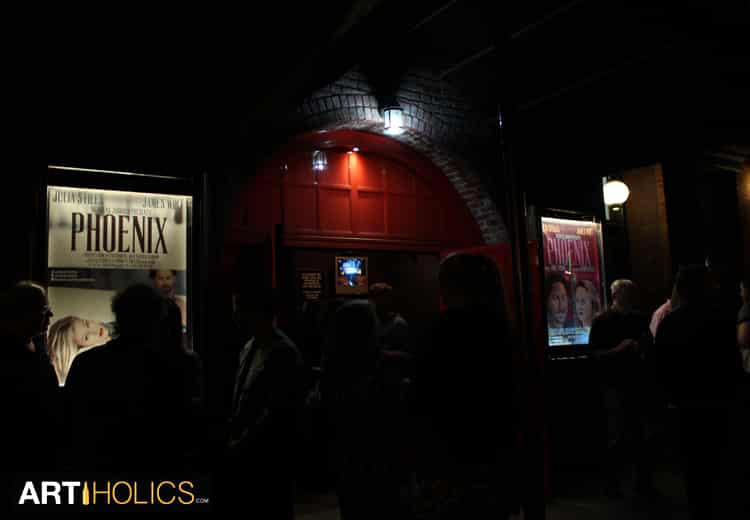 West Village, New York – Friday, August 8, 2014
Molly and I headed out to Cherry Lane Theatre on Monday night to catch the first preview of Phoenix, a play starring Julia Stiles and James Wirt, written by Scott Organ and directed by Jennifer Delia.
This two-character play features Sue and Bruce, entrenched in a modern, casual, figuring-it-out sort of relationship that most of us trying to date in this era could easily identify with. An initial complication set the stage, and the plot steadily escalated from there with twists and turns along the way which kept the show interesting.
The writing was smart, chock full of witty and upbeat banter, which had the audience laughing right from the start. The acting was polished and natural. I remember thinking at the end that there wasn't a moment to be bored, nor did I feel fatigued from maintaining a laser focus on the intense interaction between the two characters throughout the show.
Several times during the show I found myself introspectively  revisiting my jaded feelings towards modern relationships. This reminded me of how I felt while watching Spike Jonze's 2013 film Her, except this play was much lighter, emotionally. Both film and play have the ingenuous ability to realistically and subtly evoke the frustrations and difficulties we face as feeling, yet rational people trying to wrangle meaning and clarity from within; our confused fears, hopes and the facts of life we've chosen to resign ourselves to.
Molly has much more knowledge about the industry than I do, since she has extensive experience in house management and has trained as a vocalist performance major with a focus on musical theatre at NYU Steinhardt. Here are her thoughts:
"There was a certain amount of a 'suspension of disbelief' required at first, as the first preview means that this was the first time the actors played the scenes before an audience. Scene one had a bit of stilted rhythm to it, and the pace of the show had obviously been directed to go very quickly. But as the actors relaxed, the audience also sunk into the world of the show, and the two elements combined suddenly took you away from two actors onstage and into the world of two 30-something characters facing their own destiny and mortality. Stiles was flawless, and although Wirt stumbled a few times on his words, his irresistible charm pushed through. There were only a few times it felt that a moment to let a joke or a thought sit would have been appreciated — the banter is so fast paced, that not even Joan Rivers could have thought of a comeback so quickly. Also, the costume choices for Stiles were awful – nothing seemed to flatter, including layering an impossible to figure out pink dress over a gray nightgown, if only to keep her clothed — which almost failed in its intent, as she struggled to find her armholes and almost slipped a nip. Then atop of the two layered ensemble, she was asked to realistically layer yet another dress, with the pink sticking out the bottom. Seriously? Let the girl have a quick change offstage!"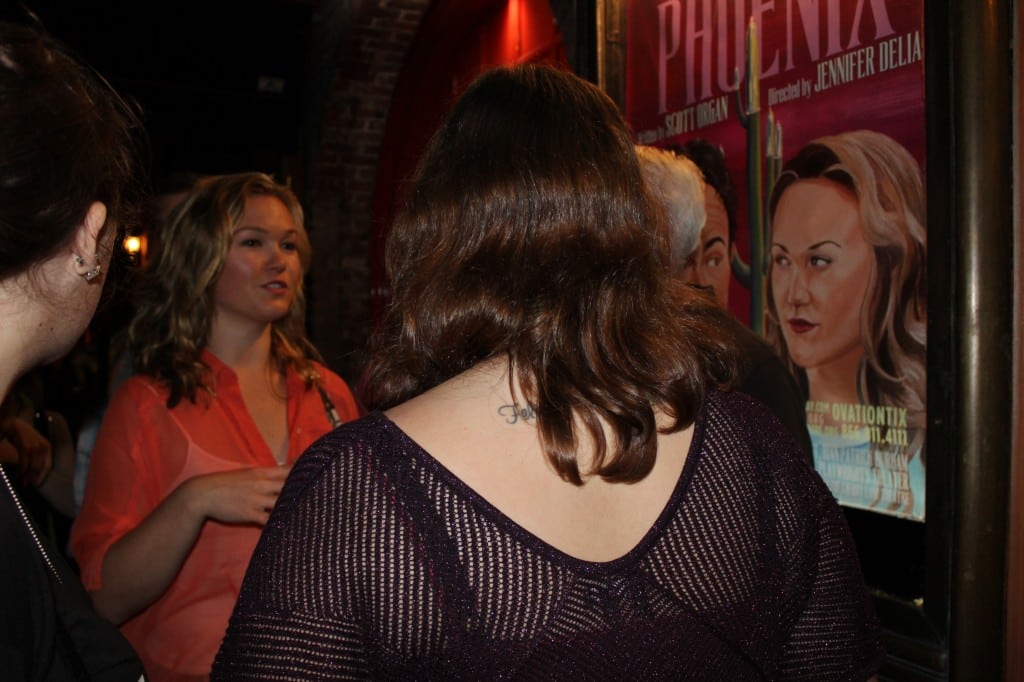 Julia Stiles speaking with fans after the show.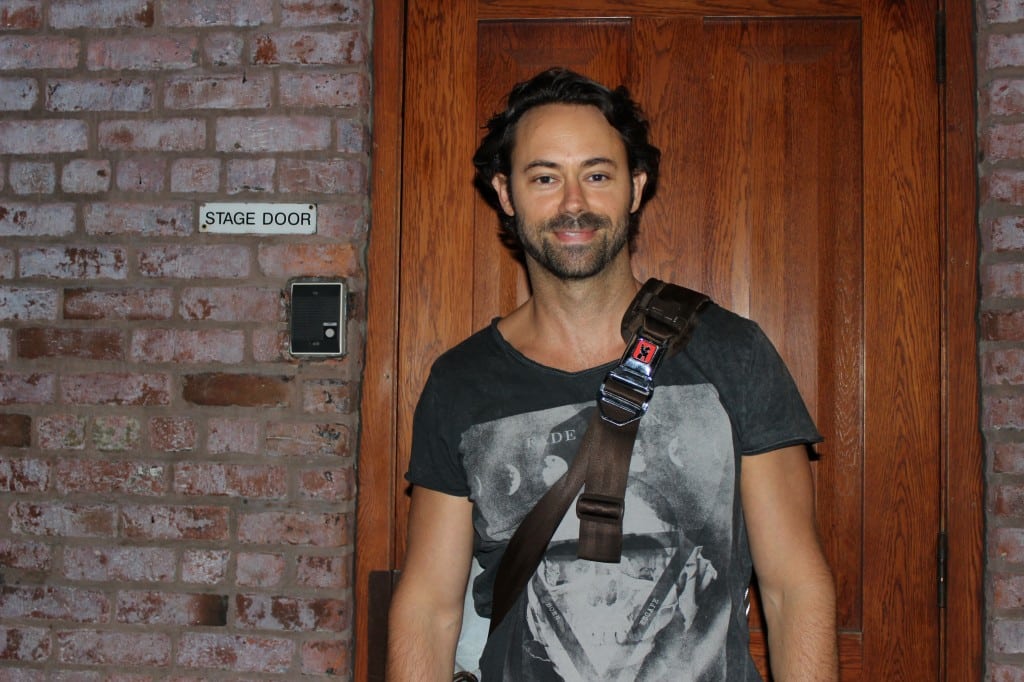 James Wirt, shortly before he was whisked off by friends and well-wishers. Phoenix at Cherry Lane Theatre Running time: 90 minutes, no intermission July 28 – August 23 *Monday – Friday at 8pm, Saturday at 3pm and 8pm (*On August 7, the performance is at 7pm).   Tickets available through TheaterMania here Written by Keziah Quek and Molly Roberson Photographs by Keziah Quek