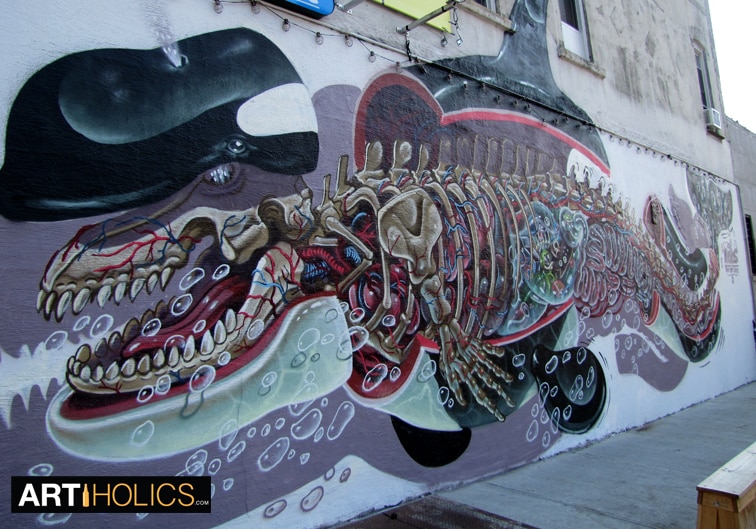 BUSHWICK, NYC – Monday, September 16, 2013
Bushwick, Brooklyn is becoming known for it's amazing murals by world famous mural painters, and this one I find specifically awesome.  I had seen pictures of it online, but the other day I was down on Bogart Street on my bike and got to grab a few shots of this myself.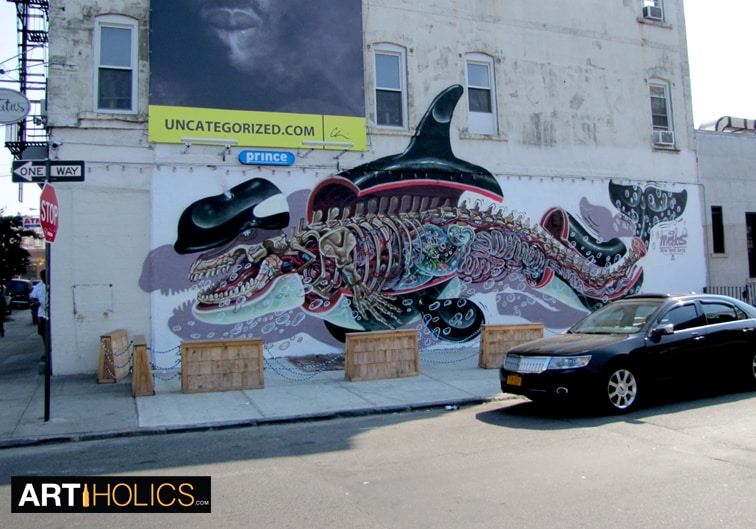 It's an Orca which is presented in exploded view by artist Nychos.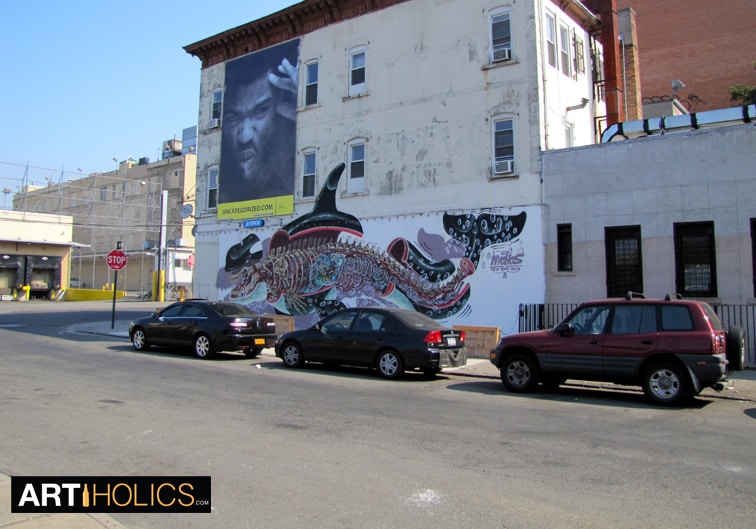 On the side Tutu's, it runs the length of the building, it is eye catching as fuck.  Just on the corner of Bogart and Varet Streets.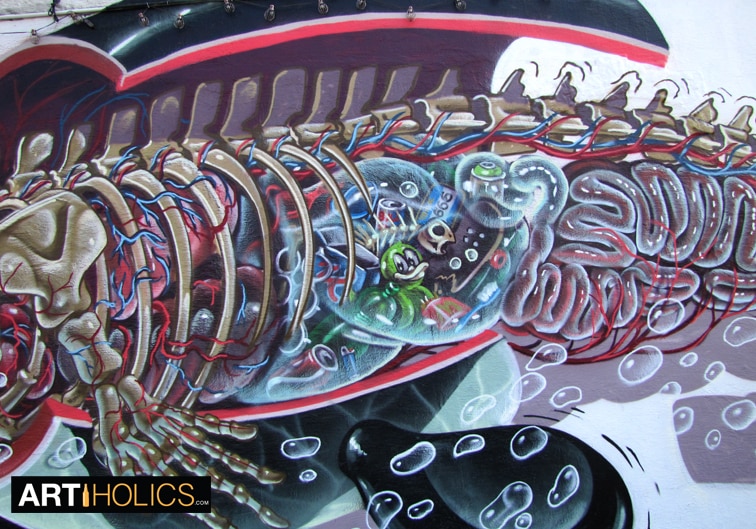 It's amazing because it looks so super sharp, but when you get close you see that it's all spray paint.  That is some crazy can control.  There is an article on Bedford & Bowery.com which has some more details, as well as pictures of the artist painting it in steps.  Cool shit.
Written and Photographed by Cojo "Art Juggernaut"