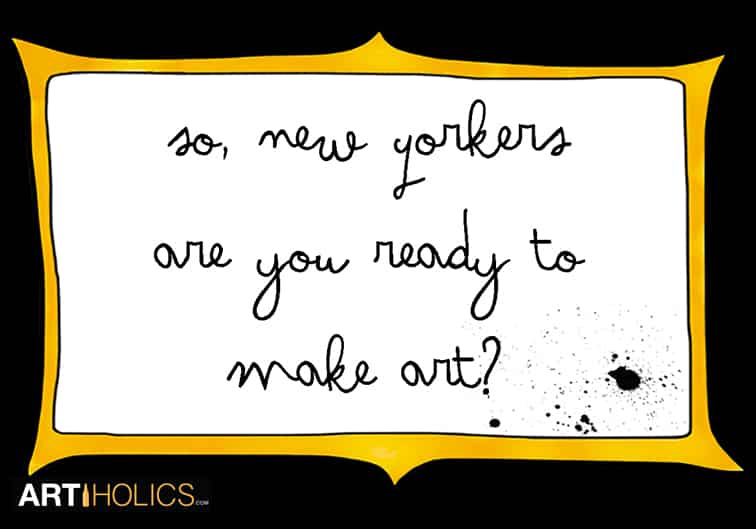 New York, NY – Thursday, May 2, 2013
If you can make art here, you can make it anywhere (as long as you stay within the 5 boroughs).  Are you a New Yorker who once had a dream of being an artist? It does take drive and commitment, as well as a few other things you might not have (time, effort, talent, creativity).  No longer a problem.  This week The New Museum's IDEAS CITY Festival kicks off on Saturday May 4th, and with it so does a month long interactive art project YOU CAN PARTICIPATE IN!
Live out your art dreams while expending the absolute least amount of energy possible.  Let's put it this way, if you live in NYC and know how to download Angry Birds, you qualify.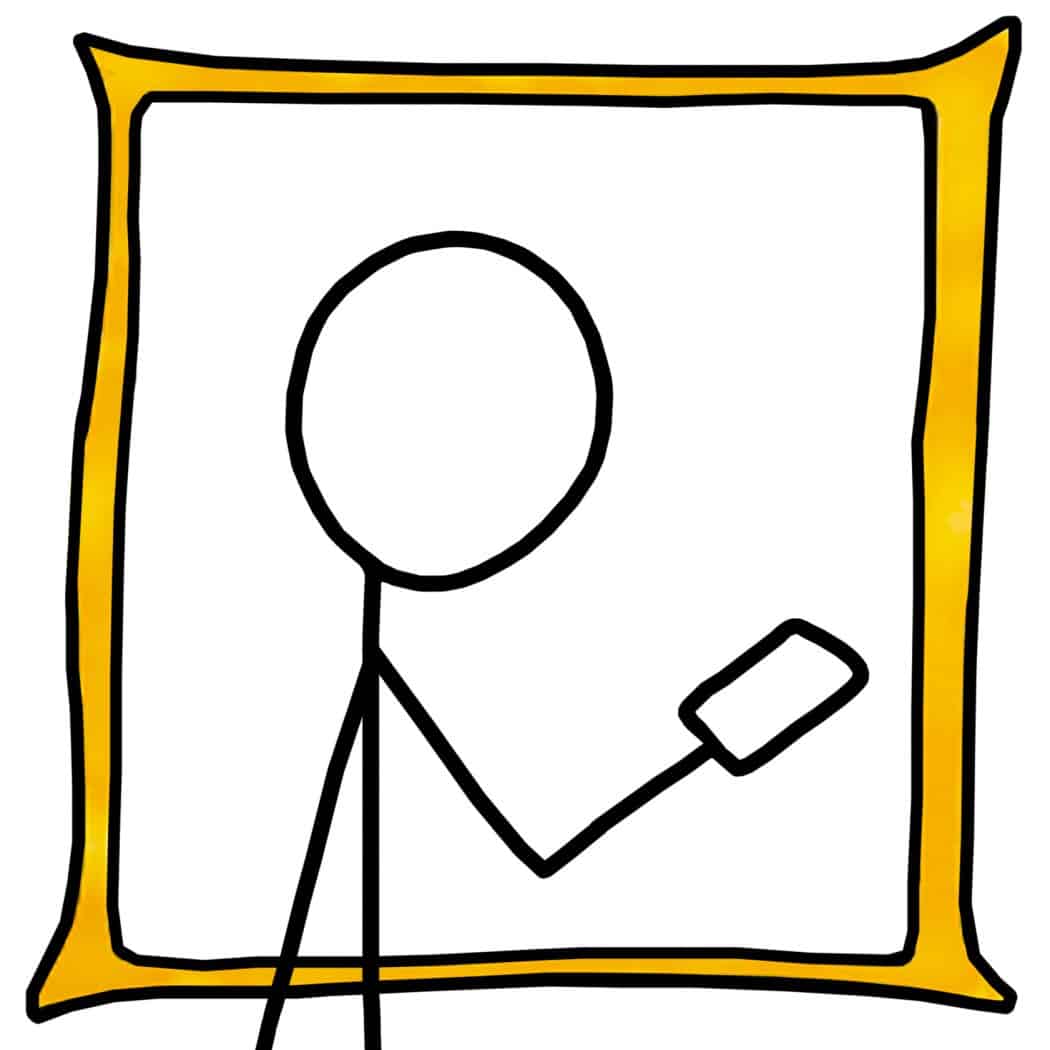 MARK-IT is an App-based (free download) participatory public art project that invites New Yorkers, to join a communal art-making experience. Using our movements throughout the 5 boroughs, they will collectively create a virtual drawing at the scale of the city. (Even a stick figure can do it)
Participants will download the app on their phone, select a color and start making art!  By "making art" they really mean doing absolutely nothing different than you normally do.  Your smart phone will turn you into essentially the tip of an open marker.  The app locates you by triangulation and switches to GPS only when you start moving too fast for triangulation to work (let's say when you are in a car).  Their developer did it that way so that it uses very little battery… so you can participate even without having GPS on! The fact that our phones "can" do this, probably means they "are" doing this already.  An idea which might make some people want to throw their phone in a trash compactor.
Everywhere you go, you will pull behind you a colored digital-human-snail-trail, and not have to do anything differently than you normally do.  You will be making art while you are riding your bike, picking up your kids from school, or picking up your dog's turds.  It's just that easy.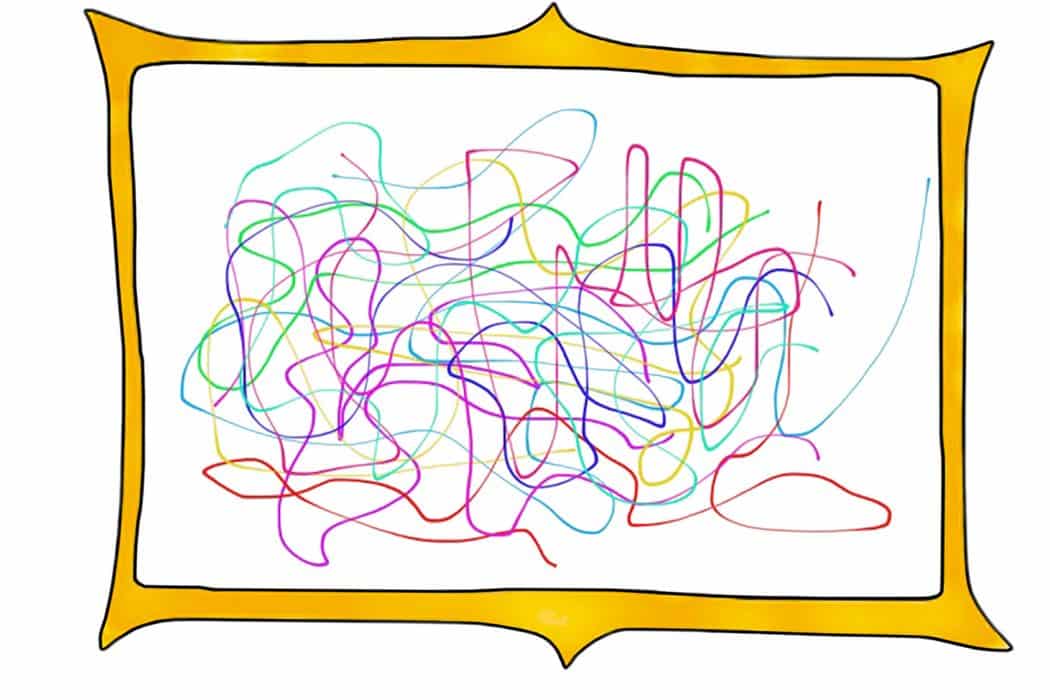 During the month of May, participants daily voyages throughout New York's urban landscape will be drawn on a virtual white canvas, forming an evolving, organic matrix of lines over lines. The living and breathing art-work in the making will be visible in real-time online. At the end of the project, each participant will receive a numbered edition of the final drawing as co-creator of the artwork.
In June you can get a good look at everywhere you've been, in art form (it might be a longer and more twisty line than you think.
Or you can do something really creative like what was recently showing at The Active Space in Bushwick, Brooklyn. A show called Tracking Signals by Project 59, where they mapped out the number 59 in various cities all around the world.  You could write words, sign your name in city blocks.  Make a logo.  It all depends on where you walk, and when you have the app running, so plot your course wisely.

Photo by Loren Munk
Project 59 probably plotted these routes with a computer, but in this art project, your body is the plotter.
These boots are made for walkin'…walkin'& makin' art. Are you ready boots?
Start walking.
"The acquiescence of private information is common practice in the app world. MARK-IT invites us to make the conscious decision to contribute anonymously to this fact-collecting system, but in this case, this banal exchange of private information provides a public service: public art.

The free app is already available for download on the Android app store and coming soon to the Apple app store.
The project will be part of the Trust Art open-air exhibition at IDEAS CITY which will also feature the premiere of Horizontal Museum , a live choreographic  performance work created by artist Gabrielle O. Mertz that connects with the MARK-IT experience."
At the end of May you may want to delete the app.  *You then will want to crush, burn, and then bury your phone so they will never find you again.  You can live off the grid in an Earth Ship in Arizona or New Mexico.  Just be sure to pack a coat, deserts gets cold at night.
Written by Cojo "Art Juggernaut"
(*depending on your experience and your paranoia level)