Igor Babailov once said that "Painting should educate and enrich. Modern painting merely offers a split-second emotion: You see it, you have an instant reaction and move on. Instead, real painting can be looked at over and over again and each time it has something new." It may sound so cliché, but good paintings are the ones which stirs up different and magical reactions in you every time you look at them; it almost seems as if you have never seen those paintings before. Every time you see an amazing painting, you want to have a second glance of it and interpret it differently.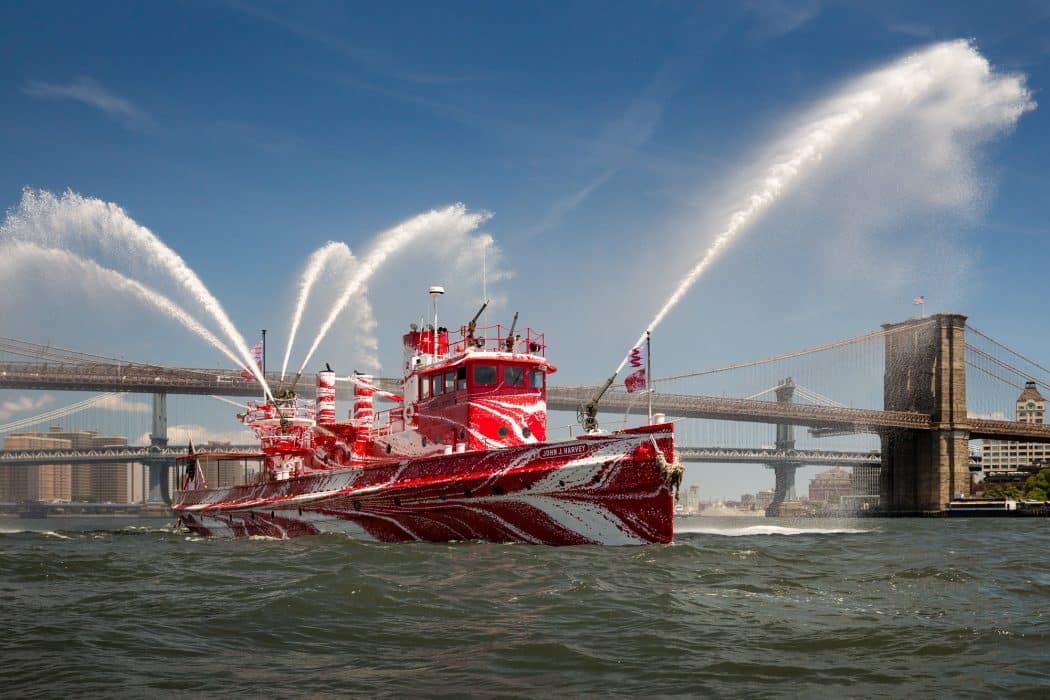 New York City has numerous painters and Taura Auerbach is one of them. She is a visual artist working across many disciplines including painting, sculptures, weaving and publishing. Taura is well known for her exemplary painting skills. Some of her notable works include the Fold Paintings that even included in the 2010 Whitney Biennial, the weave paintings that are composed of woven canvas strips among many others. Taura has shown her works in solo exhibitions and group exhibitions as well.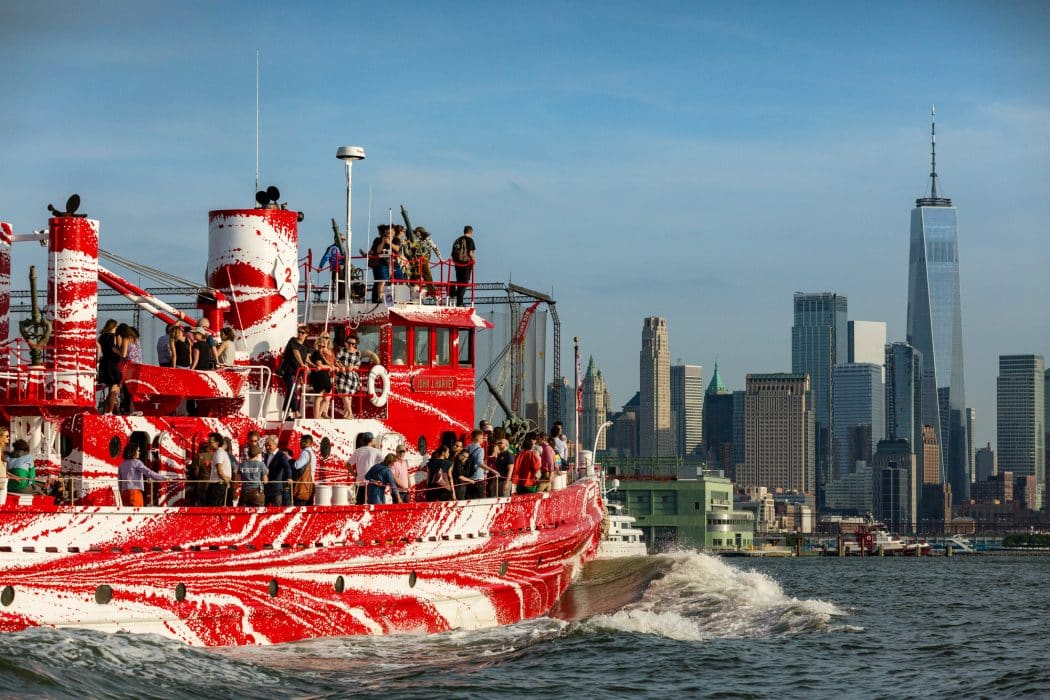 Painting has been there for a very long time now as it existed even during World War I which started in 1918. Apart from rifles, machine guns, gas, aircraft and many others, boats were also used in the war. British painter, Norman Wilkinson invented New York's historic boat the "John J Harvey" a vessel that launched in 193os and served the New York Harbor up till 1994.The boat was later decommissioned to extinguish fires and help save victims after 9/11.  Norman claimed that he painted the boat with dazzle patterns specifically meant to distort their forms and confuse the enemy during war. Thousands of water vessel assumed that pattern during those days with the main aim being to make it difficult for the enemy to target them.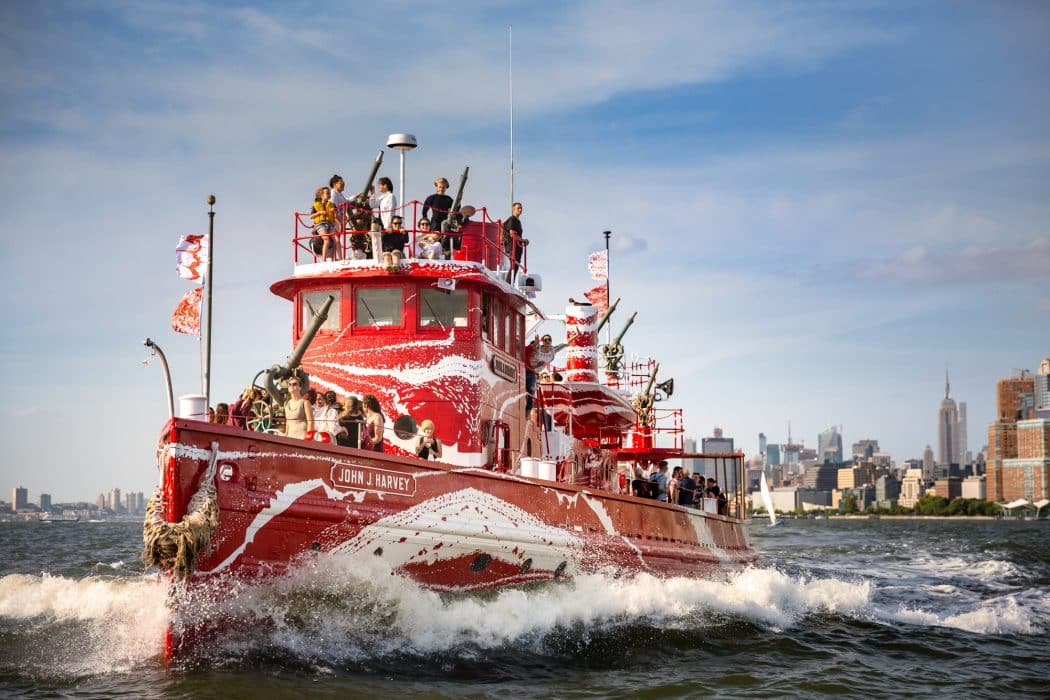 In order to commemorate the boat's history, Taura together with the Public Fund Art a non-profit organization that raises awareness about historic vessels gave a new look to John J Harvey: the treasure of New York City, their once weapon of war. Taura turned it into a 3D painting which she called "Flow Separation." Flow separation is the turbulence that can happen in the wake of an object moving through a fluid. Taura was inspired by fluid dynamics and decorative arts. She stripped off the exterior surface of the boat its decades-worth paint and rust and recoated it with fresh red and white paint.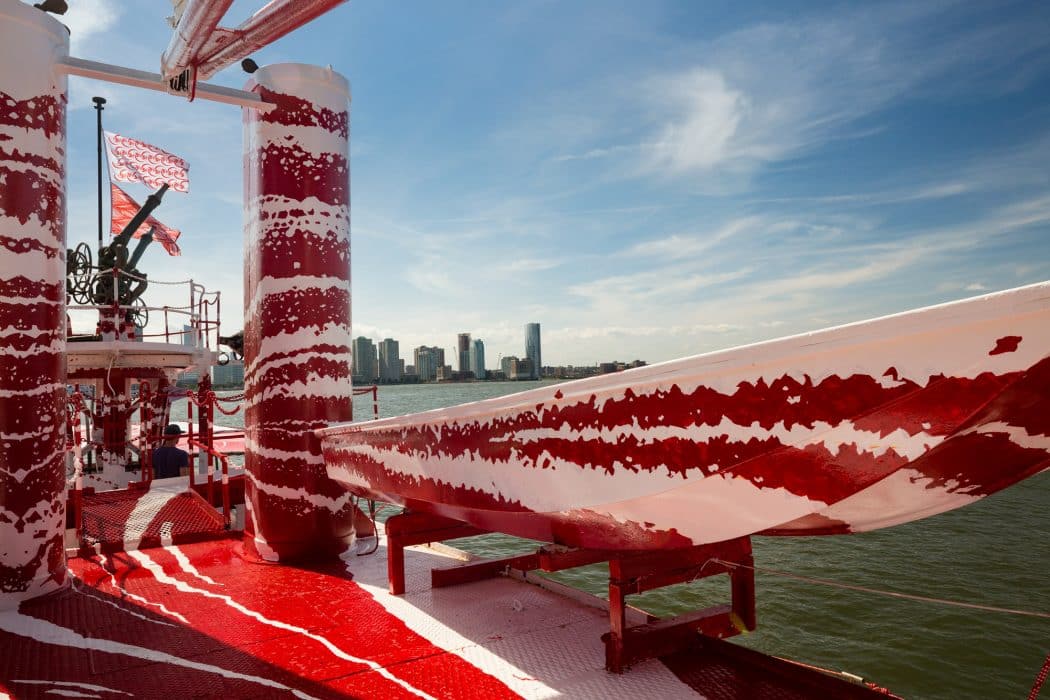 The boat was docked from  July 1st to August 12th at Pier 6 at the Brooklyn Bridge Park. From August 13th to September 23rd, it was located at Pier 25 near Hudson River Park. The boat is currently located at North Pier 66a until 12th May 2019. Visitors can board the boat for free with occasional 60 minutes trips around New York harbor.
John J Harvey is transformed with a fresh new look, a look that Taura is certain will endure for decades to come. Taura hopes that the new look of the boat will help more people familiarize themselves with the historic vessel.