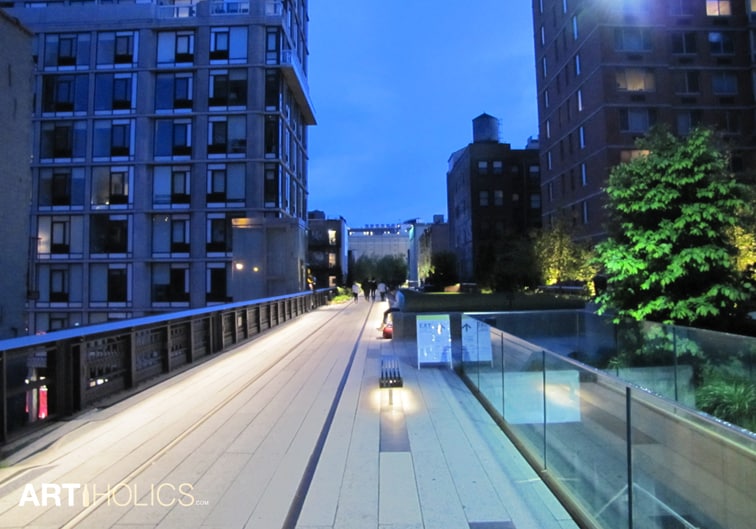 New York, NY – Tuesday, May 14, 2013
If you haven't been to New York and seen The High Line, a few years ago the city did major renovations to the abandoned elevated train line above 11th Avenue in Chelsea transforming it to a park.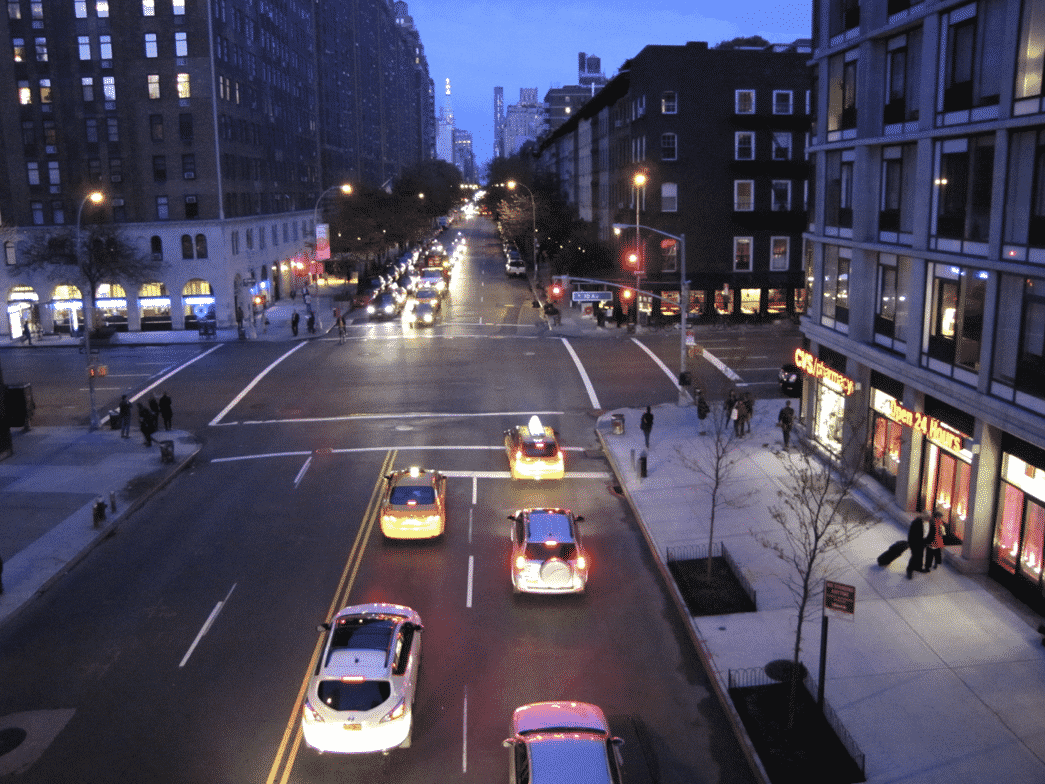 A track that had just sat barren since the last train rolled down the track in 1980 is now a beautiful path above the West side.  I've only walked on this thing a few times since it opened, and only in daylight.  I happened to be in the area at magic hour, and hit the high line to see what sort of art they have populated it with. Outside of the trees and art you can't dismiss the views.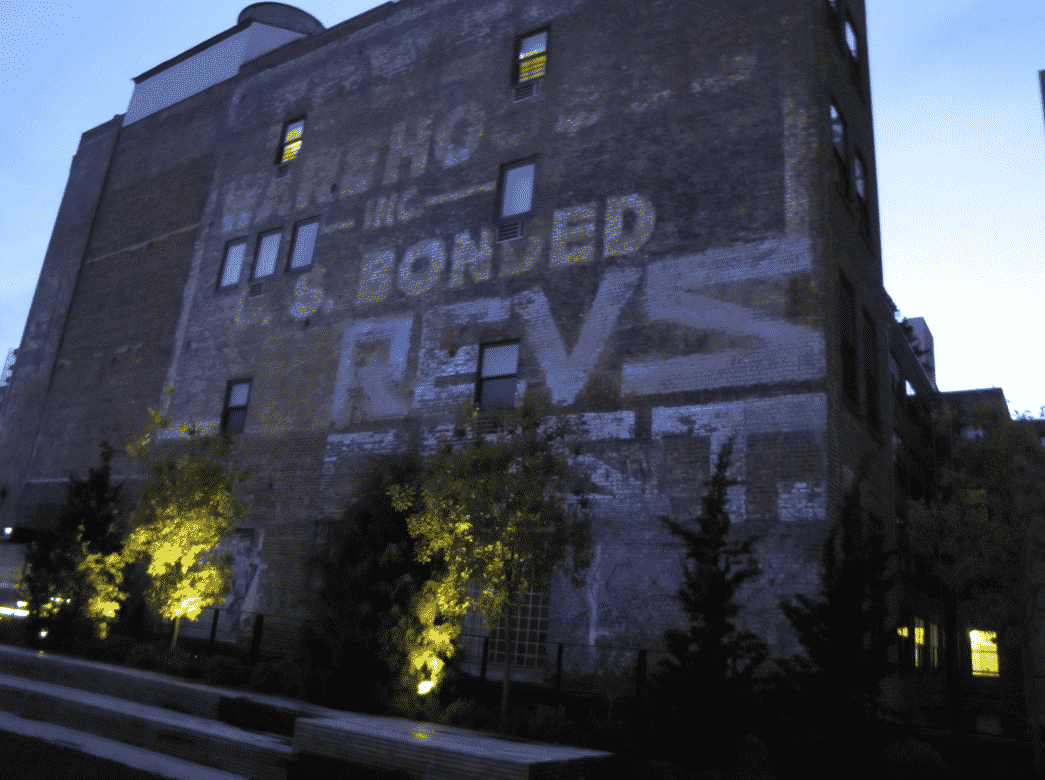 COST & REVS, that's the graffiti team of my youth.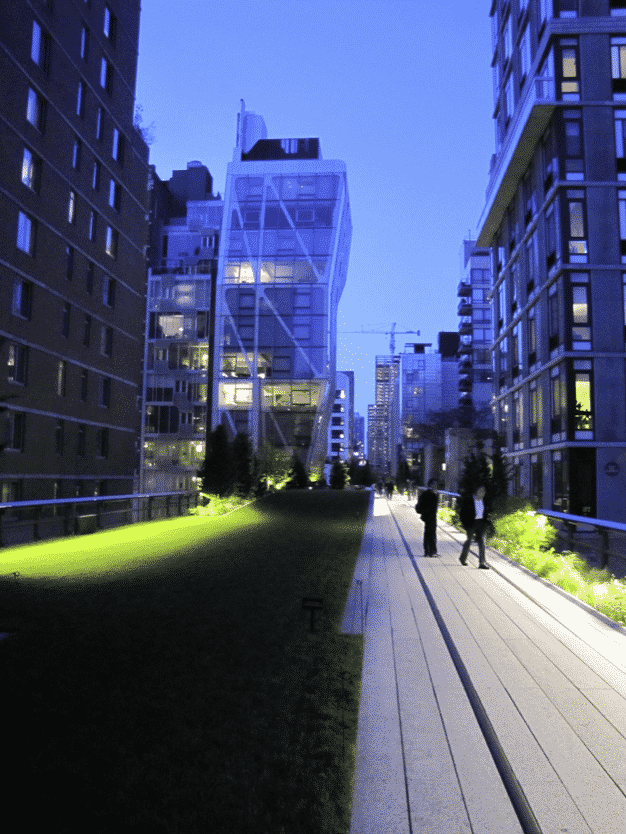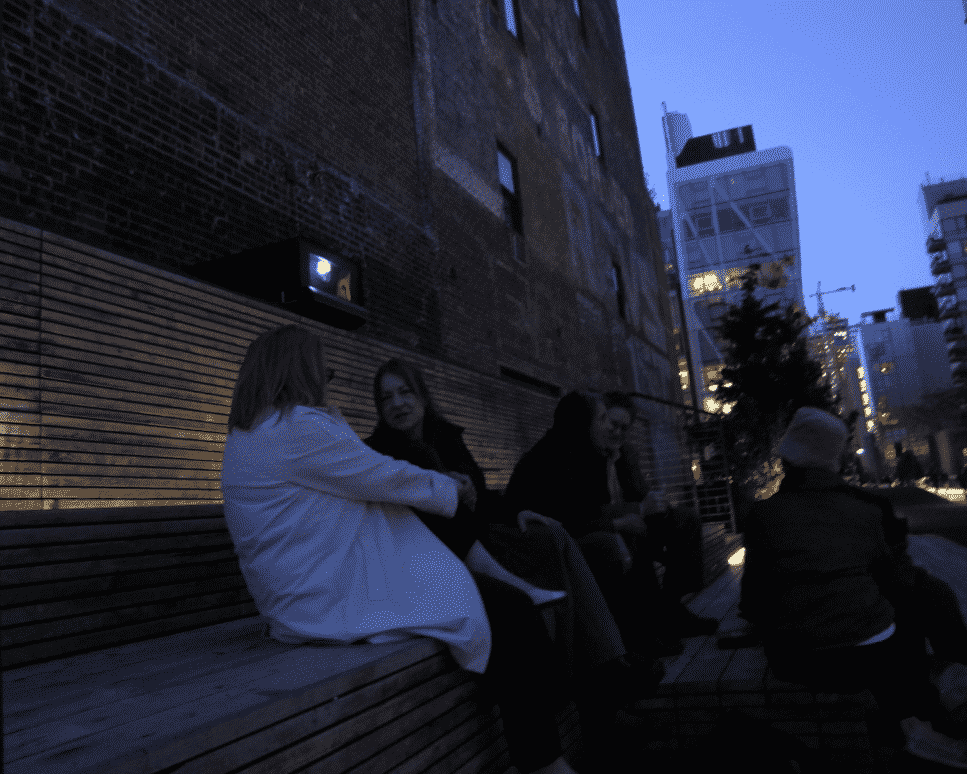 This projector above the bleachers only effects a small portion of this wall.  Two more projectors and you could have a huge moving art piece.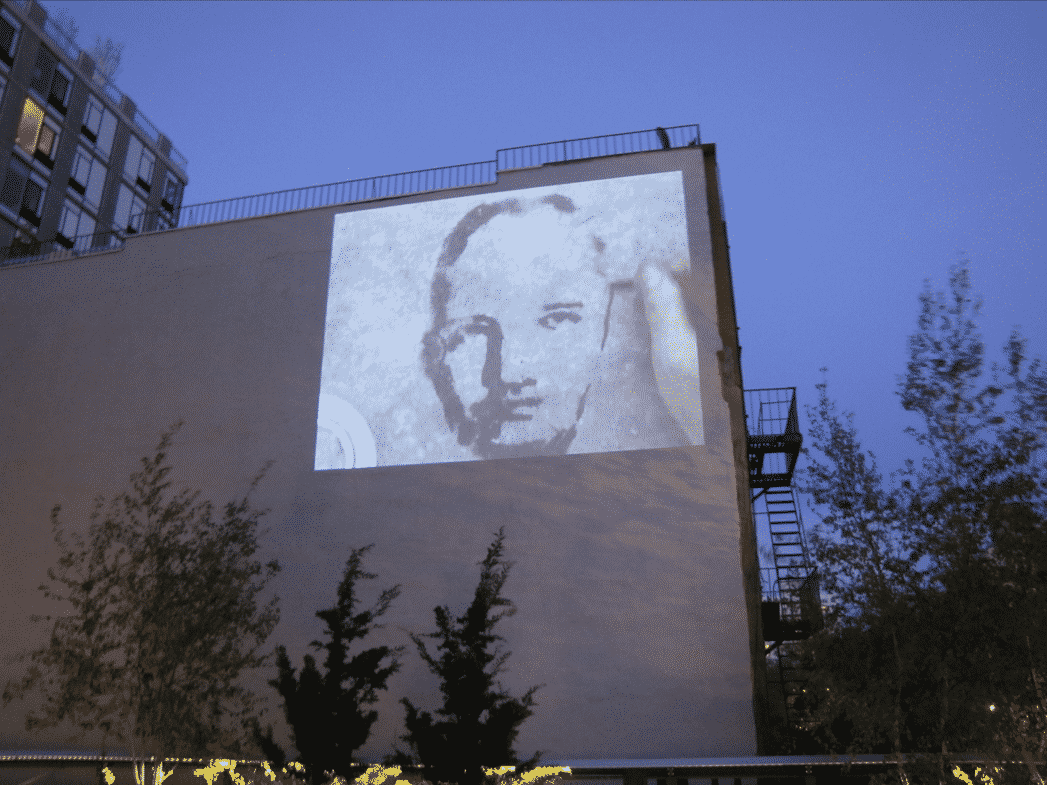 OSCAR MUÑOZ, RE/TRATO
April 15 – May 31, 2013
8:00 – 10:00 PM Daily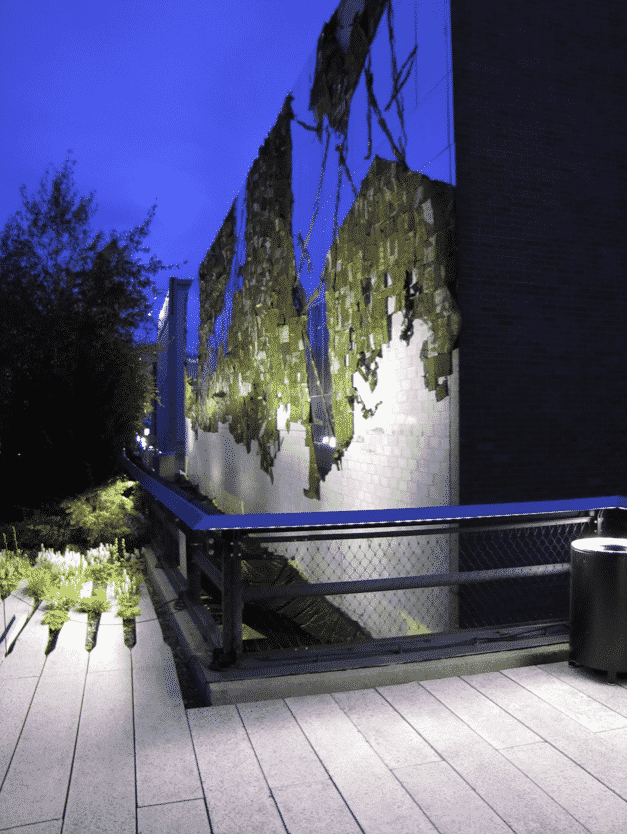 EL ANATSUI, BROKEN BRIDGE II
November 21, 2012 – Summer 2013
Western wall between West 21st and West 22nd Streets on the High Line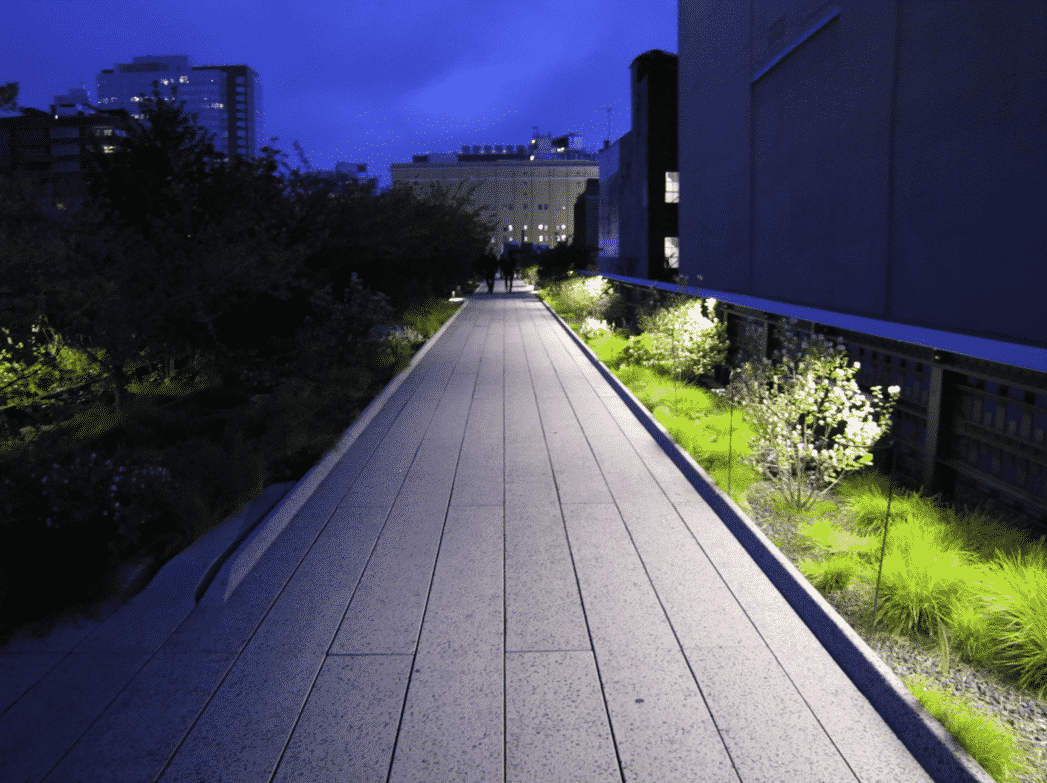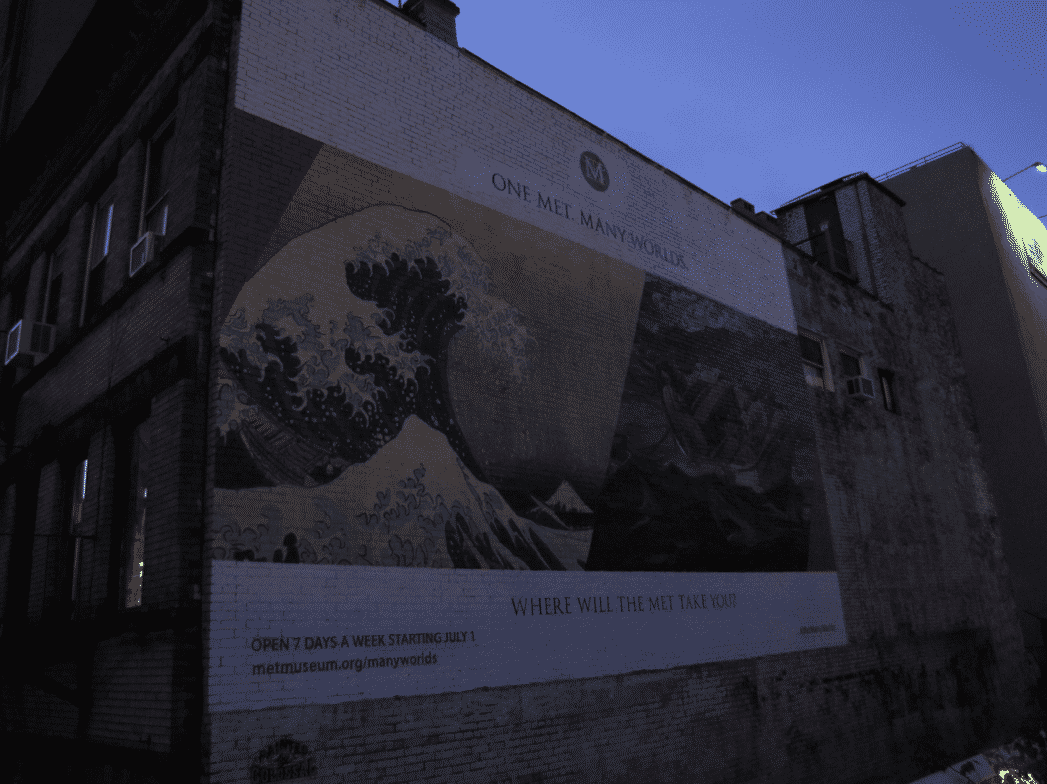 A really amazing mural for the Met, painted by Colossal of course.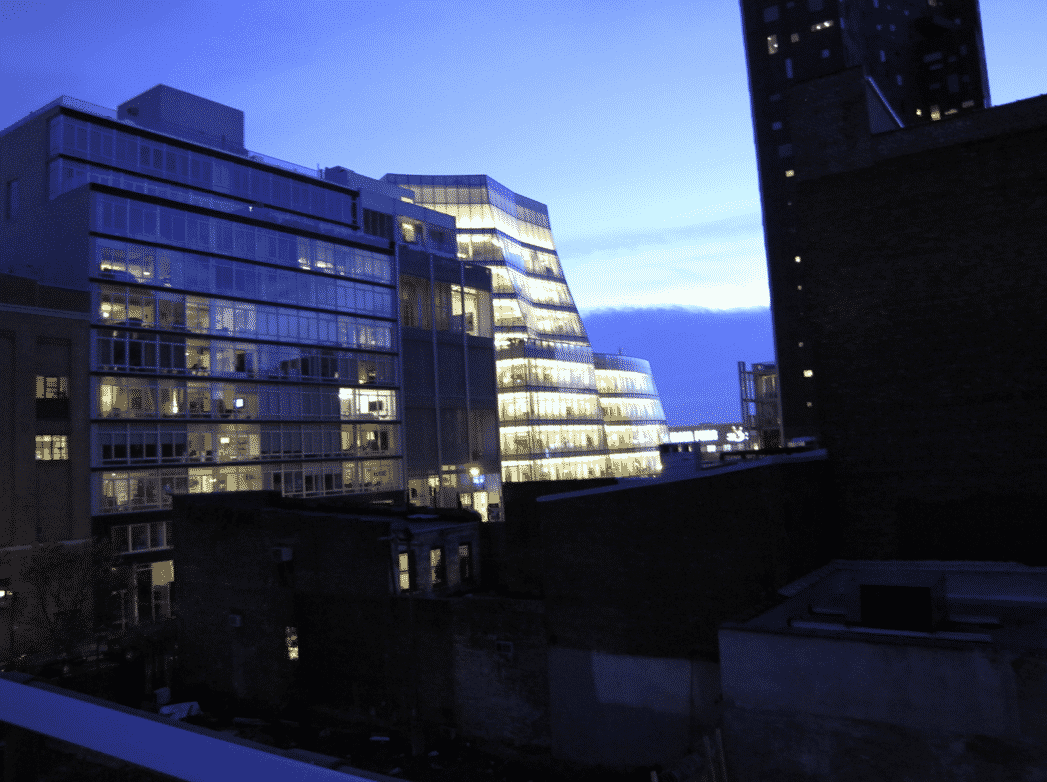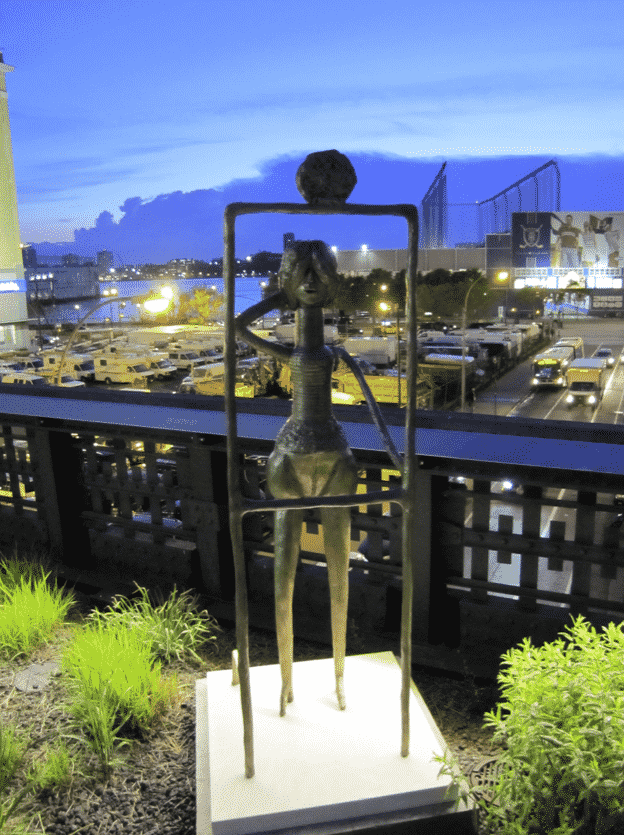 Alongside her neo-folk paintings, Los Angeles-based artist Ruby Neri (b. 1970, United States) has been experimenting with sculpture in a series of works made by assembling disparate materials such as ceramics, bronze, plaster, and found objects. For Busted, Neri debuts Before a Framework, a sculpture of a woman leaning against a window frame. By casting in bronze a figure portrayed in a meditative pose, the artist creates a composition which appears as a strange hybrid between vernacular art and classical sculpture.
Here is a list of the other commissioned art pieces on The High Line.
Written by Cojo "Art Juggernaut"
[via friendsofthehighline]