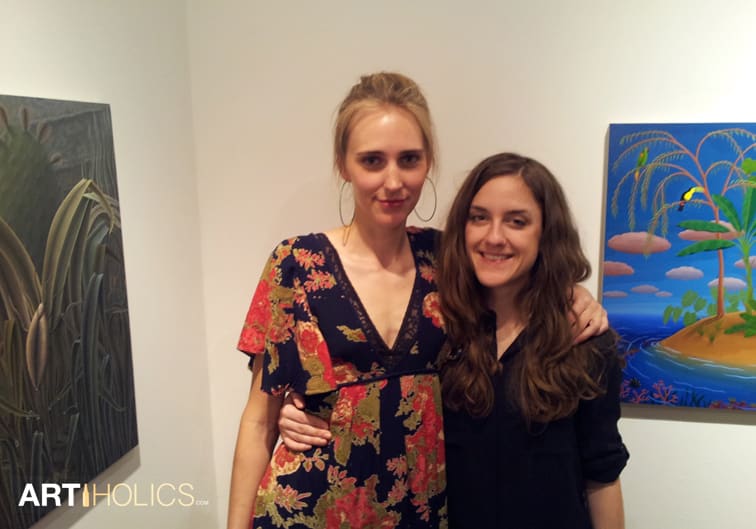 Ridgewood, Queens, NY – Thursday, May 16, 2013
Landscapes, and vaginal vegetation, the main gallery at Ridgewood's Valentine gallery is a two woman show that juxtaposes the bright landscapes of Amy Lincoln, with the dark and moody labial cacti of Loie Hollowell.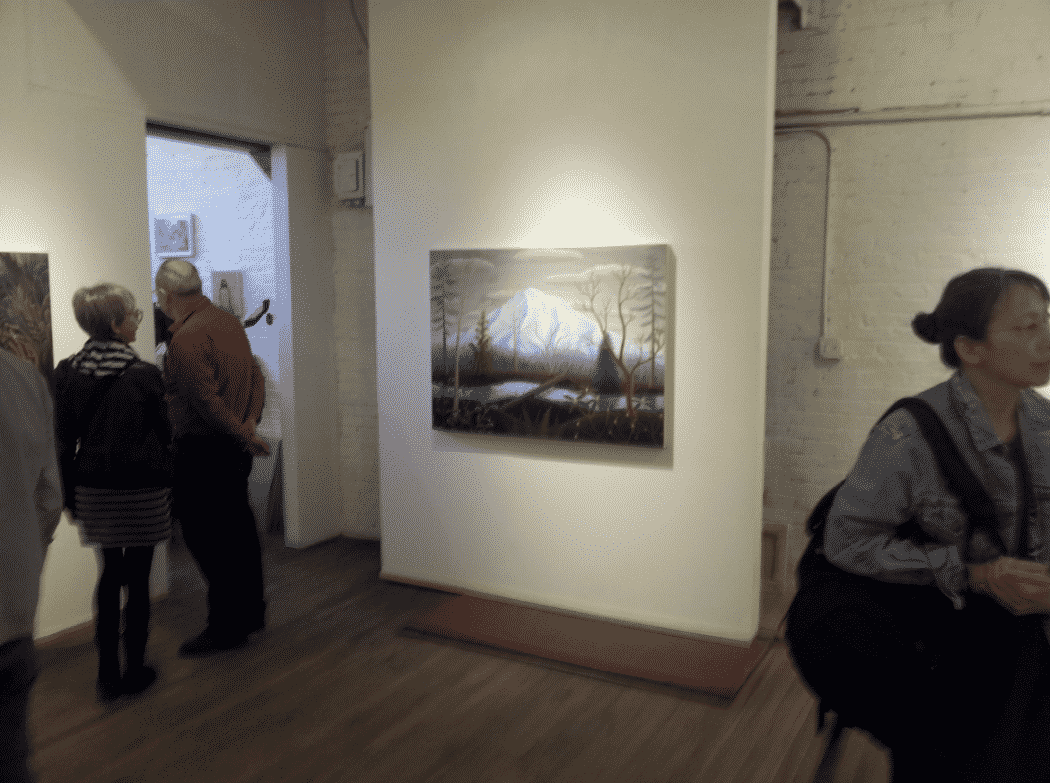 This gallery is only few minutes from my studio by bike, and mostly downhill so even though I was pressed for time I was able to coast down and check it out.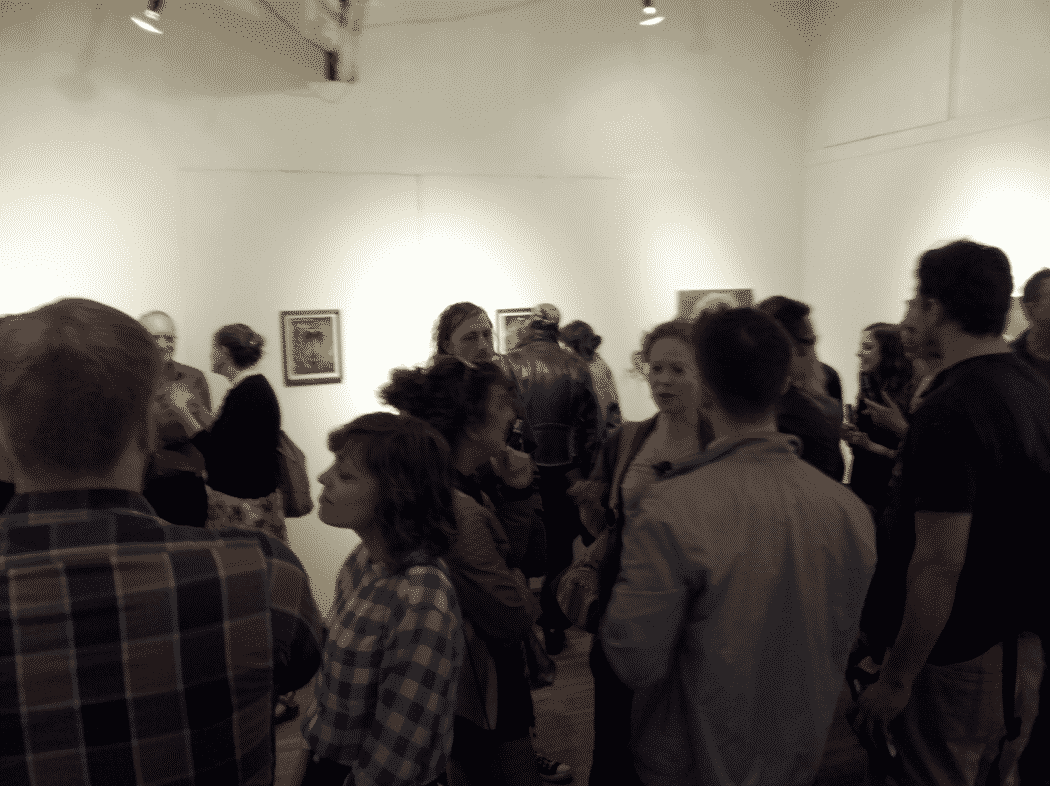 The gallery packed up quickly with plaid and black leather.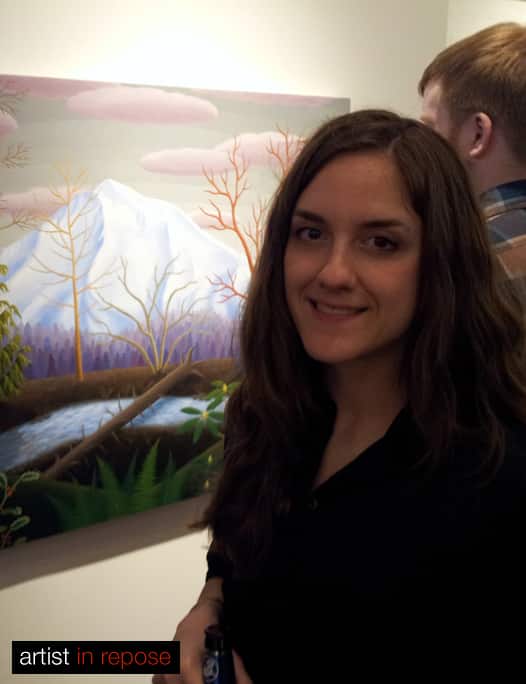 Artist Amy Lincoln standing in front of one of her pieces.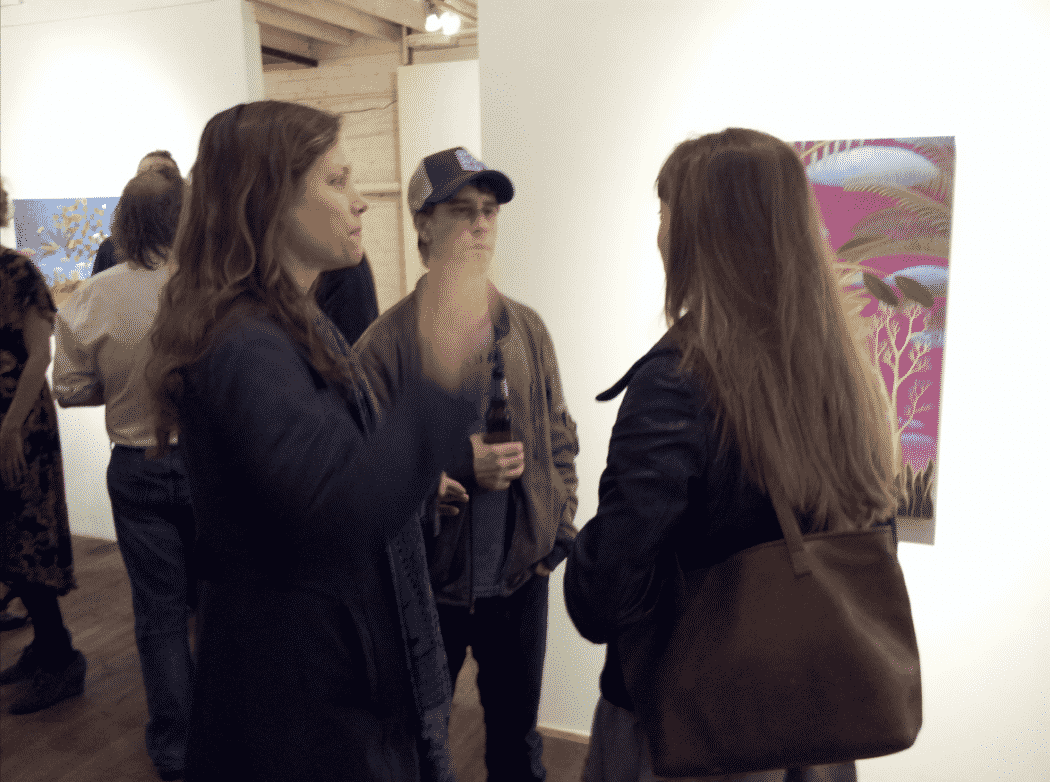 On left, painter Brooke Moyse.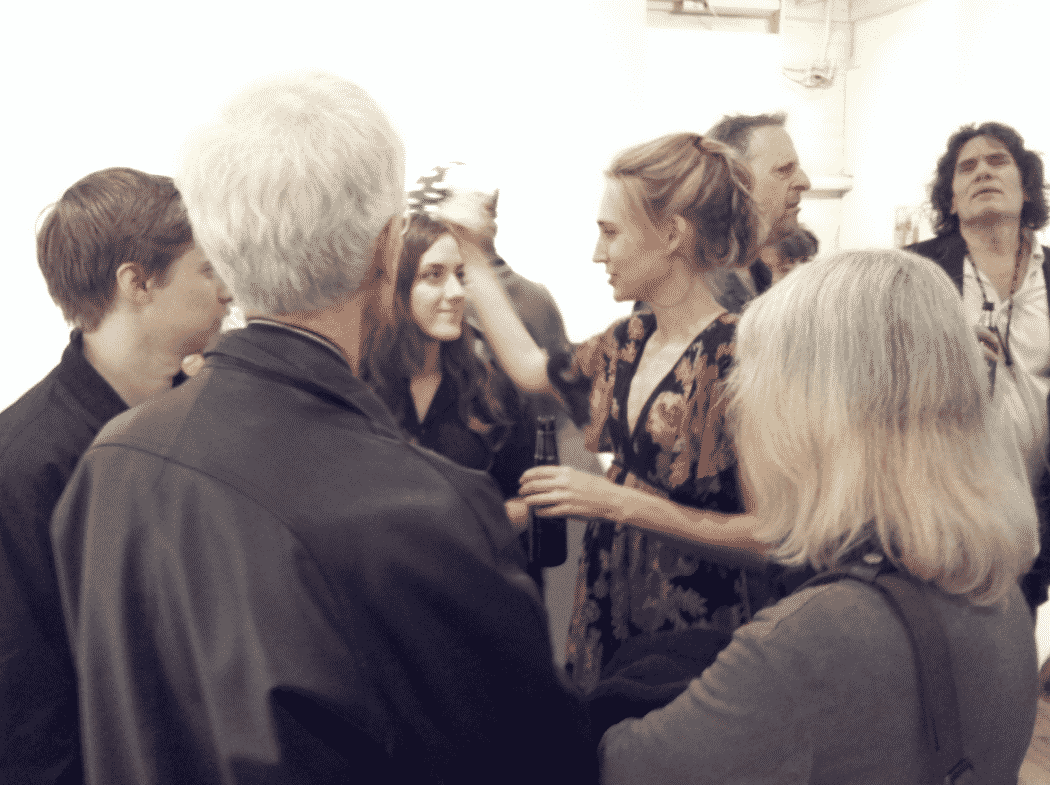 Amy and Loie holding court.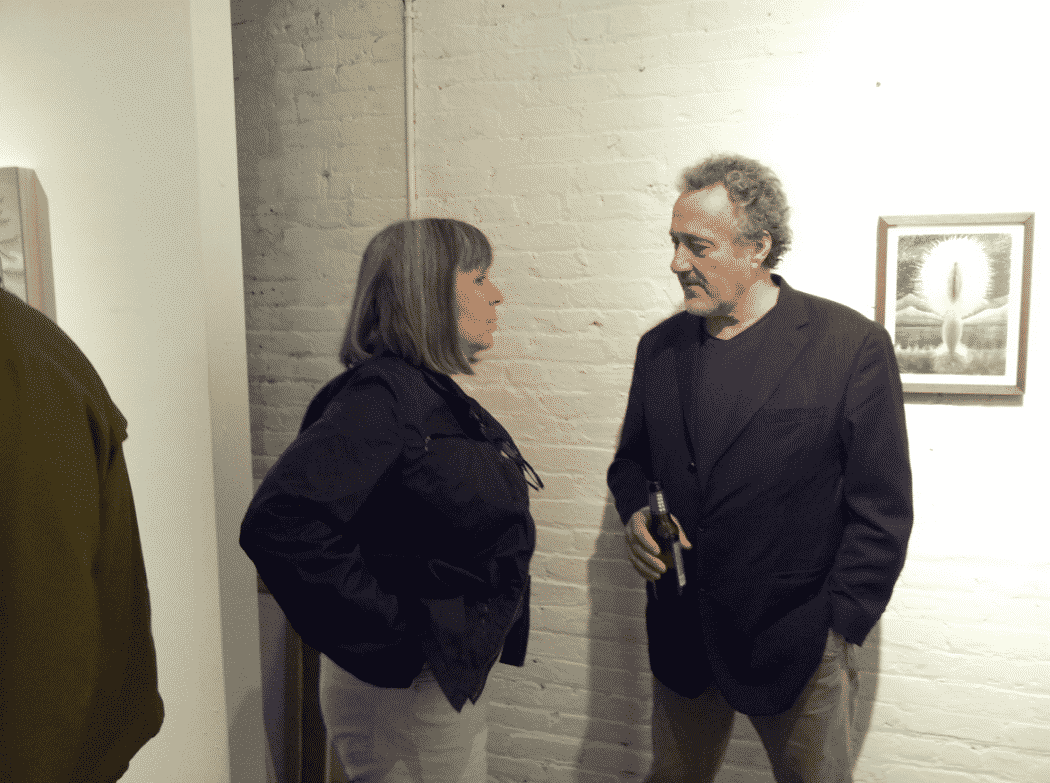 Two of the new heads of the Ridgewood Art Scene, Outpost Artist Resources founder Ruth Kahn talking with Valentine founder, artist and curator Fred Valentine.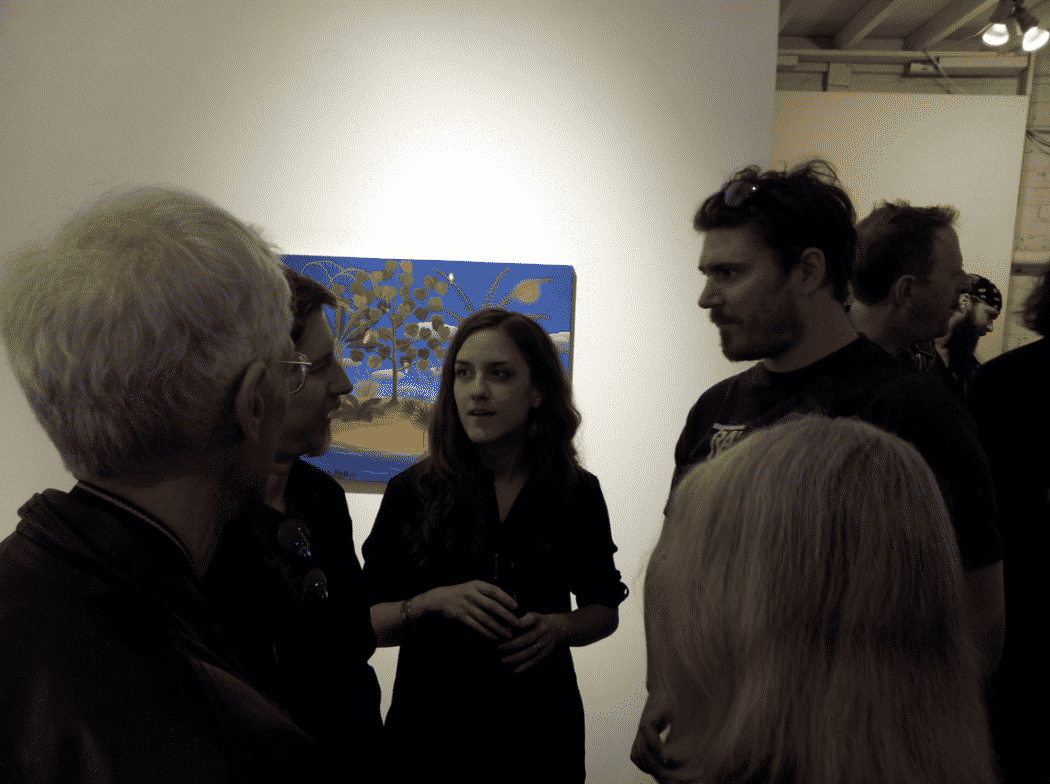 Amy Lincoln talking with artist Ben Goodward on right.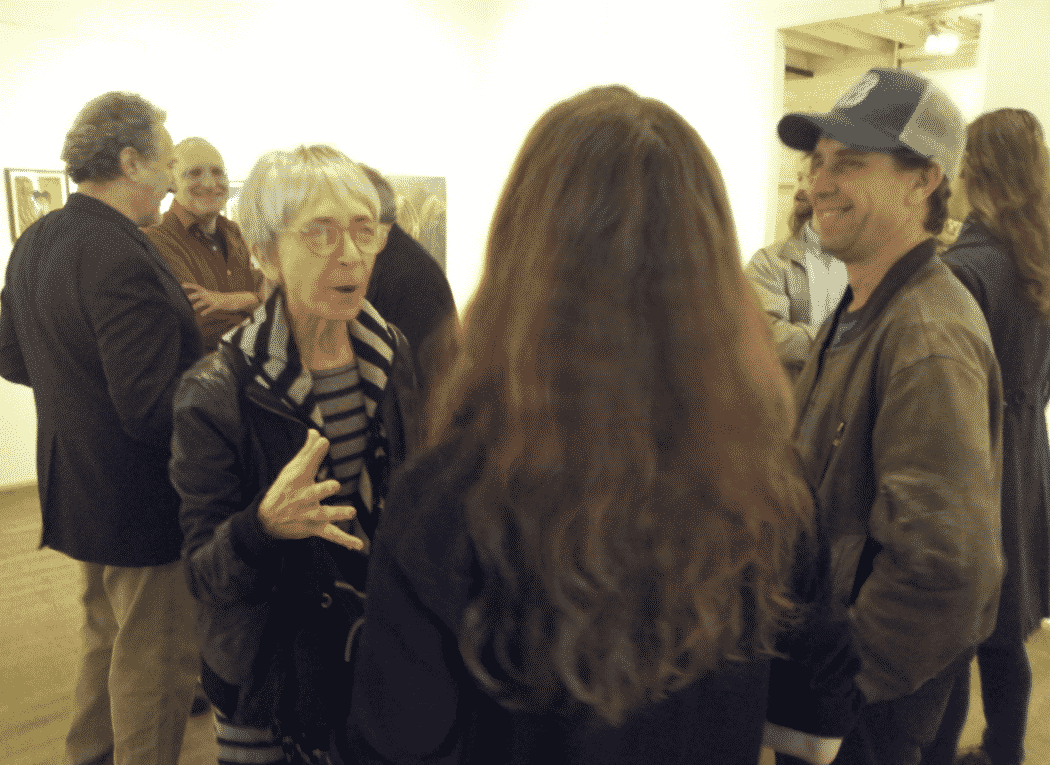 Artist Judith Braun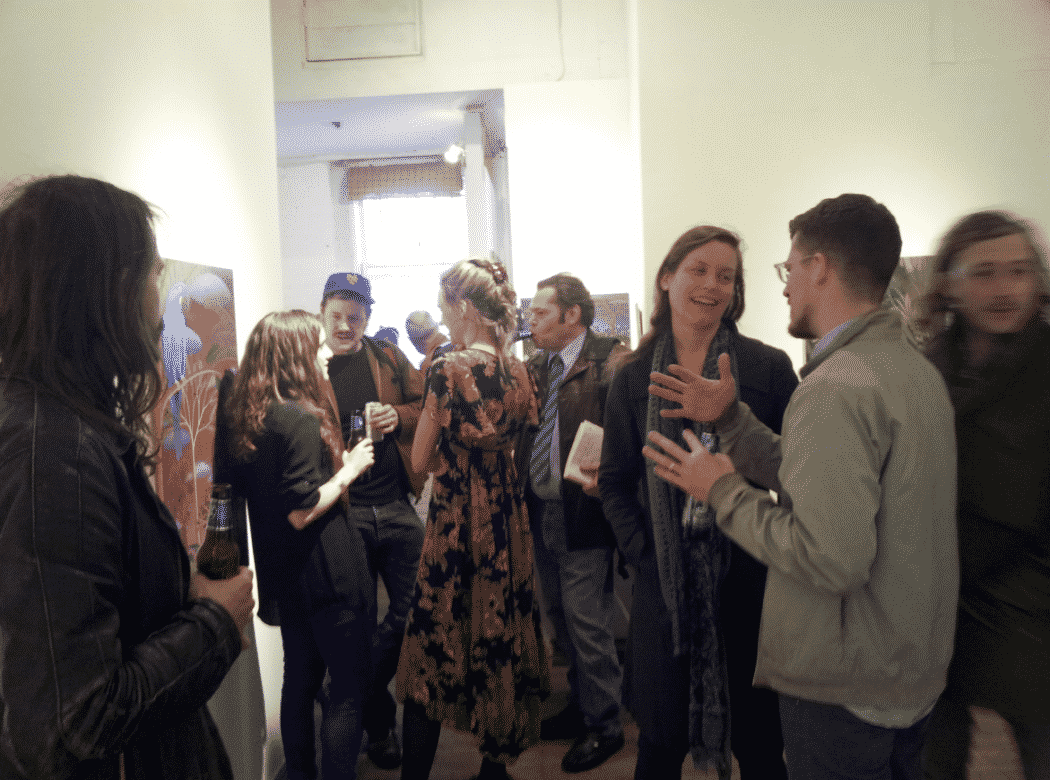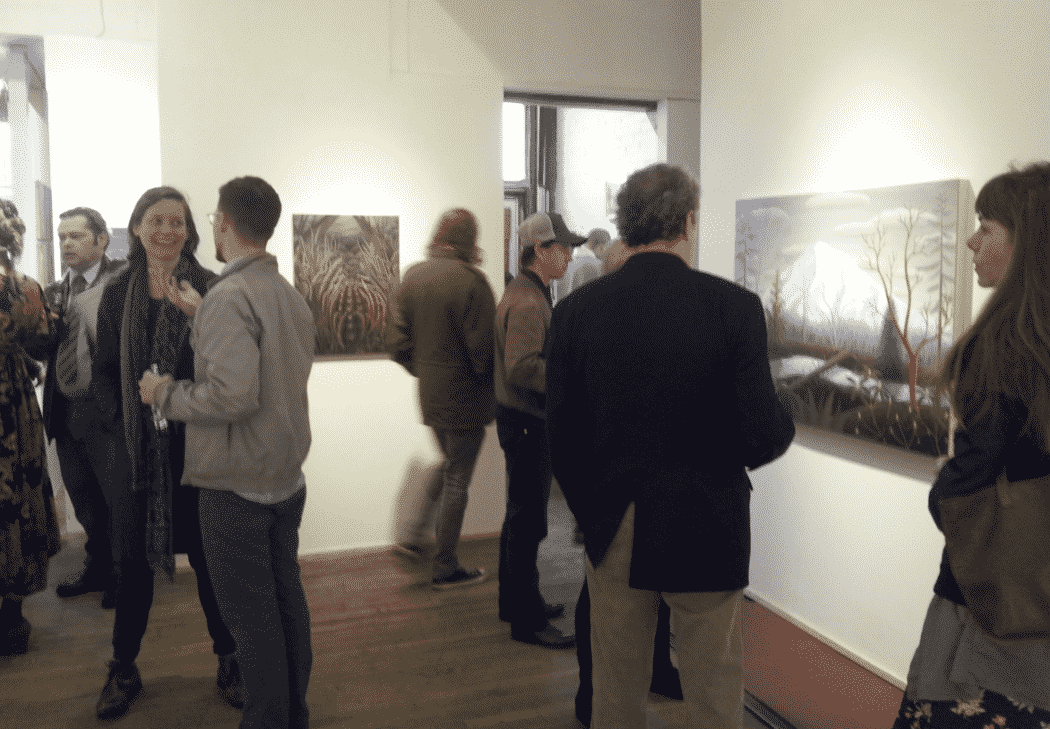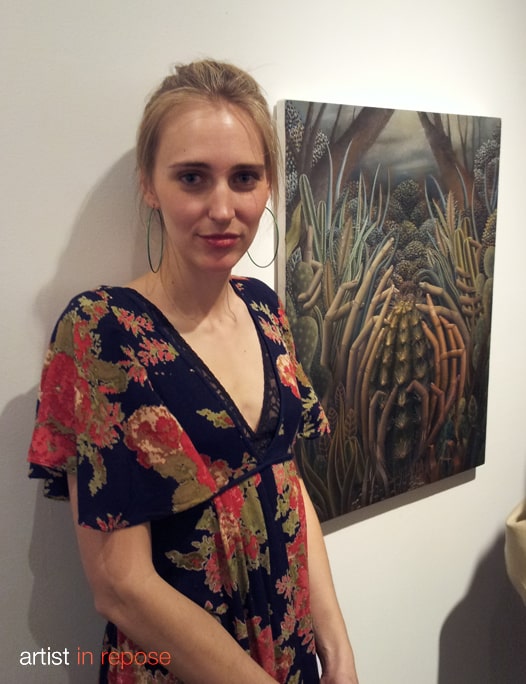 The lovely Loie Hollowell poses in front of one of her pieces.  "A reporter was here earlier and didn't want to take any shots of my work, he was writing for a family paper and said they are too dirty." Loie told me.   "I like writing about dirty art, the dirtier the better.  They are just vegetables right?" I replied.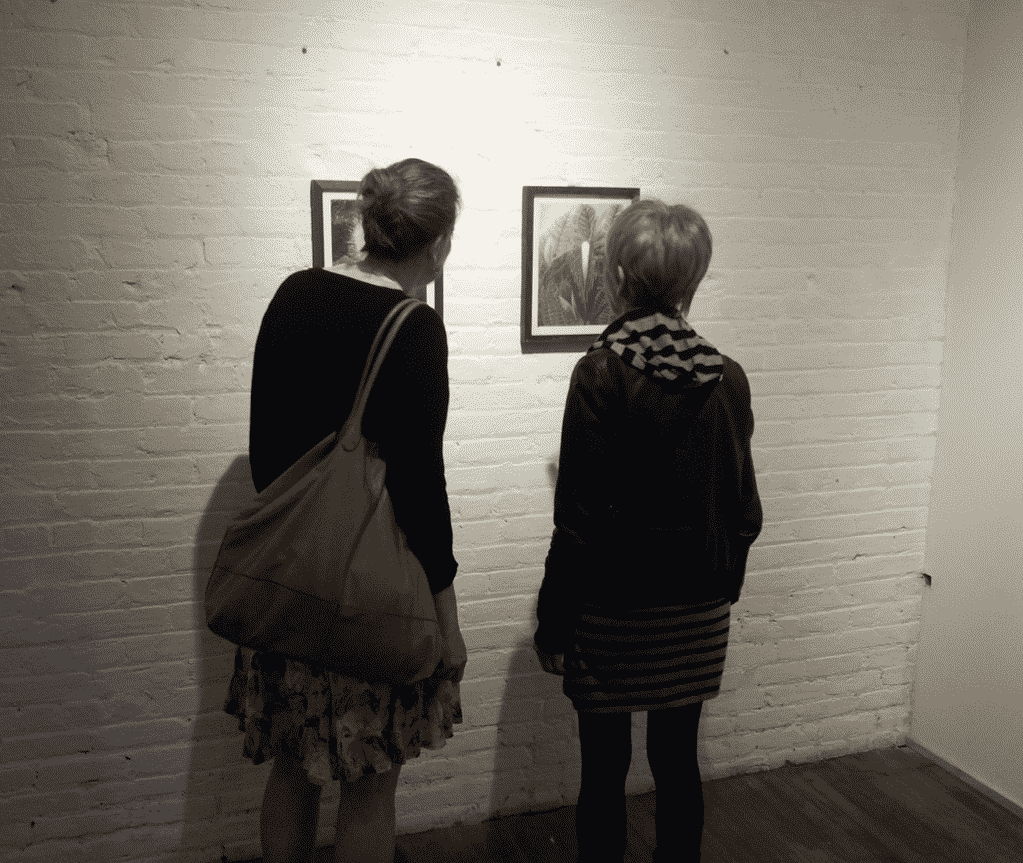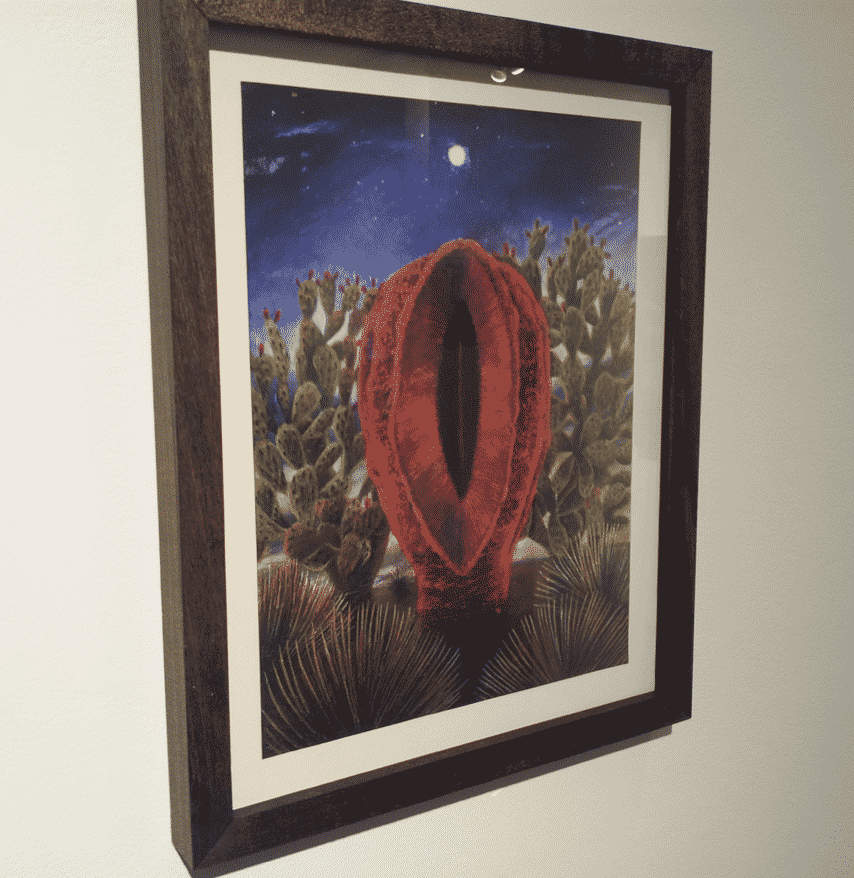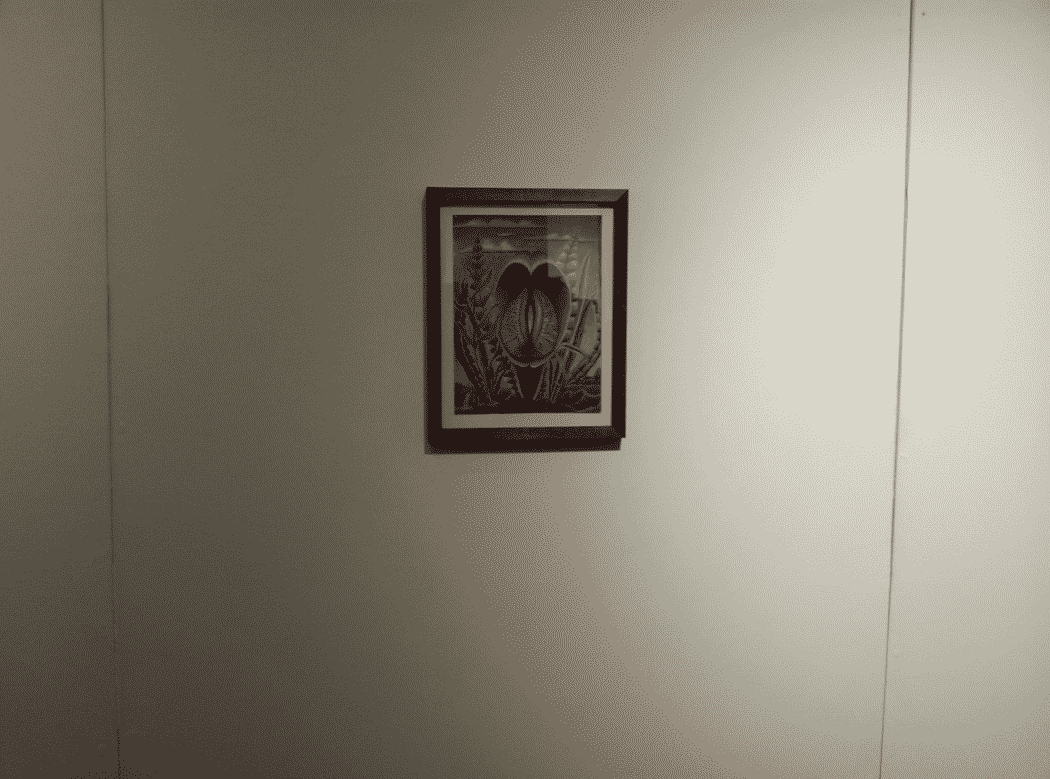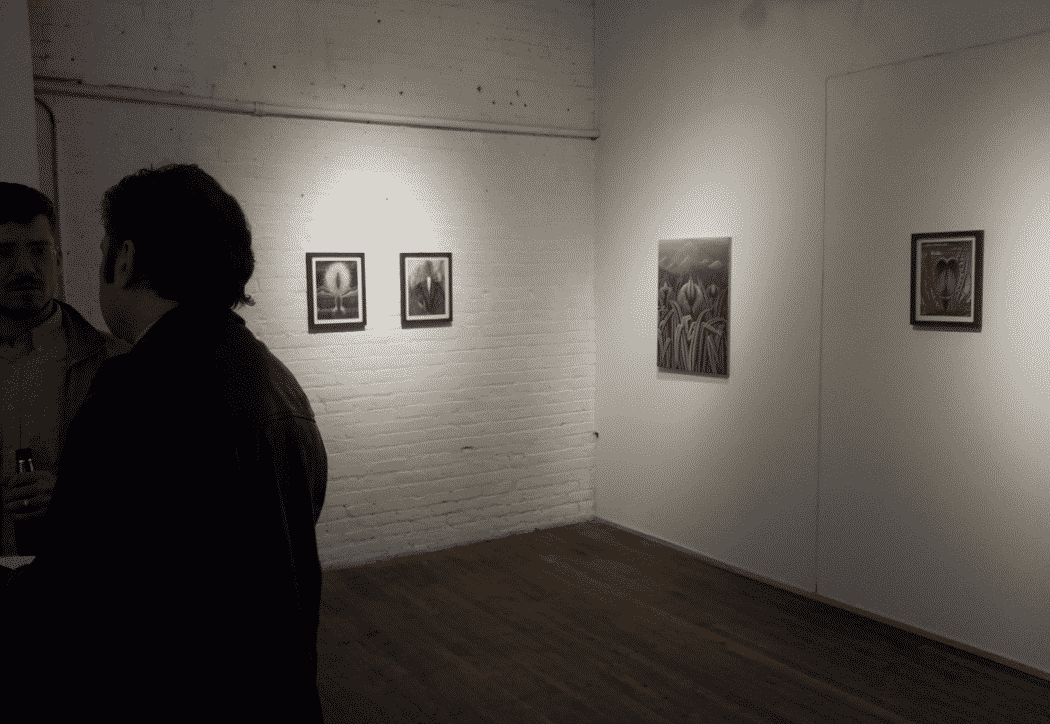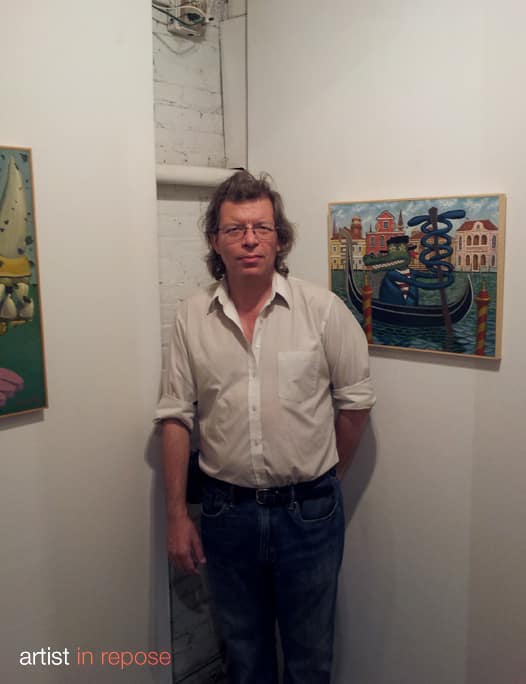 In the back gallery was the work of Ron Richter.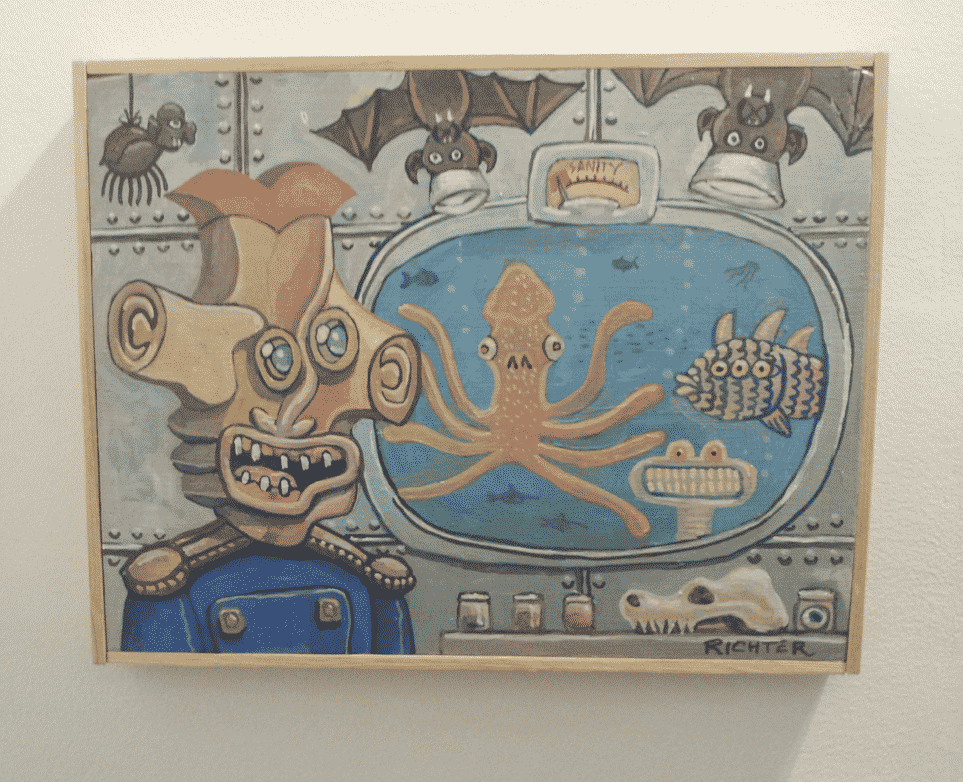 His cartoonish animal work is a polar opposite of the work in the main gallery.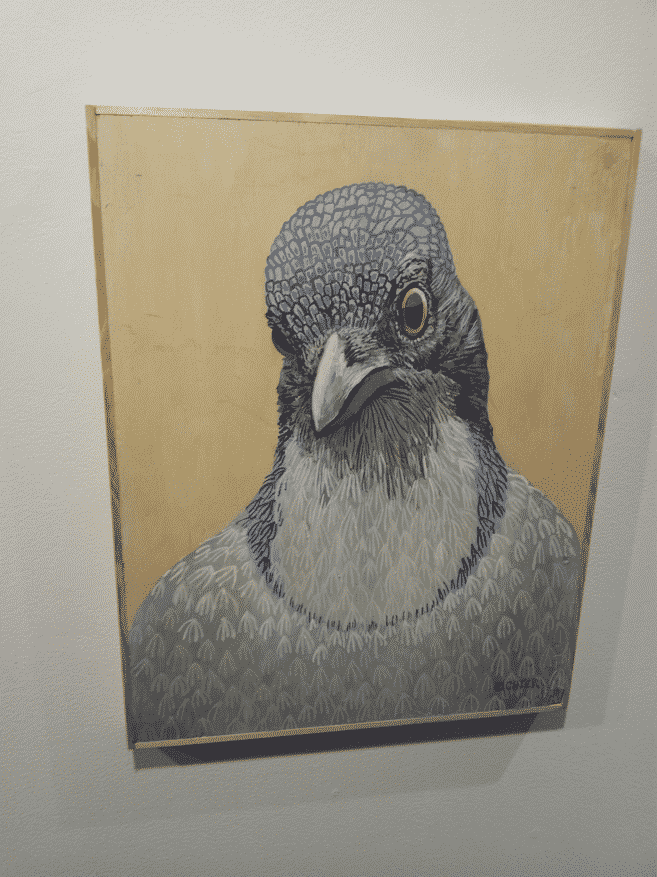 One of Ron's more realistic animals.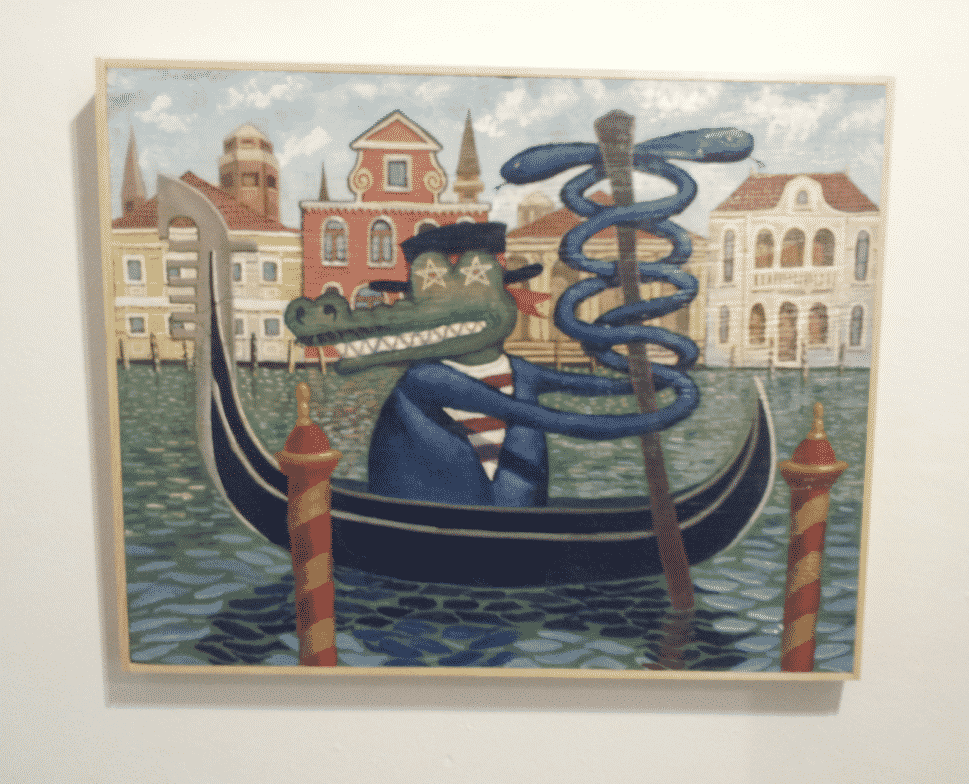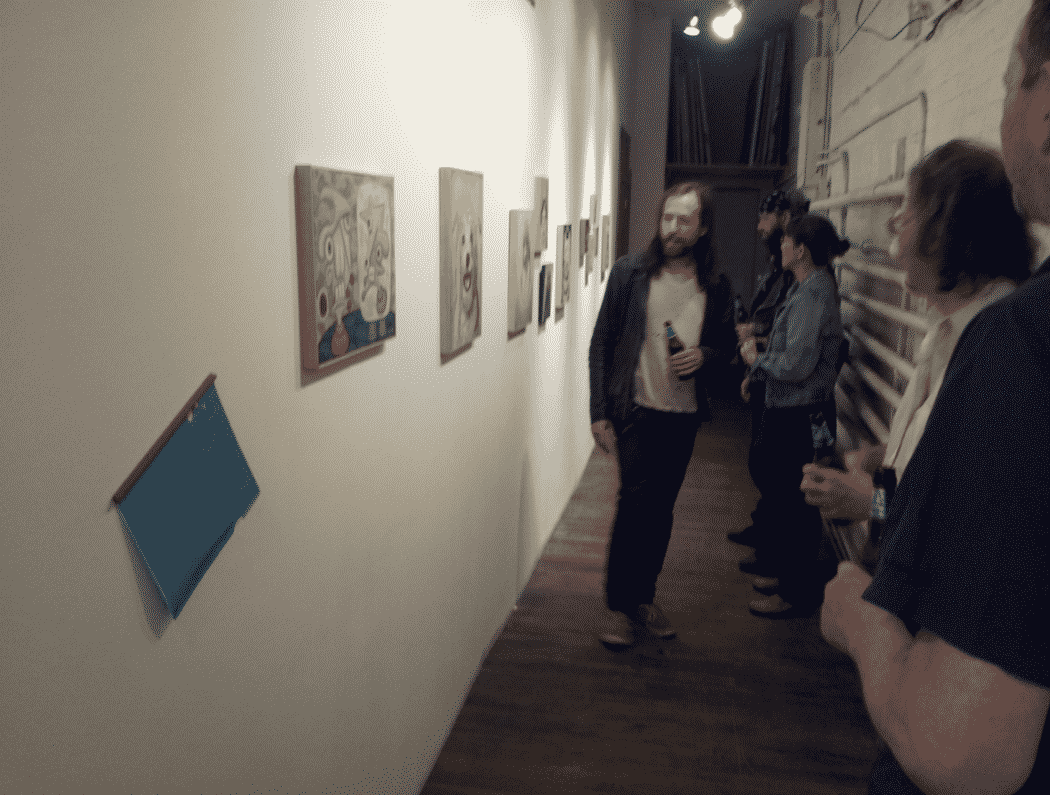 this exhibit runs through Sunday May,19 2013.  If you want to make a fun trip to see this show before it closes, make a Sunday trip to Ridgewood, Queens this Sunday.  You can throw two fun events into one by checking out the Ridgewood Market either before or after you see this show (a 13 minute walk in between them).
THE RIDGEWOOD MARKET is a monthly event which we are a proud sponsor of.
Open Sunday, May 19 from 11am – 5pm and is located
657 Fairview Ave, Ridgewood, New York 11385
VALENTINE is open Friday -Sunday
The hours are 1:00 – 6:00
464 Seneca Ave Ridgewood, Queens 11385
valentineridgewood@gmail.com
Written by Cojo "Art Juggernaut"