EPISODE 032: "10th Ave & The Hudson": Jim reassures Dru about the impending "perfect storm" Hurricane Sandy looks like it will hit Manhattan. Real post-flood footage of the Kempner Gallery's bottom floor underwater is intertwined with comedy as all of Chelsea's galleries suffered big losses as they were submerged. Too bad they didn't have Hurricane insurance. Let's hope that isn't a pile of Rauschenbergs!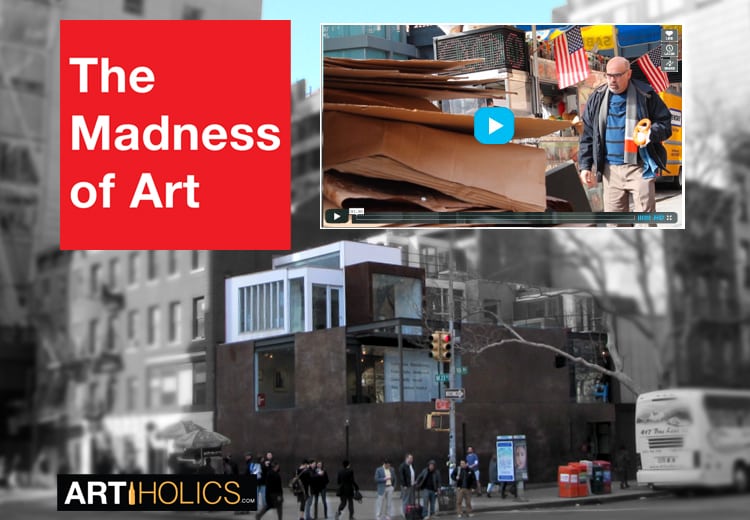 Artiholics is proud to present The Madness of Art. An online show, which the Huff Post calls "hilarious," follows the chaotic life of a New York City gallery owner who can never seem to catch a break. With its slogan, "What's so funny about the art world?"
You have just watched an episode of The Madness of Art as Chelsea art dealer Jim Kempner and his gallery staff interact with New York's eccentric art world. New episodes will post every Tuesday at 3pm on Artiholics.
Posted October 14, 2014 by Cojo "Art Juggernaut"