EPISODE 009: "The Hedgefund Guy": Jim's wealthy Wall Street client is coming by to look at a painting by Cy Twombly.  Clueless about modern art he asks Jim to explain what exactly he should be seeing in this piece which to him might read as just a bunch of scribbles.  Jim might have to go back to the drawing board as, when distracted by an overseas phone call his potential client is in jeopardy of being poached by a competing gallerist under Kempner's own roof!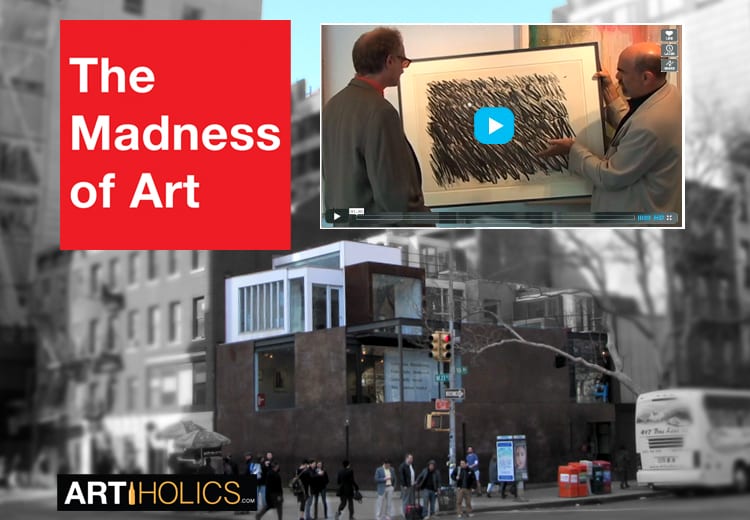 Artiholics is proud to present The Madness of Art. An online show, which the Huff Post calls "hilarious," follows the chaotic life of a New York City gallery owner who can never seem to catch a break. With its slogan, "What's so funny about the art world?"
You have just watched an episode of The Madness of Art as Chelsea art dealer Jim Kempner and his gallery staff interact with New York's eccentric art world. New episodes will post every Tuesday at 3pm on Artiholics.
Posted May 6, 2014 by Cojo "Art Juggernaut"