The Madness of Art – Season 1, Episode 5: Yoko (Oh No) from The Madness of Art on Vimeo.
EPISODE 005: "YOKO (OH NO)":
In Webisode five, Jim seeks out advice from nemesis Glenn Dranoff about Art Miami? "Art Miami? No one's making any money this year in Miami!" according to Glenn, who is quietly packing his bags. Meanwhile, the gallery is abuzz with excitement in advance of famed avant-garde artist and peace activist Yoko Ono's opening at the Jim Kempner Fine Art Gallery. Jim orders a huge sign to welcome the artist. All will be well as long as his new assistant can mind her Ps… and Qs.
Artiholics is proud to present The Madness of Art. An online show, which the Huff Post calls "hilarious," follows the chaotic life of a New York City gallery owner who can never seem to catch a break. With its slogan, "What's so funny about the art world?"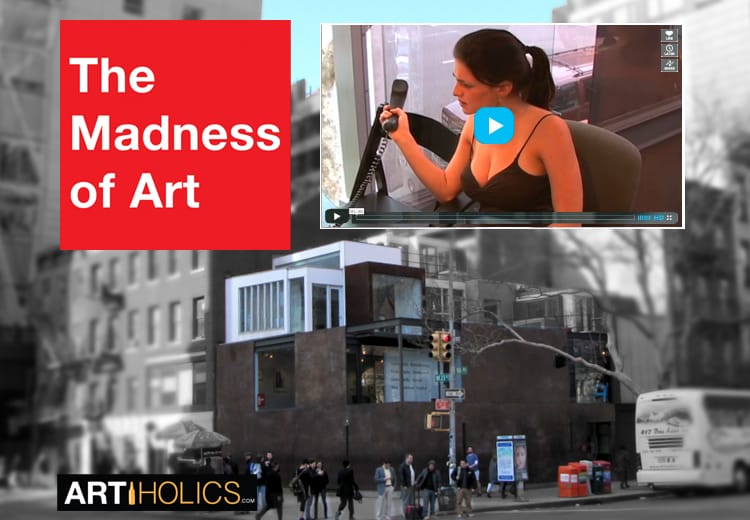 You have just watched the fifth episode of The Madness of Art as Chelsea art dealer Jim Kempner and his gallery staff interact with New York's eccentric art world. New episodes will post every Tuesday at 3pm on Artiholics.
Posted March 18, 2014 by Cojo "Art Juggernaut"