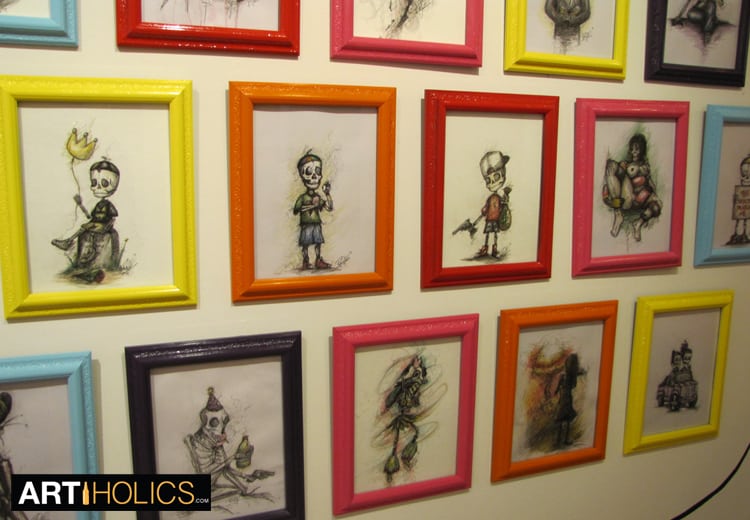 Lower East Side, NYC – Tuesday, December 10, 2013
With all the NY artists traveling to Miami last week for Art | Basel, Miami artist Ivan Roque had made a trip north to NYC for his works on paper show titled Awakening at Castle Fitzjohns Gallery in the Lower East Side.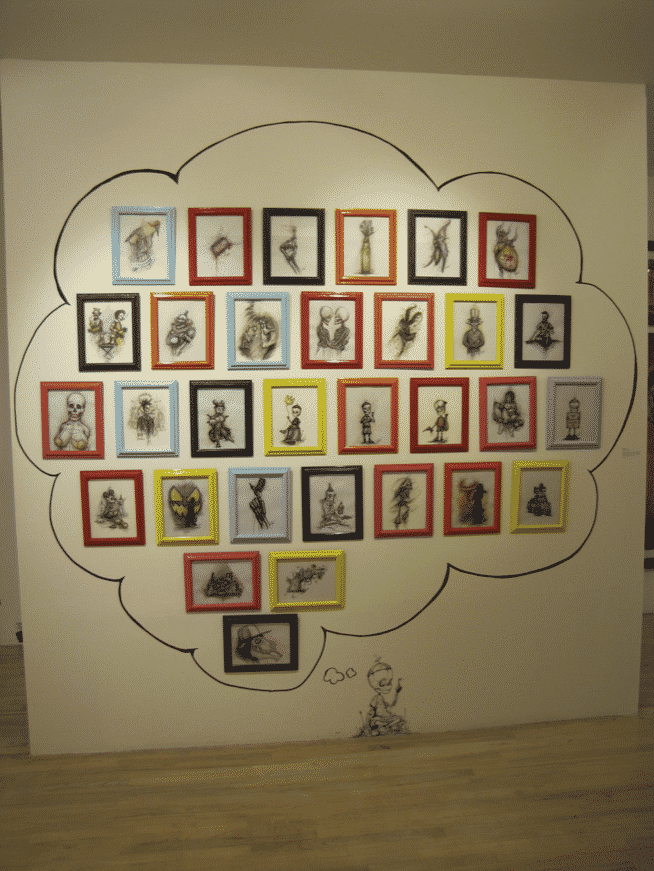 I met Ivan at my opening a few blocks away at Le Salon D'Art and checked out his show a week later. When I got in touch with him via Facebook to ask him a few questions about the show he was already back in Miami deep in the Art Basel madness and even with work in four shows he made time to answer a few questions for me.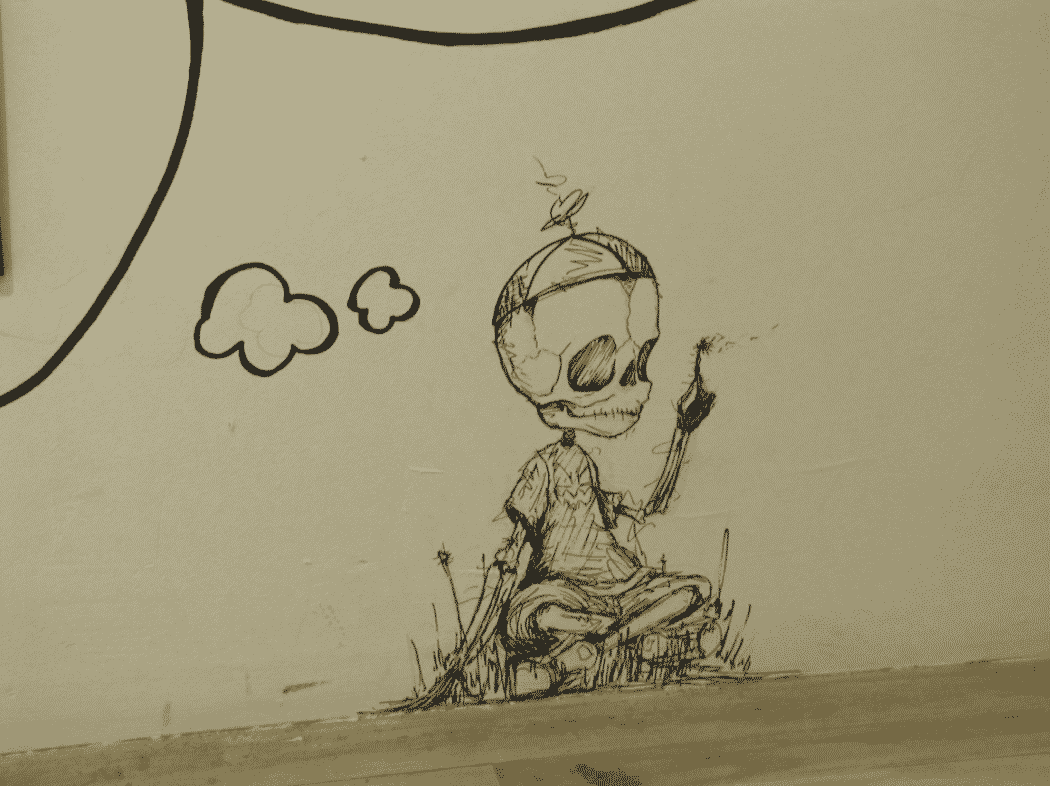 Artiholics: "So tell me a little about the show."
Ivan Roque: "Awakening is suppose to capture the thoughts and ideas of when your a child and the.way they change as you grow older. For example when we're young we see a bunch of commercials for fast food chains or theme parks and see no harm in it but once we get older we realize that they are just huge corporations trying to squeeze any penny they can from us, and what better way than the mind of a child that knows no better.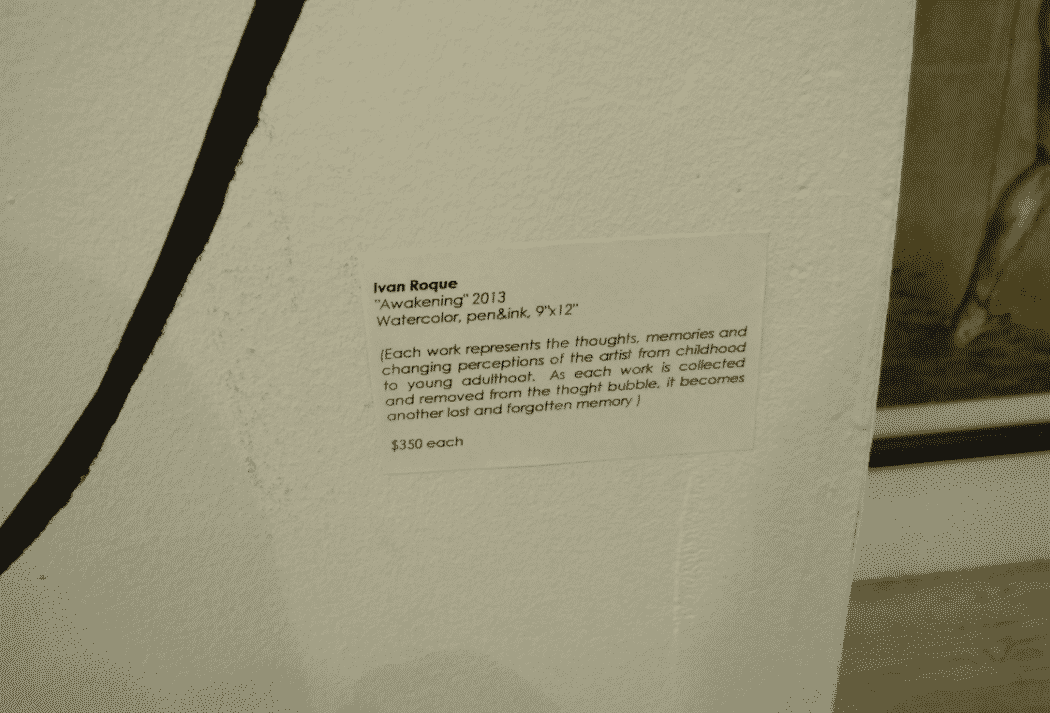 Ivan Roque: "The installation also shows how we could even just forget certain memories and they become lost, I was able to capture that with placing a question mark behind each piece, to show that there was once something there."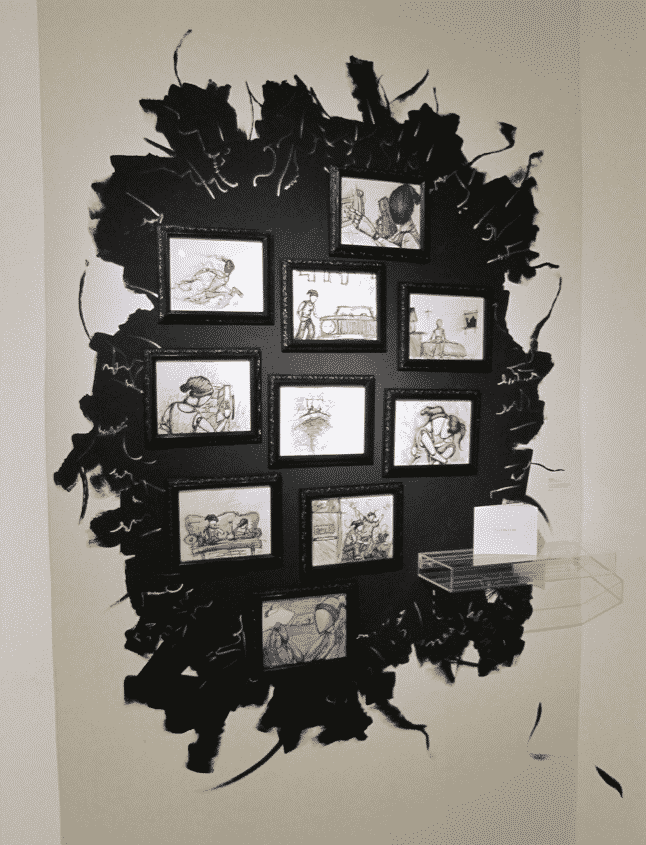 Artiholics: "I also noticed there was a second series based on a book of poetry which was also on display. I used to write poetry myself so I like when artists can figure out a way to pare the words with visual arts."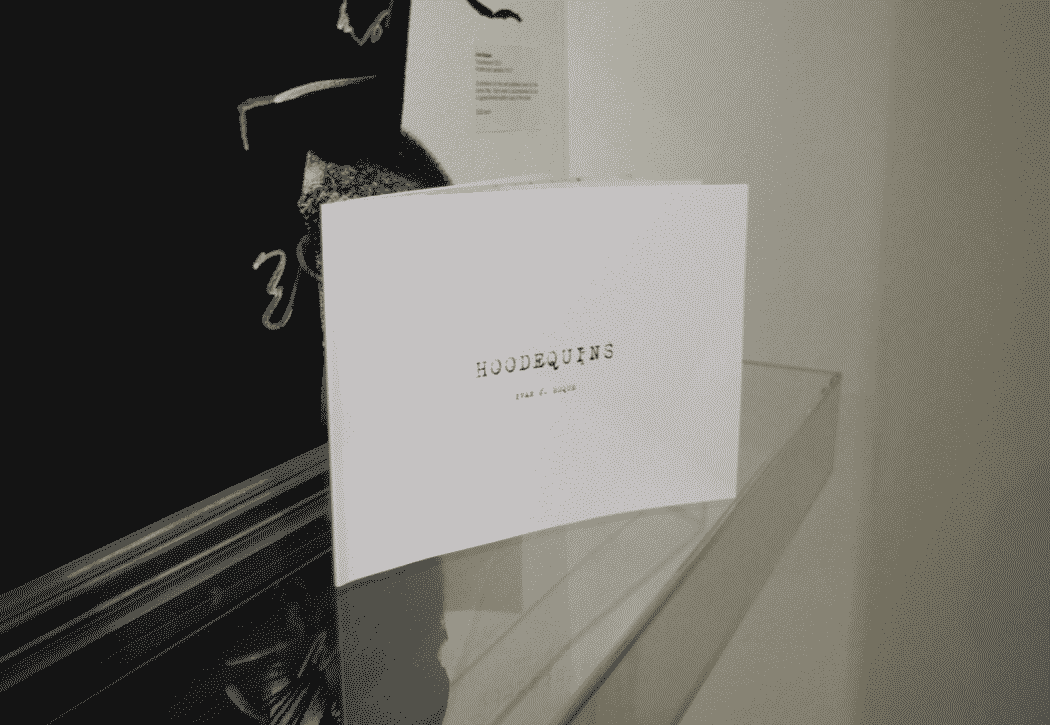 Ivan Roque: "The poetry book "HOODEQUINS" was (something) new I wanted to try. I enjoy writing poetry and spoken word so I decided to combine that with my artwork to create this book that illustrates life in the projects and the typical day of one of society's everyday. 'puppets.'"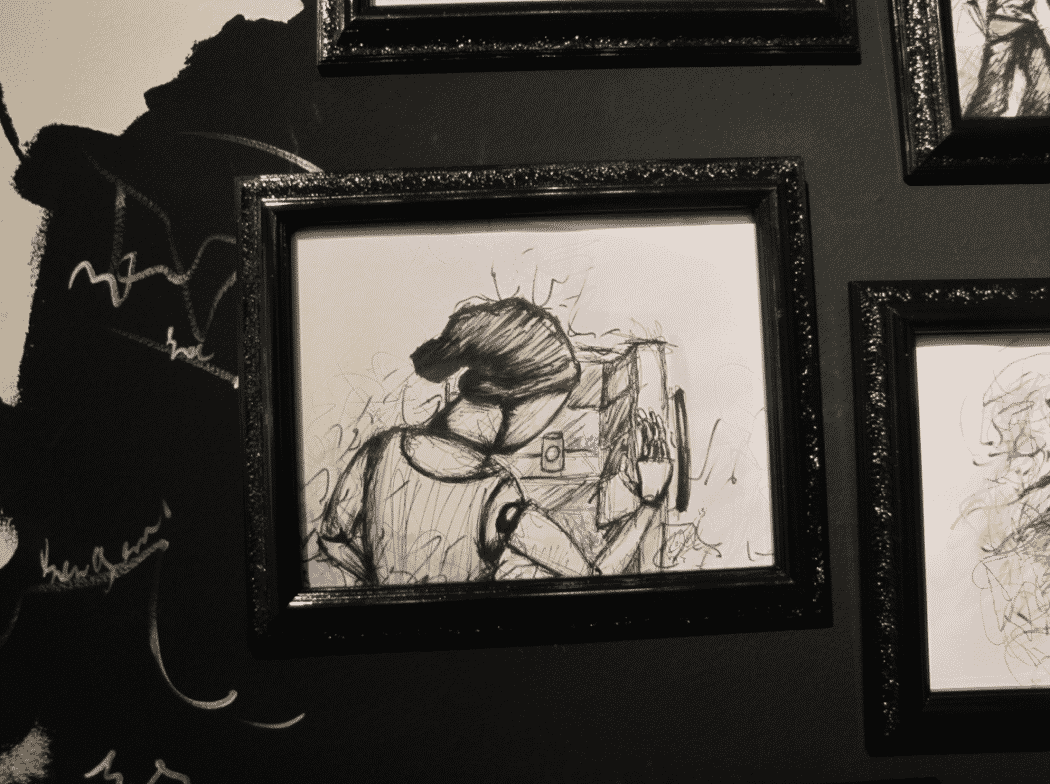 Ivan Roque: "Growing up I had friends that ended up like James which is the protagonists of the story. What's crazy about it is you grow up with these people, you played with each other, you shared laughs and then you grow up and there life is the complete opposite to yours and they are out robbing people on the streets and dealing drugs while I'm sitting in my studio illustrating their reality. But I'm glad that the book got the reaction it did and I'm happy to say that I will definitely be making more books in the future."
Miami Artist Ivan Roque.
Ivan's work is on display at Castle Fitzjohns Gallery, 98 Orchard Street in the Lower East Side of Manhattan.
Open Monday – Sunday 12- 7pm
Written, Photographed, and Interviewed by Cojo "Art Juggernaut"