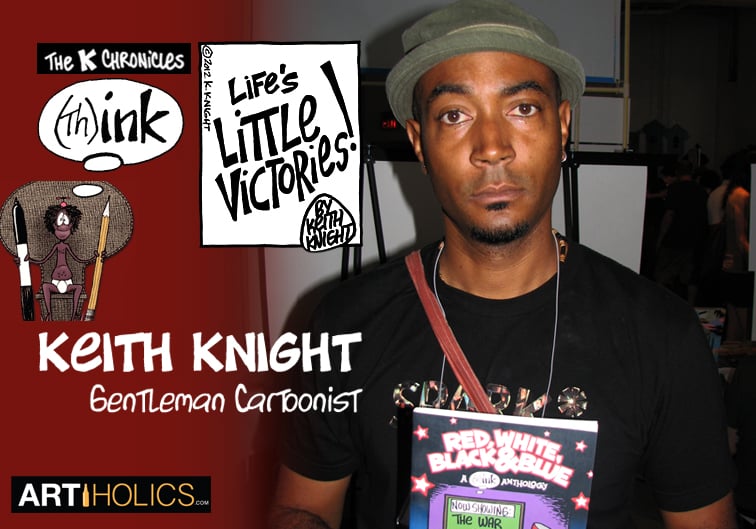 NYC, NY – Tuesday, October 22, 2013
Tonight is your chance TO BE ON TELEVISION!!! (OK, not that glamorous, you will be in the audience)., California based Gentleman Caroonist Keith "Keef" Knight will be in NYC to be the guest tonight on FXX's Totally Biased with W. Kamau Bell (AKA The Black Daily Show), and there are FREE TICKETS still available to my readers who are also fans of Keef , comics, or cartooning (or who just want to be in an audience of a TV show. This should be an interesting interview, as it's not often comic strip artists get in the public spotlight. Just FOLLOW THIS LINK NOW to get on the list (or visit totallybiasedtix.com).
Keef is a syndicated alt cartoonist who's strips The K Chronicles, (th)ink and Life's Little Victories appear in cooler news papers across the country. I have been reading his stuff in The Funny Times for years. I got to meet Keef a few years back at Mocca Art Fest 2008 when we were both there to sign autographs. He's very cool, and his strips are edgy, and deal a lot with race, politics, and real life issues.
Keef also recently started a satirical YouTube account with this video.

If you can't make it to the taping but want to see more of his work, visit KChronicles.com for his blog, new strips, and a catalog of his collected anthologies, prints, and original artwork for sale.
I spoke briefly with Keef and asked him to recommend me some of his favorite strips to throw into this article. Here are a few of Keef's picks.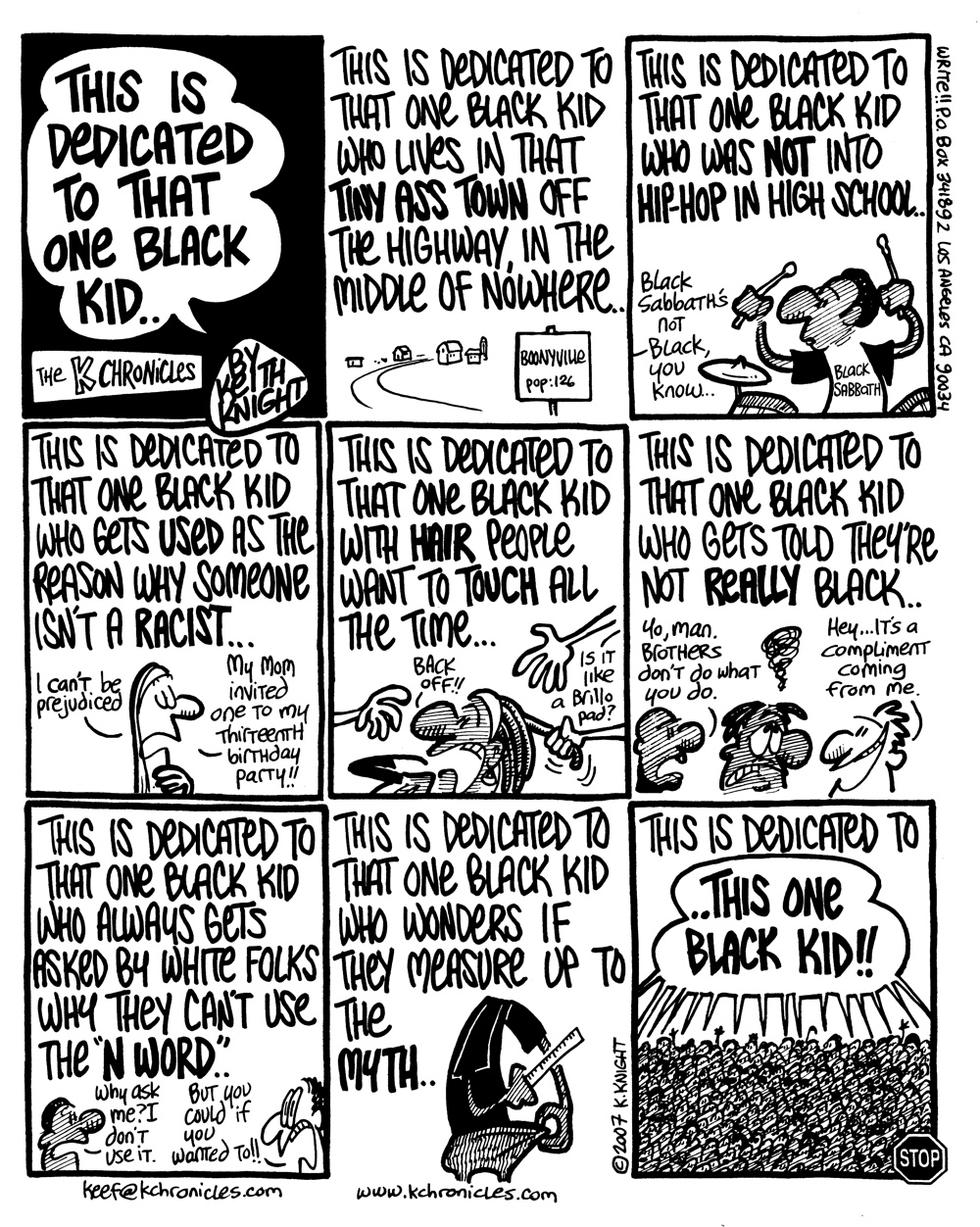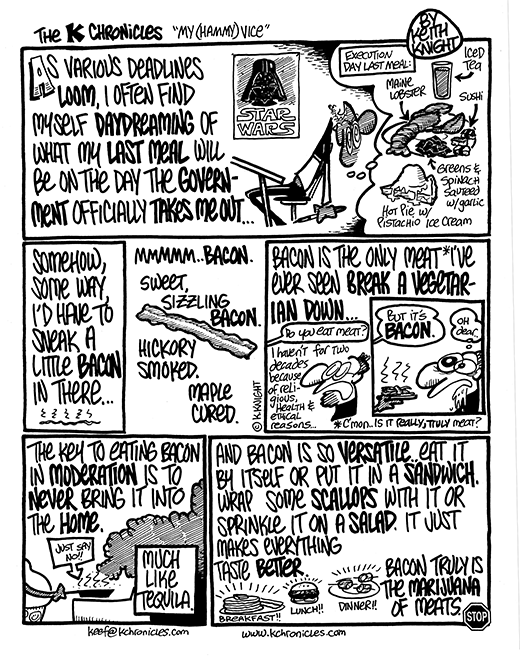 ABOUT THE SHOW:
Totally Biased with W. Kamau Bell, the critically acclaimed series will now be seen four nights a week on FX's new channel FXX along with other FX comedy hits like Always Sunny in Philadelphia. Socio-political comedian, community activist, and latenight TV host W. Kamau Bell is taking the comedy world by storm. The New York Times calling Kamau "the most promising new talent in political comedy in many years."The show was nominated for "Best Talk Series" at the 2012 NAACP Image Awards and Salon.com included Kamau on their "Sexiest Men of 2012" list, calling the show "surreptitiously revolutionary in its effortless diversity and humanism." Totally Biased is executive produced by Chris Rock, who became a fan after seeing a performance of Kamau's one man show. Totally Biased with W. Kamau Bell dissects topical issues of race, sex, politics, class, and culture. The series shoots in New York and spotlights commentary and comedic sketches from Kamau, along with features from contributors. Previous guests include Don Cheadle, Rachel Maddow, John Oliver, astrophysicist Neil DeGrasse Tyson, Wanda Sykes, David Alan Grier, George Takei and musician/activist Tom Morello. See Totally Biased with W. Kamau Bell taping live four nights a week in Midtown, NYC.

TOTALLY BIASED AUDIENCE FILMING INFO:
TUESDAY (TODAY), Taping 6PM-7PM (Arrive between 5:30 and 5:45 – NO LATER)
401 5th Avenue at 37th street
New York, NY 10016
FOR TICKETS: Just FOLLOW THIS LINK NOW to get on the list (or visit totallybiasedtix.com).
The episode will air tonight at 11PM on FXX